We think that teachers are doing one of the most important jobs in the world (and we're not alone in that thought). We also think that teachers deserve to find love and companionship from someone who understand the importance and demanding nature of their job teaching the people who are going to lead tomorrow.
What most teachers understand is that technology can go a long way to help further education. And what you may not know yet, though, is that technology can also go a long way toward helping you achieve that goal of finding love. Today, we want to share a list of the four best dating apps for teachers. We'll share what we love about them, potential drawbacks to be aware of, what we found in our testing, and how you can get started today.
Consider this a thorough lesson plan on finding love as an educator.
1. Elite Singles – Overall #1 Best Teacher Dating App

Teachers are all about education. Elite Singles is a dating app all about education. A match made in heaven? We think so. Elite Singles is a dating app that prioritizes attracting singles who hold above average levels of education.
Is the app exclusive to teachers and professors? No, but you can tell from their efforts to attract educated singles that it not only attracts a lot of teachers and professors, but also a lot of people from walks of life that will mesh well with yours. Unless your dead-set on only dating other educators, you're going to see from this list that mainstream dating apps with a lot of teachers are way better than teacher-only dating apps with very few members.
If you're an educator and you want to date someone who respects (and may be attracted to) smarter singles, you'll like Elite Singles. Additionally, the app tends to work better for finding more committed relationships, which we also think blends nicely with teacher's relationship goals.
If you want the A+ option for teacher dating apps, go with Elite Singles.
2. Edudate – Teacher Only Dating App
The two biggest things that stand out about the Edudate dating app are that it's exclusive for teachers and it's free. And while these are great to see and may have you pretty excited, we do want to pump the brakes a little and share a few drawbacks to be aware of.
First, according to the company's Twitter, there are only about 5,000 users on the app. Unfortunately, this is a super small number, especially when you think about apps like Elite Singles reporting almost 400k new subscribers joining monthly.
Second, it seems like Edudate is a pretty low-budget operation based on the quality of the website and also the fact that the customer support email listed is a Gmail address and not an Edudate branded one. While this is okay in some spaces, it's not in something like online dating where security and technical competence are so important.
Sadly, Edudate has a long way to go before we'll recommend it. We included it on this list to give you the most complete picture of dating options as a teacher (included these niche options).
3. Just Teacher's Dating – International Teacher Dating App
Available in the US, UK, Australia, and Canada, Just Teacher's Dating is another very niched-down dating app designed only for teachers and educators to date someone else in the same field. As you might guess, our issues with this dating site (it's not an app) are roughly the same as the ones with Edudate.
But, there is something that stands out with Just Teacher's Dating that is a bit more alarming to us. They have user's profiles posted publicly on the homepage of the website that you can access without even creating an account. Honestly, we don't think this is a great idea in a profession like teaching where you interact with so many students and parents in such a public manner.
Additionally, the website says it's powered by something called White Label Dating, which is basically just a company where you can rent space on a dating app for your niche. This means no custom support and they're basically just buying a block of users from other websites (which we have no way of validating are even real people). Not great.
For us, this app is a big miss but we wanted to include it just so you could see the potential niche options out there.
4. eHarmony – Best Mainstream Dating App for Teachers and Professors

While ever option so far on our list was in some way, shape, or form dedicated toward higher education or teachers, eHarmony is actually a dating app open to singles from all professions. But, based on the fact that we think teacher's make great partners with people from all walks of life, it makes sense to include an option like this on our list.
Here's what we love about eHarmony for teachers. Number one, it's not a casual dating app where you're going to run into a lot of riff-raff looking to play games and flake on dates. With the limited time that teachers have between out-of-class work and in-class time, you don't have time to waste on people who aren't serious.
Number two, eHarmony understands the need for privacy. Unlike a few of the teacher dating apps earlier on this list that show profiles publicly, you have to actually join eHarmony and pay for a membership to see unblurred photos. With as accessible as the internet is to students and even parents these days, this added privacy is a must.
The only real drawback for teachers is that eHarmony is a bit more expensive than some other options on the list. Currently, the cost of an eHarmony membership starts at $39.90 monthly, though they almost always are running sales that aren't publicly posted. With teacher's salaries not as high as we'd personally like to see them, this is something to consider.
But, if you think about what you may gain from joining eHarmony (a special forever partner), it's probably worth a whole heck of a lot more than $40 per month.
A Few Reasons We Like These Dating Apps for Teachers
If you're a math teacher, you most certainly make your students show their work. So, why would it be any different for us? Here are some of the major factors we weighed when racking and stacking these teacher dating apps.
Privacy First
The chances are you want to keep your personal life separate and private from your students, parents, and even some faculty. If a dating app doesn't understand how to keep your personal and private information, well, private, it's a waste. As you saw with some of the niche teacher dating apps and sites we listed, the biggest and easiest error here is not protecting accounts behind a sign up and/or paywall. Top teacher dating apps understand the importance of security for teachers and follow up those concerns with real action.
Free Trials
We completely understand that you will need to pay for quality when it comes to online dating. However, that doesn't mean you need to be wasting money on apps that aren't a good fit. Dating app free trials are key to solving this. As you'll see, each of the links listed in this guide will link you to a free trial version of each dating app so you can test things out before making a commitment to one or two options.
Education Profile Fields
For a lot of teachers, dating someone who either understands the importance of higher education or is higher educated themselves is important. While it's usually a fairly standard field on most dating apps, having a place to share your educational accomplishments or highest level of schooling is important. We don't need to be able to share where we went to school or what we studied (unless we want to), but at least a general option as well as a way to sort and filter by education is a must.
Dating App Safety and Success Tips for Teachers
Step one of finding love as a teacher online is picking out the right dating app. We have hopefully helped you successfully do that. Step two is actually getting out there and meeting some people! But, as a teacher, there are some specific tips we want to give you that we think can help you be as successful as possible on these apps.
Don't talk to your students about your online dating. – This probably goes without saying, but we're going to say it. Don't even joke or make mention to your students or their parents that you're dating online. It's always best to keep your professional world and private world separate.
Don't put personally identifiable information about your school on your dating profile. – Make sure that in any of your photos or text that you don't say exactly where you work. You can certainly make mention that you're an "elementary school teacher" or something like that, but don't do anything that will give away exactly where you work. You can share this information later when the time is right, but not randomly to everyone on a teacher dating app.
Don't date during the school day. – While data shows that almost 75% of people check their dating apps at work, we think for teachers and professors it's best to keep that relegated to after work. This will help with privacy as well as not letting your dating and personal life get in the way of your focus at work.
Consider dating apps not just for teachers. – As we've already shared, we think that the more mainstream dating apps tend to be far better for teachers, especially if you're okay dating someone who isn't also an educator. And with only about 3.5 million teachers in the US, you do greatly limit your options if you're only looking to date in the same profession. You'll find more options, better features, higher levels or security and privacy, and just an overall more satisfying experience. While the idea of the niche apps is nice in theory, that doesn't translate over to execution.
---
---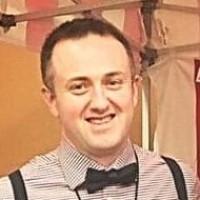 Written By: Jason Lee
Jason Lee is a data analyst with a passion for studying online dating, relationships, personal growth, healthcare, and finance. In 2008, Jason earned a Bachelors of Science from the University of Florida, where he studied business and finance and taught interpersonal communication.
His work has been featured in the likes of The USA Today, MSN, NBC, FOX, The Motley Fool, Net Health, and The Simple Dollar. As a business owner, relationship strategist, dating coach, and US Army Veteran, Jason enjoys sharing his unique knowledge base with the rest of the world.
Jason has worked in the online dating industry for over 10 years and has personally reviewed over 200 different dating apps and dating websites and continues to be a leading voice in the relationship and dating community, both online and in person.