If you're a single mom and you've spent any time on the modern dating scene, you know how lurid hookup culture has become. For those of you who haven't dated in a while, trust us – it is like the wild west out there. However, dating as a single parent works far better when you can take the time to get to know someone and work toward a safe, nurturing relationship.
So, how do you do that in the modern digital dating landscape? The trick is only using the best single mom dating sites. Don't fall into the trap of using websites and apps aimed toward a young, untethered crowd. Take a look at our top 3 picks for best dating sites for single moms.
Top 3 Dating Apps for Single Moms
1. eHarmony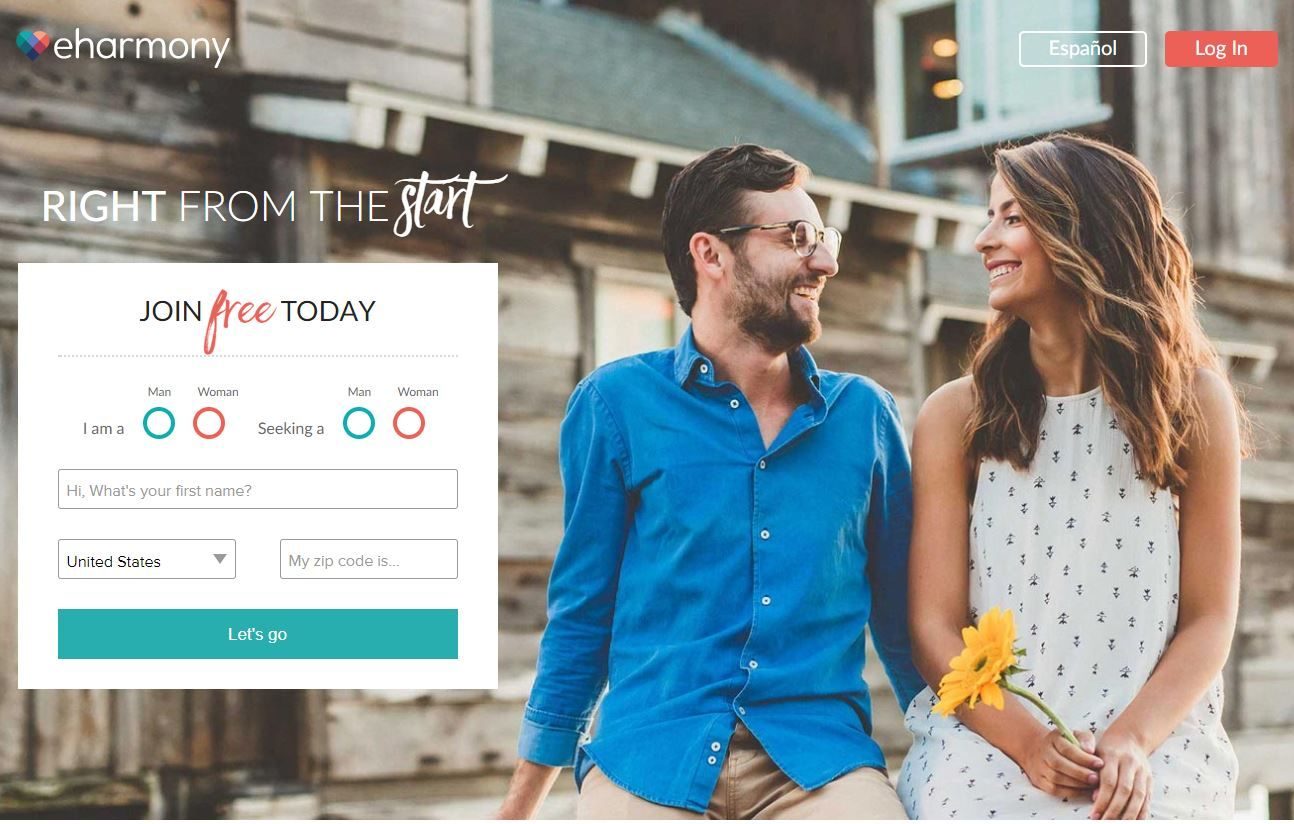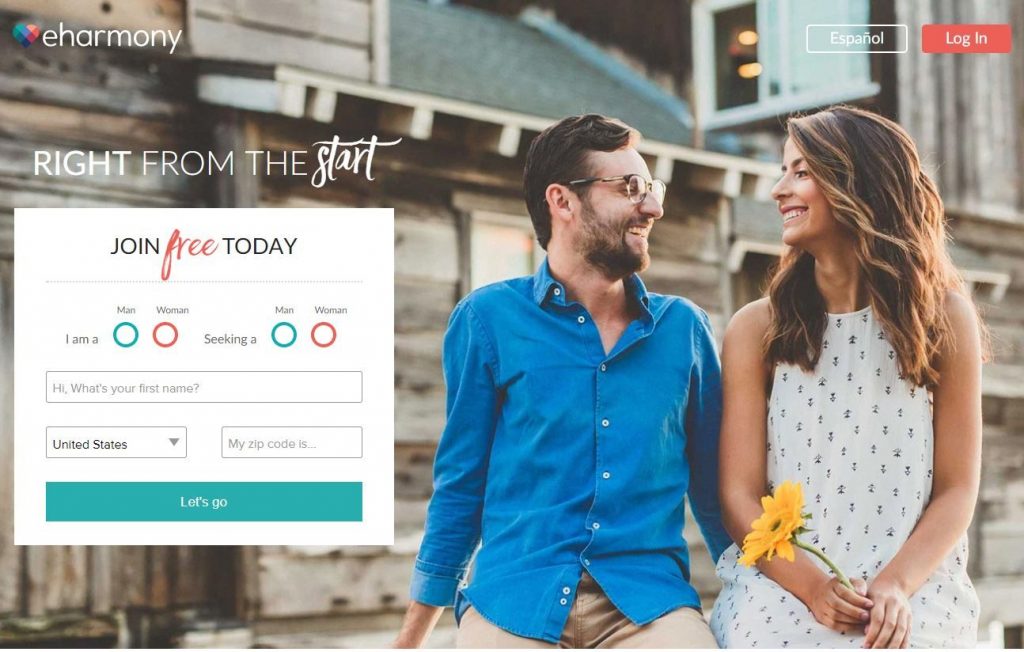 eHarmony stands out from other single mom dating apps because it was created by clinical psychologist, Dr. Neil Clark Warren, as a way for people to find more than just a fling. Dr. Warren intends for his website to be a harbinger of love, commitment, and long-term happiness. In fact, the site claims to match almost 15 million people every day.
The website is also considered fairly safe among digital dating options thanks to the requirement of a full-length questionnaire before profile creation. The extensive process deters scammers who have an easier time with their bid on other platforms. The questionnaire also provides you with a way to evaluate another user's personality before wasting your time.
eHarmony also provides a compatibility matching system that uses a personality test to customize your experience and show you other members with matching personalities. Whether you utilize the website or their mobile app, the interface is one of the simplest to use and comes with a fully customizable dashboard.
---
2. Christian Mingle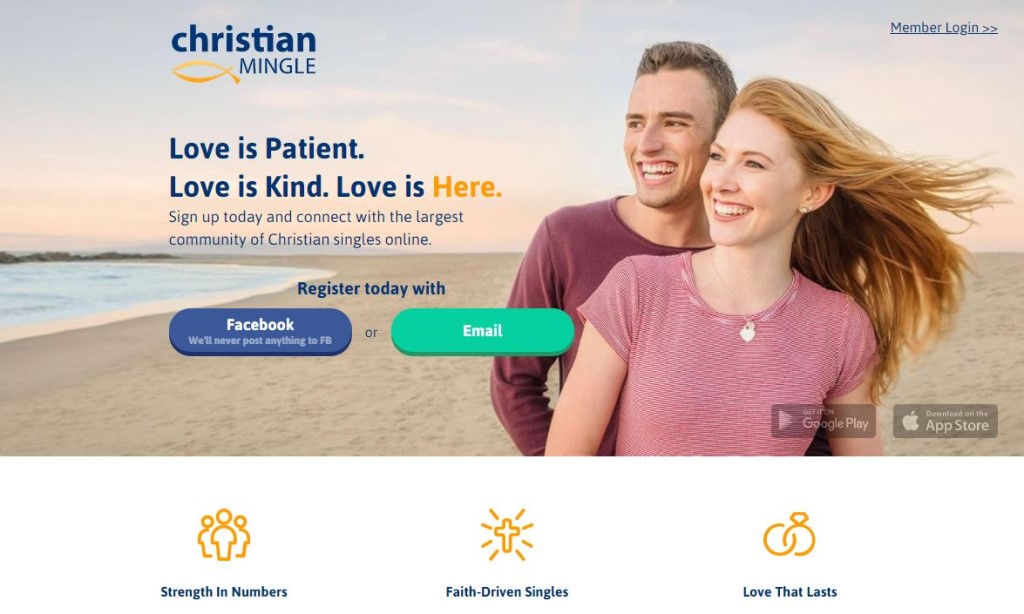 If you appreciate the relationship and familial values of the Christian religion, you will appreciate the dating pool available on Christian Mingle. The website is intended for those who practice the Christian religion in one way or another. This means that the communication, questions, and overall atmosphere of the website contains an overarching wholesome vibe.
The pool of matches is slightly smaller than some other websites, but we think that is a good thing! The nature of the platform helps to weed out those avoiding committed relationships and the possibility of creating a family.
The signup and browsing process is completely free, so you can take a look through what the site has to offer and choose to pay if you are interested in the options. This is great for single moms who don't want to be wasting money on services that don't have anything for them. Another detail that makes Christian Mingle a best single mom dating site is the that the user base is predominately 25 and up, established in their lives and careers, and ready to settle down.
---
3. Catholic Match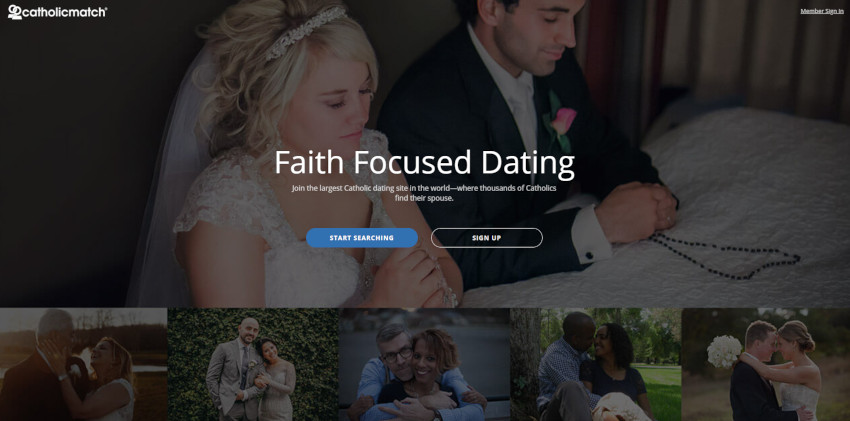 Sometimes religion-focused dating websites can lean heavily on the idea that consumers will come to them for the community alone. However, Catholic Match offers more than just a like-minded environment. The website is up to date with a stylish dashboard that makes navigating messages, profiles, and forums extremely simple.
You can start with a free membership that allows you to get a feel for the website and take a look at the massive pool of relationship-ready singles in your area. If you feel the website is a good fit, it is time to upgrade to a paid membership.
Nobody wants to waste their money, but Catholic Match has a 6-month plan guarantee that states that active members who still need the website after their 6-month plan ends can get a second 6 months for free. Couple that with the sites focus on creating marriages, being affordable, and keeping the platform safe and you have one of the best single mom dating sites.
---
Top 3 Reasons to Use These Single Dating Sites as a Single Mom
It's true, there are dozens of dating websites to choose from that have committed user bases. So, how did we choose our three suggestions? We considered the three most important factors when it comes to dating as a single mom.
Saving Time
Finding Kindred Spirits
Staying Safe
Let's take a look at how each of these dynamics affect your love life and the efficiency of a dating websites.
Save Precious Time
Time is something single parents typically cannot spare. We don't want you to take the small amount of downtime you have and waste it by trying out dating websites that don't work for you. That's why we evaluated the technology, amenities, and success rates of these websites to ensure that you won't waste your time.
Every year, online dating gets more and more popular. People are expanding their searches to skip all the duds within arm's reach and save their time for candidates who show true potential.
Find Like–minded Individuals
Our selections focus on user bases who want to find potential for real, long-term relationships. That way, you don't need to weed through people looking for a one-night stand or a notch in their bed post.
Having familial values and specific relationship needs comes with the territory of being a single mom. Don't risk your emotional wellbeing by falling for someone who is bound to let you down. Our website selections are places where you can make it clear who you are and what you need in a partner.
Feel Secure in Your Choices
The last major factor for our list of single mom dating sites is ensuring that the app takes measures to keep you from meeting with someone with ill intentions.
Meeting an online romance is nerve-racking enough as it is, but when you have to consider introducing someone to your kids, you want to make triple sure that you know everything you can about your partner. Stick with our list and you can quickly and safely restart your dating life.
---
Written By: Brandi Brown
Brandi Brown is a daytime copywriter and nighttime novelist. Her projects range from marketing content and commercial scripts all the way to narrative poetry and short fiction. Her debut novel, Bleached, is set to release in 2021.