Having your child is probably one of the most beautiful things that's ever happened in your life. But sometimes, the logistics of it all can make dating and finding a new relationship a little more challenging. Thankfully, single parent dating apps provide a great way for single moms and single dads to meet that special someone.
In this guide, we've got quite a few fantastic resources for you. First, we'll show you the best single parent dating apps. Next, we'll give you some tips and strategies to get the most out of your online dating experience.
1. eHarmony – Best App to Help Single Parents Find Love
The number one single parent dating app is hands-down, no question—eHarmony. As a single parent, you most likely don't have time or the energy to deal with people who aren't on the same wave length as you when it comes to relationship goals.
That's where eHarmony shines as it's 100% designed for singles (with or without kids) looking for something more on the serious side.
Additionally, the high-powered matching algorithms work hard to help match you with people that either already also have kids, are open to relationships with people who have kids, or are looking to date a single mom or a single dad.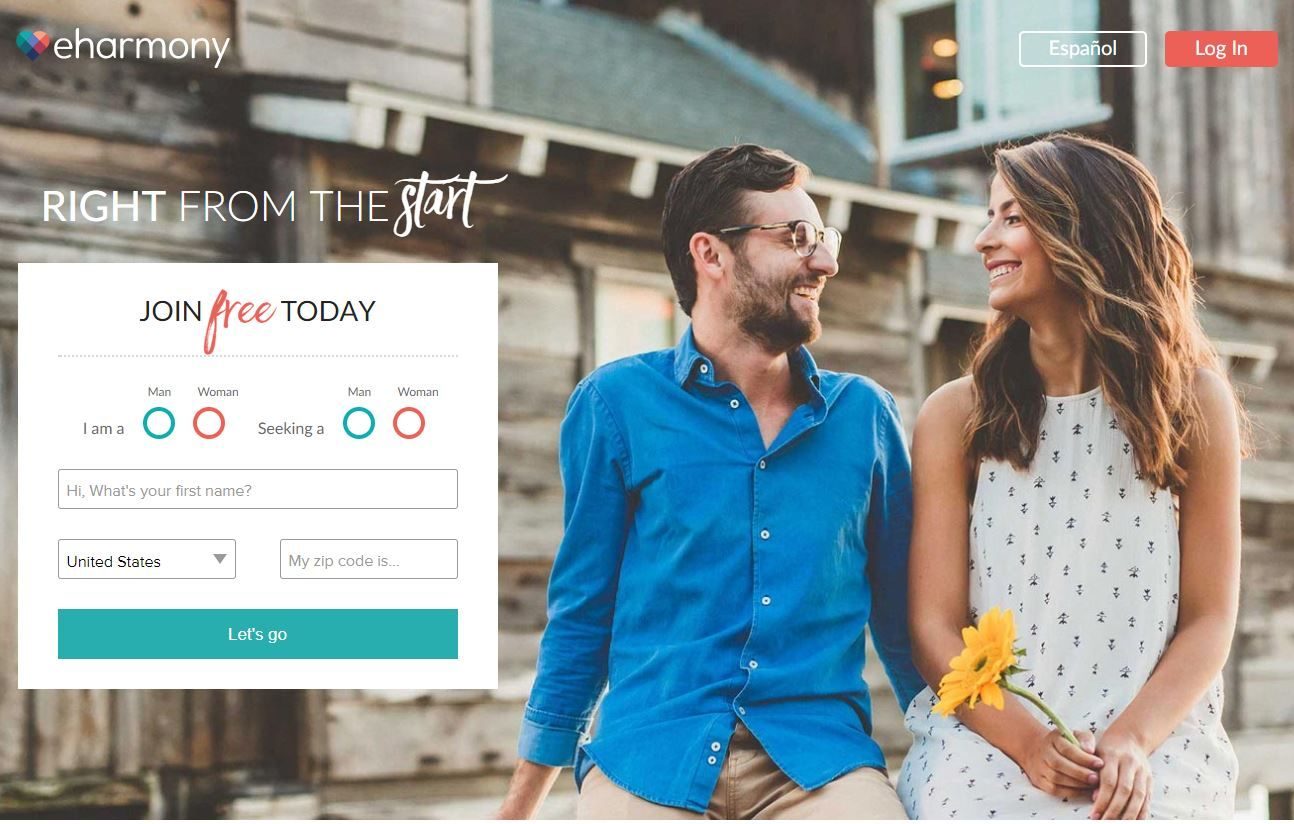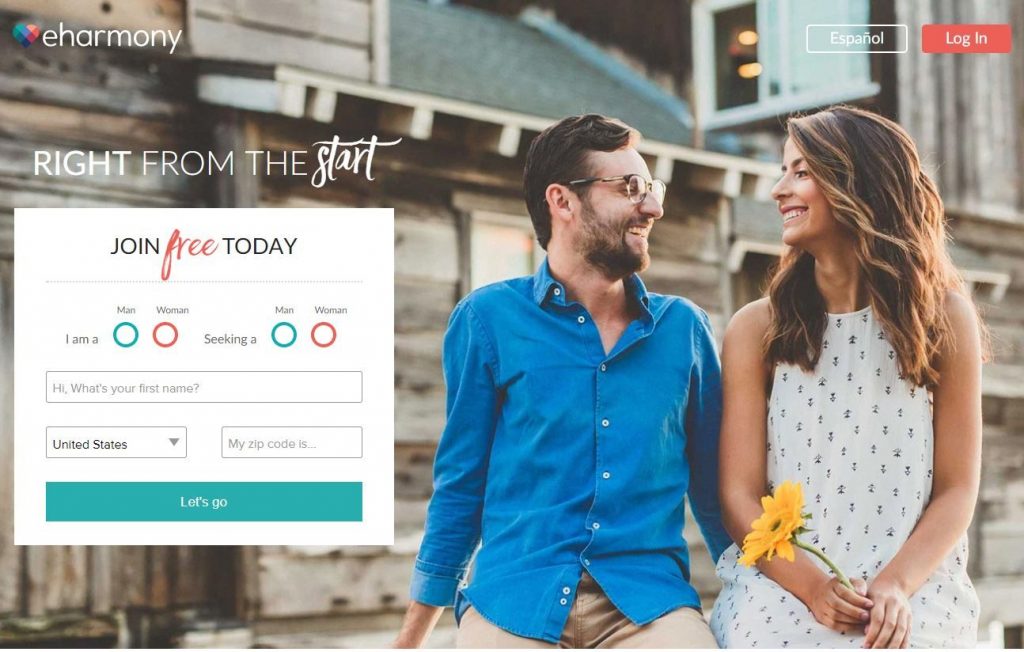 2. Higher Bond – Best for Single Christian Parents
Are you a single mom or a single dad who is also a Christian? If you are, Higher Bond may be one of the best dating sites for singles parents that you can join.
With a large percentage of the user base already having children, it's clearly a welcoming and inviting place for people who want to date someone who also has kids or wants to date someone who is open to the idea. There is even a profile field where people can select their views on dating someone with kids, so no more awkward wondering!
If you're a Christian single parent who is looking for a real relationship, check out Higher Bond.
3. Zoosk – Most Flexibile Dating Site for Single Parents
Just because you're a single parent doesn't mean that you shouldn't have as many options to find love as people who haven't gotten to experience the blessing of having children. And for that reason, we think Zoosk is a great option for single moms and dads.
There are over 35 million accounts on there, which means plenty of people to choose from that are looking for casual dating or serious relationships.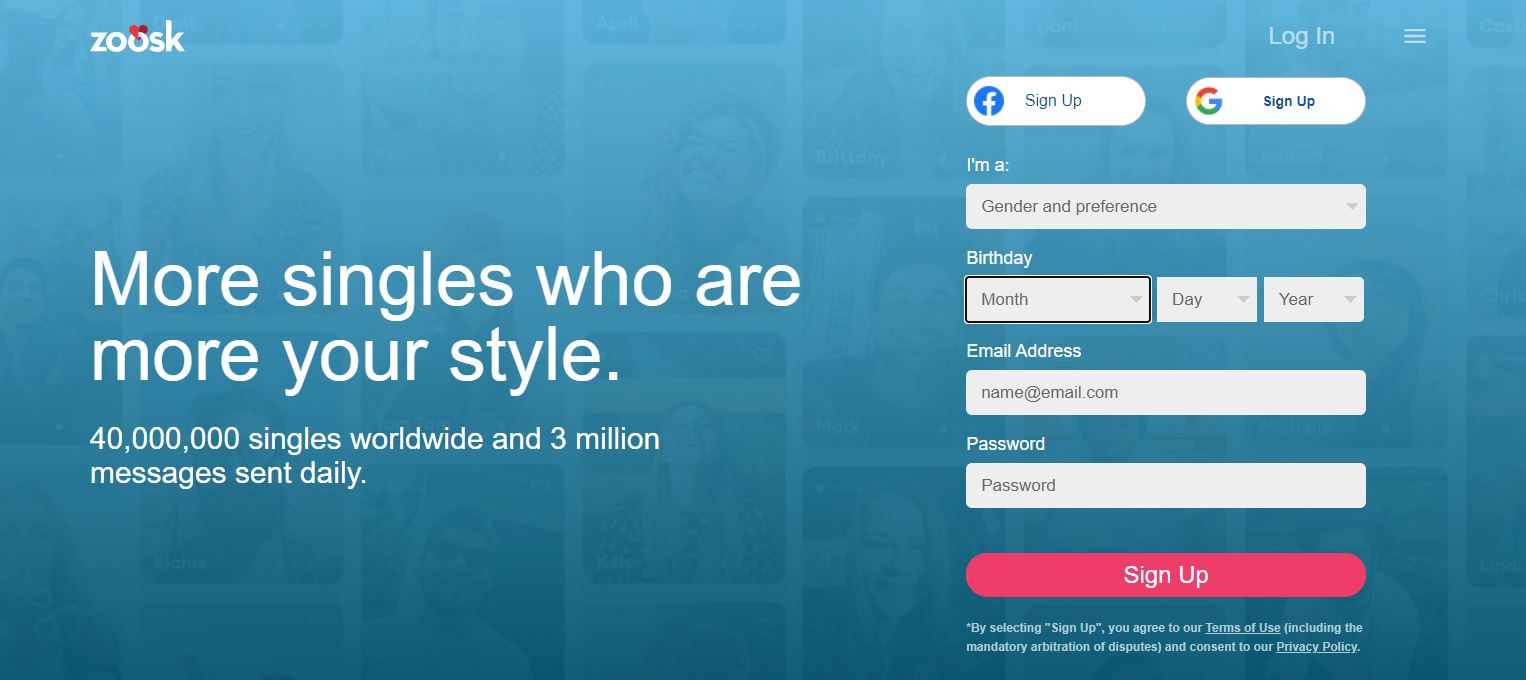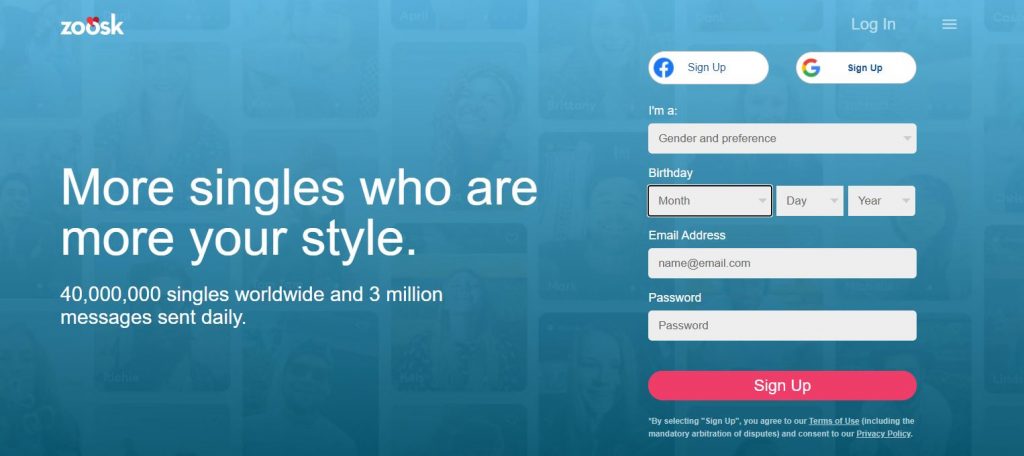 4. NextLove – Top Single Parents Only Dating Site
Unlike some of our other recommendations, NextLove was built specifically as a dating site for single parents and divorcees.
The site has been catering to this market since 2013 and in that time has build up a user base of over 5,000 weekly. (This translates to over 260,000 annual users). This user base primarily spans the Europe and the United States.
If you'd like to give this single parent dating site a try you can do some anonymously and completely free by clicking the button below. Signup should only take about 5 minutes.
5. Elite Singles – Best For Highly Educated Single Parents
You're a single parent…you're busy…you have obligations. There's really no time for messing around with matches that don't meet your standards. This is why we're big fans of Elite Singles, a dating app that focuses on quality over quantity (though there are almost 400k new singles joining monthly).
While this is not a site exclusively for single parents to date, it does cater to the 30 and up crowd, which does mean quite a few single parents with kids at home. It also means singles who have their life together and may be very open to the idea of dating someone with children.
---
Table of Contents:
---
5 Reasons These Are the Best Single Parent Dating Apps
Maybe these aren't the sites you were expecting to see? No gimmicky names or over the top "single moms meet single dads" marketing.
This is on purpose. Niche-focused dating apps (where they cater to a specific need only) are great in theory but never translate well to practice. If you have an app that is only marketing to single parents, the pool of singles will be small and you'll never get anyone who might not have kids but be open to dating someone with kids. Unless you're 100% dead-set on dating someone who also have kids, this is a big miss.
Here are the reasons we love the dating apps and sites we've recommended thus far.
Millions of active singles open to dating single parents.
Quality mobile app interface that makes finding the right singles easier even when you're running from daycare to soccer practice and everywhere in between.
Search features allow you to search for other singles who have kids, want kids, or are open to dating someone with kids.
Affordable pricing and a wider range of helpful features. Having kids is expensive; there's no reason to spend more money than you have to to get a quality experience.
Free trial offers available so you can try before you buy.
Read on to learn more about how these sites compare to the conversation or click here to jump ahead to our explanation of mainstream dating apps vs single parent only dating sites.
Are There Dating Apps Exclusively for Single Parents?
As we mentioned, we highly favor dating apps that target a wider array of singles to get a larger pool of applicants. But what if you really just want to date other singles with children? What if you only want to date at a site with other people who feel the same way? Well, there are some dating apps for single parents out there. Some are worth checking out, and some may be a waste of time. Either way, we wanted to show them to you.
In this section, we'll be looking at some dating apps built exclusively to help single parents find love online. We already talked about NextLove in our top sites breakdown, but there are several other single parent online dating options we think you should be aware of.
We'll give a quick review of each of these dating apps, talk about how well they serve single moms and dads, and ultimately answer the question, "Should you use an exclusively single parent dating site?". Let's get to it!
Single Parent Match
Single Parent Match is owned and run by SuccessfulMatch.com. It looks and functions similar to the company's other brands like PositiveSingles, MillionaireMatch, and BiCupid. Like it's counterparts, this single parent dating site has a very user friendly design.
Much to our surprise Single Parent match has over 2 million members and while the site may not be perfect, their free trial gives access to a lot of great features. For this reason, we think that this app may be worth a try if you're looking for a site that only caters to single parent online dating.
Membership Cost: Starting at $29.95/month
Website: singleparentmatch.com
---
SingleParentMeet
This single parent dating site is one of many projects under the umbrella of People Media. As you might expect it works and functions much like BlackPeopleMeet, JPeopleMeet, OurTime, and the others owned by this company. But how does it work for single moms and dads trying to date online?
Honestly it's one of the better options within the niche. The main reason being that it has a user base of over 80,000 in the United States. While this doesn't compare to the number of singles at some on the mainstream dating apps it's pretty decent for an exclusively single parent dating site.
Membership Cost: Starting at $16.99/month
Website: singleparentmeet.com
---
Just Single Parents
Launched in 2015 the goal of this UK-based dating app is pretty clear. They're trying to match single "mums and dads" through online dating. Great Right?
While there are a some nice features like video clips for profile pages and pre-written icebreakers this site is not without it's shortcomings. One we found most interesting was that just by signing up for this single parent dating site you become a part of their "shared network". This means more singles to browse, but ironically, you will no longer be browsing just single parents.
To top that off the brand has been silent on social media since 2015 and honestly has very few reviews even from users. We just can't recommend this app for single parent dating in 2022.
Membership Cost: Starting at £29.95 Monthly
Website: justsingleparents.com
---
Dating for Parents
Here we have another UK-based dating app for single parents. While the design is sleek and easy to use it's hard to get over how small the userbase is (Around 10,000 members). While it's not all bad we find it really hard to justify paying this monthly fee when there are so many great options single parents can use to date online.
We can't tell you what to do, but if we could we'd say find another single parent dating app. We'll let you know if this one gets better with time.
Membership Cost: $34.99 monthly
Website: datingforparents.com
---
Mums Date Dads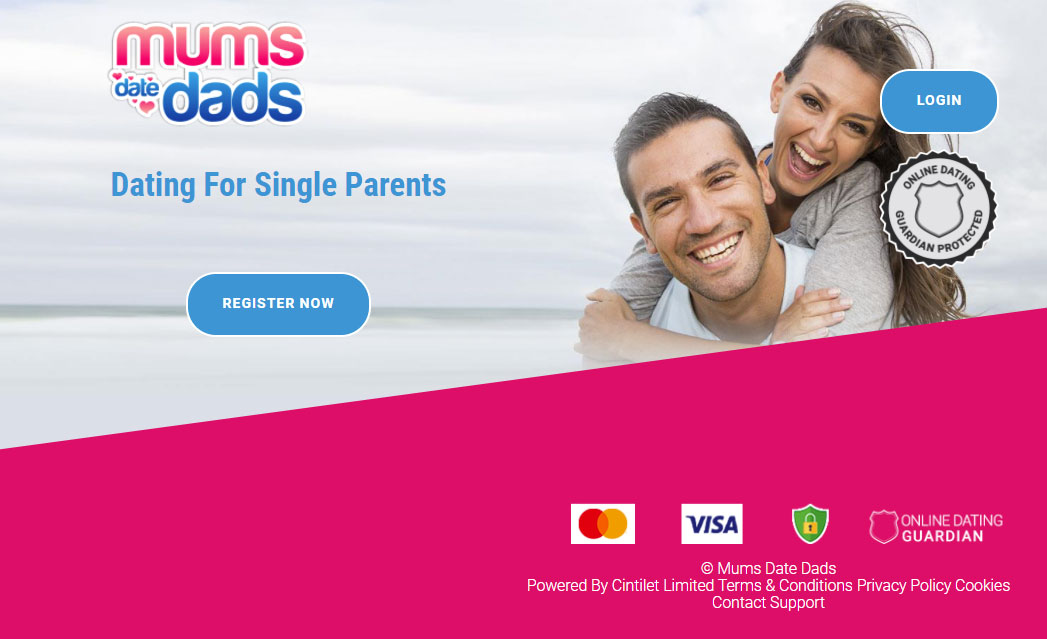 Of the niche dating sites for single parents we have to admit Mums Date Dads has one of the more modern and eye catching designs. Impressive for a site launched in 2009. That being said, not everything looked good to our reviewers.
Membership Cost: Starting at $45.92 per month.
Website: mumsdatedads.com
With the lowest tier premium subscription coming in at $45.92 per month we just can't recommend a site like this over a mainstream option with a larger user base. Especially when you consider that there is no mobile app or method of identity verification.
---
Local Single Moms
Looking for single mothers in your area? There's a dating site for that.
While you can "create a profile 100% free", and even premium pricing is reasonable low, we would caution you to consider you other options before joining this dating site for single moms. The design is dated and as you'll see by reading user reviews their definition of "free" may not line up with yours. On top of this the user base is very small. Don't expect to ever see more than 500 people online.
Membership Cost : $13.33 monthly
Website: localsinglemoms.com
---
Single Parent Love
Owned by Cupid Media, this single parent dating site operated for years as one of the better options in this niche. Unfortunately, as you'll see in the screenshot the site is no longer in business.
So why talk about them? Well, if you like the look and functionality of the Single Parent Love site chances are you'll like the other sites Cupid Media has to offer. Most of their sites have the same look, feel, and user friendly functionality.
If you're interested we've included some links to reviews of other dating apps by this brand below:
---
Should You Use a Single Parents Only Dating App?
Ultimately the choice is up to you, but our team would advise against it. Why? Well, like most niche sites, dating apps for singles parents serve a smaller part of the market. What this means is they have a smaller user base. This triggers a cycle that makes the best dating apps get better and better and forces the smaller ones get left behind.
More users = more resources
More resources = better app features
Better app features = even more users… and so on
While niche dating services that focus on single parents may have great intentions they're just not able to compete at the same level as sites like eHarmony, Zoosk, or Christian Mingle. Interestingly, because of the mass volume of users on these mainstream sites you will find more single parents dating with apps like eHarmony than you will on exclusively single parent dating apps.
Our recommendation would be that single moms and dads try one of the more mainstream online dating options. You can see if you like them risk free by claiming one of the free trials on this page.
Free Trials for the Top Single Parent Dating Sites
Ready to give one of these single parent dating apps a try? Good! Yes, we're excited for you. All you have to do is click one of the links in this section and you'll automatically get set up with a free trial account. From there, you can start to see which single parent dating sites are right for you and which you're not a fan of. You're just minutes away from starting your journey to find that special someone.
Try the Best Dating Site for Single Parents Today!
Ready to find other single parents near your? All things considered our team thinks eHarmony is the best single parent dating app of 2022. Click the link below to set up your free trial account today!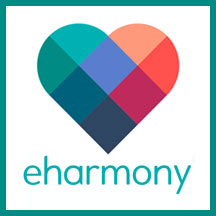 Most eHarmony users are looking for serious relationships.
Filters allow you to see if other singles have or want children.
Over 2.3 million messages exchanged weekly!
Free Trial is Unlimited! Never pay unless you like the app.
---
Other Single Parent Dating Apps (And Free Trial Links)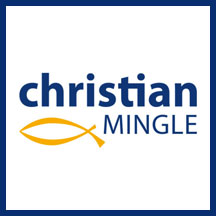 Best for helping single Christian parents find love.
Over 15 million active users.
Most flexible dating site for single parents (serious or casual).
Over 35 million members.
Find and date highly educated single moms and dads.
Over 300K new members monthly.
3 Tips for Using Dating Sites as a Single Parent
Here are some really helpful tips to get you started the right way when you're dating online as a single mom or a single dad. You deserve to find someone special, and these tips will help you find them the right way.
1. Be Open About Your Family Situation
Online dating lets you connect with millions of singles all around the world. Because of that, there's no reason ever to hide your family situation. You'll find tons of men and women that are open to dating single parents. The only thing that might turn them off is if you try and hide it at the beginning. Be open about who you are and your life situation, and you'll find lots of success.
2. Know Your Boundaries Before You Start
Before you even download any single parent dating apps, determine what your boundaries are going to be. How much information are you going to share about your children? How long into a relationship will you introduce someone to your child? These are simple questions, but they are important ones. It's much easier to figure out the answers before you start chatting with other people.
3. Invest In Yourself and Your Family's Future
We understand that money can be tight sometimes as a single mom or a single dad. That being said, online dating is one of those industries where you're going to get out what you put into it. If you only use free dating sites, you're going to run into a lot of flaky people, riff raff, and people just trying to hook up. If you're looking for something a little more meaningful, you probably want to pay to join a single parent dating app.
The good news is that most online dating sites are very inexpensive. And what's great is that we set you up with some free trial links at the top and bottom of this guide to help you test things out completely free. Only after you find a site that you like should you ever get a paid membership. Your family and your happiness should be important to you. It's okay to invest in things that matter.
Online Dating for Single Dads – Tips and Best Dating Sites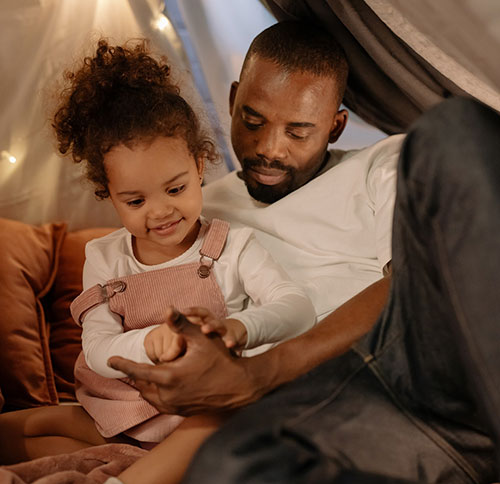 If you're a single dad looking for a relationship online, you've got a lot of options. Below, we've linked to our guide on the best dating apps for dads. We've also linked a couple of other articles we thought might help you get the most our of your online dating experience.
Spoiler alert, you will see a lot of crossover between this list and that list because the sites and apps that are great for single dads are also great for single moms!
That being said, if you're interested in hearing more about why these dating sites are great for single dads or in need of some more single dad dating tips it's definitely worth a read.
Online Dating for Single Moms – Tips and Best Dating Sites
Single moms have unique challenges that can make dating tricky. Luckily, the right dating apps for single moms know how to meet these challenges.
If you're feeling on your own and you're ready to meet that special someone, give these dating apps a try. (We've also listed some helpful tips to help you start dating safely and comfortably online)
As you might expect, there will be a lot of crossover between this list and that list as they serve similar purposes. But this does give us an avenue to highlight any sites or apps that are especially great for single moms, as well as giving additional tips and adivce to help you single mothers find love.
Additional Resources for Single Parents Trying to Find Love
Using dating sites for single parents can be intimidating. We definitely get it. Here are some resources to help you navigate these uncharted waters:
Single Parent Dating Apps FAQ
Are there dating apps for single parents?
Yes! There are plenty of dating apps for single parents that can help you get back into dating. Some of these apps are niche-focused, which means they are only for single parents. The issue with these sites is that they're only good if you only want to date someone else with kids. The other issue is that they often have very few members. The other option (that we recommend) is to use mainstream dating apps that have filters to put in that you have kids and allow people interested or okay with dating single parents to find you.
How do single parents start dating?
The first step to get back into dating as a single parent is to make sure you're mentally ready. Once you're there, the process goes the same as it does for single adults without kids. The one difference is that there will be some people who don't want to date people with kids (and that's okay). This is where online dating can really help cut out the awkwardness because you can share right off the bat whether or not you have kids and whether or not you're interested in dating someone with kids.
Should single parents date other single parents?
It's completely up to you! The benefit of dating other single moms or single dads is that they understand the struggles and joys that you are going through. On the other hand, there's nothing wrong with dating someone without kids, as long as they're open to dating someone with kids.
What's the best dating app for single parents?
eHarmony and Christian Mingle are the two best dating apps for single parents. As the industry continues to change we will always keep this page up to date with the top dating sites available for single moms and dads.
Are there other single parent dating apps not listed on this page?
Many, but that doesn't necessarily mean you should go looking. We've tried to bring you a list of only the best dating sites for single parents. That being said, there are some apps (Stir for example) that our team has their eye on, but we're waiting to see how users react to them over time.
How can single parents meet more new people?
On this page we've talked in depth about what we consider to be the easiest and most effective option—single parent dating sites. That being said, online dating is not your only option. We recommend putting yourself out there.
Get someone to watch the kids and go do things that you enjoy! Go to concerts, or classes, or parks… Doing things you love in public will help you find other people who share your interests.
Does online dating work for single parents?
In short yes! With more and more people around the world warming up to the idea of online dating there has never been a better time for single parents to date online. To learn more about the success rates of online dating, number of people using dating apps, and other interesting stats we recommend you check out our "Online Dating by the Numbers" study.
---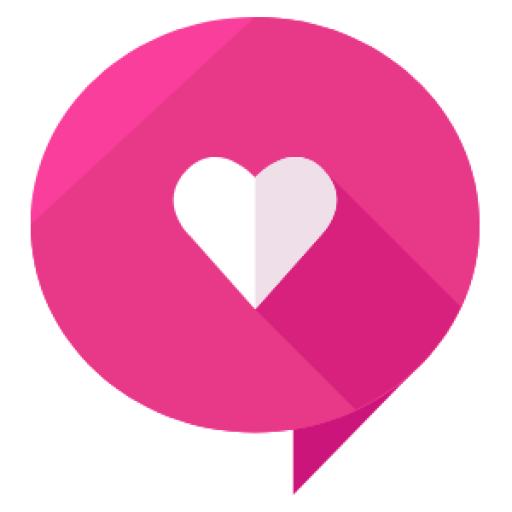 Written By: Healthy Framework Team
The Healthy Framework team has a combined 50+ years of experience in the online dating industry. Collectively, the team has reviewed over 300 dating apps and is known as one of the leaders in the relationship advice and information space. The team's work has been featured on Zoosk, Tinder, The Economist, People Magazine, Parade, Women's Health, Her Campus, Fox, and more.