Growing older certainly does not mean you have any fewer rights to be happy. In fact, in our books, we think you've earned the right to even more happiness and the chance to share that with someone special. The best senior dating sites deliver easy to use, convenient, and affordable ways for seasoned singles to find love. Whether you're a late bloomer, starting over, or just looking for something new, these 9 senior dating sites are ready to help:
9 Best Senior Dating Websites for 2022
If you're over 50 and looking to find love online these are the 9 sites our team recommends. While you can't necessarily go wrong with any of them we've added links for free trials and reviews in the table above as well as some additional information about each senior dating site below. Keep reading to learn what each of these sites has to offer. We will also touch on a few tips to help you stay safe and get the most of senior dating online.
1. SilverSingles

SilverSingles is the flagship website when it comes to senior dating sites. Memberships start as low as $8.95 a month and give you access to a ton of senior singles of all ages. The community requires that you are at least 50 years old to join, which means you won't have to worry about any young folk getting mixed in there. Hands down, SilverSingles is the best senior dating sites you can join today.
100% dedicated to singles over the age of 50
Easy to use website for all levels of technology knowledge
Active local singles from all ages all over the country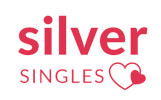 ---
2. eHarmony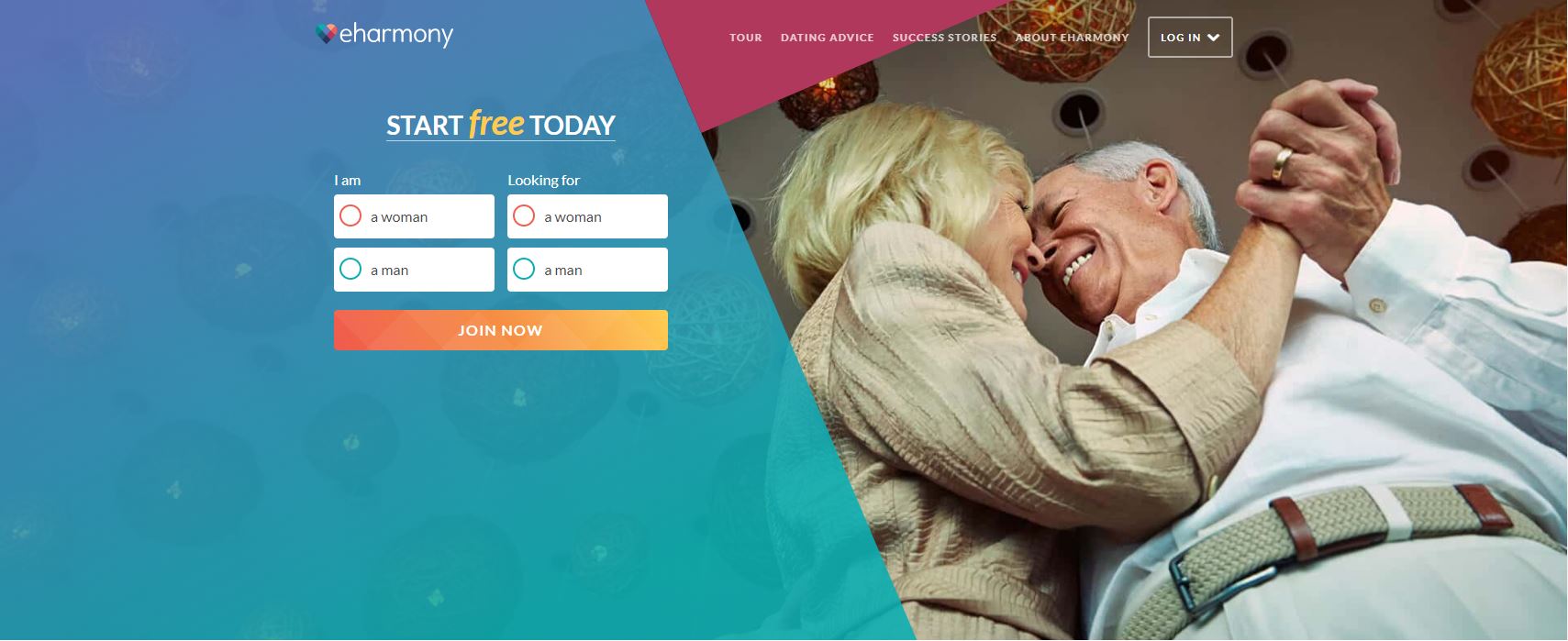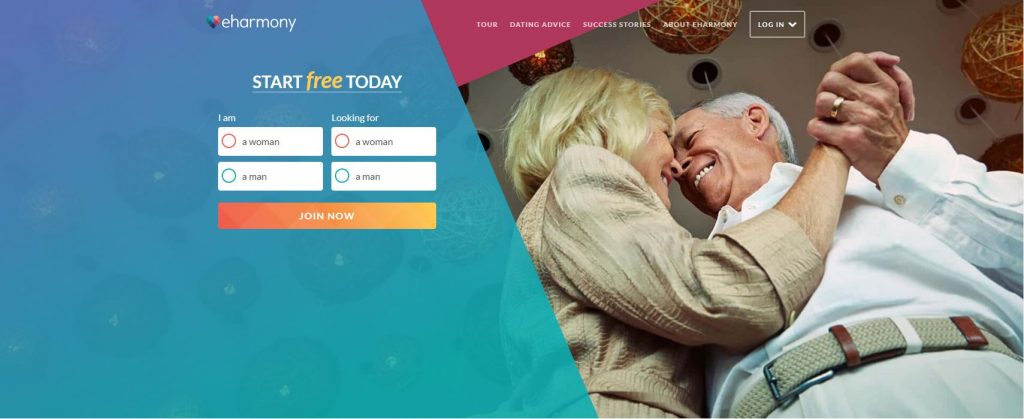 eHarmony is one of the best senior dating sites for people looking to find a serious relationship. Whether you're looking to get married again or just want someone to spend time with exclusively, you'll have the best luck on eHarmony. Additionally, the website is super easy to use, but also has a bunch of great technology to help you find your perfect match fast. We highly recommend you click the free trial link button below and check out what eHarmony has to offer.
Over 2 million + have found love
One of the easiest to use senior dating websites
Known best for serious relationships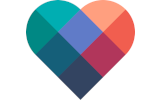 ---
3. Zoosk
When it comes to whether or not Zoosk is great for seniors, the answer is a resounding—yes! The site has an impressive 35 million members which includes millions of men and women who are seasoned in life and enjoying the greater years of life. While the site is not 100% dedicated to seniors, all you have to do is set your matching preference when you sign up and you'll be able to see the exact age range you're looking for. If you want an easy-to-use option with the most members to choose from, check out Zoosk!
Over 35 million members
Simple sign-up process
Great for singles who don't like technology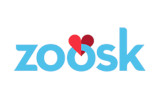 ---
4. Higher Bond


Higher Bond is an exciting new option for Christian seniors looking to date online. Launching in just a few weeks, the team plans to create a Christian dating app like no other by truly focusing on online dating from a Biblical standpoint.
If you'd like your faith to be the focal point of your relationship, click the link to learn more and preregister for Higher Bond. Everyone who signs up for preregistration gets a free 3 months of premium!

---
5. Christian Mingle
#1 dating website for Christian singles
Over 15 million members from all Christian denominations
One of the easiest to use dating websites
If you're a Christian senior and you want to find someone with the same view on faith as you, you may want to check out Christian Mingle. The site has over 15 million members of all ages, which means you'll have plenty of options to choose from. And the best part is that the site is incredibly easy to use. So, if you are new to technology or just like things the easy way, it's time to check out Christian Mingle.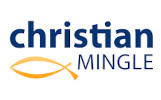 ---
6. Senior Match
Senior Match is another site built specifically built for online dating over 50. It's geared toward mature, purposeful dating as opposed to flings and other overly casual meetings like many other dating websites. One important thing to note is that there is a bit of gender disparity (About 60% of users are female). This can of course be viewed as a pro or con depending on who you are.
---
7. Elite Singles Over 50 Dating
Elite Singles is the premier dating website for educated singles. While the main brand is not strictly a senior dating site they have recently launched a platform to help educated singles over 50 find each other. With the reputation and success we've seen with their main brand we expect nothing but a top notch dating experience from this senior dating platform.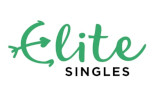 ---
8. OurTime
In your 50s? 60s? even 70s? This is another online dating platform built just for you.
The same team that owns Match, Tinder, OkCupid, POF and many others, has been maintaining this dating site for older people for over 2 decades now. The backing of a major network allows them to continue evolving and keeping up with industry changes.
---
9. Match
Last but not least we have Match.com. In many ways this site is a lot like eHarmony. It focuses primarily on lasting serious relationships. So then why isn't this higher up on our list? The main reason is this, when comparing match and eHarmony most users seem to prefer eHarmony. That being said, it's a site that's been around quite a while and certainly not a bad dating site for seniors.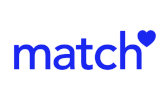 ---
Table of Contents:
---
Why We Trust These Senior Sites for Dating
Trusted Websites with a Proven Track Record of Success
When it comes to dating online at any age, being safe should be your top priority. And when you're not as accustomed to using technology, it becomes even that much more important. The best senior dating sites understand that it's there job to create an environment that's safe for you and safe for the singles you're hoping to meet.
Special Features to Help You Find Other Senior Singles
A senior dating site shouldn't be so complex that it's hard to use. Sure, it's nice to have some features that help to find exactly what you're looking for, but not it's too confusing. Our picks for the top senior dating sites have just enough features to help you succeed without overcomplicating the process. As long as you can create a profile, search and find matches, and send messages—you're all set. You shouldn't have to call your kids or get one of the neighbors to walk you through how to use these dating websites.
Websites that Work on Newer and Older Mobile Phones, Tablets, and Computers
A lot of dating apps are designed for younger people, and they typically only work on the newest, latest, and greatest phones and technology. For the younger folks, that's great. However, what happens if you aren't someone who updates your phone or computer that often? Well, we think you should still have just the same opportunity to find what you're looking for. All of the senior dating sites we recommend work on more devices than the other options out there, so you don't have to worry about compatibility.
How to Sign Up for a Senior Dating Site – 4 Easy Steps
1. Pick out the right senior dating site for you.
Now that you have an idea of what each of these sites have to offer, it is time for you to pick which is the best option for you. If you want a senior-exclusive community with easy-to-use features – try out SilverSingles. If you are open to a wider range of dating ages or are interested in a scientifically created matching system – try out eHarmony. You really can't go wrong with either choice.
2. Create your free trial account.
Once you know which site you want to use, follow the link to their website to sign up for a free trial. To do this, fill in the basic information the app asks for. This may include your email, gender, and the gender you are seeking.
Be certain to use an email you can easily access because that is how the app will verify your account later on.
3. Make your profile and start looking at other singles in your area.
Depending on which app you choose, you will need to complete your profile in different ways. eHarmony, for example, asks for your information, dating preferences, and then issues you a personality test to help match you to singles with like-minded personalities and interests.
The app will tell you what information is required of you and which is optional. Once you fill out the required information you are free to look at singles in your area! However, we highly recommend you fill out every portion of the profile because it will help other singles get a better feel for who you are.
4. Upgrade to a paid account if you like what you see.
If you are enjoying the free trial and want to access all the features of your chosen app, you need to sign up for a paid membership. At SilverSingles the prices start as low as 37.95 for six months. At eHarmony, prices start at $10/month paid annually. Each app will then give you access to advanced features like:
Enhanced messaging
Monitoring profile views
Unlimited user profile access
And more
How to Keep Yourself Safe at Senior Dating Sites
As experienced citizens of this Earth, we know the importance of keeping ourselves safe with anything we do. We know that this is especially true when it comes to computers and using the internet. If we follow a few simple guidelines, we can ensure that our time dating online is going to be fun, exciting, and safe from the dangers that are out there.
You may be brand new to computers, or you may be very experienced with them. You may be making this journey on your own or getting some help from the kids or grandkids. Either way, you're going to be in good hands with these senior dating sites (and our help). Being safe online as a senior single comes down to a few important things.
Make sure that you join a reputable site that you can trust.
This is the most important online dating tip that we can give you. If you make sure to spend your time online somewhere safe, then you are much less likely to have any trouble. To help you find reliable dating sites for older people, our team of expert reviewers (of all ages) have searched the web and reviewed as many of the options for seniors that we could find. We looked through them to see how trustworthy they are and have compiled the list of our favorites at the top of this guide.
If you choose to date online with one of these sites, we are sure that you're going to have a great time and don't have much to worry about. Are there still things you have to be careful of? Of course, but it's going to be far less likely that you have any trouble.
Make sure you don't give out too much personal information.
Sadly, online there are a few scam artists that try and prey on older citizens. They seem to think that we are vulnerable to their new-age tactics and aren't smart enough to stay one step ahead of them. Lucky for you and bad for them, we've got you covered.
Protect your personal information at all costs. A potential date never needs more than your first name to set up a date. If you want, you can give them your phone number, but that's all they would need until you meet them and see that they are someone you can trust.
NEVER give out any banking or credit card information to potential matches. Never give out your birthday, social security number, or anything else. Eventually, as you learn to trust someone new, you can lower your guard, but you should be protected at first until you reach that point.
We don't tell you any of these tips to scare you away from dating online. It's a fantastic way for seniors and experienced citizens to find love and someone else their age to have fun with. We just want to make sure that you do things safely, and that way you can have an awesome experience with senior dating sites.
Use your intuition.
Online dating is going to feel different at first. Things are a lot different than they were the last time you were dating. That being said, you're someone who has lived a full life, and you have a wealth of personal experience. Your filter for what is right and what is wrong is not to be discounted. This means that you should use your intuition you've trained over the years when you meet senior singles.
If something doesn't feel right, then it probably isn't right. If you ever feel worried or uncomfortable about something, contact the dating site's support right away and ask for help. When you buy a membership, you're also paying for those people to help you in your search. This most certainly includes keeping you safe and protected.
5 Ways Dating as a Senior Is Different
Age Doesn't Matter as Much – When you were 30 years old, the idea of dating a 20-year-old likely filled you with dread. However, online dating over 60 makes those age gaps irrelevant. A 65-year-old and a 75-year-old are typically on the same wavelength and have no issues relating to one another.
Companionship Becomes Your Main Goal – You are probably far less worried about getting married and having a big wedding when you are dating as an older person. Instead, you want someone who offers companionship and loyalty, but without all the need for ceremony.
Your Relationship Needs Change– What you want in a relationship after 50 is far different than what you were looking for when you were in your 20's and 30's.
You Have a More Mature View of Priorities in a Relationship – After decades of experience, you know that a relationship can be satisfying and healthy without constantly focusing on your partner or being with them. You will likely both have familial responsibilities that take up some of your time and attention, and that's completely okay!
Not All Dating Apps Will Work – Some dating apps are specifically developed for young adults and the overly-casual type of dating that many of them are looking for. When looking for a senior dating site it's important to find a site that's goals line up with yours. That's why the senior dating apps we recommended on this page are primarily geared toward helping singles in their 50s and 60s find meaningful relationships.
Senior Dating Sites and Over 50 Online Dating FAQ
Is online dating safe for seniors?
Online dating is safe as long as you use reputable dating sites, and you make sure to follow some general safety guidelines. Never give out personal information before you get to know someone, and never give anyone your credit card or banking information. If you do that, you should have a very safe time dating online.
How do you pick out the best senior dating sites?
When we're selecting the best over 50 dating sites, we look at a lot of different things. The most important things are plenty of active singles over the age of 50, easy to use sites, a focus of safety, and a reputation for a fun dating experience.
How do I meet older singles?
In person, you can meet older singles at community centers, the gym, or out and about on the town. Another option for meeting older singles is through senior dating sites that work hard to help match seasoned singles with each other.
I'm not good with technology. Are these senior dating sites hard to use?
These dating sites are geared towards adults in their 50s and 60s and by design easy to use. In fact, if you were able to open and read this article, you can definitely sign up for any of these apps. The process is fast, and each step is simple to understand. If you are ready to get signed up with either app, follow the instructions below.
Is 60 too old to use online dating?
Just because you are in your 60's certainly doesn't mean you're too old to date online. Remember, age is just a state of mind. Many of the best dating apps for 60-year-old singles are built to cater to your specific needs.
What is the best website for dating over 60?
While any of the senior dating apps listed on this page would work we think that eHarmony might be the best option for singles over 60 to date online. The biggest reason for this is their unmatchable track record for helping singles find love. If you have more question about eHarmony and whether it's the right fit for you we recommend reading our detailed review.
Dating over 50 when is the right time for a first kiss?
Typically relationships move faster when singles date online in their 50s and 60s. The majority seem to agree that a first kiss within the first couple dates is completely appropriate. The important thing is that you both are willing and comfortable.
How do you transition from online to a real date?
Once you feel you've talked enough to be interested in meeting up in person, simply ask! It can be as casual as meeting for a cup of coffee or going for a walk in a park. If you don't have a smartphone and use the dating app on your computer only, we recommend choosing a meeting place and time, or if you're comfortable, exchanging cell phone numbers to call if you can't find each other.
---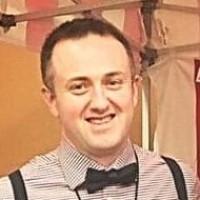 Written By: Jason Lee
Jason Lee is a data analyst with a passion for studying online dating, relationships, personal growth, healthcare, and finance. In 2008, Jason earned a Bachelors of Science from the University of Florida, where he studied business and finance and taught interpersonal communication.
His work has been featured in the likes of The USA Today, MSN, NBC, FOX, The Motley Fool, Net Health, and The Simple Dollar. As a business owner, relationship strategist, dating coach, and officer in the U.S. military, Jason enjoys sharing his unique knowledge base with the rest of the world.