Tired of all the games? Tired of dating apps and sites that are filled with flaky people just looking for hookups? Yea, we don't blame you. Unfortunately, that's what you can expect when you use the wrong types of sites. But there is hope! There are dating apps built for serious relationships.
These dating apps are designed to attract singles looking for something more meaningful. They help you to cut through the noise, get real results, and find other singles looking for lasting love.
Best Dating Apps for Serious Relationships
If you're ready to find a real relationship through online dating, let's get into it! We'll start by breaking down what each of the top 5 dating sites for serious relationships have to offer users:
1. eHarmony – Best App for Serious Relationships

eHarmony is the crown jewel when it comes to the best dating apps for relationships. The site prides itself on attracting singles that are looking for something special. You'll find very few, if any, people just trying to find something casual. Additionally, the site has an in-depth matching questionnaire that all new members have to take when signing up. While this takes a few minutes to complete, it becomes pretty clear fast that eHarmony cares about relationships and matching people for success.
If you're looking for a serious relationship, eHarmony is what you're looking for.
2 million+ people have found relationships on the app
iOS Store Rating – 4.0/5.0
5 million+ Google Play Installs
2. Higher Bond – Best New Dating App for Serious Relationships


Higher Bond is an incredible option for Christian singles looking for a serious relationship. The concept is built around "Real Christian Dating". The Higher Bond team has built a serious dating platform that is not only Christian in name, but also in practice.
To accomplish this, faith based questions are woven through every part of the matchmaking process. If this is something that interests you click the link below to get a free 3-month membership now!
In-depth matching questionnaire
Focused on more serious Christian singles
Free 3-month membership with pre-registration
3. Zoosk – Best for Relationships With Options

Zoosk is an interesting option when it comes to the best dating apps for relationships, and for just that reason—options. The site has over 35 million members with several million messages being sent every day (meaning they're active members).
If you're looking for a real committed relationship, you're going to find a boat load of great options here. The only thing to be aware of (and what makes it interesting) is that there are some people on the site looking for casual dating. As long as you're okay sorting through those folks on your quest for love, you'll enjoy this as an option.
Over 35 million members
3 million messages sent daily
Fast sign-up process
4. Christian Mingle – Best for Christian Relationships

When people ask about the best dating app for Christian relationships, it's an easy question to answer. In fact, anytime you talk about Christian dating, it should be safe to assume that every site catering to that niche is catering towards commitment and marriage. Notice we said should be. Not all Christian dating apps really take the time to understand what Christian singles are looking for when it comes to the types of relationships their faith recommends.
Christian Mingle is one of the few that does. The site is 100% geared towards helping match people of similar faith up for committed and lasting relationships. This is probably why putting it on our list of the best relationship apps for dating was so easy.
#1 app for Christian relationships
iOS Store Rating – 3.7/5.0
1,000,000+ Google Play Installs
5. The League – Best for High-Caliber Singles

The League is one of the newest and most interesting online dating apps out there. Why? Exclusivity. The app requires you to get on a waiting list to join and then you have to be approved and voted in through a strict process.
While this sounds annoying, what it does it preserves quality across the app. If you're looking for a relationship and the quality of your partner is number one on your list (and you're okay with that being a bit pretentious), The League is certainly worth checking out.
One of the newest dating apps
High quality singles because of waiting list
Top option in bigger cities
6. Catholic Match – Best for Lasting Catholic Relationships

The last entry on our list of the best dating apps for relationships is Catholic Match. While smaller than the other two options on our list, Catholic Match is designed to serve a distinct niche—building Catholic relationships. Getting signed up is quick and easy, and the app's interface is super easy to use. If you're looking to find a Catholic faith-based relationship, give this app a go.
Backed by Catholic leaders
#1 in Catholic dating
Decades of experience in the industry
---
What Makes a Dating App Great for Serious Relationships?
When making our list of the top dating sites for serious relationships we noticed a few trends that successful sites seem to share. If you're looking for a dating app to lead to something lasting here are five things you'll want to make sure they have:
Marketing Designed to Attract Relationship-Minded Singles
The best dating apps for relationships don't accidentally become higher-quality sites. Generally, it's a result of highly-targeted marketing campaigns aimed at finding singles looking for something a little more serious. Trust us; there is a reason that people looking for a hookup stay far away from eHarmony. It's because their outreach team focuses on finding marriage-minded singles.
Search Filters Based on What You're Looking For
Inevitably, there are going to be people on every dating site that are looking for different things. This is okay. However, we require that a dating app offer ways to sort people based on your wants and needs in order to earn a spot on our recommended list. So, that way, you can remove anyone that is just looking for something casual and only leave the people looking for relationships.
Affordable Pricing
Price is certainly a factor to consider when assessing the best dating apps for relationships. For us, it's two-fold. First, we're not fans of completely free sites. We love free trials, but we think completely free sites just don't have enough people serious about finding love.
Second, we look at costs based on value. Again, we're not always looking for the least expensive site. What we want to find is a dating app that offers great value for what you pay.
Great Customer Service
Ideally, you'll be able to use your serious dating apps without any hiccups whatsoever. However, if you ever need help with something, it's important that there is great customer service ready and willing to help. All of the dating apps for relationships recommended here have top-quality customer service teams ready to go to work for you.
Mobile Compatibility
What good is a mobile app if it doesn't work on all of the major operating systems? It's no good! The top dating apps for relationships work with Google devices, Androids, and iPhone (iOS) systems. So, no matter what type of phone you have, you should have no problems getting it loaded up on your phone or tablet.
Apps NOT for Serious Relationships
While there's nothing inherently wrong with casual dating if that's what you were looking for you probably wouldn't be on this page. Here are some dating apps you should avoid if you're looking for a serious relationship online: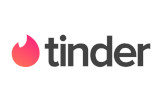 Tinder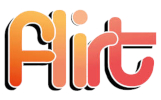 Flirt.com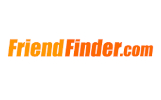 FriendFinder
These apps have far less logic behind matchmaking and instead focus strictly on initial attraction. Despite what you make have heard anywhere else, if you're looking for a serious dating app none of these options will meet your needs! If you somehow ended up here by accident, though, you can always check out our guide to casual dating apps for more information.
Singles using these are primarily looking for flings, hookups, and casual dating.
Can You Really Find Love Online?
Bottom line upfront—absolutely! Online dating apps take science, technology, and efficiency and weave them all together into a masterful product that helps connect singles who are looking for love and real relationships.
The reason people ask this question is that the media and Hollywood are dominated by stories about hookup apps and hookup culture. Can online dating be used for casual dating? Yes. But just because that's true does not mean that it precludes you from finding a real relationship online. Your car can drive you to work. Does this mean your car can't also drive you to the grocery store? Remember, technology can be multi-use, and online dating is a perfect example of that.
The one caveat to this is that you have to use the right relationship dating apps and not the ones designed for hooking up. Continuing our analogy, a sports car is awesome for racing, but how great is that as a daily driver to haul a family around? Not that great. You've got to make sure you're using the right tech that's designed for the intents and purposes you're looking to meet.
Tips for Finding a Real Relationship Online
Look in the right places. If you go to a zoo looking for a pet, you're not going to have much luck. The same can be said about online dating. If you go to hookup sites or sites notorious for casual dating (we're looking at you Tinder), you're not going to have a ton of luck finding anything serious and lasting. Spend your time and effort at dating sites designed for more serious singles.
Be open about your intent. You don't want to come out of the gate yelling your head off about wanting a relationship because it might scare away some good people. However, it should be something that is clearly marked on your profile and that is discussed within the first few conversations. Dating apps for relationships can start to set the tone, but it's up to you to make sure you make your intent clear. You can't blame someone for thinking you're looking for something else if you never tell them what you want.
Be patient. Finding someone worthy of a relationship takes time. Yes, dating apps and websites will help make the process faster, but it still takes time. Be patient. Be in it for the long haul. Don't get discouraged because you know what happens when you do? You become vulnerable to settling.
Know what you want. Just a disclaimer, we're not about to tell you there's something wrong if you don't know exactly what you want. That being said, you probably have a pretty good idea of what your main deal breakers are. What we recommend you do is take the time to write those down so you know where you stand. Make sure you don't confuse wants and needs, and only put down things that you 100% refuse to waiver on. You can make a wants list as well, but don't let it keep you from meeting someone special who matches all your needs!
Take the process seriously. When it comes to finding a serious relationship, you do have to be willing to put in the effort and take the process seriously. No, we're not saying not to have a good time! All we're saying is that you will get out of the process what you put into it. The best dating apps for relationships will do a lot to give you the opportunity to meet someone special. But at the end of the day, it's still going to be up to you to write a great dating profile, send great first messages, and help to build those real connections.
Serious Online Dating FAQ
What is considered a serious relationship?
The exact definition and timeframe can vary from person to person, but the general idea is that once you're in a serious relationship you've stopped looking for options and are committed fully to your partner. In a serious relationship you trust each other, know each other deeply, and are probably starting to consider what the future may hold for your life together.
Whether this takes three months, six months, a year, or longer is totally up to you and your significant other.
Is online dating just for casual dating and hookups?
Not at all. While there are a lot of sites that cater to that market there are plenty of apps for serious dating as well. If you've had no success finding a meaningful relationship online you're probably using the wrong type of app.
Which dating app is best for serious relationships?
eHarmony is the best dating app for serious relationships. The software, marketing, and overall features of the dating app are all aimed at serious relationships.
What is the best online dating site for serious relationships?
eHarmony is also the best online dating site for serious relationships. The dating app is available as an iOS app, Android app, or as a desktop website. All the members from each of these mediums are connected, so you'll see everyone no matter what platform they are using.
Do I have to pay for serious dating apps?
Not initially! Even most dating apps for serious relationships will allow you to claim a free trial before paying to see if their platform is a good fit for you or not. You can try serious dating apps like eHarmony, Christian Mingle, and more completely free.
It's important to know however that your free trial will either have a limited length or you won't have access to all features.
Is Bumble good for serious relationships?
Bumble can certainly be a good app for finding a serious relationship. However, we think that compared to dating sites like eHarmony and Christian Mingle, it has a tendency to attract more casual daters mixed in with those who are serious.
Where can I find more online dating options?
Maybe you're not looking for a serious relationship right now? Maybe you are but you just want to weigh more options before you decide? Whatever the case the 2 pages linked below should help you out.
Our best dating apps page will break down all the potential options in the market to get you matched with the perfect dating app for your needs (whether that's a serious relationship dating app or not). Our dating site reviews page will break down the pros, cons, and all other details of more dating sites and apps than you've ever heard of. Hopefully that helps!
---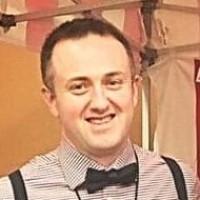 Written By: Jason Lee
Jason Lee is a data analyst with a passion for studying online dating, relationships, personal growth, healthcare, and finance. In 2008, Jason earned a Bachelors of Science from the University of Florida, where he studied business and finance and taught interpersonal communication.
His work has been featured in the likes of The USA Today, MSN, NBC, FOX, The Motley Fool, Net Health, and The Simple Dollar. As a business owner, relationship strategist, dating coach, and US Army Veteran, Jason enjoys sharing his unique knowledge base with the rest of the world.
Jason has worked in the online dating industry for over 10 years and has personally reviewed over 200 different dating apps and dating websites and continues to be a leading voice in the relationship and dating community, both online and in person.