Tired of all the games? Tired of dating apps and sites that are filled with flaky people just looking for hookups? Yea, we don't blame you. Unfortunately, that's what you can expect when you use the wrong types of sites. But there is hope! There are dating apps built for serious relationships.
These dating apps are designed to attract singles looking for something more meaningful. They help you to cut through the noise, get real results, and find other singles looking for lasting love.
And real quick before we get started, if you are only looking for the crème de la crème of serious relationships (we're talking about marriage), you might be better off checking out our guide to the best marriage dating apps. But if you want to start with a serious relationship and commitment first, you're in the right place.
Best Dating Apps for Serious Relationships
1. eHarmony – Best App for Serious Relationships

eharmony is the crown jewel when it comes to the best dating apps for relationships. The site prides itself on attracting singles that are looking for something special—which is a fancy way of saying commitment. You'll find very few, if any, people just trying to find something casual. What's funny is that in other lists of the best dating apps, we say that one of the biggest drawbacks of eharmony is that it's no good for casual dating. So, you can imagine how for this list, it makes it even more of a perfect fit.
Additionally, the app has an in-depth matching questionnaire that all new members have to take when signing up. While this takes a few minutes to complete, it becomes pretty clear fast that eharmony cares about relationships and matching people for success.
If you're looking for a serious relationship, eharmony is what you're looking for.
2 million+ people have found relationships on the app
iOS Store Rating – 4.0/5.0
5 million+ Google Play Installs
2. Higher Bond – Best New Dating App for Serious Relationships

Higher Bond is a top-notch option for Christian singles looking for a serious relationship. The concept is built around "Real Christian Dating", which is a fancy way of saying that it's designed for Christians who not only take their faith seriously, but take their relationships serious too. In a niche that is often underserved, Higher Bond is looking to not only be Christian in name, but in practice as well.
The way the app achieves this is through a whole host of features. These include manual account approvals, an in-depth faith-focused matching questionnaire, limits on how many matches you can see and message daily, and an overall approach built around the principles of faith. It's one of the reasons that Higher Bond also tops our list of the best Christian singles dating apps.
In-depth matching questionnaire
Focused on more serious Christian singles
Free 3-month membership if you sign up now
3. Zoosk – Best for Serious Relationships With Options

Zoosk is an interesting option when it comes to the best dating apps for serious relationships, and for just that reason—options. The site has over 35 million members with several million messages being sent every day (meaning they're active members).
If you're looking for a real committed relationship, you're going to find a boat load of great options here. The only thing to be aware of (and what makes it interesting) is that there are some people on the app looking for casual dating. Thankfully, you do have filters that can be used to only show you serious singles when you are searching. You can also put on your profile that you're looking for something serious, but we can't guarantee that everyone is going to read or respect that.
In other words, you may get some messages from singles who are looking for casual relationships. But just because there may be a few duds, doesn't discount the millions of singles looking for serious and committed relationships on the app. As long as you're okay sorting through those folks on your quest for love, you'll enjoy this as an option.
Over 35 million members
3 million messages sent daily
Fast sign-up process
4. The League – Best Serious App for High-Caliber Singles

The League is another serious dating app that falls into the interesting category. Why? Exclusivity. Compared with all of the other serious options on this list, it's by and far the most exclusive option. This, of course, comes with some big pros and cons to be aware of.
First, here's what we mean when we say exclusivity. The app requires you to get on a waiting list to join, requires you to be approved and voted in through a strict process, and not every one gets in. In fact, data we've found shows its about 1 in 5 who actually make it in.
While this sounds annoying, what it does it preserves quality across the app. If you're looking for a serious relationship and the quality of your partner is number one on your list (and you're okay with that being a bit pretentious), The League is certainly worth checking out. But, if you don't like the idea of some people not being allowed in, it might not be the right option for you.
A better option in major cities in the US
High quality singles because of exclusivity features
High tech algorithm and user interface
5. Catholic Match – Best for Lasting Serious Catholic Relationships

While smaller than some of the other options on this list, Catholic Match is designed to serve a distinct niche—building serious Catholic relationships. And as one of the leading Catholic dating app options, the app does quite well at this. Here's a few reasons why.
First, user-friendliness is high. It's easy to sign up, can be used from multiple platforms (desktop, iOS, Android), and is easy to figure out how to match and message. Second, Catholic Match has a lot of partnerships with Catholic leaders and organizations, which shows its commitment to the more serious aspects of Catholic Dating. Third, the app allows you to share where you stand on different Catholic doctrine issues, so you can find someone that better fits with your belief system. This is paramount to a serious faith based relationship.
Again, Catholic Match is smaller than the other apps on this list of serious dating apps, but it hits a homerun when it comes to serious Catholic dating.
Backed by Catholic leaders
#1 in Catholic dating
Decades of experience in the industry
---
What Makes a Dating App Great for Serious Relationships?
When making our list of the top dating apps for serious relationships we noticed a few trends that successful apps seem to share. If you're looking for a dating app to lead to something lasting here are five things you'll want to make sure they have:
Marketing Designed to Attract Relationship-Minded Singles
The best dating apps for serious relationships don't accidentally become higher-quality options. Generally, it's a result of highly-targeted marketing campaigns aimed at finding singles looking for something a little more serious. Trust us; there is a reason that people looking for a hookup stay far away from eharmony. It's because their outreach team focuses on finding commitment-minded singles.
Search Filters Based on What You're Looking For
Inevitably, there are going to be people on every dating app who are looking for different things. This is okay. However, we require that a dating app offer ways to sort people based on wants and needs in order to earn a spot on our recommended list. So, that way, you can remove anyone that is just looking for something casual and only leave the people looking for relationships.
Affordable Pricing
Price is certainly a factor to consider when assessing options for more serious relationships. For us, it's two-fold. First, we're not fans of completely free apps. We love free trials, but we think completely free apps just don't have enough people serious about finding love.
Second, we look at costs based on value. Again, we're not always looking for the least expensive app. What we want to find is a dating app that offers great value for what you pay.
Great Customer Service
Ideally, you'll be able to use your serious dating apps without any hiccups whatsoever. However, if you ever need help with something, it's important that there is great customer service ready and willing to help. All of the dating apps for more serious relationships recommended here have top-quality customer service teams ready to go to work for you.
Mobile Compatibility
What good is a mobile app if it doesn't work on all of the major operating systems? It's no good! The top dating apps for serious relationships work with Google devices, Androids, and iPhone (iOS) systems. So, no matter what type of phone you have, you should have no problems getting it loaded up on your phone or tablet.
Apps NOT for Serious Relationships
While there's nothing inherently wrong with casual dating if that's what you were looking for you probably wouldn't be on this page. Here are some dating apps you should avoid if you're looking for a serious relationship online: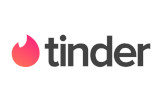 Tinder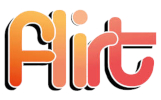 Flirt.com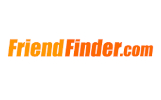 FriendFinder
These apps have far less logic behind matchmaking and instead focus strictly on initial attraction. Despite what you make have heard anywhere else, if you're looking for a serious dating app none of these options will meet your needs! If you somehow ended up here by accident, though, you can always check out our guide to casual dating apps for more information.
Singles using these are primarily looking for flings, hookups, and casual dating.
Serious Online Dating FAQ
What is considered a serious relationship?
The exact definition and timeframe can vary from person to person, but the general idea is that once you're in a serious relationship you've stopped looking for options and are committed fully to your partner. In a serious relationship you trust each other, know each other deeply, and are probably starting to consider what the future may hold for your life together.
Whether this takes three months, six months, a year, or longer is totally up to you and your significant other.
Is online dating just for casual dating and hookups?
Not at all. While there are a lot of apps that cater to that market there are plenty of apps for serious dating as well. If you've had no success finding a meaningful relationship online you're probably using the wrong type of app.
Do I have to pay for serious dating apps?
Not initially! Even most dating apps for serious relationships will allow you to claim a free trial before paying to see if their platform is a good fit for you or not. You can try serious dating apps like eHarmony, Christian Mingle, and more completely free.
It's important to know however that your free trial will either have a limited length or you won't have access to all features.
Is Bumble good for serious relationships?
Bumble can certainly be a good app for finding a serious relationship. However, we think that compared to dating apps like eharmony and Higher Bond, it has a tendency to attract more casual daters mixed in with those who are serious.
---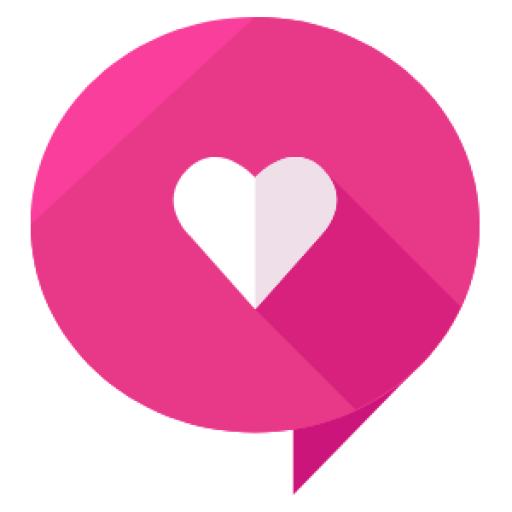 Written By: Healthy Framework Team
The Healthy Framework team has a combined 50+ years of experience in the online dating industry. Collectively, the team has reviewed over 300 dating apps and is known as one of the leaders in the relationship advice and information space. The team's work has been featured on Zoosk, Tinder, The Economist, People Magazine, Parade, Women's Health, Her Campus, Fox, and more.