Long gone are the days when being a nerd was an insult. Today, with shows like The Big Bang Theory glorifying the positive attributes of dating a nerd (and for good reason), being a nerd or a geek is actually a pretty solid attribute. In fact, dating app Zoosk conducted a study of its users and their profiles and found that people mentioning saying they were a dork in their dating profile got them 74% more messages!
So, if you're someone who likes the finer things in life like Star Wars, math, comics, and anything and everything else that is typically associated with being a nerd or a geek, and you're looking for love—you've come to the right spot.
As most nerds and geeks tend to be great with technology and less excited about going out in big groups, it makes sense that dating apps for nerds would be a big thing. Today, that's what we're looking at.
Here are the six best nerd dating apps for geeks, sci-fi lovers, Trekkies and techies.
1. Zoosk


The definition for being a nerd in the Merriam-Webster dictionary pretty eloquently frame why Zoosk is the best nerd dating app. According to the dictionary, a nerd is "a person devoted to intellectual, academic, or technical pursuits or interests." In other words, nerds are eclectic people with mastery of unique interests sets. And what this has to do with dating is that in order for an app to be a great nerd dating app, it needs to not only be accepting of unique people, it needs to do a masterful job of attracting these people.
Zoosk hits this out of the park. With over 40 million downloads of the app already, it's clear that the app is far from niche. That means if you're a nerd who loves science, you'll find people that do the same. If you're a dork when it comes to Star Wars, you're going to find people on the same wave length as you.
And thanks to Zoosk's masterful filters and search functions, you can easily search for singles that match your unique brand of nerd-dom.
Truly an exceptional dating app for nerds from all walks of life.
2. Elite Singles

If you had to define the types of singles Elite Singles caters to, you'd probably say they are people who are "devoted to intellectual, academic, or technical pursuits or interests." Wait now…where have we heard that before? Yes, the marketing message of Elite Singles is literally to go after people who exactly fit the definition of being a nerd.
According to reports from the app itself, over 85% of their members have higher levels of education, degrees, or certifications. In other words, they're people who aim to be the best at what they do, particularly as it has to do with academic and intellectual areas.
It's literally designed for nerds. The one drawback (if you want to call it that) is that Elite Singles does also attract a lot of people who are successful and might not directly refer to themselves as nerds. However, if someone being successful and not choosing to label themselves is a turnoff to you, you may want to reconsider your thoughts on that.
Elite Singles could have easily been called nerdy singles and accomplished the same mission. Clearly a 10/10 nerd dating app.
3. Kippo
As one of the top five options on our list of the best gamer dating apps, Kippo is a shoo-in when it comes to dating apps for nerds. Yes, this is based on the notion that nerds like video games (which we believe is true but some argue is just a result of the media perception created). If you're a nerd who doesn't like video games, Kippo isn't going to be a great option for you.
However, if games, the metaverse, and a game-based spin on dating sound appealing to you, you'll enjoy Kippo. Bear in mind, the matchmaking process at Kippo is wildly different than pretty much every other geek dating app on this list. We'd consider reading our Kippo review to get some more insight, as we talk you through everything you'll need to know to make a decision.
4. eharmony

There are people who live and breathe the nerd mentality, and there are people who have nerdy characteristics but it's not really the core of their identity. If the latter sounds more like you and you're looking for a more serious relationship, a more traditional dating app like eharmony might be a bit more fitting for you.
No, eharmony is not 100% built for nerds (if it were, it would probably be called "e-nerdmony" or something like that. It's a dating app designed for everyone, but has a tendency to attract people who fit more with the positive nerd attributes of education, intellect, and excitement around learning.
And for those of you who are more on the techie side of the geek house, eharmony's matchmaking algorithm built on decades of data and results should get you pretty excited.
5. Geek2Geek
Are there apps 100% dedicated to people who call themselves geeks or nerds? Yes. Are they apps that we necessarily recommend? Not really. One of these apps is Geek2Geek. One pro that we like about the app is that it's solely designed for people who call themselves geeks. So, if you're someone who really digs into what makes you a geek and you want to date someone who also does, it seems like a great idea.
The problems, though, are many. First, there is no iOS or Android app option available. It's a website that seems pretty heavily outdated and does not respond well to a lot of mobile environments from our testing. Second, the app looks to be a ghost town which is inevitable when you dial in to such a small niche. And third, premium memberships start at almost $40 a month, which would be fine if the quality was there to match, which we just don't think it is.
We included Geek2Geek to show you "the best" of the nerd-only dating options, just to share why we recommended a lot of nerd app options that cater to people all across the board.
6. Trek Passions
If you're a Trekkie and looking for love, you're probably excited to hear there's an app designed specifically for you. The problem? The website (yes, not an app) is heavily outdated, has some serious design flaws, and shows little signs of life—both Earthly and extra-terrestrial.
Sadly, while the idea is great, this Trekkie dating site looks like it uses technology from when Star Trek: Deep Space Nine was released (1999). And while design flaws are annoying, they generally worry us that they could be signs of bigger security issues with your data and account information behind the scenes.
The one positive is that the dating site is free, however, it's wildly clear from the quality that it's free to the point that we think it's neither safe nor worth your time.
A big miss for us, but again, we want to show you what's out there when it comes to sci-fi dating apps and Trekkie-specific options.
A Few Key Reasons We Selected These Nerd Dating Apps
The general standards that we use when evaluating any dating app still matter when you are looking for niche options, including things like safety, quality, value, etc. However, there are some specific factors and features we look for when it comes specifically to dating apps for nerds.
Here are a few of those.
Expanded Ways to Showcase Your Interests
As we already talked about, nerds are people who tend to pursue mastery in different areas of education, intellect, or technological skills. For example, sci-fi singles love to learn as much as they can about the shows and storylines they follow. A top nerd dating app should have plenty of space on your dating profile where you can showcase these things that make you unique.
A Focus on Education
While these options are different than our list of the best dating apps for highly educated singles, we still think it's important that there is a higher focus on education. This doesn't mean there needs to be some IQ test or anything like that prior to getting an account, but we at least want to see a marketing focus on this, much like we see with Elite Singles.
They're Technically With the Times
Most of us nerds are pretty great when it comes to technology. We tend to be on the cutting edge of what is out there. What this means is that it can drive us a little bonkers when we have to use websites or apps that feel like they're from the 90s—and not in a cool retro sort of way. The best dating apps for nerds truly have the brightest minds designing and developing resulting in a top of the line technological experience.
It's Not a Nerd-Only Dating Site
While this might sound counterintuitive, it's actually an important factor. Niche sites are a great idea in theory, but when it comes to how they usually pan out—not so great. Apps catering only to nerds might have the best sales pitch on the planet, but they're going to have such a small userbase that you're going to have no luck finding someone special. Instead, it's better to use a mainstream dating app with a huge userbase that has adequate filters and features you can use to find exactly what you want.
---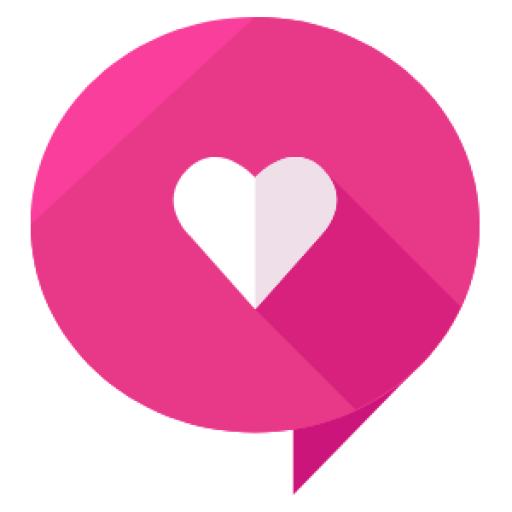 Written By: Healthy Framework Team
The Healthy Framework team has a combined 50+ years of experience in the online dating industry. Collectively, the team has reviewed over 300 dating apps and is known as one of the leaders in the relationship advice and information space. The team's work has been featured on Zoosk, Tinder, The Economist, People Magazine, Parade, Women's Health, Her Campus, Fox, and more.