Between writing music, recording albums, and playing live shows, there isn't a lot of time to date as a musician. If you do find the time, you often only have fans and groupies to choose from, and that is a recipe for disaster. How do you navigate dating with such a hectic lifestyle?
Digital dating, whether online or through apps, is a great way for even the busiest of people to find romance. We have plunged deep into the world of dating apps for musicians to determine which options are the real deal. Taking into account the user base, matching algorithms, and usability, this list will have you singing our praises.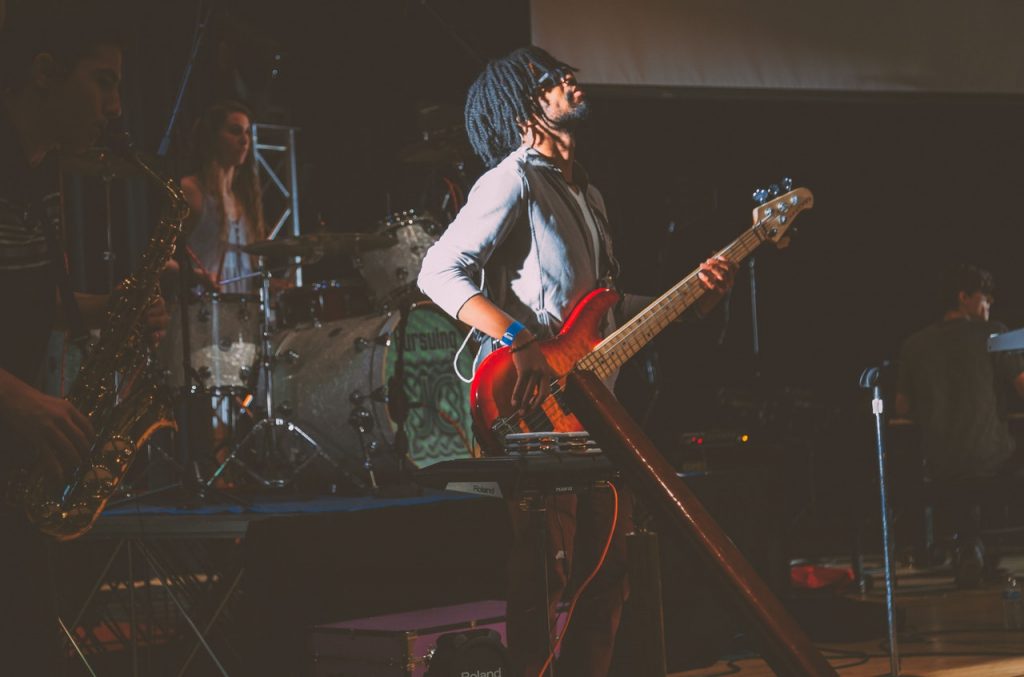 Dedicated Music Dating Apps vs. Traditional Dating Apps
The digital dating world is a bit like the wild west of romance. There are niche apps that cater to those searching for specific types of people or relationships, then there are traditional apps that focus on introducing singles based on their personality, but don't cater to any one demographic. Everywhere you look there is someone trying to convince you one type of dating app is better than the other. So, which is actually better?
Honestly, it comes down to personal preference. We think dedicated music dating apps can be great places for musicians to meet with other musically inclined singles or fans of musicians, but we also think traditional apps offer a better overall dating experience. With traditional apps you get the benefit of finding partners based on your personality as a whole, not just a single distinguishing factor in your life.
That's why our picks consist of mainstream apps. These apps offer the best amenities for singles wanting to find the best matches for their dating goals. Whether you are looking for something casual or a life-long partner, our choices of the best dating apps for musicians can give you the most well-rounded dating experience.
The Top Musician Dating Apps of the Year
1. Elite Singles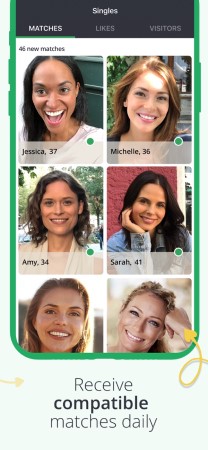 App for driven professionals and artists
Members are interested in serious relationships
Personality-driven matching for top results
The Final Chorus – If you want to find singles that have the same drive and passion as you, Elite Singles is the perfect app for you. The personality driven matching system leads you to a highly compatible pools of single from which you can narrow down your search. Dating doesn't get much easier!
---
2. eHarmony
Leads to more marriages than any other app
Science-based matching algorithm unlike any other
Premium memberships start as low as $10/month
The Final Chorus – eHarmony can show you what it means to match with someone based on your core values, comprehensive personality traits, and specific relationship standards. If you are looking for long-term commitment with a partner who understands you on a deeper level, you don't want to miss out on eHarmony.
---
3. Tinder
Huge user pool
Perfect for users who are interested in casual dating
Integrated video-chat feature helps you avoid scammers
The Final Chorus – Tinder is pretty well-known as the dating app that started the swiping trend. Whether you are looking for a partner for tonight or a partner for life, Tinder can help you find what you are looking for.
---
4. Christian Mingle
Lets you search for singles based on religion and/or denomination
Community is closely monitored to prevent scammers from wasting your time
Perfect for casual dating and serious relationships
The Final Chorus – If religion or spirituality are a huge factor in your life, Christian Mingle is a great choice for you. Users are provided with a platform to meet like-minded singles who share their interests and relationship goals.
---
Challenges with Dating as a Musician
Hectic Schedule with Gigs or Touring – The schedule of a musician is never set in stone. One day you may be in Texas at a music festival and the next you might be on a plane for the UK. You go where the music takes you, literally. It is important that you find a partner that is content with your wild schedule, but you also need to make an effort to show them attention even from afar.
Jealousy with Groupies and Fans – We all know groupies and fans can get a little out of line. While your partner may trust you to be faithful and avoid fraternizing with fans, that doesn't mean they trust your fans to behave appropriately.
The Time Demands of Practice – When you are back home after touring or gigging, you also need to spend a lot of time practicing. This can make a partner feel like you are trying to avoid them or putting your music before their feelings. Having a partner who understands your demanding schedule is important to dating success as a musician.
Belief in a Dream – One of the worst things a partner can say to you as a musician is that they don't believe in your dream. Having a partner who sees your music as a silly hobby or waste of time can ruin your self-esteem and hurt your career.
Getting Along with the Band – If you perform with a band, you know they are like family, and just like with family, you will want your partner to be close to them. Trying to put your personal needs before the compatibility of a partner and your band members can be tough.
Why Dating Apps for Musicians Are Great
Using one of the options from our list of dating apps for musicians can help you navigate these dating difficulties. Digital dating provides you a unique opportunity to lay it all on the line, upfront. You can let your matches know about your career, the challenges with your schedule, how much your career means to you, and anything else before they find out the hard way.
If dating a working musician sounds like too much trouble for them, they can politely pass without leaving behind hard feelings. You may even find a partner who understand the struggles of a time intensive career or the importance of believing in a partner's dream. In fact, easily finding your perfect match is the true perk to online dating. So, which free trial will your sign up for first?
---
Written By: Brandi Brown
Brandi Brown is a daytime copywriter and nighttime novelist. Her projects range from marketing content and commercial scripts all the way to narrative poetry and short fiction. Her debut novel, Bleached, is set to release in 2021.