By: Jason Lee | Updated for 2022
Whether you yell Semper Fi, Hooah, or something else a DI engrained in you, two things are probably true — you love your country, and you're here looking for someone special to come home to. Military dating sites provide a unique, technology-driven way for servicemen and women to find someone who understands the military lifestyle (and most likely finds the uniform hot).
Dating apps for military personnel need to be different. Why? Because soldiers are a different breed. We march to the beat of a different drum, aren't scared to get up at zero dark thirty, and we know how to always put our best foot forward (left first, of course).
In this guide, we're going to start by breaking down a list of the best military dating sites. After that, we'll talk tips for military singles to have more success finding that special someone. Don't worry; none of this article is PowerPoint or requires you to hit the front leaning rest.
The Best Military Dating Sites
---
1. eHarmony – Best App for Finding Marriage
Marrying a soldier comes with a lot of great benefits — a man or woman of confidence, Tricare, and that sweet, sweet separation pay when the soldier is off handling business. If you're a soldier looking for love (or you're a single looking to date someone in the military), eHarmony should be at the top of your list.
Why is this one of our favorite military dating sites? Glad you asked. People in the military don't always have time to mess around with singles that aren't serious about finding love. Whether you are up for a deployment rotation, getting PCS-ed to a new base, or are just busy climbing the military corporate ladder — you are busy. The best military dating sites understand this and can pair you up with singles that are serious about moving to the next level.
This is where eHarmony comes in. The dating app is known for more marriages, and every 14 minutes someone finds love on the site. To date, over 2 million people have found love on the site. So, if you're looking for dating sites for military that have a strong possibility of leading to marriage — check out eHarmony now. The link below will hook you up with a free trial account right now.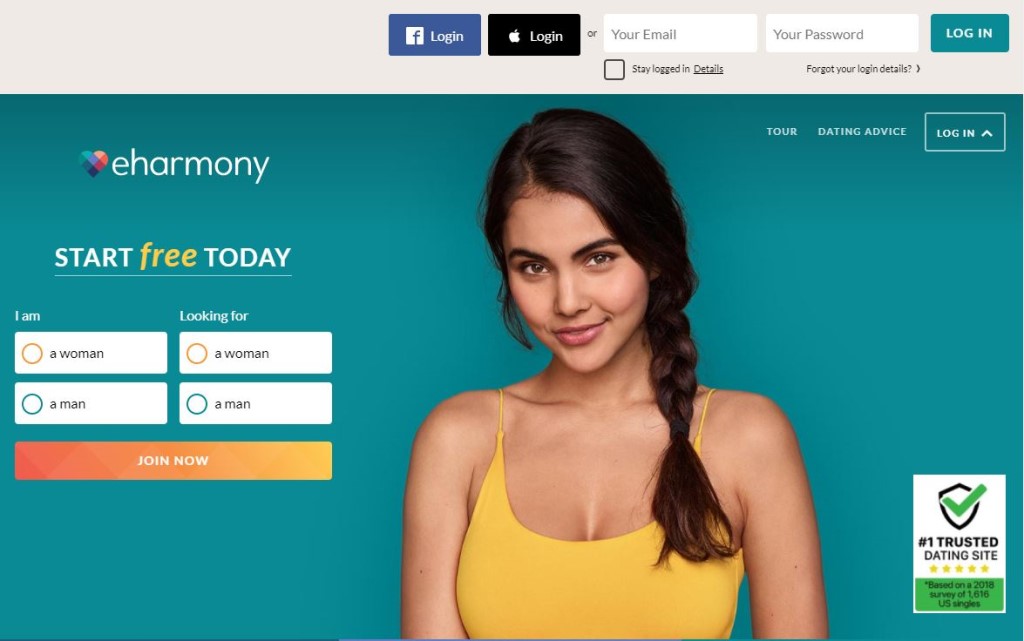 2. Elite Singles – Best for Educated Singles
People in the military march to the beat of a different drum. We like to do things the right way, quickly, and in the smartest way possible. Because of that, we tend to match well with higher-performing individuals. If you're looking for a military dating site that caters to higher educated people, check out Elite Singles.
Over 85% of the people on the website have an above-average education. People like this match up well with military members making this certainly one of the best dating sites for military.
3. Zoosk – Best for the Most Options
Sometimes the military can be a numbers game, and the same can be said about dating. How does 40 million singles sound to you? If we have your attention, then you may want to give Zoosk a try because that's their current count.
If you're looking for a military dating app that gives you the most options (regardless of what obscure post you're at), then consider giving Zoosk a try.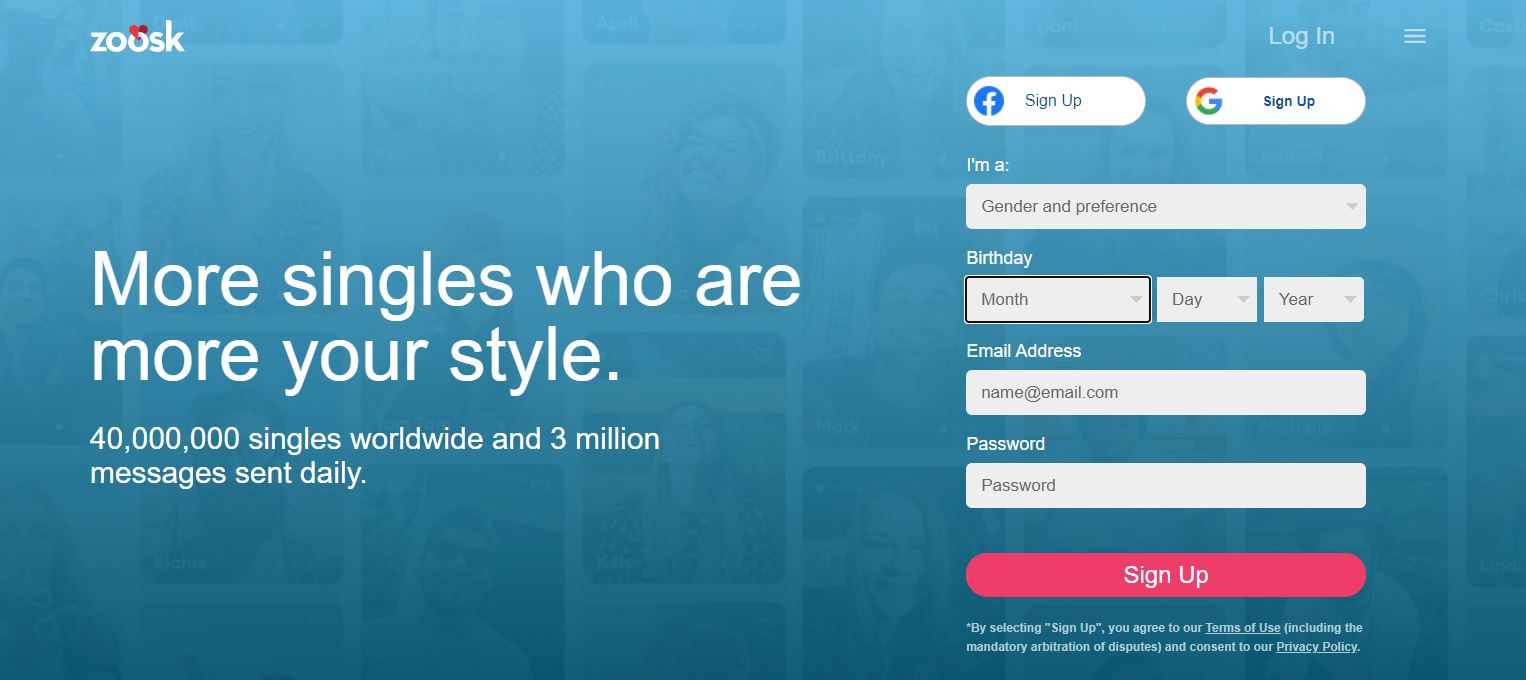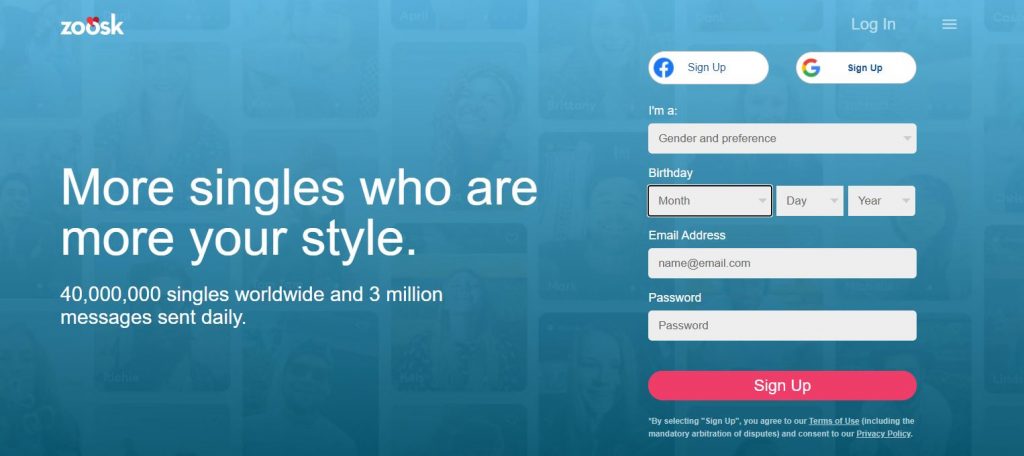 4. Christian Mingle – Best for Religious Dating
According to a recent study from the National Center for Biotechnical Information (NCBI), around 69% of servicemen and servicewomen list their faith as some denomination of Christianity. If you fall into that category and your faith is important in a mate, you may want to give Christian Mingle a try!
The dating app is filled with single women and men who are Christian, and who may also be more open to dating someone in the military if they feel it's what God has planned for them.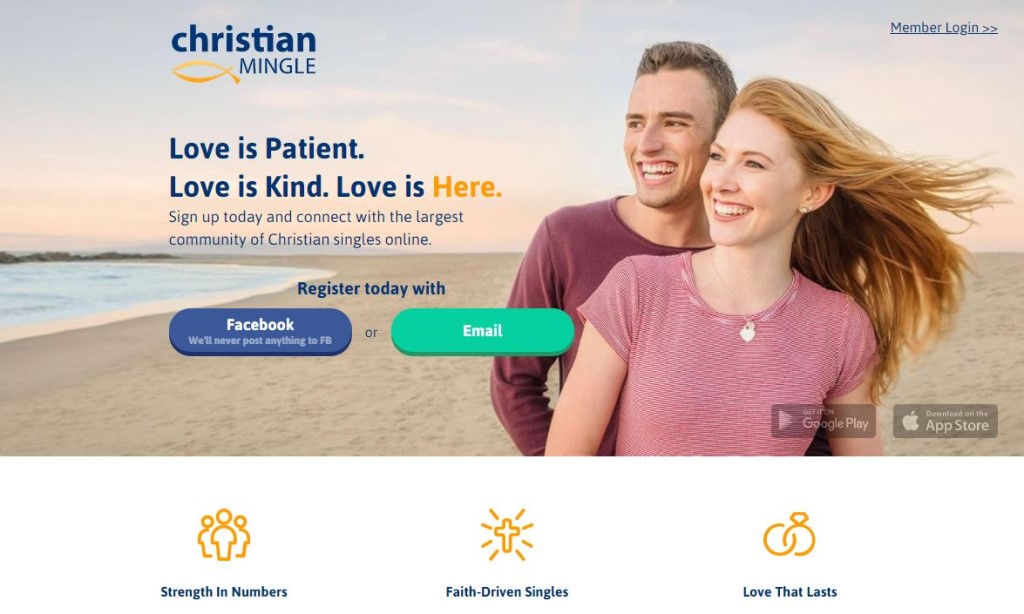 5. Military Cupid – Best for Only Military Singles
When it comes to the best dating sites for military, it's hard to ignore any dating app that is 100% dedicated to military singles. Military Cupid, a part of the cupid network, is a great place for military members to find love or for those that want to date someone in the military to go.
The site brags that it's bringing over 1 million military and civilians together, which is a pretty solid number, especially when you start to think how small the military community really is. So, whether you're Army, Navy, Marine, Air Force, Coast Guard, National Guard, Reserves or yes, the Space Force — Military Cupid may be the best of the military dating sites for you.

---
Why Are These the Best Military Dating Sites Available?
Tons of military singles – All of these military dating sites are packed with military singles if you're looking to find someone in uniform.
Tons of civilians who like the military – If you're in the military and looking for someone who is not, you'll be good to go here. All of these sites have lots of civilians who are interested in military singles but are not in the service themselves.
High-tech matching algorithms – While military computer systems may feel archaic at times, online dating apps and sites are not. All of the sites we've recommended are using the best technology in the industry to help match you with the perfect battle buddy.
Mobile dating apps – In the military, you get a lot of downtime, and your phone can be your best friend. All of these dating sites for military soldiers have mobile dating apps. That means that no matter where you are, you can search for singles, send flirts, respond to messages, and, hopefully, find that special someone.
Tips for Military Singles
Using the best military dating sites is only the first step in the search for love. Here are a few more tips and tricks for military singles that may help you have a little better luck on these dating apps.
Don't date someone you're not supposed to. Leave it to us to spoil the party, but it needs to be said. If you see someone from your unit or in your chain of command that you shouldn't be dating, avoid the Article-15 and swipe left. There are plenty of fish in the military singles sea.
Don't be too boot. If you aren't familiar with the term boot, it means more than what you're wearing on your feet. A boot is someone who is overly showy about their military service. While it's great to be proud of what you have accomplished, make sure to show a little moderation in your dating profile. Maybe don't make every picture of you in uniform and showcase that there is more to you than just your military service.
Be open about your military service. People in the military have to work long hours, move a lot, and are constantly getting tasked to do things all over the world. Make sure you are open about this with anyone you date, especially if they are new to dating someone in the military. Bad news does not get better with time, so just be open, and you'll have a lot better success.
Join multiple military dating sites. If you've ever done any tactical planning or recon, you're familiar with the term redundancy. Redundancy is using multiple methods to surveil the same location. Why not use this in your dating life? By joining multiple dating sites for military personnel, you give yourself a much better chance of catching that beautiful man or woman you're looking for.
Additional Resources
---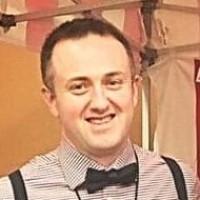 Written By: Jason Lee
Jason Lee is a data analyst with a passion for studying online dating, relationships, personal growth, healthcare, and finance. In 2008, Jason earned a Bachelors of Science from the University of Florida, where he studied business and finance and taught interpersonal communication.
His work has been featured in the likes of The USA Today, MSN, The Motley Fool, Net Health, and The Simple Dollar. As a business owner, relationship strategist, dating coach, and officer in the U.S. military, Jason enjoys sharing his unique knowledge base with the rest of the world.