Whether you yell Semper Fi, Hooah, or something else a DI engrained in you, two things are probably true — you love your country, and you're here looking for someone special to come home to. Or maybe you're someone who respects the heck out of what soldiers do, finds the uniform sexy, and wants to date someone serving their country.
Whichever camp you fall into, military dating apps provide a unique, technology-driven way for military singles and civilians to connect and find meaningful relationships.
Being with a soldier comes with a lot of great benefits — a man or woman of confidence, Tricare, and that sweet, sweet separation pay when the soldier is off handling business. And for soldiers, meeting someone who can properly hold down the home front while you're handling your business is a big win.
Because of all of this, dating apps for military personnel need to be different. Why? Because soldiers are a different breed. We march to the beat of a different drum, aren't scared to get up at zero dark thirty, and we know how to always put our best foot forward (left first, of course).
In this guide, we're going to start by breaking down a list of the best military dating apps. After that, we'll talk tips for military singles to have more success finding that special someone. Don't worry; none of this article is PowerPoint or requires you to hit the front leaning rest.
Best Military Dating Apps and Sites
1. eHarmony
Best Military App for Finding Marriage

If you're a soldier looking for love (or you're a civilian looking to date someone in the military), eHarmony should be at the top of your list!
People in the military don't always have time to mess around with singles that aren't serious about finding love. Whether you are up for a deployment rotation, getting PCS-ed to a new base, or are just busy climbing the military corporate ladder — you are busy. The best military dating apps understand this and can pair you up with singles who are serious about moving to the next level.
This is where eHarmony comes in. The dating app is known for more marriages. Every 14 minutes someone finds love on the site. To date, over 2 million people have found love through eHarmony. So, if you're looking for military dating apps that have a strong possibility of leading to marriage — check out eHarmony now. The link below will hook you up with a free trial account.
2. Elite Singles
Best for Officers and NCOs

People in the military march to the beat of a different drum. We like to do things the right way (sometimes), quickly, and in the smartest way possible. Because of that, we tend to match well with higher-performing individuals. If you're looking for a military dating app that caters to higher educated people, check out Elite Singles.
Over 85% of the people on the website have an above-average education. People like this match up well with military members making this certainly one of the best dating sites for military. Now, if you're looking for a stay-at-home significant other to watch the kids while you're on deployment who doesn't have career aspirations, this is not the app for you. But if you want a go-getter, potentially a high-income earner, and someone who can keep themselves busy while you're out in the field, that is where Elite Singles shines for military singles.
3. Zoosk
Best Military Dating App for the Most Options

Sometimes the military can be a numbers game, and the same can be said about dating. How does 35 million singles sound to you? That's 15 times the size of the entire US military (active duty, reserves, and National Guard combined)!. If we have your attention, then you may want to give Zoosk a try because that's their current membership count.
If you're looking for a military dating app that gives you the most options (regardless of what obscure post you're at), then consider giving Zoosk a try. Additionally, this app is good or serious dating or casual dating (you can select which you want right when you sign up). That being said, it lends itself a lot better to casual dating. So, if you're not ready to settle down just yet and maybe you want to focus on your military career (or are PCSing soon), Zoosk will be a good fit.
4. Christian Mingle
Best for Christian Soldiers
According to a recent study from the National Center for Biotechnical Information (NCBI), around 69% of servicemen and servicewomen list their faith as some denomination of Christianity. If you fall into that category and your faith is important in a mate, you may want to give Christian Mingle a try!
The dating app is filled with single women and men who are Christian, and who may also be more open to dating someone in the military if they feel it's what God has planned for them. Full transparency, Christian Mingle is not going to be a good option if you aren't serious about your faith or it's just something you put on your dog tags for fun. The app is truly a community of Christian singles looking for someone to marry.
5. Military Cupid
Best for Only Military Singles

When it comes to military dating apps, it's hard to ignore any option that is 100% dedicated to military singles. Military Cupid, a part of the Cupid Network, is a great place for military members to find love or for those that want to date someone in the military.
The site brags that it's bringing over 1 million military and civilians together, which is a pretty solid number, especially when you start to think how small the military community really is. So, whether you're Army, Navy, Marine, Air Force, Coast Guard, National Guard, Reserves or yes, the Space Force — Military Cupid may be the best of the military dating sites for you.
---
Table of Contents:
---
Why Are These the Best Military Dating Apps Available?
High Numbers of Military Singles – In order to earn a spot on our list of the best military dating apps, one of the most important components is, well—people in the military! Specifically, we're looking for high numbers of singles from all branches, especially in areas around military bases. While some of the mainstream apps will have singles in other lines of work, there's still easy ways to search and find exactly what you're looking for.
Civilian Options As Well – All of these apps have lots of civilians who are interested in military singles but are not in the service themselves. Why? Well, if you're in the military, maybe you want to date someone who is in a different line of work. Sometimes it's nice to have a break from the 24-7 hustle and bustle of Uncle Sam.
Singles Open to Long Distance – Unfortunately, the military has a way of shuffling people around where long distance may be a reality for at least a little while. For this reason, we always recommend dating apps that have singles who are open to this. While we can't speak for everyone on an app (meaning not everyone will be open to it), we can get a general idea of how people feel towards the topic. Generally, the more focused on serious relationships the military dating app is, the better it fits this mold.
High-Tech Matching Algorithms – While military computer systems may feel archaic at times (we're looking at you DTS), online dating apps and sites shouldn't. All of the sites we've recommended are using the best technology in the industry to help match you with the perfect battle buddy. If dating feels like a trip to 30th AG, we're not cool with it.
Mobile Dating Apps – In the military, you get a lot of downtime, and your phone can be your best friend. All of these soldier dating apps have mobile capabilities. That means that no matter where you are, you can search for singles, send flirts, respond to messages, and, hopefully, find that special someone. Just make sure First Sergeant isn't around or you're not supposed to be doing something else.
Are These Military Dating Apps Good for Civilians?
One of the more popular questions we get a lot is whether or not these military dating apps are good for civilians or not. Here's the BLUF (bottom line up front)—absolutely! Remember, a lot of military singles don't want to date other people in the military. Not only might it be against the regs, but it may just not be what they're looking for.
Because of this, it's imperative that military dating apps cater to both servicemen and women and civilians. What does that mean in practice? Here are a few truths you can expect.
These apps don't use all the crazy acronyms and abbreviations that you hear from military folks all the time.
You aren't required to have a security clearance to access these sites.
Civilians are encourage to join!
A Few Tips for Civilians Using Military Dating Apps
If you are here looking for military dating apps for civilians, awesome! We wanted to share a few tips to help you get the most out of the experience.
Soldiers work long hours and are often gone for weeks or months at a time without access to their phones or computers. If it takes them a little while longer to respond to you, be okay with that.
If you do get into a relationship, though, these are things they should be able to communicate ahead of time (especially when they're going to be gone for an extended period of time).
Your soldier might not be able to tell you everything about what they do publicly on their dating profile. Be okay with this.
Not every soldier is Rambo or Jack Bauer. One of the main reasons the US military is so effective is its ability to support the logistics of the combat operations. That means that the majority of soldiers aren't running around with guns a blastin' every day. Be ready for this, and maybe approach conversations already with an understanding of this.
Niche Military Dating Apps
You've probably seen that the bulk of our list of military dating apps contains mainstream/traditional options that are not 100% military focused. This is intentional because these apps will give soldiers and those looking for soldiers a much better experience. Here are some of the issues we have with most (not all) niche military dating apps:
The number of singles is often obnoxiously low.
You attract people who don't want a real relationship but just "want to date a soldier."
These sites may be at a higher risk of attracting foreign operatives looking to gather intel. Seriously, we're not kidding.
That all being said, if you are a civilian who 100% only wants to date a soldier and you don't live anywhere near a military base or installation, then you should probably give a niche site a try. And for those curious, here are some of the 100% military dating apps out there. Again, we definitely don't recommend all of these, but for the sake of completeness wanted to share them.

Online Dating App Tips for Military Singles
Since we shared a few tips for civilians using military dating apps, we wanted to do the same for those in uniform. Here are a few ways to keep yourself out of trouble and get success.
Don't date someone you're not supposed to. Leave it to us to spoil the party, but it needs to be said. If you see someone from your unit or in your chain of command that you shouldn't be dating, avoid the Article-15 and swipe left. There are plenty of fish in the military singles sea. And even though you probably are legally okay dating someone in your unit, just don't.
Don't be too boot. If you aren't familiar with the term boot, it means more than what you're wearing on your feet. A boot is someone who is overly showy about their military service. While it's great to be proud of what you have accomplished, make sure to show a little moderation in your dating profile. Maybe don't make every picture of you in uniform and showcase that there is more to you than just your military service.
Be open about your military service. People in the military have to work long hours, move a lot, and are constantly getting tasked to do things all over the world. Make sure you are open about this with anyone you date, especially if they are new to dating someone in the military. Bad news does not get better with time, so just be open, and you'll have a lot better success.
Join multiple military dating sites. If you've ever done any tactical planning or recon, you're familiar with the term redundancy. Redundancy is using multiple methods to surveil the same location. Why not use this in your dating life? By joining multiple dating sites for military personnel, you give yourself a much better chance of catching that beautiful man or woman you're looking for.
OPSEC. Be careful about what you put on your profile and what you say to other people. If it's something about troop movements, unit plans, tactics, or anything else like that, it's not meant to be shared. This is especially true if it's someone you're just meeting. For example, "Hey I won't be able to respond to messages for the next couple weeks because our unit is going to NTC," is NOT something you want to be saying. It may seem harmless and you may think everyone already know, but it's still not wise.
Military Dating App FAQ
Is there a military dating app specifically for soldiers?
Yes, there are several dating apps specifically for military singles. However, many of these apps are quite small and don't do a great job of attracting singles outside of the ranks.
Do I have to have a security clearance to use a military dating app?
No, you do not have to have a security clearance to use a military dating app.
How much do military dating apps cost?
The cost of the military dating apps listed in this guide range from about $10 per month to about $60 per month.
How can I meet a military man?
Your options for meeting a military man include military dating apps or moving to an area close to a military base or instillation. If you choose the latter option, you'll want to start frequenting places where soldiers from that base frequent for fun and entertainment. Unfortunately, a lot of times those places are on base where you won't have access to.
---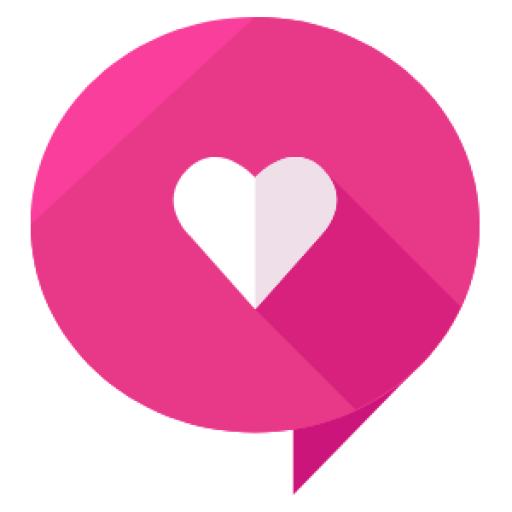 Written By: Healthy Framework Team
The Healthy Framework team has a combined 50+ years of experience in the online dating industry. Collectively, the team has reviewed over 300 dating apps and is known as one of the leaders in the relationship advice and information space. The team's work has been featured on Zoosk, Tinder, The Economist, People Magazine, Parade, Women's Health, Her Campus, Fox, and more.