As men, our natural tendencies to take charge and follow our instincts are helpful in a lot of areas of life but can make things hard when it comes to things like trying to meet quality women. Thankfully, there are dating apps for men specifically designed with features and processes to help you find exactly what you're looking for.
This begs the next question—how do you know which options are the best dating apps for men that actually work? How do you know which dating apps are going to help you connect with beautiful women who are smart, accomplished, driven, and who won't stand in front of the TV on Sunday when you're watching football?
That's what we're here for.
If you're ready to get in the digital dating game, let's take a look at the best dating apps for men you can join right now (and why they are worth your time and money).
Top 6 Dating Apps for Men in 2023
1. eHarmony

While some stereotypes might disagree, men like relationships. There's something comforting about having that special someone to go home to that understands everything about us. The best dating app for men to find that special someone and to find a relationship is eHarmony. The app has nearly an even split of men and women (51% men to 49% women), which makes for a lot of great opportunities to meet that special lady.
Additionally, eHarmony's dating app follows a structured approach to help men find love. This is a big deal. As men, we have a tendency to be impulsive and jump at the first pretty thing that bats an eye at us. eHarmony helps us to pump the brakes and look at the whole picture. This means less wasted time, better relationships, and higher quality women.
Of course, this does mean you'll have to be willing to trust the process and break from your natural instincts, which may be something some men aren't fans of. But we'd encourage you to lean on eHarmony's track record and the fact that what you've been doing so far in life hasn't worked.
eHarmony is easily atop our list of the best dating apps for men.
2. Higher Bond

Are you a man who is looking for a Christian women who shares the same beliefs as you? If you are, Higher Bond just may be the new dating app you're looking for. The site boasts an intimate focus on faith, a quality over quantity approach, and "real Christian dating."
One of the biggest pros about the site is that the app is brand new and just launched in 2022. This means a fresh take on dating, new singles, and a new approach to a system that might not be working for you. That said, the biggest pro is probably also the biggest con of the app as the number of members of the site is still quite small because it's just so new. The good news, though, is that you're only looking for one special someone, so that may not matter if she's there waiting for you.
If you're looking for more than surface-level dating that's built around your faith as the cornerstone, check out Higher Bond now.
3. Elite Singles
Some men love women who are educated, have things going for them, and can carrying on a great conversation. If that's what you're looking for, Elite Singles might be the top dating app for you. This dating app specializes in attracting women who hold an above-average education. In fact, over 85% of the single women on Elite Singles hold an above-average education or certification.
In other words, these are the smart ones you want to take home to mom.
Now, if you're a much younger guy (early 20's), Elite Singles might not be the best fit, as over 90% of the members are over the age of 30. But if you're a late-20s man, in your 30's, 40s, or 50s—this could be the right dating app for you.
4. Zoosk
As men, we like options. Whether it's options for food, sports to watch, or women to date—it's a universal truth across the board. So, it would make sense that one of the best dating apps for men is a site with over 30 million members. Yes, that's not a typo—we said thirty million, not three.
If you're looking for an online dating app that's going to give you the highest number of options to look through, match with, and message with, you can't really go wrong with Zoosk. Additionally, the site boasts over 3 million messages sent on average daily, you know a large chunk of that userbase is active and looking to get to know someone.
Those pros are plenty to get you to at least give it a chance, but what about the cons? While we haven't experienced this ourselves, we have heard some users complain about issues with the search feature returning results wider than their parameters. Certainly annoying if true, but also sounds like it could just be a one-off glitch that should be low impact on your experience. As for our thoughts, we would like to see some more account verification options, but we imagine with so many members, that's an expensive challenge.
All in all, if you're like most men who want to see as many options as possible to truly find someone who is your type, you'll like Zoosk.
5. The League

Most men want to date a women who is attractive. In fact, research shows that most men go after women who are 26% more attractive than they are—says actual science. In light of this intriguing fact, we wanted to include a dating app for men that seems to be overflowing with beautiful women.
The League dating app is highly selective about the users it lets it, mainly based on things like accomplishments, influence, education, and success. However, after spending some time on the app and looking around, it doesn't seem like an accident that almost everyone on there is good looking. We'd venture to guess that good looking people may have a bit of a preference getting "drafted" onto the app.
As you can guess, this has caused a lot of controversy. We're going to leave that one alone today, but the point stands true—The League dating app is filled with attractive women. If that's what you're looking for and you think you can get accepted (we speculate about 20% of people get in), then hop on the waiting list! Yes, we said waiting list.
6. Seeking Arrangement
Not all men are looking for the girl to take home to mom. Some guys are just looking to have a little fun and enjoy the company of a beautiful girl. If that sounds like you, then Seeking Arrangement might be the dating app for you.
Let's talk numbers. 4 to 1 girl to guy ratio? Check. Over 10 million members? Check. 139 countries using SA? Check.
Now, while all of that sounds amazing, we need to make sure we really break down what you can expect at Seeking. This is not traditional dating. It's what the site refers to as "elite dating." It's where affluent men go to meet beautiful women who want to enjoy an elevated lifestyle in return for their company. So, if you're not okay with women who want the finer things in life, don't go here. But if you prefer hanging out with the best looking women and letting them enjoy some of the spoils of your successes, then it's a perfect match.
If you're looking to kick it up a notch, this is the best dating app for men looking for some mature fun.
---
Reasons These Are the Best Dating Apps for Men
Why these options? Great question. Here are five reasons these are actually the best dating apps for men and not just mediocre sites that will waste your time.
1. Good Ratio of Men to Women
Depending on your sexuality, you may be interested in dating apps that have a good ratio of men to women. What's a good ratio? For us, it's any app that has close to a 50/50 split or a slight bend in favor of more women than men. If it's an app overloaded with women, there may be an issue with their marketing that would affect the quality of the singles. And if it's an app with a lot of men, unless that's your preference, it's going to be too competitive of a dating experience.
2. Supports High-Quality Profile Pictures
Most men are highly visual creatures. While we do care about more than just looks (at least we should), looks do matter to us. For that reason, the best men's dating apps are ones where people can upload a lot of high-quality photos. This is great for finding people we're attracted to, as well as showing off if we've been putting in the time at the gym or in the style department.
3. Easy To Use App Interfaces
Since many men live busy lives, we don't have time to waste with apps that are hard to use. The best options are ones that don't require a computer science degree to understand, load quickly, and aren't riddled with bugs that detract from the quality of the experience.
4. Serves Multiple Wants
Some men are looking for serious relationships, while some men are looking for casual dating. Neither of these are bad goals! But, in order for a dating app to truly serve the needs of men, they need to have options for both. What you'll find on our list are sites that either serve both or specialize in one or the other. If you are unsure of what you want, choose a site like Zoosk that serves both. If you are sure you want serious, choose something like eHarmony or Elite Singles.
5. A Fun Atmosphere
No man gets into online dating looking for games, drama, or flaky women. Why? Well, because we're not crazy, and those things aren't any fun. The best apps for men's dating are the ones that are fun, drama-free, and filled with quality singles who add to the excitement of the experience.
Comparing the Best Dating Apps for Guys
Are you a numbers guy? Looking for some specific app characteristics? We totally get that. Often, it can be hard to compare and contrast dating apps for men across similar features without doing a ton of research.
Well, while that remains true, we've gone ahead and done all the research for you. Below, you'll find aggregated data on these dating apps for guys. And just so you know, all of the information comes directly from the source. Unfortunately, a lot of blogs and rankings sites just make up data to fill in the blank. If that data is out there, we put it here. If it's not, we let you know.
| Site | Founded | Size | Memb. Type | Starting Price | iOS App? | Android App? |
| --- | --- | --- | --- | --- | --- | --- |
| eHarmony | 2000 | 29 million | Subscription | $35.90 | Yes | Yes |
| Elite Singles | 2009 | Not Public | Subscription | $44.95 | Yes | Yes |
| Higher Bond | 2022 | Not Public | Subscription | Currently Free | No | No |
| Zoosk | 2007 | 40 million | Subscription | $12.49 | Yes | Yes |
| The League | 2014 | Not Public | Subscription | $67.00 | Yes | Yes |
| Seeking Arrangement | 2006 | 10 million | Subscription | $90.00 | No | Yes |
Helpful Tips for Men Using Dating Apps
These dating apps for men are great at what they do. However, they're not magicians. You're still going to have to do your best to see the results. Think about it like an expensive set of golf clubs. They're ready to help take your game to the next level, but you still have to get out on the course and practice.
Here are several tips to help you get the most out of your digital dating experience.
Look at More than Just the Pictures
Men are more visual creatures. If you disagree, take that up with science (we linked a study earlier). But because of that, the first place that almost all of us look when using dating apps is the pictures. Is that bad? Not at all. However, if that is ALL you look at, then there's a problem. Take the time to read more about the women you're interested in. This will not only help you in conversation, but it's the right road map to healthier relationships.
Tip: This is why many of the dating apps we selected are heavier on the profile side of things and not just photo driven.
Don't Send Cookie Cutter Messages
There's a bad stigma that men don't really care about dating as much as women. While we don't think this is true for most of us, it's still something we have to deal with. When you send your first online dating messages, put some thought into it. You don't have to send a novel, but something more than "hey" or "sup mama" goes a long way. If you need help, the link in this section is an awesome guide to get you started.
Tip: One of the dating apps we suggested for men, Higher Bond, actually uses templated first messages to help you start more conversations.
Showcase Your Substance
The best dating apps for men can only do so much to help you find a date. They can push you in the right direction, introduce you to some great women, but it's up to you to drive over the goal line. The best way to do this is to showcase your substance. In your profile, your dating site screen name, and your messages, show that you're not just a guy out looking to hook up. You don't need to be overly showy, but make it a point to put the right foot forward.
Tip: Again, apps can only do so much. You have to do your part to see results.
Be Patient
As men, we like to get what we want, when we want it. The problem? That sort of impatience when it comes to dating is not helpful. The best dating apps for men can only do so much. They're not magic potions that will automatically find you all the beautiful women on day one. Be patient. It might take a few weeks or even a few months to find what you're looking for! Yes, in some situations you may find Ms. Right super fast and in some rare situations it could take a really long time. But if you approach dating online as a man with the right mindset and the right expectations, it will be a much better experience.
Tip: One thing we considered with these apps was the pricing of premium features. If they're too expensive, they're no good because you need to time to see real results.
Dating Apps for Men FAQ
Are dating apps for men expensive?
Most dating apps are relatively inexpensive, especially when you compare them to the cost of trolling for women at the bar every weekend. A better question to ask is, what is finding that special someone worth to you? If you genuinely answer that question, you'll quickly put any cost concerns to rest.
That being said, prices vary widely based on what you're getting. For example, the price of an eHarmony membership is higher than some other dating apps, but most reviewers agree it's worth every penny. Other apps are less expensive, but you will lose out on some benefits.
How long does it take to sign up for these dating apps?
As many men live busy lives, there are concerns about how long it takes to get signed up for these dating apps. In general, it only takes a few minutes to create your account. However, you are going to want to dedicate some time to writing the perfect dating profile if you want to have some success. Incomplete or "lazy" profiles are a huge turnoff to women and signal that you might be lazy or not committed to the process.
Do dating apps really work for guys?
Absolutely. If dating apps didn't work for guys, then they ALSO wouldn't work for women. And since the dating industry is a flourishing multi-billion dollar industry, it's safe to say that dating apps work for guys. How well it works for you is contingent on whether you choose the right site, message the right women, and do your part to have success.
Are dating apps harder for guys?
Yes and no. If we're being honest, online dating can be more challenging for men in certain ways, while it's tougher for females in other ways. For men, you're fighting a numbers game. Women sometimes get hundreds of messages, and it can be tougher (not impossible) to stand out. On the flip side, women can have a hard time dating online because they get overloaded and bombarded with too many messages. Ultimately, though, if you put good boundaries in place and have a great strategy, online dating can be fruitful for men and women.
---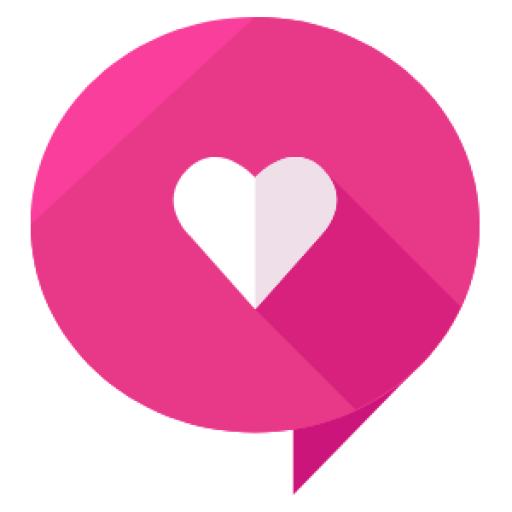 Written By: Healthy Framework Team
The Healthy Framework team has a combined 50+ years of experience in the online dating industry. Collectively, the team has reviewed over 300 dating apps and is known as one of the leaders in the relationship advice and information space. The team's work has been featured on Zoosk, Tinder, The Economist, People Magazine, Parade, Women's Health, Her Campus, Fox, and more.