Tinder is one of those casual dating apps that users either love or hate (and sometimes they go back and forth between love and hate regularly). While we personally haven't always been too keen on Tinder ourselves, 75 million monthly active users would say differently. But the fact that you're here with us today means that you've probably given Tinder a try and it just wasn't what you were looking for.
In this guide, we'll look at some of the reasons people choose to look for Tinder alternatives and then we'll share some of the best options that meet those particular shortcomings.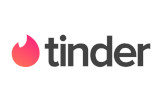 The Most Common Reasons People Leave Tinder
Before we show you the best Tinder alternatives, we want to share a few of the reasons people tend to leave the app. We feel this is important to share as it leads into helping you better understand why we chose the options we did.
It's too much about hookups. – Some people start using Tinder thinking it's a great dating app for relationships. Unfortunately, they quickly see that it's really more about casual dating and hookups than anything else.
It weighs on their mental health. – There are quite a few publications that have released data that Tinder and other swipe-style dating apps may have a negative effect on your overall mental health. Whether you read this data or experienced it yourself, that is a possible reason to seek out Tinder alternatives.
They've exhausted their matches. – Some people like Tinder and how it works. But if you live in a small town, you may have already gone through everyone in your area and are looking for a fresh group of singles to swipe.
They're tired of swiping. – While swiping is all the rage these days with online dating, it can wear on you in a lot of ways (reference the article we linked to above). Some people would prefer to cut down on the swiping and include a way to date online a little more organically.
It's too expensive. – While Tinder does give you some free usability, you do have to pay if you want to get more use out of the app. And while the Tinder subscription costs are reasonable, the app is centered around a la carte purchasing, which can really start to add up.
If we're preaching to the choir, then lets get started with some apps like Tinder you can try.
Zoosk – Best Tinder Alternative


Zoosk is a dating app that's going to cater mainly to the people who want to swipe less and might have different or changing relationship goals. With over 35 million members, Zoosk is smaller than Tinder, but 35 million is certainly plenty of people to keep all of us busy for a long time.
If you still want swiping, Zoosk has a feature known as Carousel that works the same as Tinder, except without all the a la carte bells and whistle addons. It's a simplified version, but follows the same idea. However, the big difference is that if you see someone you like, you can message them right away without the need for a mutual match!
Also, if you don't feel like swiping, you can search for matches and view profiles like online dating was "in the old days." Lastly, Zoosk gives you the ability to choose between six different relationship goals, so it works for hookups and casual (like Tinder), but also can work for more serious types of relationships.
The League – Tinder Alternative for Higher Quality Matches

If you would prefer to have a few super high quality matches instead of thousands of mediocre matches to comb through, you might like The League dating app. Instead of a never-ending list of singles to swipe on, The League hits you with a curated batch of five matches every day around happy hour time (early evening, but they call it happy hour). You can swipe left or right on these matches, and if there is a mutual match, you can send a message—just like on Tinder.
The major difference, though, is that Tinder lets anyone in. The League requires you to get vetted and voted in after waiting on a wait list. It's a fairly intensive process to get accepted, but it's the reason the quality of singles is so high.
Consider The League to be like Tinder in the swiping aspect, but a way heavier emphasis on quality over quantity.
Bumble – Best App Like Tinder for More Wholesome Dating

Bumble is a dating app like Tinder that actually operates pretty similarly to Tinder. If you're someone who liked Tinder but exhausted all your matches, this might be the right alternative. Additionally, if you're looking for a little more serious than the random hookup culture of Tinder (but maybe not super serious), Bumble could be a good fit.
Like Tinder, you're given a list of prospective matches to swipe through looking for mutual matches. When a match happens, a conversation opens. The big difference between Bumble and Tinder, though, is that only women can send the first message. Men, you lose your ability to take the lead in the conversation.
Overall, though, Bumble pretty closely resembles Tinder in functionality (minus the messaging difference) making it a nice Tinder alternative.
Chispa – Best App Like Tinder From the Same Company
Out of all the apps on this list, Chispa and Upward (the next one on the list) are going to be the most like Tinder. Why? Well, they're created by the same company that owns Tinder (Match Group), which means they're most likely built on the exact same technology. In fact, from our testing, it looks like these two apps are basically identical to Tinder, except geared more towards particular niches.
If you're looking for an app like Tinder that functions the same as Tinder and you're Latino, you'll probably like Chispa. Expect a nearly identical experience, just with people who fall into this particular demographic. Not much else we can compare and contrast as both apps are basically carbon copies. Like Tinder, Chispa is available through Google Play (for Android) and on the App Store (for iOS).
Upward – Christian Alternative to Tinder
Like we just said, Upward is not just an app like Tinder, it's basically Tinder but for Christians. Personally, we have a lot of issues with Upward and think there are far better Christian dating app options out there. But if you're someone who likes the swipe-aspect of Tinder and you don't need much of a faith aspect to your dating process but you still want to date Christians (sorry, that was a mouthful), then you may like Upward.
If you want to learn more about why we have a few issues with the app, check out the Upward dating app review we posted recently. We're not trying to rain on the parade of a popular app that is a lot like Tinder; we just want to make sure you're getting what you're expecting.
---
---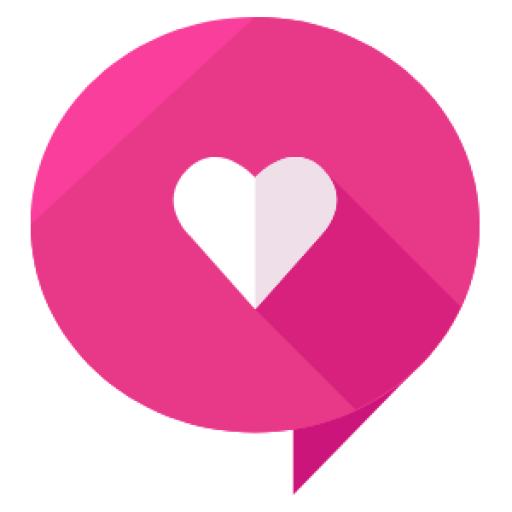 Written By: Healthy Framework Team
The Healthy Framework team has a combined 50+ years of experience in the online dating industry. Collectively, the team has reviewed over 300 dating apps and is known as one of the leaders in the relationship advice and information space. The team's work has been featured on Zoosk, Tinder, The Economist, People Magazine, Parade, Women's Health, Her Campus, Fox, and more.