Ladies looking for other smart, attractive, and sexy ladies, you've come to the right spot! Finding love "in the real world" can be challenging. It's hard to know who is straight, who is LGBTQIAi+ friendly, and who is actually single. Certainly there have to be plenty of other high-quality lesbian singles out there somewhere, right?
Yes! There are; you just have to know where to look. And today more than ever, lesbian singles are turning to online dating to find that special someone. No matter if you're looking for a serious relationship, casual dating, or no-commitment fun, the best lesbian dating apps are here to help.
But how do you know which lesbian dating sites are awesome and which are…well…hot garbage? That's where we come in. Below, our team breaks down a list of the best dating apps for lesbians, shares tips for getting the most out of online dating, and gives you all the resources you need to find that special lady you're looking for.
5 Best Lesbian Dating Apps – Rankings and Comparison
| Rank | Site | Free Trial | | Monthly Visitors | % U.S. Traffic | # of U.S. Visitors (Monthly) |
| --- | --- | --- | --- | --- | --- | --- |
| #1 | eHarmony | Free Trial | | 700,000 | 92% | 644,000 |
| #2 | Zoosk | Free Trial | | 2,700,000 | 81% | 2,187,000 |
| #3 | Elite Singles | Free Trial | | 350,000 | 94% | 329,000 |
| #4 | BiCupid | Free Trial | | 21,000 | 86% | 18,060 |
| #5 | Pink Cupid | Free Trial | | 53,000 | 41% | 21,730 |
---
1. eHarmony – Best Lesbian Dating App for Marriages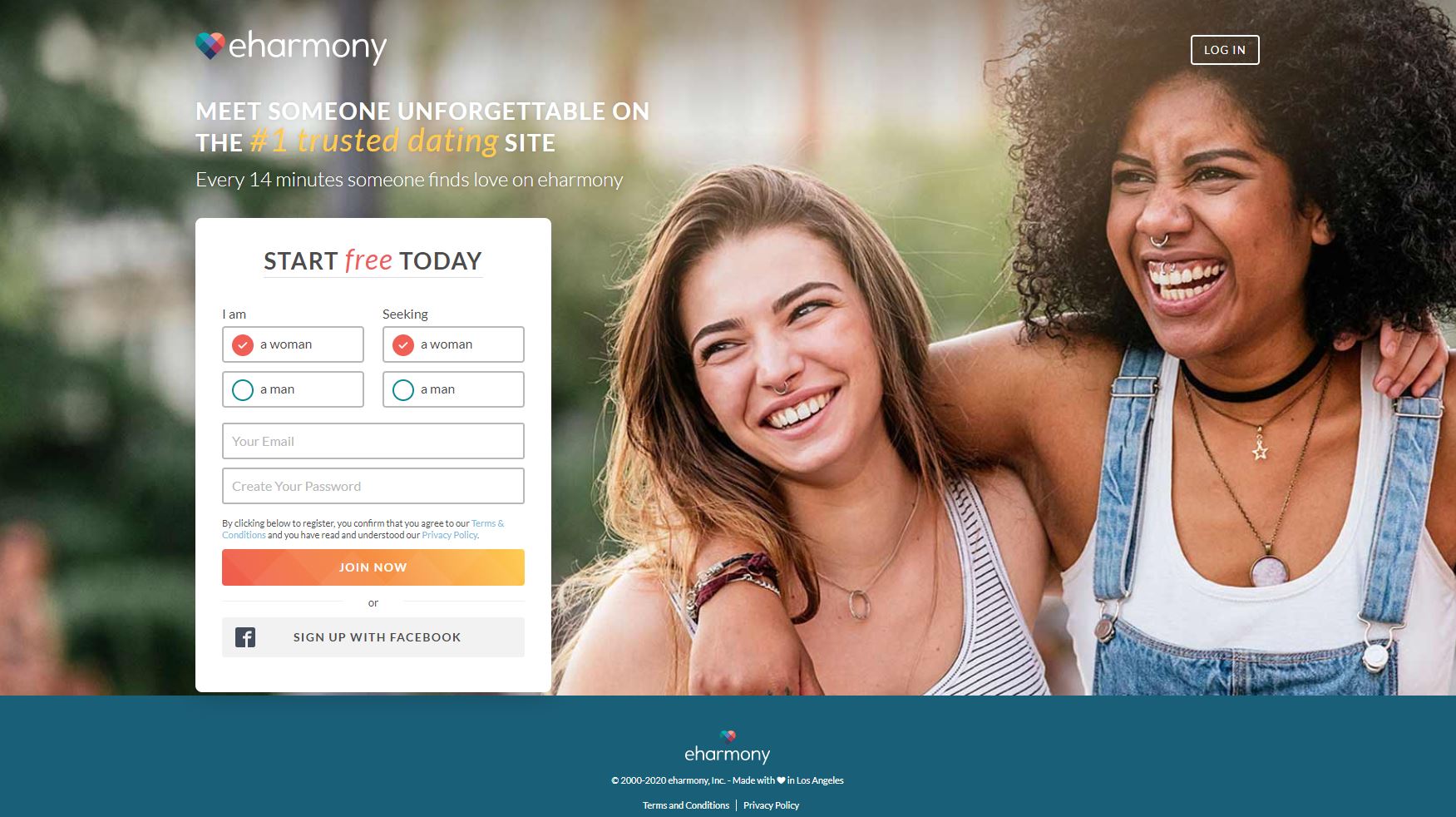 It's interesting to us that a lot of people don't realize you can use mainstream dating sites to find lesbian love. In fact, the gay and lesbian community on eHarmony is massive! And thanks to the advanced technology the site uses, you'll only get shown ladies that fit your unique wants and needs.
eHarmony is one of the more expensive dating apps for lesbian singles, but it's worth every penny. If you're looking for something a little more serious, this is the app for you. If all you want is some casual fun and hookups, you may want to try one of the other options on this list.
Key Takeaways:
Over 2 million people have found love on eHarmony (stats for straight and lesbian relationships)
Advanced matching functions to pair you with the right women (sort by gender, sexual preferences, and intentions)
2.3 million messages sent weekly (extremely active and engaged community)
The Final Verdict
eHarmony may be a little more expensive but the quality of the site, the caliber of singles, and the results make it worth every penny. If you're ready for something a little more serious, eHarmony is the lesbian dating site you're looking for.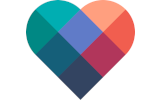 ---
2. Zoosk – Best Lesbian Dating App for Casual and Serious Relationships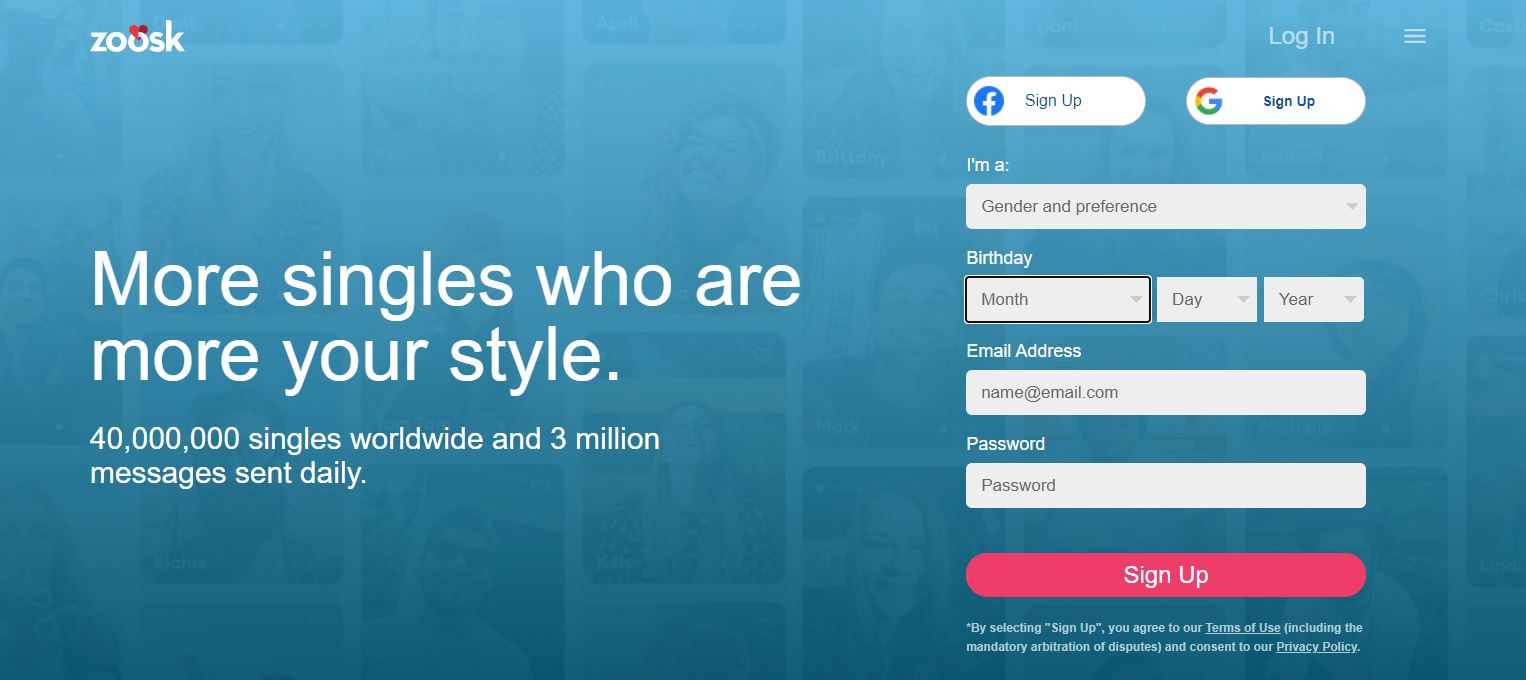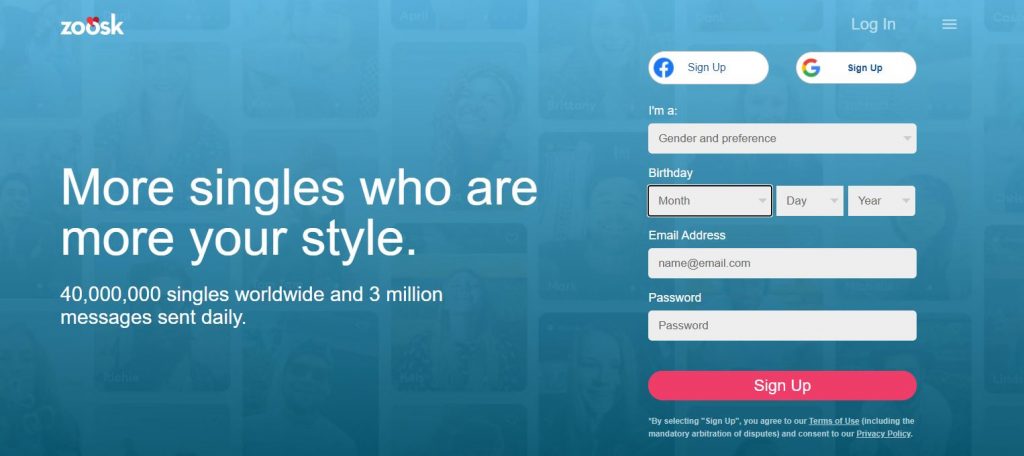 Our 2nd favorite lesbian dating app is Zoosk. And, again, this is one that falls into the mainstream camp. But with the more mainstream approach means more singles, more options, and better odds of finding that special woman. In fact, there are over 40 million accounts on Zoosk!
Now, not all of these accounts are held by lesbian singles and most likely not all of them are currently active. But if even a fraction of them are, then you've got a recipe for an awesome online lesbian dating experience. And with over 3 million messages sent on average every day—that activity is there.
It's a must try for lesbian singles looking for serious or casual dating.
Key Takeaways:
3 million+ messages sent daily on average
40 million+ membership accounts filled with lesbian singles
One of the most affordable premium memberships
The Final Verdict
If you're not entirely sure whether you want to date casually or jump right into something committed, Zoosk is the perfect lesbian dating app middle ground. And, it's hard to ignore just how affordable it is!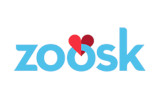 ---
3. Elite Singles – Best Lesbian Dating App for Educated Women
Looking for super smart lesbian singles? Well, if you are, you're going to love the platform over at Elite Singles. This dating app for lesbians is another mainstream suggestion but still has a massive lesbian singles community. After you complete your profile and take the personality test, you'll be able to set a ton of settings to get linked with the ladies you're looking for.
Key Takeaways:
Over 85% of members have an above-average level of education
1,000+ singles find love here every month
381,000 new members added monthly
The Final Verdict
Elite Singles is an incredible app option for lesbian singles looking for the brightest and the smartest out there. Add in how easy the site is to use and you've got a winning combination.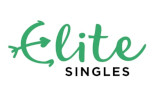 ---
4. BiCupid – Best for Bisexual Dating
For people that love everyone (men and women), you may be looking for a bisexual dating site. BiCupid is a top option that caters to bi and lesbian singles under one roof. Additionally, the site has a lot of options for trans singles and couples looking to spice things up. Memberships start as low as $15.95 monthly and come with a ton of helpful features. Yes, you can find a serious lesbian relationship on BiCupid, but you can also find casual fun as well.
Key Takeaways:
Tons of unique features for more ways to match
#1 ranked and largest bisexual dating app
Over 2 million + members
The Final Verdict
BiCupid is great for bisexual daters and couples, but it's also one of the best dating apps for lesbian singles. If you're looking for casual fun or something serious, you can get everything under one roof for an affordable price.
---
5. Pink Cupid – Best Lesbian-Only Dating App
Key Takeaways
Started in 2006 with the Cupid Network
Thousands of lesbian singles to meet
Memberships start as low as $8.33 a month
When you're looking to find a special lady for casual dating or a serious relationship, you really can't go wrong with Pink Cupid. Not only has this site been around for almost a decade and a half, but it's part of the super reputable Cupid Network of niche dating sites. Memberships are incredibly affordable starting at just over $8 a month for a basic account and $10 a month for all the bells and whistles.
The Final Verdict
Pink Cupid is our top choice for the best dating app for lesbians. It's incredibly affordable, has a ton of singles to choose from, and is 100% dedicated to lesbian singles only. No boys allowed!
---
Reasons We Like These Lesbian Dating Apps
Quality lesbian singles in your area – If you can't find anyone in your immediate area, the convenience of online dating goes right out the window. Each of these lesbian dating apps is chalk full of quality singles from all around the country and the world. Four of the five dating apps recommending in this guide have over 80% traffic from the United States. The one exception is Pink Cupid with a much more international offering.
An accepting and inviting community – If you've noticed, some of the lesbian dating apps we've recommended aren't 100% dedicated to the lesbian of LGBTQIA+ community. While there's absolutely nothing wrong with that (gives you access to more singles), we do have to look a little deeper to make sure the community is accepting and inviting to people of the community. Thankfully, all of the lesbian dating apps we've recommended that are more mainstream have passed our tests for safety, security, and inclusiveness.
Mobile, mobile, mobile! – Okay, if you can't tell, this one is so important to us that we felt like typing it three times. You have got to be able to date on the go if you want to fully enjoy our online dating experience. This doesn't necessarily mean a dedicated mobile app (one you have to download for iOS, Android, or Google), but it does mean mobile-responsive websites that work through a browser on your computer, phone, and tablet.
Tips for Choosing the Right Lesbian Dating App
Know What You're Looking For
Try Out Multiple Dating Apps for Lesbians
Take Your Time
Learn to Use the Features
Know What You're Looking For
Are you only looking for women or are you looking for men and women? Are you looking for a serious relationship, marriage, or just some casual fun? There are no right or wrong answers to these questions.
That being said, knowing where you stand on these questions can help you get way more out of a dating app for lesbians. You won't have much luck finding what you're looking for if you don't know what that is.
If you're looking for something serious, try eHarmony first.
If you're looking for something casual, try Pink Cupid or BiCupid.
If you don't want to deal with any mean, stick to Pink Cupid or BiCupid.
If you're looking for men and women (or are okay using the filters to get rid of the men), give eHarmony or Elite Singles a try.
Try Out Multiple Dating Apps for Lesbians
There is nothing that says you can't try out multiple lesbian dating apps. When you go out looking to meet people, do you always go to just one bar? Absolutely not! You poke your head in the door, maybe have a drink, and then decide if you want to stay.
You can do the exact same thing when dating online. We linked some awesome free trial accounts at the top and bottom of this page so you could "poke your head in" to see if it's something to your liking.
Take Your Time
You're not trying to buy a new skirt or a new pair of shorts. You're trying to find someone special to share your time with. Be okay with the fact that might take a little while. Sure, you might get luck and find that beautiful girl on day one (which happens and is awesome), but it might take a few weeks or months. As long as you approach dating apps for lesbians with the right mindset, you'll have a lot of success and a great time.
Learn to Use the Features
The reason you pay a dating app for a membership is to gain access to the features. The features are what help you improve your experience and find the person you're looking for. Take the time to see what each lesbian dating app is capable of doing. Things to look at include matching programs, search functions, filters, flirting options, messaging options, and additional ways to draw attention to your profile.
---
FAQ
What is the best dating app for lesbians?
The best dating app for lesbians depends on what you are looking for. If you're looking for an app with only women, you may want to try Pink Cupid or BiCupid. If you're okay filtering the men out (which is easy), eHarmony or Elite singles might be the best options.
Will every lesbian dating app work on my phone?
Most of the top dating apps for lesbians work on all major phone and device operation systems, including Google, Apple (iOS), and Android.
Can I cancel my dating app subscription if I don't like it or I meet someone?
Absolutely! While the exact process for that is different with most apps, you should have no problems cancelling your account or pausing your paid membership. If that's something you think you might be doing, take a minute to read the terms and conditions before signing up.
Do dating apps for lesbians really work?
Yes! There's a reason that dating apps have been around for over two decades now. Technology helps people meet who might have never crossed paths in real life. While no one can guarantee success, these lesbian dating apps will greatly increase your odds and opportunities to meet someone special.