Whether you're looking for someone to meet that lives across the globe or you're looking for someone from an ethnically diverse background that lives in the same area as you, dating apps for international singles can help! These online dating companies can help you find that special someone for casual dating, a serious relationship, or even marriage.
In this guide, we're going to get you every resource you need to get started with the best international dating sites today. We'll talk the top options, what makes them the best, tips to get started, and we'll get you set up with some awesome free trials to check things out!
We're even going to look at the 90 day fiancé dating sites that TV has made so popular over the past few years!
The Best International Dating Sites
Comparing the Top International Dating Sites
| Site | Monthly Visitors | % U.S. Traffic | 2nd Largest | 3rd Largest |
| --- | --- | --- | --- | --- |
| Elite Singles | 350,000 | 94% | 725,000 - U.K. | 334,000 - Canada |
| Zoosk | 2,700,000 | 81% | 5% - Australia | 4% - Canada |
| eHarmony | 700,000 | 92% | 141,000 - U.K. | 90,000 - Australia |
| International Cupid | 635,000 | 26% | 8% - Canada | 6% - U.K. |
| AsianDating | 550,000 | 38% | 9% - France | 5% - Austria |
Best Dating Apps by Country
If you're not based in the U.S. or you're looking for someone of a specific demographic, there may be a perfect site for what you're looking for! Below, we've included links to the best international dating apps by location or demographic.
#1 Ranked International Dating App – Elite Singles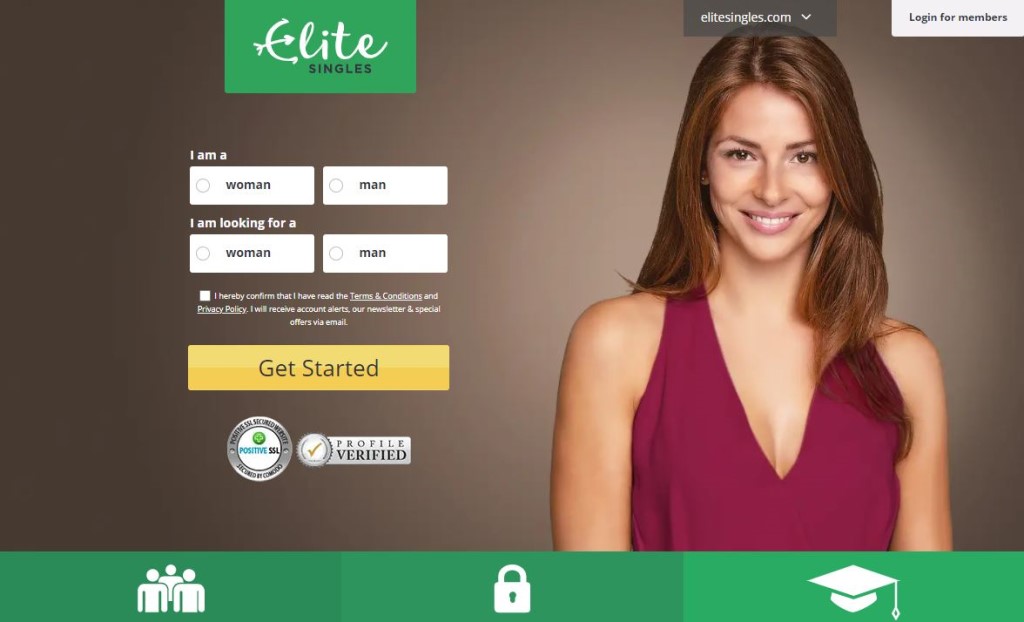 When it comes to the best international dating apps, it's hard to look much further than Elite Singles. Headquartered out of Berlin, Germany with offices in New York and Utah, the internationally-run company also boasts an impressive international userbase with people from over 25 different countries.
What's great about this international dating site is that it's not only a great option to meet singles currently living in other countries, but it also works great for meeting international singles with diverse backgrounds that live in your area. Remember, you don't always have to jump through all the logistical hoops of a long-distance relationship to satisfy your love for international dating!
We HIGHLY recommend checking out Elite Singles right now.
The Editor's Favorites for International Singles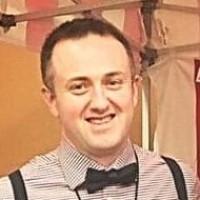 "For me, if you're looking to meet international singles, Elite Singles or Zoosk are the best places to start. While these sites aren't 100% dedicated to international dating, they have so many high quality members from different countries and cultures, they're incredible options."
– Jason Lee, Chief Editor of Best Online Dating
"All of these International dating apps come with free trials, and I think that's the key to finding where you should go. When I tested each app out, I was able to see all the different men and women with active accounts without pulling out my purse. Check a few of the apps out and when you find some guys or gals you're interested in, then you can upgrade your membership."
– Christina Anne, Contributing Writer
Other International Dating Sites to Try
Zoosk – Best International Dating App for Options
Over 40 million users

Local singles who have an international background

User-friendly interface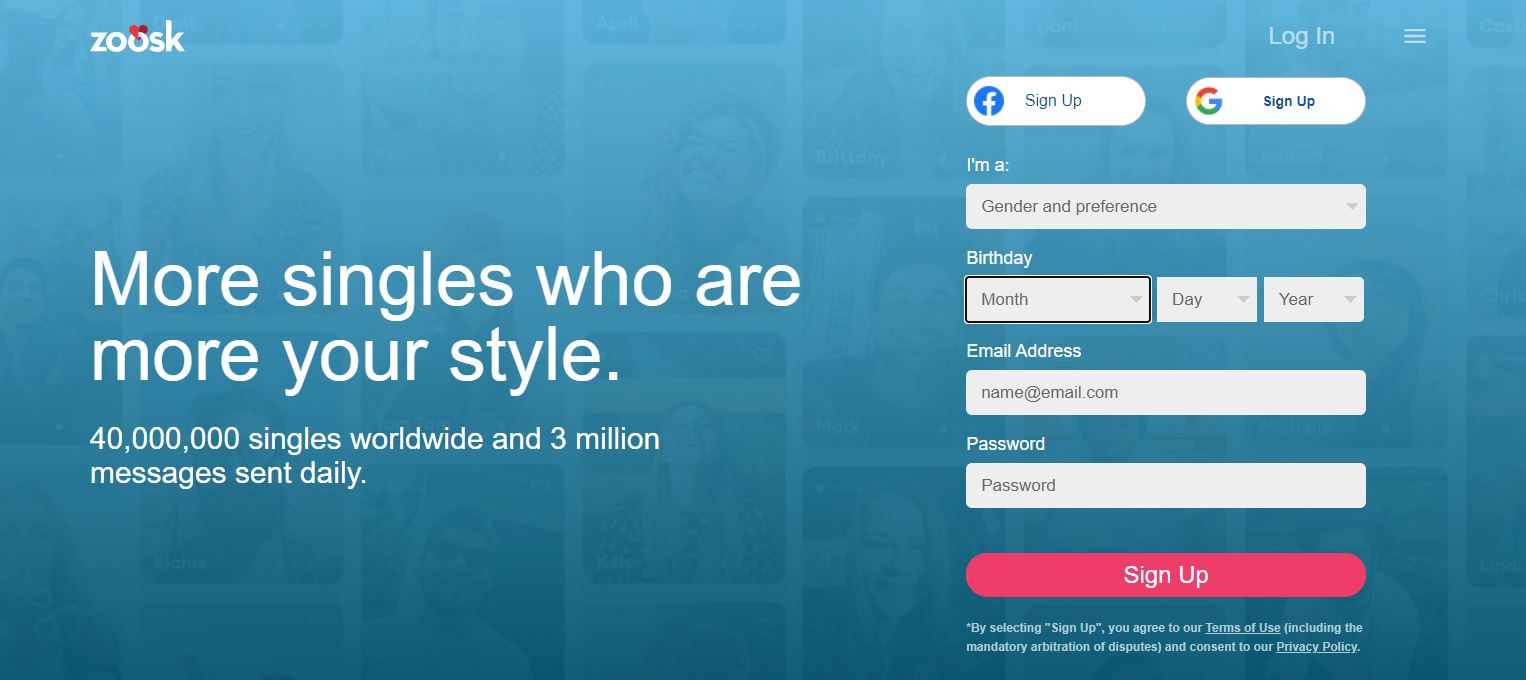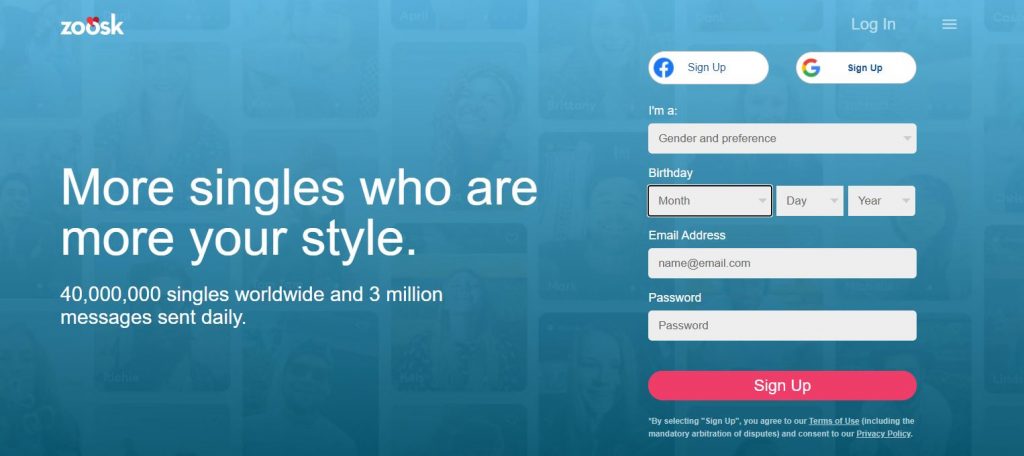 ---
eHarmony – Best Dating App for Serious Relationships
Members from over 200 countries worldwide
#1 dating site for marriages
A member finds love on eHarmony every 14 minutes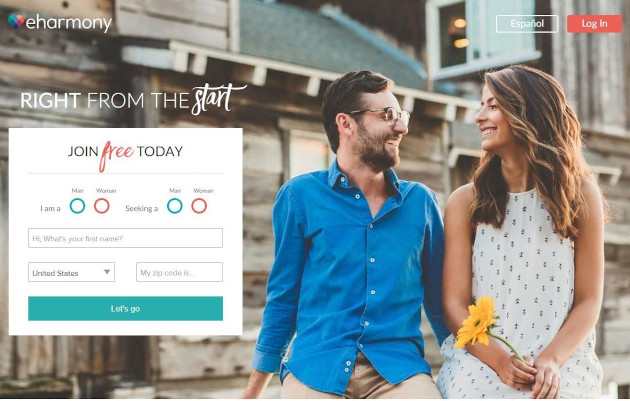 ---
International Cupid – Best International-Only Dating App
Tons of international singles from countries all over the world
Local singles who are from international countries
Unlimited free communication with paid members with free trial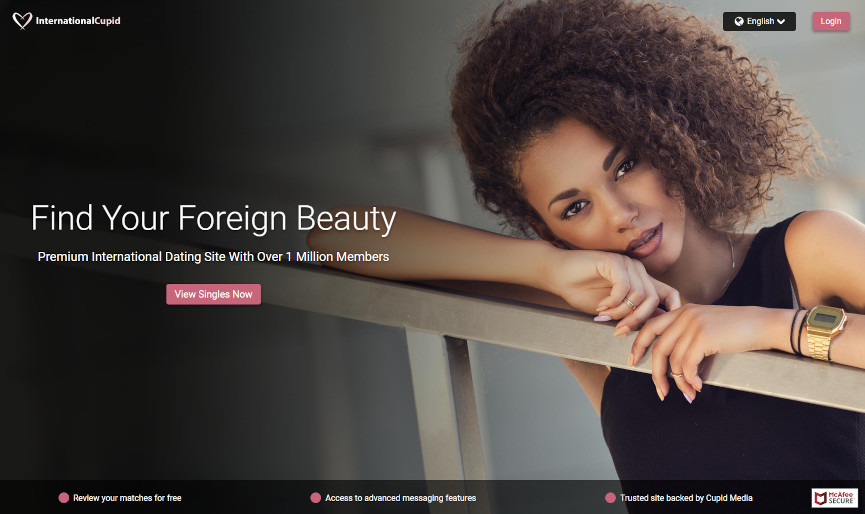 ---
RussianCupid – Best Dating App for Eastern European Singles
Top site for finding Eastern European and Russian singles
Over 2 million members
Respond to unlimited messages from paid members for free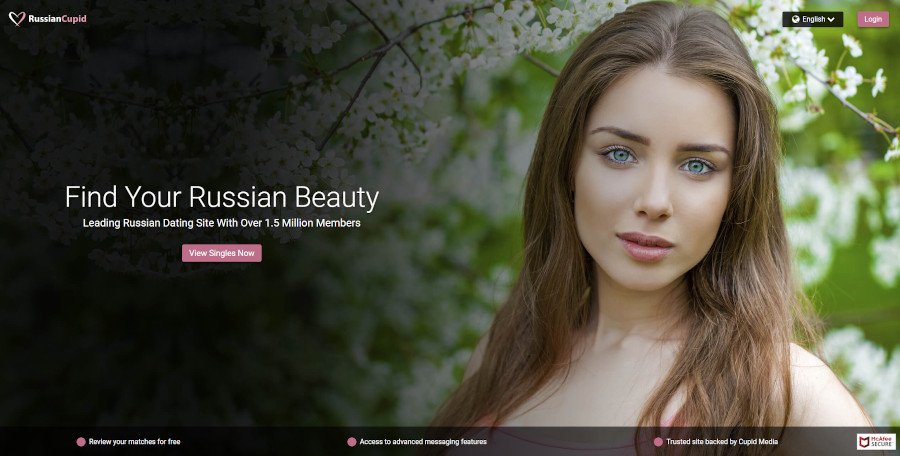 ---
Asiandating.com – Best Dating App for Asian Singles
Communicate with any paying member free of charge during trial
Able to send flirts, interests, and winks for easy conversation starters
One of the leading Asian dating websites in the world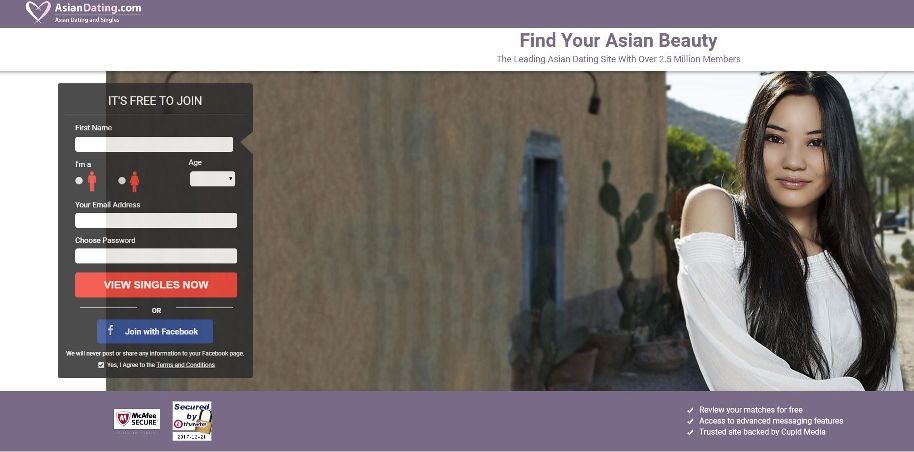 ---
Ukraine Cupid – Top Choice for Ukrainian Singles
Best dating sites for finding Ukrainian singles locally and abroad
Communicate for free with paying members during trial
Paid memberships start under $12 a month
---
Colombian Cupid – Best App for International Singles in South America
Over 2 million Colombian singles
Part of the powerful Cupid Media dating network
Paid memberships starting under $12
---
Dominican Cupid – Best Dating App for Island Singles
Just under 1 million members
Able to send flirts, winks, and interest likes to start conversations
Premium memberships starting for under $12 per month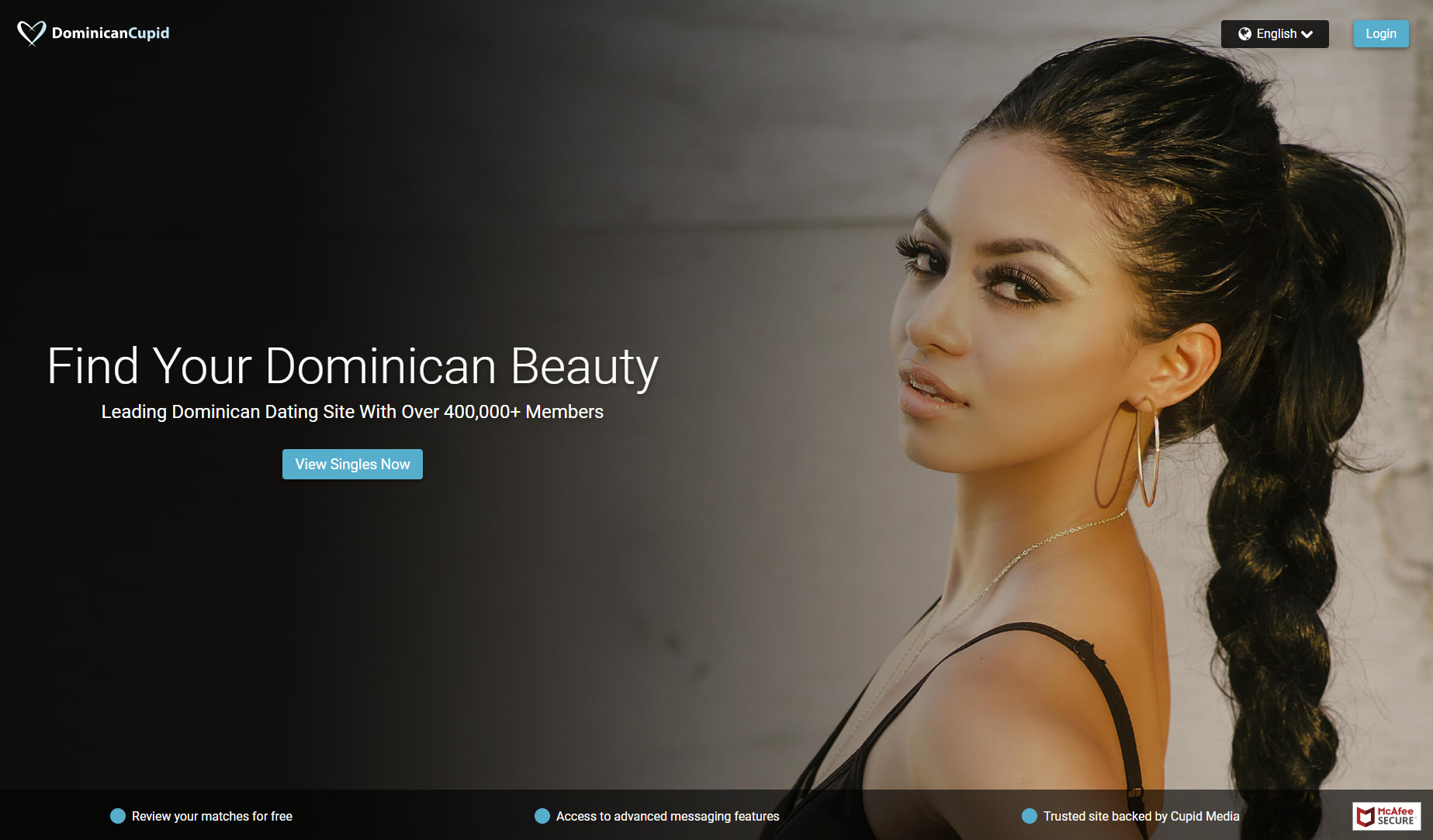 ---
Filipino Cupid – Top Dating App for the Filipino Community
Over 5.5 million members
One of the top dating apps for international Filipino singles
Helping singles since 2001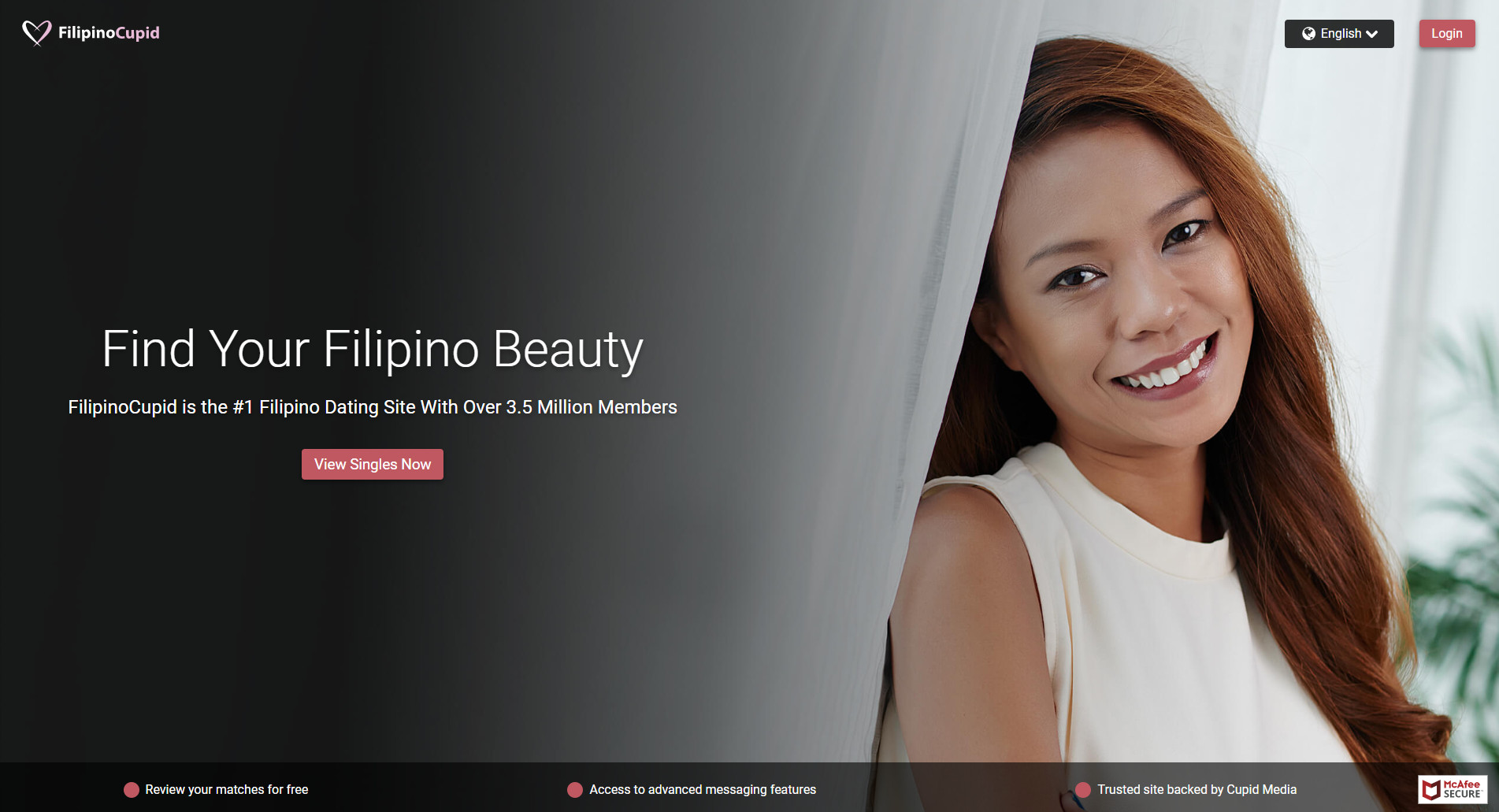 ---
Tips to Pick Out the Best International Dating Site for You
Take advantage of multiple sites. If you want to have the best luck, put multiple hooks out into the water! By joining multiple sites (even just with free trials), you increase your chances of finding that special international man or woman immensely.
Know what you're looking for. Before you fully set out on your search, it would help to have a general idea of what you are looking for. Dating apps for international singles can do a lot of the work for you, but you can make their jobs a lot easier. Are you looking for someone in your city that is just ethnically diverse? Are you open to meeting someone across the globe? What countries are you most interested in.
Have fun! Remember, dating is supposed to be fun. Let these dating apps do the work for you and have fun with the process!
> Check Out Our International Dating Guide
The International Dating App From 90 Day Fiancé
90 day fiancé is a reality-style dating show on TLC that has exploded the international dating community in popularity. The show follows people who have found love with someone far across the globe. How did all these people meet? Dating apps.
So, what is the international dating app from 90 day fiancé that all of the guests used? It's actually a mix of sites from the list we have in this guide. The most popular is International Cupid, as it covers the most countries. But a lot of the guests on the show used specialized sites to find the people they are looking for. Sites like Colombian Cupid, Russian Cupid, and Caribbean Cupid.
If you're looking to join the craze with the same 90 day fiancé dating sites, check out some of the free trial links on this page. If you already know what country or ethnicity you are looking for, choose a specialty site. If not, though, International Cupid is probably the most famous international dating app from 90 day fiance.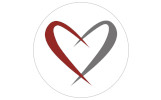 4 Reasons These Are the Best Dating Apps for International Matching
Why are these the best dating apps for international singles? Well, the answer is for a lot of reasons! When our team goes about researching these sites to find the best of the best, they look at hundreds of different factors. Why do they go through so much trouble to find the top options? It's because we care about our recommendations. You can confidently know that our list of the top international dating apps is really the best on the market.
Here are four of the reasons these dating apps for international singles are the best of the best.
Tons of Singles from All Different Countries Around the World
Whether you're looking for singles from a particular country or from all over the world, these dating apps are here to help. Each site has a healthy mix of singles that still live internationally and ones that live where you are. A good dating app for international matchmaking knows that people have different needs. These apps we've recommended get that and deliver across the board.
Elite-Level Matchmaking Technology
The entire point of dating online is to let technology do the work for you. These international dating apps use the latest and greatest technology to help you find that special someone a few miles away or thousands of miles away.
Awesome Free Trials
When you are dating internationally, there may be fewer people for you to choose from on a dating site. Because of that, it's important to be able to check things out before you buy. All of the dating apps for international singles recommended here come with a free trial! Click the link for the site you want to try, and you will be automatically credited with a free trial account.
Safety and Security a Priority
When you start dating across international borders, safety and security become even more important. All of the dating sites and apps we recommend make your safety and security the number one priority. You still need to be smart with your choices, but know these apps will have your back.
Get Started for Free Now
---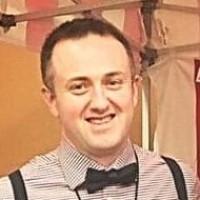 Written By: Jason Lee
Jason Lee is a data analyst with a passion for studying online dating, relationships, personal growth, healthcare, and finance. In 2008, Jason earned a Bachelors of Science from the University of Florida, where he studied business and finance and taught interpersonal communication.
His work has been featured in the likes of The USA Today, MSN, The Motley Fool, Net Health, and The Simple Dollar. As a business owner, relationship strategist, dating coach, and officer in the U.S. military, Jason enjoys sharing his unique knowledge base with the rest of the world.