The intertwining of online dating with traditional Indian culture has been evolving for years. While the apps weren't as widely accepted in their infancy, many Indian people are finding love with modern online dating. However, every region of India and each Indian person has different expectations for dating and romance.
Are you looking for an Indian partner in your home country, or anywhere around the world? You don't need to waste your time or money trying dozens of dating apps. We've curated a list of the 4 best dating apps for Indians.
We've looked at details from usability, price, and user safety to create this list. You can rest assured that if you try to find your love on one of the sites, you won't be disappointed.
1. eHarmony – Best for Real Connections and Commitment
Personality guided matching with optional focus on religion
High rate of marriages resulting from the app
Focus on committed relationships not hookups
The Bottom Line – eHarmony is a mainstream dating site that provides excellent matching services to those seeking long-term romance. Their detailed filtering options make it easy to find other Indian and NRI singles, which is why they are on our list of the best dating apps for Indians.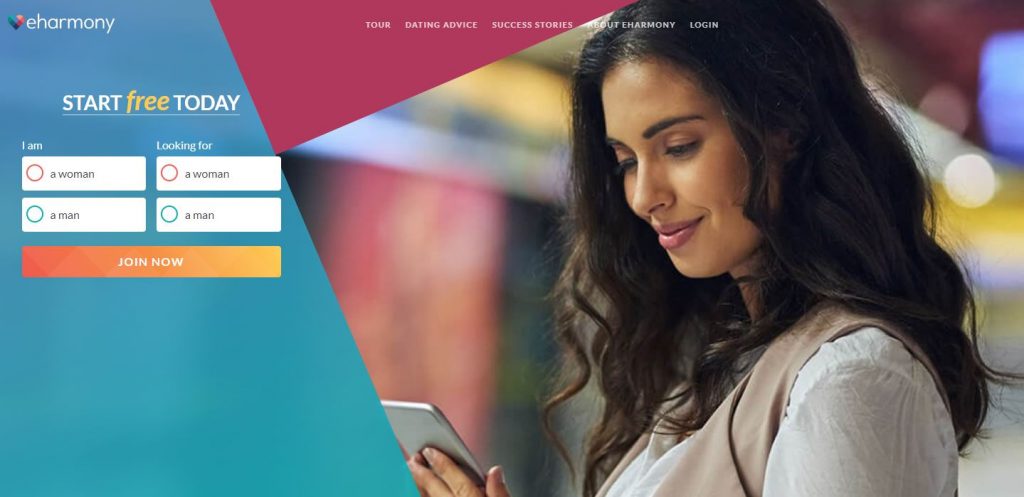 ---
2. Elite Singles – Best for Finding Exclusively High-Quality Matches
Over 80% of users are college educated
Members are all seeking serious, long-term relationships
Great search function to help narrow results
The Bottom Line – Elite Singles may be a mainstream dating app, but it finds its way on our list for being a great place to find first-rate matches that are interested in marriage. The app is international which makes finding your Indian match much easier.

---
3. Indian Cupid – Best Place to Find Indian and NRI Singles
Great for both dating and matrimonial services
Sign up is fast and easy
Low monthly membership price
The Bottom Line – Indian Cupid is one of the most popular matrimonial sites in the world for Indians and NRIs. The apps advanced messaging features make it easy to communicate with any of your thousands of matches.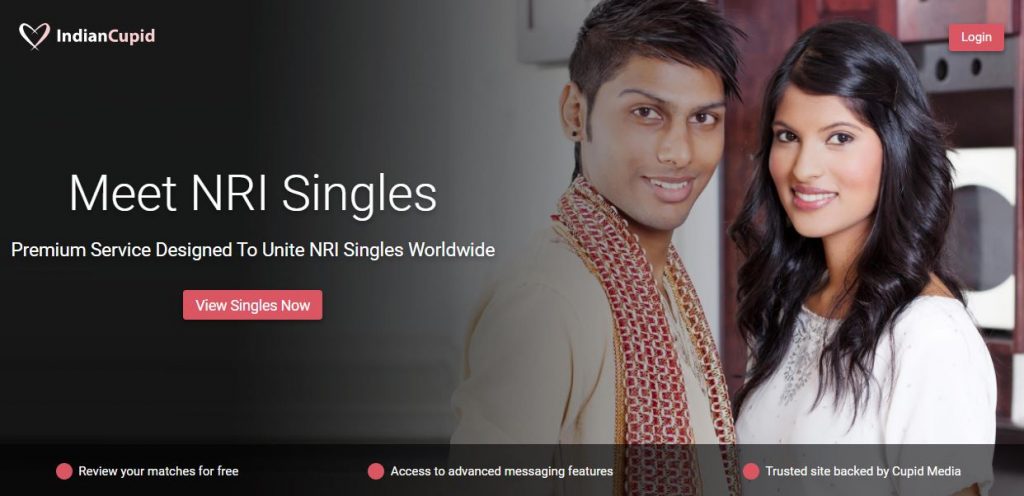 ---
4. Shaadi – Best for Matching by Language and Religion
Member safety is a top priority
Great for finding singles by language, location, and religion
Focuses on finding matrimonial matches
The Bottom Line – Shaadi claims to be the world's number one matchmaking service for Indians. The platform hosts over 3.5 million singles and allows users to narrow their search by religion, language, and country of origin. You can register for free and paid memberships start at under $25/ month.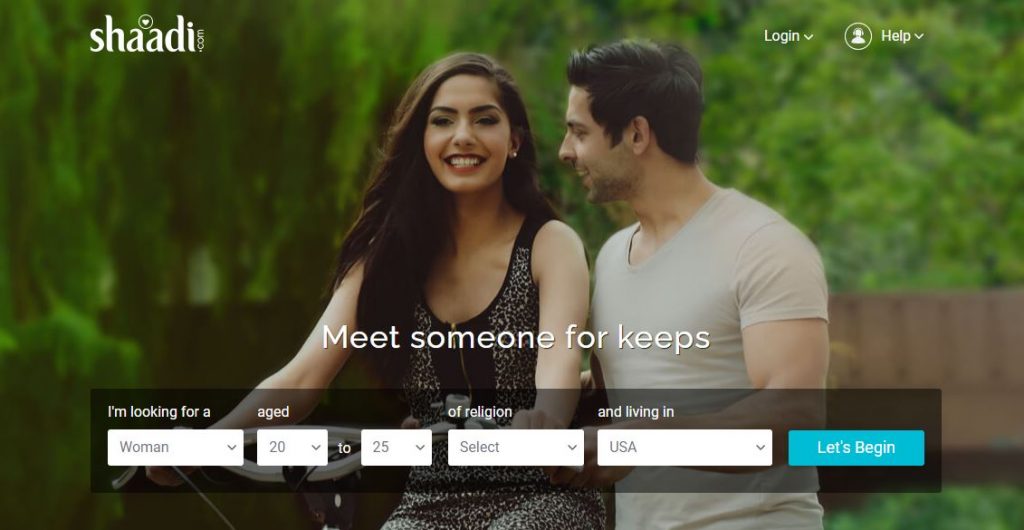 ---
Mainstream Dating Apps vs. Dedicated Options for Indian Singles
Mainstream dating apps and dedicated Indian dating apps are both great choices for finding your future partner. However, they both have their benefits. Let's take a look at the advantages of each of these Indian dating options.
Mainstream Dating Apps Perks
Large user bases from all over the world
Memberships start as low as $10/month
Make your religious preferences and importance known
Option to date casually or seek commitment
Mainstream Dating Apps Cons
Requires more intricate search narrowing
Not all mainstream apps focus on marriage
Dedicated Indian Dating Apps Perks
Dating pool is exclusively Indian
Search by religions and locations
Popular matrimonial services
Dedicated Indian Dating Apps Cons
Can be pricier than mainstream apps
Platforms tend to focus on marriage and not casual dating
Smaller user pools
Finding Indian Singles in the U.S.
If you are in the U.S., you may be wonder if you will only find Indian singles oversees. Fortunately, our picks for the best dating apps for Indians have user bases that span all across the country, including the United States.
To find singles in your area, be certain to accurately set your location. If your chosen app allows you to set search distance parameters, adjust them to keep your searches within the United States. Some apps, like Shaadi, allow you to search by religion, language, and location. Having such specificity in your search filters can help you find the perfect match from your own country.
Finding Indian Singles Who Live in India
Whether you reside in North America, Europe, or anywhere in the world, our choices for the best dating apps for Indians can spread your search across oceans. Since the apps on our list are international, it only takes a quick change to your search criteria to find Indian singles living in India. You can even narrow your search field to find singles in specific Indian states and territories.
If you are looking for an India local, utilize all these apps features and search functions to your advantage. Each of these apps have thousands of India resident singles looking for their partner. All you have to do is look.
Are These Dating Sites Safe to Use?
Online dating should be a fun and efficient way of meeting your future partner. However, there are safety guidelines that you should follow. First, only use a safe dating site. The sites on our list of the best Indian dating apps all focus heavily on user safety.
They have active moderators, automatic security features, and customer service agents that respond quickly to reports of fraud or abuse.
Beyond using safe apps, it is important to follow a few basic rules when dating or meeting friends online.
Never share private information with new acquaintances.
Don't send money or banking information to anyone you haven't met in person.
Insist on a video chat before meeting a partner in person.
Only meet friends and partners in public places.
If you are going to meet a partner in person, inform a trusted individual of your intended location and the partners name.
Trust your instincts and discontinue communications with those who make you uncomfortable.
Don't do anything with or for a person if you are not completely comfortable. Remember, "no," is a complete sentence.
Report any suspicious or abusive behavior to your dating apps customer service, immediately.
The Top 4 Indian Dating Apps
---
Written By: Brandi Brown
Brandi Brown is a daytime copywriter and nighttime novelist. Her projects range from marketing content and commercial scripts all the way to narrative poetry and short fiction. Her debut novel, Bleached, is set to release in 2021.