Intelligence is attractive. Period. We don't think we need to do much convincing of anyone of that fact. Research even shows that the more intelligent someone is, the more attractive people find them (up until they get to the higher genius levels). There's even a term given to people who are attracted to higher intelligence—sapiosexuals.
So, if you're a sapiosexual, how do you find highly educated singles who are looking to date? The answer is not the library and not the laboratory, but it does have to do with technology. The answer is online dating. In this guide, we'll share the best dating apps for highly educated singles to meet, mingle, and connect on a higher level—all puns intended.
1. Elite Singles – #1 Dating App for Educated Singles

The hands-down industry leader when it comes to dating apps for people who are highly educated is Elite Singles. Out of every app on this list and every app we've seen, it's the only one that actually shares statistics about the educational level of its userbase.
According to the company, over 85% of its users have an above-average level of education. When you compare this with the general public where fewer than 1 in 4 have a Bachelor's Degree or higher—that's pretty impressive. Now, for full transparency, Elite Singles doesn't share exactly what they classify as above-average level of education, so it may be more inclusive than a Bachelor's Degree as a minimum. There also isn't any IQ test (thankfully), so it's probably based on self-reported data.
Overall, though, if you're truly a sapiosexual and want to meet successful men and women who prioritize the importance of education, give Elite Singles a try.
2. The League – Exclusive Dating App for Highly Educated

Two things that go hand in hand are traditional success and education. In other words, people who are more successful tend to be more highly educated (of course, with plenty of notable outliers). Because of this, it makes recommending The League dating app for highly educated singles an easy choice.
The League is a highly exclusive dating app designed for people who are more successful in their respective field. And when we say exclusive, we mean exclusive. Getting into The League starts with getting on the waiting list. After you get to the front of the queue, your profile is checked, your LinkedIn is checked, and an internal panel works to decide if you're going to be granted access. While the exact formula for acceptance is kept rather private, we know that success and education level play a huge role.
So, if you want to gain access to the most exclusive dating app with a ton of highly educated singles, click below to get on the waiting list to see if you qualify.
3. Tawkify – Private Matchmakers for Highly Educated Singles


Sometimes you just want someone to do the heavy lifting for you. And when it comes to dating, that means a matchmaker. Tawkify is a matchmaking service that works to help connect you with people who fit what you share as your ideal mate. So, if you tell them you want someone smart, they're going to work to find just that for you.
However, there are some drawbacks worth mentioning. First, Tawkify is expensive as heck. Like, plan on spending at least $10,000 to get matched up with someone. Second, reviews are pretty mixed when it comes to what you get for that amount. For example, many users have mentioned that the process takes a while and there really aren't many guarantees that are worthwhile for that price tag.
For us, as long as you have some time to dedicate to the process of dating, there are better options that cost far less. And especially if you're someone who is looking to find a smart single for a serious relationship, you'll probably enjoy the next option on our list much more.
Still, though, the higher price tag and manually curated matches does mean a decent chance of finding someone highly educated, as long as they exist in the company's inventory of singles.
4. eharmony – Best Highly Educated Dating App for Marriage

Something that eharmony has always been great at for the over 20 years it's been connecting millions of singles is figuring out what you what and making the right introductions. And while the dating app is open to singles of all education levels, you can easily set your education level to sort by compatibility level.
While it's not clear what this means, we'd imagine that as scientific as the eharmony algorithm is, that they've done studies to find which levels of education best match. If you want a specific education level, though, you can always set that that as well. So, you have the option of setting your standards or trusting in the algorithm (and yes, you can go back and forth easily).
The one thing to know about eharmony is that it's not designed for casual dating at all. So, if you want to find smart singles who aren't looking for anything serious, you'll have to look elsewhere. But if commitment and smarts are both important, it's really hard to beat the successful process eharmony brings to the table.
5. Academic Singles – Dedicated App for Highly Educated People
If you're a smart cookie (which you probably are), then you've realized that none of the top recommendations for highly educated dating apps are exclusive to smarter people. There are no IQ tests (though an Australian dating app tried that and failed) and you don't have to show your Mensa membership (though Match.com tried that about a decade ago and failed).
While the idea of an Academic-only dating app with barriers to entry sounds nice in theory, it just doesn't work in practice. To show you some of the reasons why, we included Academic Singles on our list. This dating app sounds amazing in concept, but greatly misses the mark for one major reason—it's too niche.
If you look at Academic Singles on the App Store, it only has 140 reviews, which is the tell-tale sign of a super small dating app. On the Google Play Store, we see a better 50k+ downloads, but a pretty abysmal 2.6 star rating with a lot of complaints about the userbase being too small.
Why include this app on our list then? Well, it looks like the most recent update was just a few months ago, which means they're still trying to maintain and grow the userbase. For now, it's a miss for us, but it's possible in time it could grow into a stronger highly educated dating app.
---
What Makes a Great Dating App for Educated Singles?
The Ability to Sort by Level of Education
A great dating app for highly educated singles gives you the ability to sort and filter by education level. Generally, this requires the question to be a multiple choice one, so that the sorting can be effective. While not every highly educated person will have the advanced degree to show for it, filtering your search for someone with a certain level degree or higher is a good bet for finding someone who values their education as much as you do.
Singles From All Educational Backgrounds
If you and your date went to rival schools, it can be tough to swallow if you're a die-hard alumnus. Conversely, maybe you're up for the challenge. It could be fun to root for rival teams come game day! The best dating apps for smart people don't discriminate when it comes to alma maters. Generally, we only see something remotely close to this with hyper-niched down apps or apps only serving certain geographical areas.
Plenty of Room for a Bio
There is more to you than just your big brain. Just because you're smart doesn't mean that your IQ is all you have to offer. Great dating apps for highly educated people understand this and give you plenty of room to share everything that uniquely makes you who you are. Yes, they also give you plenty of space to talk about your academic accomplishments, but as part of a whole.
Do Highly Educated Dating Apps Confirm Education Claims?
No, none of these dating apps (or any other dating apps) verify a user's claims about their IQ, educational level, or academic accomplishments. Before you get upset about this, though, remember that is exactly the same as it would be meeting someone in person. Online dating does not require the responsibility to either trust someone or validate the information they share with you. We'd encourage you to check out our data study on lying on a dating profile to see just what people are or are not willing to lie about.
---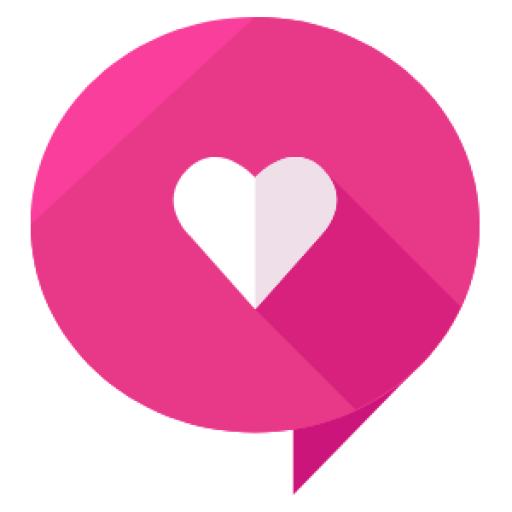 Written By: Healthy Framework Team
The Healthy Framework team has a combined 50+ years of experience in the online dating industry. Collectively, the team has reviewed over 300 dating apps and is known as one of the leaders in the relationship advice and information space. The team's work has been featured on Zoosk, Tinder, The Economist, People Magazine, Parade, Women's Health, Her Campus, Fox, and more.