High end dating apps deliver a dating and matchmaking experience that's a cut above the rest of the industry. If you don't have time to sift through piles of riff-raff and singles who aren't serious, we feel you on that one. Thankfully, the best high end dating apps give you the ability to find exactly what you're looking for quickly, efficiently, and discreetly (if that's important).
Whether you're a business professional, an affluent individual, or just someone that respects and is attracted to quality, you've come to the right spot. Below, we've got an up-to-date list of the high end dating apps you've been looking for.
The Best High End Dating Apps
---
eHarmony – Best High End Dating App for Marriage
Earning the title of one of the best high end dating apps requires a lot of things, but one of the most important of those is quality. Not only do we mean the quality of the platform, but we also mean the quality of the members, the quality of the experience, and the quality of the look and feel of the app as a whole.
If there is a site that knocks all of these out of the park, it's eHarmony. Yes, you will pay a bit more than some other traditional dating sites. You may have even heard some people say that eHarmony is somewhat expensive, but the quality of the experience you are getting is worth every penny.
While it would be great if everything in the world were free, price can serve as a powerful quality filter in the world of online dating. No one is going to fork out money if they aren't serious about finding love, which means sites like eHarmony naturally become high end dating apps.
Every 14 minutes, someone finds love on eHarmony
Highest-quality dating pool, according to 2018 survey
2.3 million messages sent weekly
The League – Best High End Dating app for Exclusivity

Anytime you start a discussion about the best of the best for elite dating apps, The League should be at the heart of that discussion. The app leverages intricate algorithms to select who they allow in, requires all users to get on a waiting list, and comes with a higher price tag to make sure users are serious. It's not your everyday dating app, but that's on purpose. And the result? One of the best elite dating apps out there.
Most exclusive dating app on the market
Requires a waiting list (unless you pay to expedite the process)
Highest quality single men and women out there
Exceptionally great in and around bigger U.S. cities
Elite Singles – Best High End Dating App for Educated Singles

When a dating app literally has the word Elite in the name, it means one of two things—either the app is full of itself or it truly offers a higher level, luxury experience. With Elite Singles—it's 100% the latter. The site boasts one of the most educated and most affluent membership bases on the planet, which means a high quality, high end experience for you.
381,000+ new members every single month
85% of members hold an above-average education
90% of members are over 30 and hold an above-average education
International options with singles in over 25 countries
Seeking – Best for Affluent and Attractive Relationships
Sometimes people are looking for high end dating apps to meet wealthy and affluent singles. Other times, these well-off individuals are looking for attractive singles who they can spoil with a lavish lifestyle. While this doesn't quite fall under the umbrella of traditional dating, it is 100% something that comes up when you talk high end dating.
And you know what? We think everyone has the right to date how they please. And when it comes to sites pushing this luxury dating lifestyle, none are anywhere close to Seeking Arrangement. Commonly just referred to as Seeking, it's an app with over 40 million users, a 4 to 1 women to men ratio, and a lot of unique features designed for luxury dating.
It's not for everyone, but it just might be for you.
40 million users (4 to 1 female to male ratio)
Designed for luxury dating
Launched in 2006
1 million messages sent daily
40,000 photos uploaded daily
Other Exclusive Dating Apps
Some of you might be just interested in learning about some of the more exclusive and elite style dating apps out there. While these are fun to think about, they're not really great for finding love because of smaller membership sizes.
Here are some of the dating apps that fit this definition of the word elite.
Raya – This is a private, members only dating app that requires you to go through an extensive admissions process to get on. Once you fill out the application, it goes through an algorithmic review and then gets kicked to anonymous committee members around the world for approval.
Luxy – This dating app is designed for wealthy people who fall into the category of millionaires. According to the company, 60% of the members have a verified annual income of over $200,000. If you're looking for a sugar daddy dating app, Luxy isn't for you.
What Makes These the High End Dating Apps the Best?
The phrase 'high-end' can mean a lot of different things to a lot of different people. The way we interpret it (and how we interpreted it for this guide) is a dating app that is a high-quality experience and goes out of its way to connect you with higher-quality singles.
Here's a quick list of some of the factors that we weigh when creating our list of high end dating apps to recommend:
Technologically advanced software and matching algorithms
Filters in place to weed out less serious singles
Access to a ton of high-quality singles all across the country (and the world)
A positive track record of successes helping people find love in a professional environment
What Makes a Dating App Elite
A word that is often interchanged with high end is the word elite. Many of the apps and sites we've recommended today qualify as both of these terms. Here are a few specific factors that make a dating app elite in our eyes.
The Site's Name – This one may seem silly, but bear with us here. A lot of people that are searching for 'elite dating app' are really looking for a specific dating app called Elite Singles. Luckily, this dating app also meets several of the other criteria for being in the higher-profile and higher tier, so it's not just a coincidence of the same name.
The Quality of the Members – When many people use the term elite dating, they're referring to looking at a dating app with a higher caliber of people. Usually, this doesn't just mean better people, but it more specifically means people that are more affluent, more influential, wealthier, or famous.
The Quality of the Results – For some people, the term elite dating just means a site that's going to deliver quality results. It means a site where they're okay paying a few bucks extra to have better results. They might not be looking for a rich or famous person; they're just looking for people who are going somewhere in life, have it somewhat together, and are on a platform that can handle the connections and introductions effectively an efficiently. eHarmony is a site that falls perfectly into this category of elite dating.
High End Dating Sites vs. Traditional Options
Are there really benefits that come from using high end dating sites over the more affordable or more traditional options? Yes and no. If you're really looking for someone who understands your lifestyle and is at least somewhere close to the same income bracket as you, high end dating sites are going to be the right fit for you. Because the price tag is usually a little higher, you'll be limited to people who can afford to get in there.
If you're not worried about the financial or success status of your potential future mate, high end dating sites might not be necessary. But there is a happy middle ground! A site like eHarmony (while a high end option) is still affordable and accessible enough to people from all walks of life. This is a fantastic compromise if you're somewhere between high end dating needs and just finding the right person.
A high end dating app like The League, though, has strict processes for who they choose to grant access to the app. If you're dead-set on high-end matches, stick with something like The League.
Are Elite Dating Apps Worth It?
It really depends on what you're looking for. If you've got a specific reason that you're not okay being on a dating site with a lot of singles all over the spectrum, then yes, it will be worth it. But honestly, we think that might be a little pretentious.
What you should do instead (in our opinion), is join a dating site that is open to everyone but caters to more educated, more professional, and more interesting people. What you get is the best of both worlds. Even when you're fishing for the best fish in the ocean you go where the most total fish are.
Here's what we recommend. Start with Elite Singles. If that isn't the right fit for you, we've got a great list of our top dating apps regularly updated. These are great resources to get you started the right way on your search for love or someone cool to hang out with.
Elite Matchmakers – One Additional Option
Sometimes when people talk about elite dating apps, they're looking for the full VIP experience. If that's you, you're probably looking for a matchmaker. Matchmakers do all of the work for you when it comes to finding what you're looking for. You meet, share some information about yourself, tell them what you're looking for, and they go to work.
If you want some more information on options similar to this, check out our list of the best dating apps for busy business professionals.
---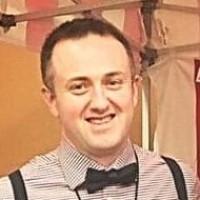 Written By: Jason Lee
Jason Lee is a data analyst with a passion for studying online dating, relationships, personal growth, healthcare, and finance. In 2008, Jason earned a Bachelors of Science from the University of Florida, where he studied business and finance and taught interpersonal communication.
His work has been featured in the likes of The USA Today, MSN, NBC, FOX, The Motley Fool, Net Health, and The Simple Dollar. As a business owner, relationship strategist, dating coach, and US Army Veteran, Jason enjoys sharing his unique knowledge base with the rest of the world.
Jason has worked in the online dating industry for over 10 years and has personally reviewed over 200 different dating apps and dating websites and continues to be a leading voice in the relationship and dating community, both online and in person.