Whether you're looking for a one-night-stand, casual romance, or long-term relationship, you can find the man of your dreams on a gay dating app. But the thing is, not all apps are created equal, so you don't want to jump on the first one that hits your radar.
See, some apps only have a handful of users, while others are big on fraud and short on love. And then still others aren't very welcoming to the LGBTQ+ community, so you want to steer clear of them.
With so many landmines out there, you're probably worried about where to begin. But there's no need to stress since we have you covered. We've done the research and found the best gay dating apps around, and now, we're ready to share the info with you.
6 Best Gay Dating Apps for 2022
---
A list of recommendations is great… and you've even heard of some of these sites… But what makes them great for meeting gay singles online? More importantly what makes them a good fit for you?
We love the way you think! Please keep reading to learn why we're recommending these dating apps for gay singles.
eHarmony – Best for Truly Compatible Connections
Does it seem like all your dates are duds? You might like how the guys look, but it's all surface level, and you crave a deeper connection. Unfortunately, true connections are hard to find on gay dating apps full of shirtless selfies and one-night-stand material. It's like those apps forget that lots of gay guys are ready to get serious with a special someone.
If you're looking for something more, eHarmony is the best gay dating app for you. It takes everything you hate about online dating and turns it on its head, explaining why someone finds love on the site every 14 minutes.
You'll notice the difference as soon as you start filling out your profile. You're probably used to gay dating apps that ask for your physical stats, photos, and nothing more. These apps focus on physical connections above all else, explaining why the relationships fizzle.
Well, eHarmony uses the 32 dimensions compatibility model to find out what makes members tick. And it's not just about how you handle situations and see the world. It digs into your sexual wants and needs to find compatible partners. That means you can connect with a long-term partner that keeps you as happy inside the bedroom as outside of it.
It asks all kinds of sexual questions, including your views on monogamy and your preferred sexual role. But don't worry if you think roles like "Top" and "Bottom" are as dated and out of style as skinny jeans. Just let eHarmony know you're versatile, and you can take on whatever role suits you that night.
As you can see, you won't have to compromise when looking for love on eHarmony. Experience it for yourself by creating a free account and start meeting gay singles on eHarmony today!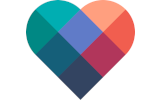 EliteSingles – Best for Creating Gay Power Couples
Considering how things are now, it's hard to believe there was a time when gay men earned less than straight guys. Now, gay men are the epitome of success, with straight guys nipping at their heels.
But here's the thing about sitting at the top of the professional ladder. It can get lonely, so you need companionship.
And you can find just that on EliteSingles. While all adults can join, most of the members are at the top of their professional games. You can find single CEOs, attorneys, and others with high-profile careers, making it easy to form a power couple out of a match.
Are you looking for a partner that's as driven, ambitious. and successful as you are? Start the process of meeting Mr. Right by creating a free profile on Elite Singles today!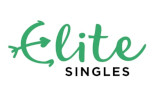 The League – Best for Dating without the World Knowing

Has this ever happened to you? You're cruising along on a dating app, looking for love (or a hookup). All of a sudden, your boss shows up in your matches. It's a gross feeling and can be uncomfortable if you or your boss are still in the closet. Fortunately, you can keep your dating and professional lives separate on The League.
You'll link your LinkedIn account to The League when signing up to verify your profile. Then, you can also connect it with Facebook if you want. Once everything's added, you can block family, friends, and professional connections from seeing you on the dating app.
Whether you're in the closet or don't like to mix business and pleasure, we think you'll love The League. You'll also appreciate how exclusive it is. There's even a waiting list, so sign up today so the team can review your profile.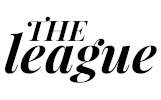 Zoosk – Best Gay Dating Site for Finding a Travel Partner
Have you noticed that the travel industry spends lots of money marketing to the LGBTQ+ community? While some people think this is virtue signaling, it's all about the money. See, gay people tend to travel more than other groups, and they spend more money when they're out.
But the community is diverse, so not all gay guys are ready to pack up and hop on the next plane. Fortunately, you can gauge your match's sense of adventure by signing up for Zoosk.
Zoosk's Great Dates feature lets matches go to Italy, Greece, and Japan while sitting at home. Each destination has a different itinerary, including wine tasting and exploring. You just need to set up a virtual date, choose your destination, and meet online to see if your match has the same sense of wonder and adventure as you.
But what if you don't like traveling?
We still love Zoosk for gay men. It has over 40 million straight, gay, lesbian, and bisexual members, so you can meet tons of people. And out of those members, you'll find guys that want one-night-stands, casual short-term relationships, and long-term love. That means you don't have to change apps, even if your relationship style evolves.
You'll need to upgrade your membership to use Great Dates, but you can get started for free.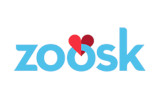 Passion.com – Best Dating App Open Gay Relationships
It's estimated that around 40 percent of gay men are in open relationships. So, while it's far from the norm, it's still common enough that there's a good chance you want to explore your options. Whether you want to add to your current relationship or find a couple you can join, Passion.com is a great choice for you.
So, you can search for singles, couples, or groups. And even better, you can explore singles by kink if you feel like getting a little wild. Gay men tend to be adventurous, so this is your chance to get in touch with that side.
If you don't blush easily and want to spice things up in the bedroom, create a free account on Passion.com
Grindr – Best Gay Dating App for Hookups
Are you looking for singles down for some fun for a night or two? If so, Grindr is the ideal app for you. It's mainly a hookup app, allowing you to find singles near your location. And if you're traveling, you can use the Explore feature to find gay men in other areas of the world.
Now, there's one thing to keep in mind when using Grindr. Some underage guys sneak onto the app, so if something doesn't feel right when meeting in person, don't pursue it.
Even with that caveat, this is one of the best gay dating apps, and you can sign up for free. Get started today if you want to find casual hookups nearby or when traveling.
What Should You Look for in a Gay Dating App?
When you looked through the list of the best gay dating apps, you couldn't help but notice how different they are. That's because our favorite sites each have something unique to offer. They also cater to different needs, so it's important to choose one based on your dating style.
That's great… But how do I know which gay dating site is right for my needs?
OK, let's say that you're interested in casual flings and hookups. If that's the case, we recommend using location-based dating apps, such as Grindr. Then, you can find nearby singles that are open to casual flings or one-night stands. Of course, if you want to add a little extra heat to your fling, Passion.com has you covered on that front.
But what if you're looking for something more serious, even if it's just for the short term? Personality is important if you plan on spending time with your match.
That's why we suggest going with one of the dating apps that focuses on personality and interests. You can find that with EliteSingles, eHarmony, Zoosk, and The League. While these apps are also location-based, they provide something extra with their matching algorithms to help you find truly compatible gay singles near you.
Should You Go Shirtless in Your Gay Dating Profile Pic?
If you spend much time on gay dating apps, you're no stranger to the shirtless selfie. The muscled-up pics stand out, so you might think you need to include some in your dating profile as well.
Our advice? Keep your shirt on if you're looking for long-term love.
Singles don't take profiles with shirtless selfies seriously. Sure, they might like what they see, but they probably won't send a message if they're looking for a commitment. They assume that the guys posing without their shirts just want to hook up, so they keep scrolling.
That being said, you can leave your shirt off and show your muscles if you're prowling for hookups. Your shirtless selfies will be right at home on Grindr, and on Passion.com to a lesser extent. Thus, think about what you want before deciding what to wear (or not to wear) when using a gay dating site.
How to Stay Safe on Gay Dating Apps
Are you worried about catfish and sextortion schemes? While anyone can become a victim, some people target gay men specifically. But that doesn't mean you have to leave online dating to the heteros. No, you can stay safe, have fun, and form connections by keeping a few things in mind.
First, leave something to the imagination when creating your online dating profile. Don't include any private info that can help people find you in the real world. That includes links to social media accounts and your first and last name. Wait until you make a connection before letting people into your personal life.
We also recommend video chatting before taking things into the real world. Sometimes, people seem too good to be true because they're running scams. It's a lot harder to hide your intentions on video chat, so use the tool to weed out the scammers and fakers.
Finally, take action if you're harassed online. The best gay dating apps are low on harassment, but it can still happen from time to time. If it happens to you, report it immediately, and block the user's profile if you can. By letting the customer service team take care of it, you can brush it off and get back out there.