When you're a grad student, late nights at the library and office hours as a teaching assistant don't leave much time for socializing. Even when there is, a night out with the same faces you see every day isn't the most exciting proposition.
But there's light at the end of the tunnel, and that postgrad life is in sight. Regardless, being knee deep in research doesn't mean you have to spend that tiny sliver of your downtime alone. There are plenty of dating apps that can help you meet someone who's either as devoted to academics are you are.
The Top Dating Apps for Grad Students
---
What Makes a Great Dating App for Grad Students??
Intuitive Format
Great Search and Filtering Features
Plenty of Room for Description
A Population of Like-Minded People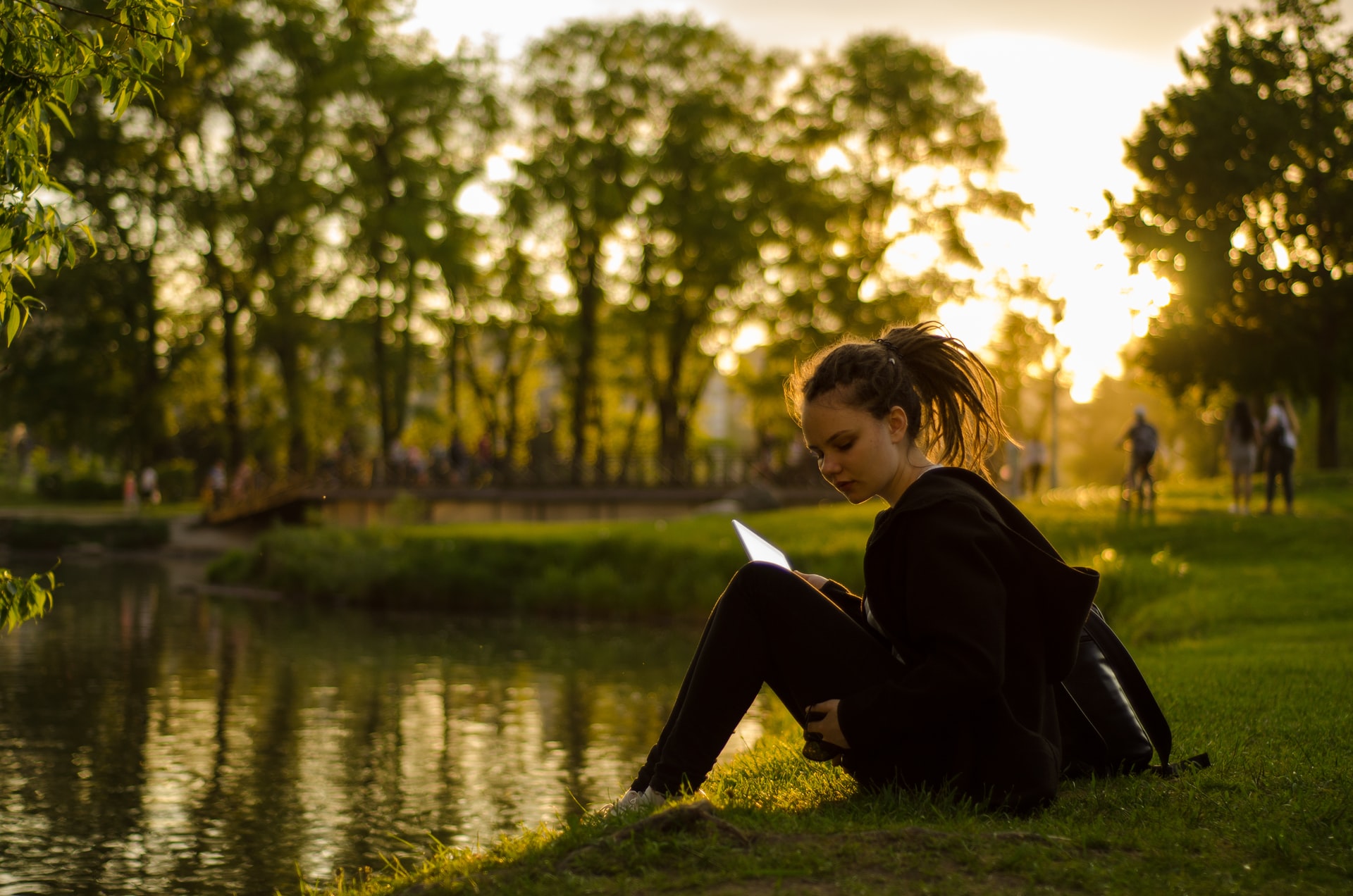 Intuitive Format – It doesn't matter how brainy you are. Your time is at a premium, so a good app shouldn't require a user's manual. If a dating app's features don't make sense to someone working toward an advanced degree, they probably don't make sense to anyone else, either.
Great Search and Filtering Features – Graduate school requires you to hone your research skills, but your off time shouldn't be as grueling. Look for an app that allows you to quickly sort out what you're looking for versus what you're not.
Plenty of Room for Description – Being a grad student means you're used to plenty of reading. Once you've sorted through your filtered results, a potential dater's text describing themselves is a great first step to figuring out if you could potentially click with them.
A Population of Like-Minded People – Every dating app attracts a different group of people. Seek out apps that attract other grad students, or other intellectual types. That can mean choosing a specialized app, or, as mentioned above, plenty of ways to filter. For example, if you're hoping to date someone close to your age, that's something to look for in an app, too.
---
Helpful Tips for Dating Online When You're a Grad Student
Be Up Front About Your Commitments
Someone who's hoping to settle down quickly may not mesh well with a grad student's limited amount of free time. Some people hope to have a relationship that's on the fast-track to something serious. There's no harm in that, but if it's not something you can do, it's best to say so early.
No matter how many sparks fly, be open with your potential dates about how much time you have to give. It doesn't mean you're not also looking for a long-term relationship, but you may need to let your dates know that slow and steady wins the race.
Don't Let Academics Monopolize the Conversation
Once you start chatting, don't expect that your new acquaintance will want to deep-dive into your dissertation. Feel free to give generalities about your area of study, and maybe even your thesis elevator pitch—but past that, wait for your companion to ask for more.
Besides offering more room for conversational give and take, it's easy to get in the weeds. Plus, overexplaining a topic with the assumption that your date doesn't understand is definitely not a good look.
Don't Forget Your Social Graces!
You're so immersed in your own research that you may be tempted to drive ahead full-speed with academic talk. Make sure to express interest in your potential date's life, jobs, and hobbies. Present yourself as someone who is able to come up for air and have a little fun. You're a researcher! Listen, ask questions, dig a little deeper. And have fun while you're doing it!
Still, Let Your Passion Show
Even though you need to make sure you give your date their turn to talk, showing your love for your academic discipline can also be a real conversation generator. You've been working on your thesis to convince your advisor and other readers that your topic of study is compelling.
It's definitely worth trying to convince your date of the same. As long as your date continues the back-and-forth, continue to show off your smarts.
---
FAQ About Using Dating Apps for Grad Students
What If I'm Looking For Someone With the Same Academic Interests?
You may want to consider long-distance dating if you're dead-set on dating someone who shares your area of study. If your interests are niche and you don't want to date an undergrad or your thesis advisor, the number of locals as passionate about your area of study as you are can be slim. Broadening your search can help.
How Do I Let My Date Know My Social Time Is Limited?
Just like that! There's no shame in being devoted to your studies, and being a hard worker doesn't disqualify you from taking time out to enjoy life outside the lecture hall. It may not work with every potential date's schedule, but being straightforward about it up front is the best option.
What If I'm Just Looking For Short Term Dating?
It makes plenty of sense that a grad student has limited free time. It's nothing to be ashamed of. There are other people – other graduate students, people who travel a lot for work, and plenty of others- are totally comfortable with short term relationships. As long as you're clear about your expectations, there's no harm in being up front about how much you can commit. Short term relationships take the pressure off and reduces the chance of hurt feelings.
Can I Take My Profile Down When I'm Too Busy?
Nearly every dating app allows you to disable your profile if you need a break. That's a relief! Worrying about messages piling up and potential suitors feeling ignored during your crunch time can put the stress on. Even if you choose not to "snooze" your profile when your grad student side takes your attention, you can always keep your profile active and put a "BRB!" in the text. Whatever you choose to do, don't forget that dating is supposed to be fun!