For many, the goal of dating online is finding a girlfriend. Chances are if you're here, you're looking for a way to find that special lady to spend time with, go on trips with, make memories with, and fall asleep on the phone with. If that's you, you're in the right spot. Our team is here to break down our favorites for the best dating apps for finding a girlfriend today.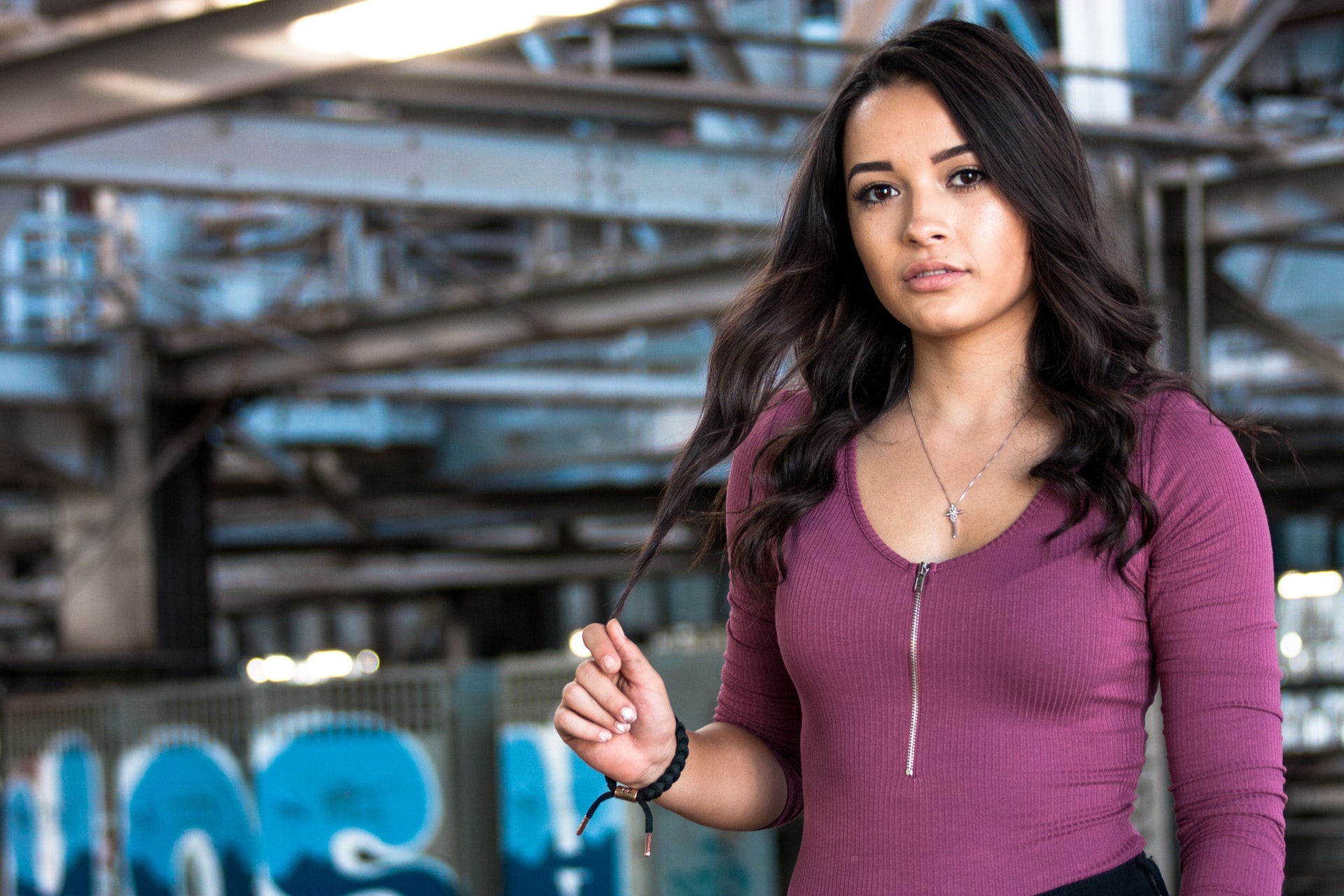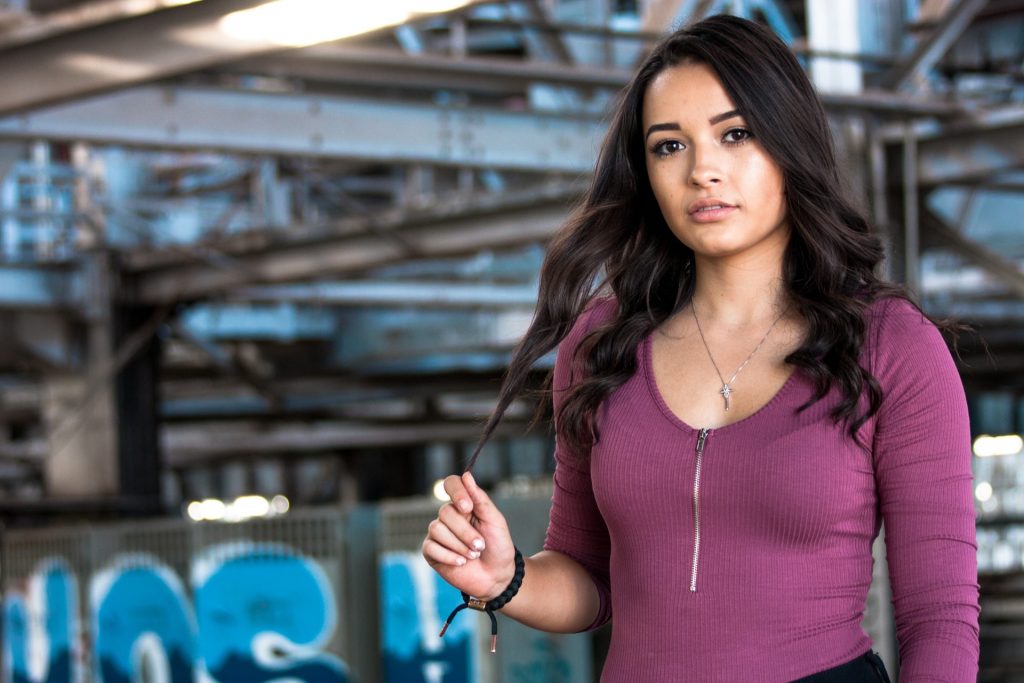 Best Dating Apps for Finding a GF
Featured Pick: eHarmony – The Best Dating App for Getting a Girlfriend
Results in More Marriages Than Any Other App
Singles Looking for Relationships not Hookups
Intricate Matching System Based on Core Values and Personality
Is eHarmony Worth It? – You bet! eHarmony has some of the lowest cost premium memberships around and you can even get a free trial with our link! From the modern features to impressive results, eHarmony has definitely earned its place as the best dating app for finding a girlfriend.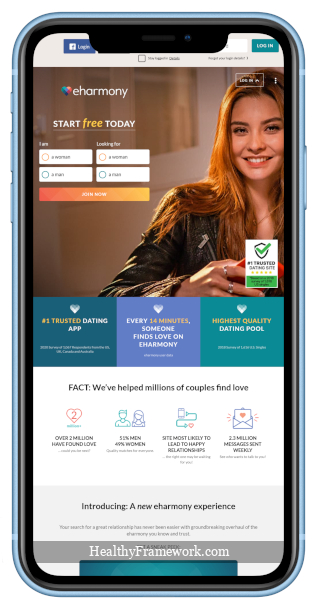 If you have spent any time looking into online dating, you have seen the name eHarmony. That's because the app has made it to the top of dozens of lists thanks to its complex matching algorithm. It focuses on a unique personality assessment, general values, compatibility markers, and more. The result is more successful marriages and relationships than any other app on the market.
Users can get premium memberships which give them access to a ton of features that make finding the perfect partner as easy as it gets. Communicate through the safe messaging system or video chat option and get to know your matches on a deeper level. The focus on accessibility, scientific matching, and user safety makes eHarmony a force to behold in the dating industry.
---
2. Zoosk
40 million + user accounts
Most single females we've found on the market
Over 3 million messages sent on the site daily
Is Zoosk Worth It? – Zoosk is the King (or Queen) when it comes to options. It might not be the most robust with features, but it knocks it miles out of the park when it comes to options. And with over 3 million messages being exchanged daily on the site, you know a ton of people are active.
And if you're someone who likes swipe-style dating but wants something more serious than a site like Tinder can offer, Zoosk has its own carousel feature that offers just that! We think it's absolutely 100% a must-try.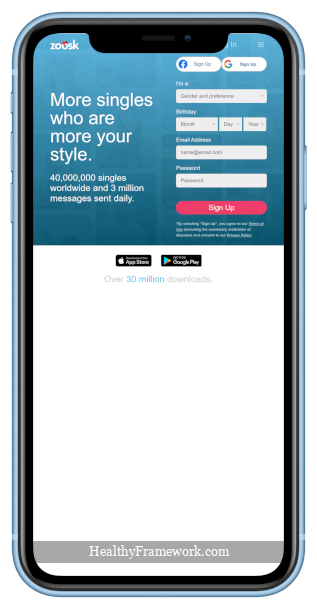 ---
3. Christian Mingle
Easy to Search Singles by Denomination
Consistently Updated Interface and Functions
Some of the Best Customer Service You Can Find
Is Christian Mingle Worth It? – Christian Mingle is definitely worth is for singles looking to date within their own specific faith. You can meet singles of specific denominations and filter their results down through a huge selection of options. Memberships are reasonably priced, and you can even use our free trial link to try before you buy!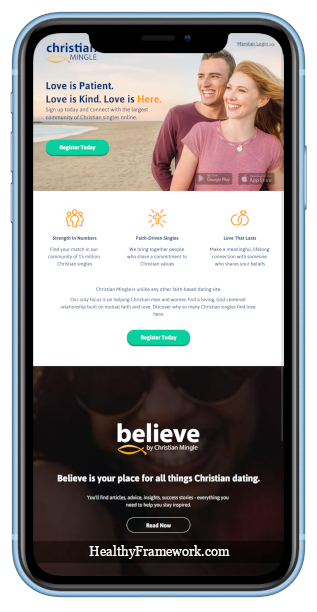 ---
4. JDate
Number One Site for Jewish Singles
Great Place to Find a Committed Partner not Just a Fling
Over 20 Years of Experience in Digital Dating
Is JDate Worth It? – Jewish singles, orthodox or otherwise, will definitely find JDate worth it! This is a modern alternative to the old matchmaking traditions of Jewish heritage with the added benefit of getting to know your partners before making any life-altering decisions.
---
5. Elite Singles
Platform for Driven and Professional Singles
Over 80% of Singles Are College Educated
Best Search Features and Filtering System Around
Is Elite Singles Worth It? – Elite Singles is an interesting dating app that focuses on bringing together singles with good careers or otherwise successful lives. Most members have a college education and the platform helps bring together the elite of the singles world, which we think is pretty worth it!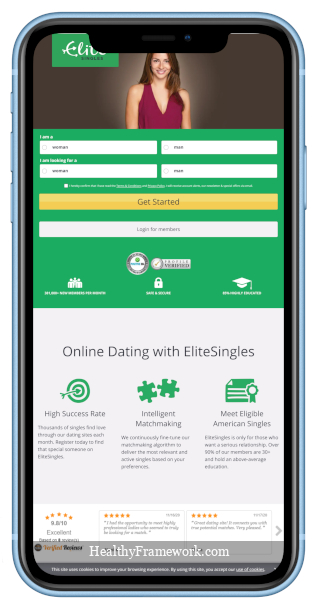 ---
6. Catholic Match
Perfect for Catholic Singles Wanting a Catholic Partner
6-Month Plan Guarantee to Give You Peace of Mind
24/7 Security Features Protect You from Fake Accounts and Scammers
Is Catholic Match Worth It? – Yes, Catholic Match is worth giving a try, especially if you are of Catholic faith. However, those willing to convert are also welcome. Here, you can find yourself a faith compatible partner equally interested in love and marriage.
---
How can I find a new girlfriend?
Finding a new girlfriend is all about two things:
Looking in the right place
Being confident
Once you have those two things figure out, you won't have any problems. We will discuss the right place to look later; right now, we will discuss confidence. Showing you are confident in yourself, your choices, and your life can help bring a sense of security to your potential partners. When you show them interest, they will reflect your confidence and know you aren't toying with them, which can make all the difference in the world!
What is the best place to meet a girlfriend?
Now let's look at the best place to meet a girlfriend. In the past, finding a girlfriend meant going to bars, bookstores, or a million other places to hope you find someone interested in giving you the time of day. It doesn't have to be that hard! Online dating is the absolute easiest place to find a girlfriend because you already know that your matches are open to the idea of a relationship.
Can I get a girlfriend online?
Yes, online dating often results in finding a girlfriend (or boyfriend for that matter). Once you have begun speaking with a match and getting more comfortable you may want to begin officially dating. If your match agrees to be your girlfriend, it is time to put in the work as a partner to foster and maintain your relationship.
Do online relationships work?
Online relationships can work very well as long as both partners are willing to put in their share of the work. You don't always need to be face-to-face to enjoy time together or have a date, but if one partner is constantly unavailable or unwilling to try, the relationship will likely fail.
How Do Online Dates Work?
There are a lot of fun options for online dates, especially with modern digital meeting apps like Zoom and HouseParty. Just remember to only use third party apps with a partner you know and trust. Here are a few fun ideas for online dates:
Online Gaming Date: Throw on some headphones and play a fun game together.
Take a Digital Museum Tour: Many museum and galleries offer digital tours that you can take from the comfort of your own home.
Surprise Dinner Date: You each order one another a surprise delivery dinner and eat your special meal over video chat.
Online Trivia Night: There are a ton of digital trivia sources that can be accessed through your computer or mobile device.
Streaming Party: Pick a movie on a streaming app you both use, then settle in to watch the movie simultaneously and text or video chat each other as you watch.
See a Show: Comedians, Drag Queens, and many other entertainers are creating livestream events through social media platforms to entertain people around the world. Find a show through Facebook or Instagram and settle in for a digital night out!
---
Written By: Brandi Brown
Brandi Brown is a daytime copywriter and nighttime novelist. Her projects range from marketing content and commercial scripts all the way to narrative poetry and short fiction. Her debut novel, Bleached, is set to release in 2021.