Everyone here today probably came to answer one of two questions—how to find a girlfriend or how to get a girlified. And while this might seem impossible at times, it really doesn't have to be that hard. Finding a girlfriend has gotten especially easy thanks to online resources (like this one), the world of online dating, and tried and true strategies (that we're going to teach you today)!
If you're looking for a way to find that special lady to spend time with, go on trips with, make memories with, and fall asleep on the phone with, you're in the right spot. Our team is here to break down the secret sauce when it comes to how to find a girlfriend in today's crazy world.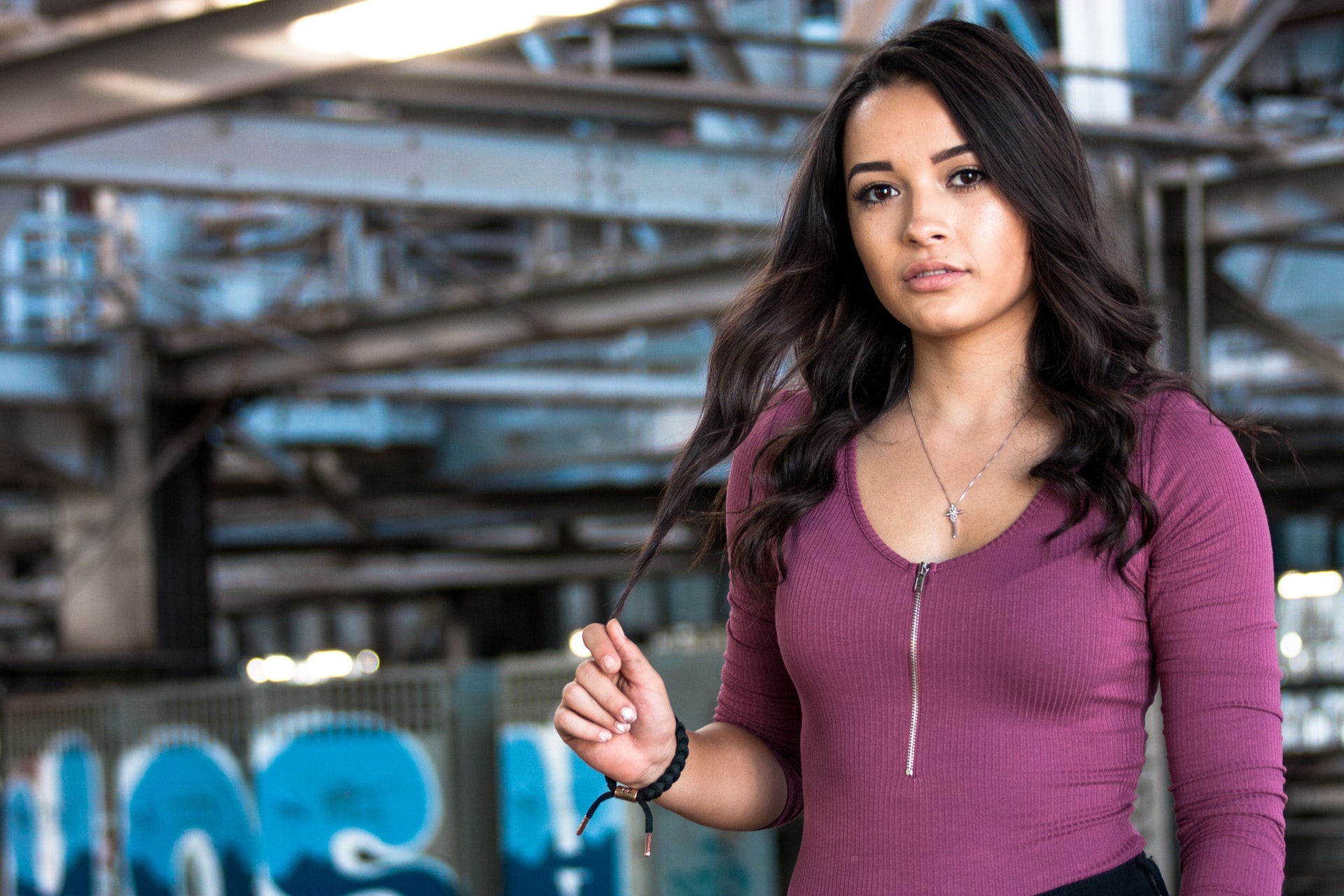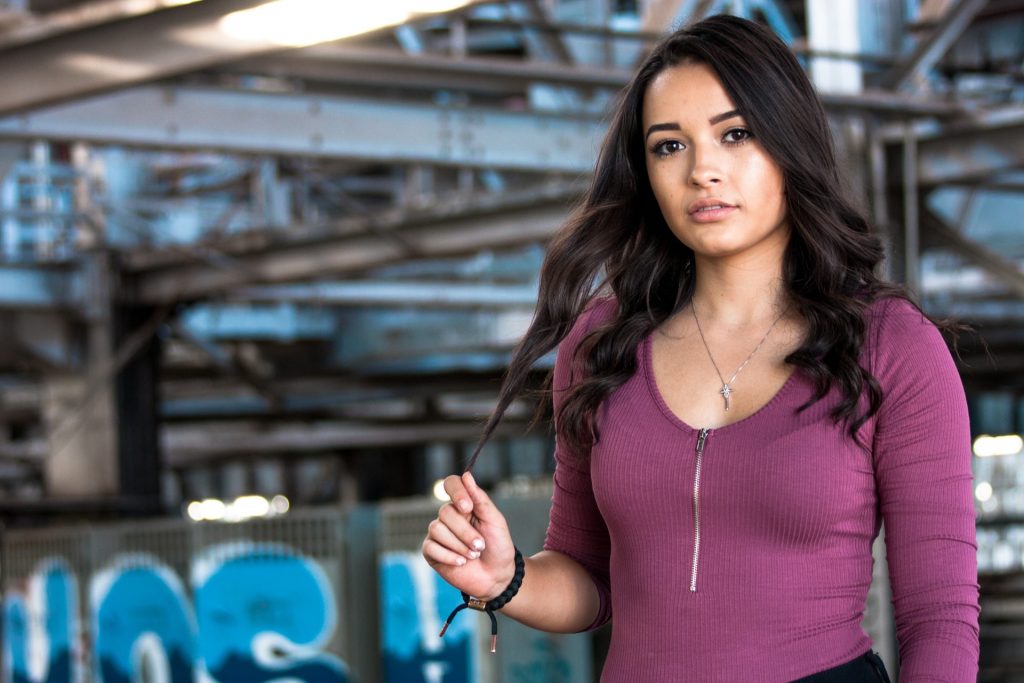 Best Dating Apps for Finding a GF
Before we get started, we do want to highlight what we think is the easiest way to get a girlfriend on the planet—dating apps. Dating apps let you quickly see which girls are actually looking for a relationship, identify if they're interested (even before you send a message), and flirt in a way that doesn't require huge amounts (or really any) courage.
Here are our favorite picks.
18 Places to Find a Girlfriend
There are so many amazing places you can go to find and get a girlfriend in today's world. Below, we're going to outline our favorite spots. But not only that, we're also going to share some tips for each to help you get the most success.
1. The Gym
While not everyone at the gym is there to find a relationship, there are going to be women who are open to it! Here are a few quick tips for how to find a girlfriend at the gym.
Tips to Find a GF at the Gym
Fitness classes are a great place to start. Get there early and stay a few minutes late when people tend to interact more.
Don't wear headphones as that can make you completely unapproachable if a girl is interested.
Talk to everyone! Don't just try and talk to girls you're interested in. Talk to the staff, other guys, etc. You never know what that might lead into, and it works to make you more comfortable talking to strangers at the gym.
Don't be too forward and become the creepy guy. As a lot of people at the gym are just there to work out, you don't want to get labeled the creepy guy from day one because that will dash your confidence and your hopes of finding a gf there.
Listen to the cues. If a girl looks like she's not interested in conversing, don't push the issue. This ties into the previous tip.
2. School
If you're not in school, this one doesn't apply! But if you are in school, look around your classes a bit more. A great place to find a girlfriend is in school because you're probably already in the same age bracket and already have some shared interests. Additionally, a lot of younger people are going to be single and open to meeting someone in their classes—so take advantage of that!
Tips to Find a GF at School
Forming study groups (with guys and gals) is a great place to start and worst case scenario you get better grades!
Get involved in extracurricular activities. These are goldmines for finding potential girlfriends.
Doing well in school can go a long way toward helping you to get a girlfriend. Women like people who are successful, accomplished, and going places in life. Remember that your education is not only an investment in your future, but an investment in your chances of getting a quality girlfriend.
3. Work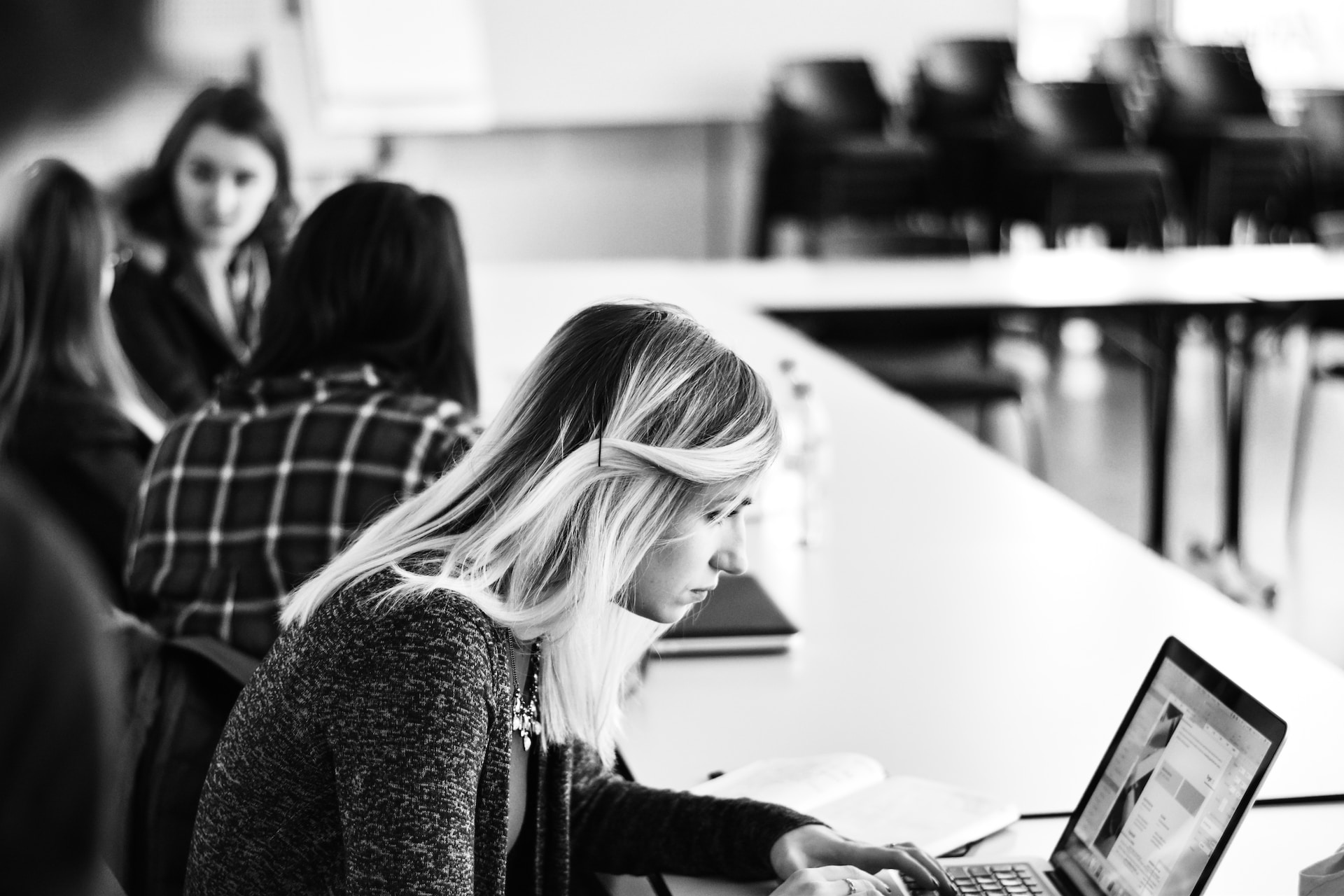 In most job settings, dating your coworkers is okay. Additionally, if you work in a service industry, you'll be interacting with tons of people that will probably include some attractive females. This makes work a pretty prime opportunity for getting a girlfriend.
Tips to Find a GF at Your Job
Make sure you understand your company policies first so you don't do anything that will get you in trouble.
Be careful of making things awkward at work. We recommend being direct with someone you're interested in (ask them on an official date). If they say no, it's done in a second and you can move on. If you drag out the process, though, it can create some awkward situations at the office.
Try and steer clear of dating your boss or someone in your chain of command (up and down). In other words, date someone on the same level as you or in another department.
4. Hanging Out With Friends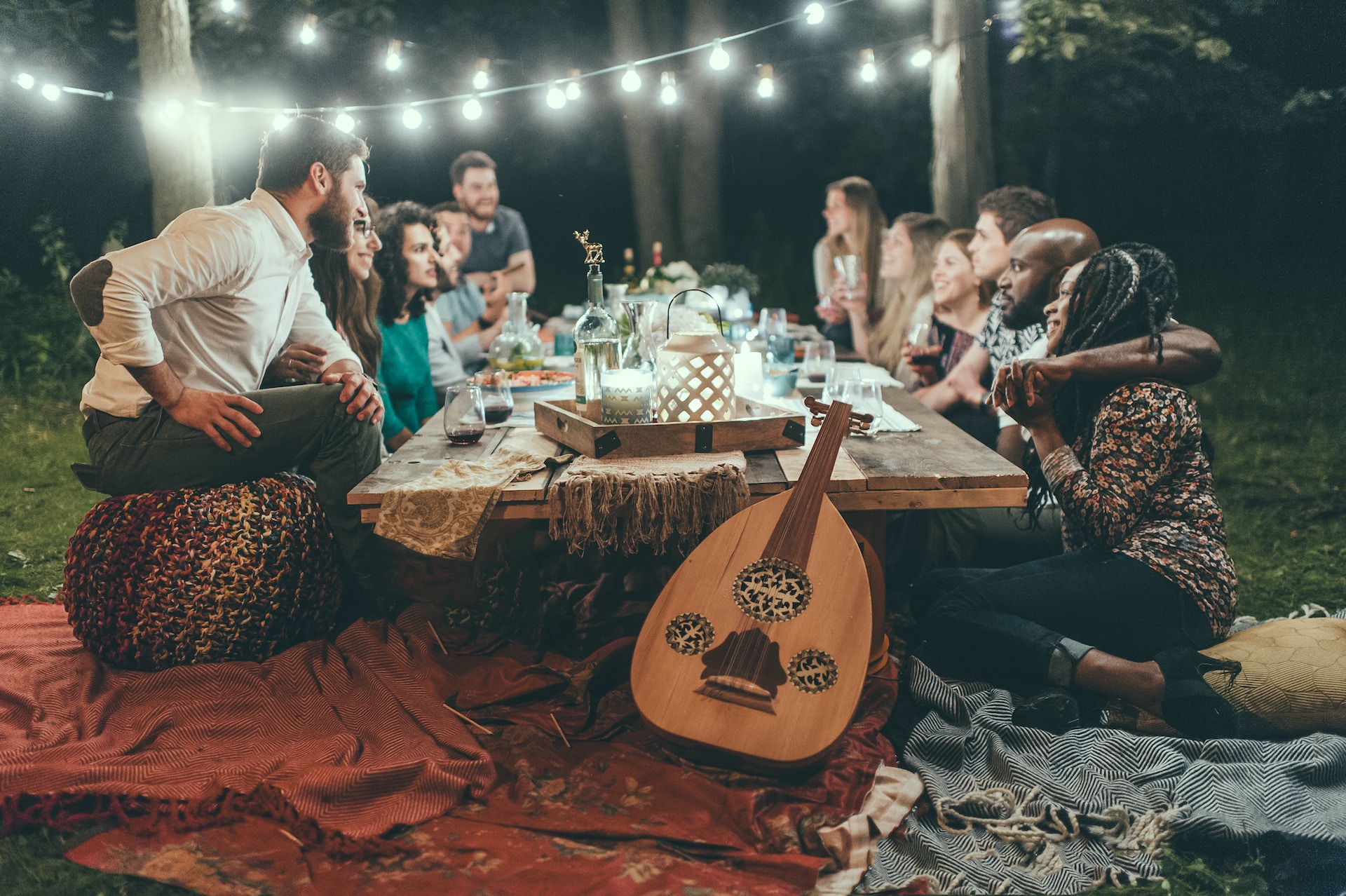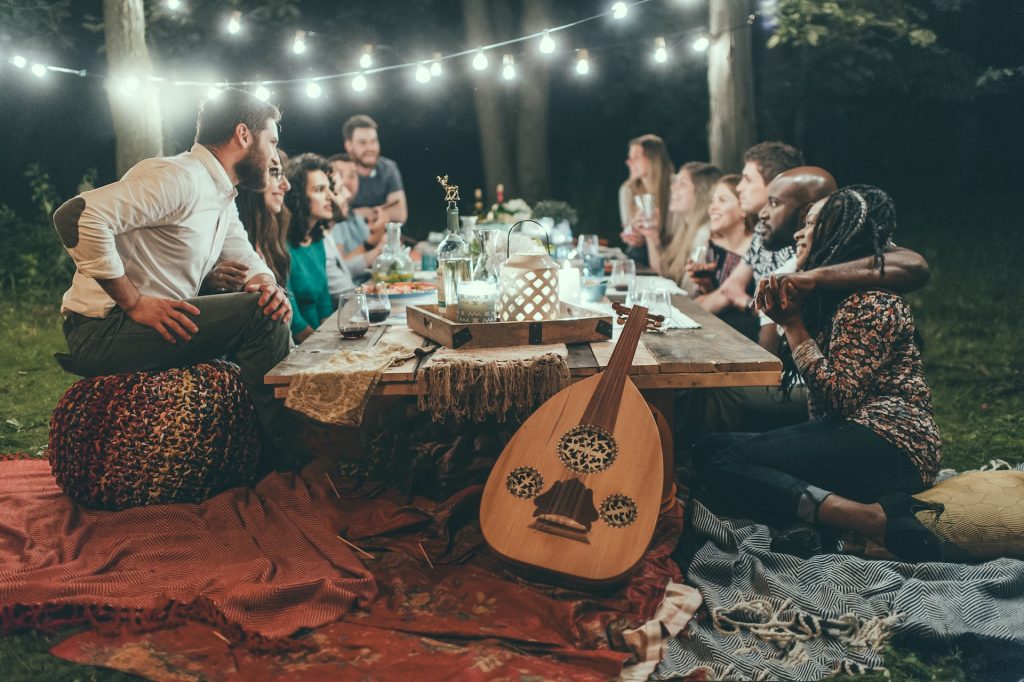 When it comes to how to get a girlfriend, your friends might be your best asset. We've written an entire guide on asking your friends to set you up on a date that you have to check out. The best part about your friends is they know you, and they often know the types of girls you're interested in dating. This is such an invaluable thing to leverage.
Tips to Find a GF Through Your Friends
Seriously, read the guide we linked above. You don't want to risk losing friends in your quest to get a gf.
If your friends set you up with someone, you better go. If you don't, your friends will look bad, and they will also stop setting you up. You don't have to become bf and gf automatically if you don't like them, but you at least need to give it a one-date shot.
5. Online Dating Apps
Girlfriend dating apps are a phenomenal way to meet a ton of women super fast! And the best part is that you know these girls are actually looking for a relationship because they have it written right on their profile. It removes all the guess work and can have you talking to potential girlfriend candidates in minutes without ever needing to leave the house.
If that sounds awesome (which it should), here are a few of our favorites!
eHarmony – The Best Dating App for Getting a Girlfriend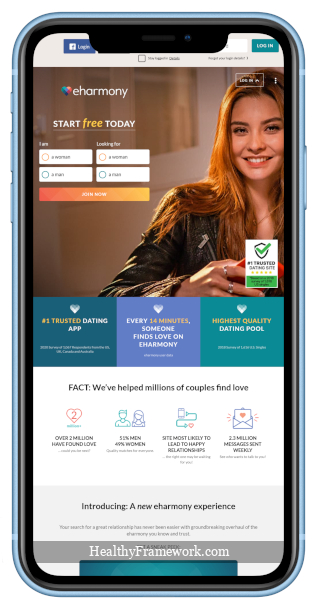 Results in More Marriages Than Any Other App
Singles Looking for Relationships not Hookups
Intricate Matching System Based on Core Values and Personality
Is eHarmony Worth It? – You bet! eHarmony is designed for people who are looking for committed relationships. If you're actually wanting to figure out how to get a girlfriend and not just find casual dating or hookups—this is the site you want to be on.
Zoosk – Most Options to Find a Girlfriend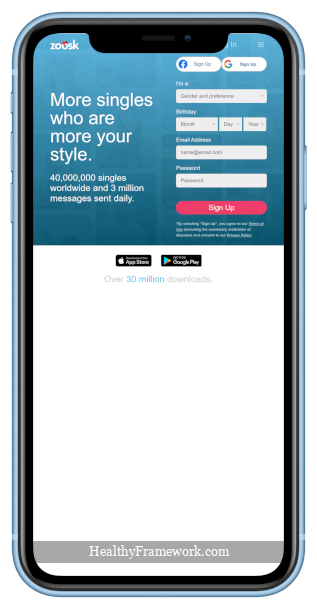 40 million + user accounts
Most single females we've found on the market
Over 3 million messages sent on the site daily
Is Zoosk Worth It? – When it comes to answering the question of how to get a girlfriend, the answer is a mix between quality and quantity. Yes, you want to have quality options, but you also need enough options to go around! When it comes to options, Zoosk is the King (or Queen). It might not be the most robust with features, but it knocks it miles out of the park when it comes to options. And with over 3 million messages being exchanged daily on the site, you know a ton of people are active.
And if you're someone who likes swipe-style dating but wants something more serious than a site like Tinder can offer, Zoosk has its own carousel feature that offers just that! We think it's absolutely 100% a must-try if you're serious about finding a girlfriend.
Christian Mingle – Best App for Christian Girlfriends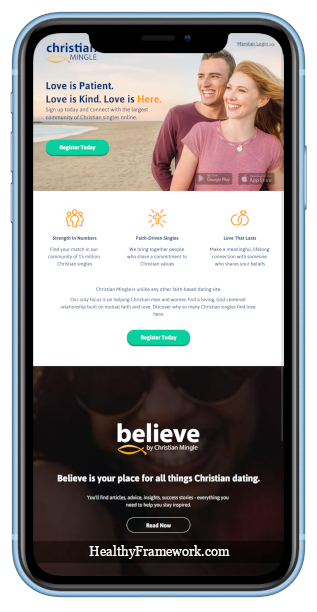 Easy to Search Singles by Denomination
Consistently Updated Interface and Functions
Some of the Best Customer Service You Can Find
Is Christian Mingle Worth It? – Christian Mingle is definitely worth is for singles looking to find a gf within their own faith—specifically the Christian faith. What's also nice about a faith-based dating app is that most of the singles on the site will be looking for a committed relationship. This means your search for a girlfriend has a phenomenal shot of being fruitful here.
Additionally, memberships are reasonably priced, and you can even use our free trial link to try before you buy!
JDate – Best Dating App for a Jewish Girlfriend
Number One Site for Jewish Singles
Great Place to Find a Committed Partner not Just a Fling
Over 20 Years of Experience in Digital Dating
Is JDate Worth It? – Sticking on our trend of faith-based dating apps, JDate is another strong candidate for those wondering how to find a girlfriend. This dating app is a modern alternative to the old matchmaking traditions of Jewish heritage with the added benefit of getting to know your partners before making any life-altering decisions.
Elite Singles – Best for Single Young Professionals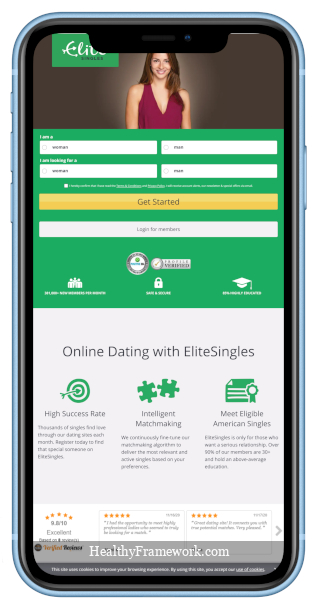 Platform for Driven and Professional Singles
Over 85% of Singles Are College Educated
Best Search Features and Filtering System Around
Is Elite Singles Worth It? –
Elite Singles is an interesting dating app that focuses on bringing together singles with good careers or otherwise successful lives. Most members have some form of an above-average education, and the majority of members are in their late 20s, 30s, or 40s. If you fall into that age bracket and want to find a girlfriend who is probably successful or a smarty-pants, you've got to give this app a try.
Catholic Match – Best for Finding a Catholic GF
Perfect for Catholic Singles Wanting a Catholic Partner
6-Month Plan Guarantee to Give You Peace of Mind
24/7 Security Features Protect You from Fake Accounts and Scammers
Is Catholic Match Worth It? – The last option we want to share on our list of the best dating apps to find a girlfriend is Catholic Match. As you can probably gather from the name, it's also part of our faith-based options on the list. If you're looking for a girlfriend who happens to share the Catholic faith with you, this site is a 100% winner.
6. Volunteer Opportunities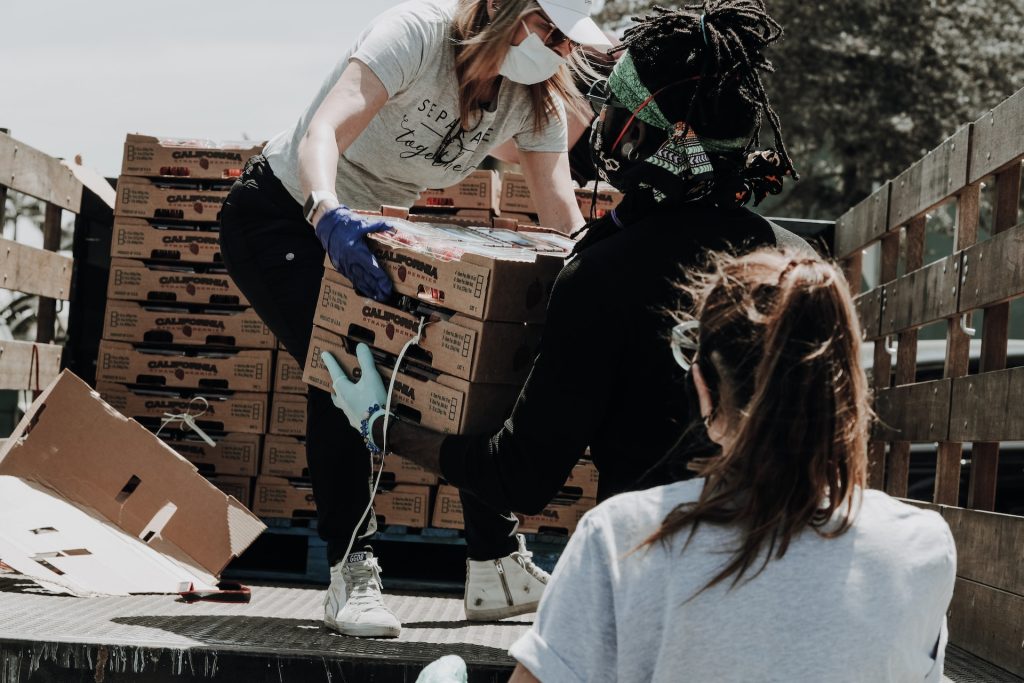 Volunteering is something that is just awesome to do even if you're not looking to find a girlfriend. On that same token, it tends to attract a lot of high-quality women who care about their community. If you're wondering how to get a girlfriend and you want a quality one, this is a leading option.
Tips to Find a GF Through Volunteering
Don't approach volunteering with the goal of getting a gf. If you do that, you'll not only miss out on all of the great benefits that come with giving back, but you'll also stick out like a sore thumb in a bad way. Let the idea of finding a gf through volunteering be a potential (but not guaranteed) side benefit.
Focus on helping and building relationships (friends) first. Let everything else come naturally. Even if you don't get a gf directly from your time volunteering, you'll be improving your qualities and values as a person, which will make you more attractive to the right woman down the line.
7. Community Sports Leagues
These are GREAT ways to meet a ton of quality women and also make new friends. The best part is that even if you know no one in your city, you can join and they'll put you on a team. Not great at sports? That's okay. Many teams play just to have fun. Remember, there are a ton of sports you can look at like kickball, soccer, softball, flag football, and more.
Tips to Find a GF Through Community Sports Leagues
Go in with the attitude of fun and not the attitude of competition. If you take the sport too seriously, you're quickly going to get a label you don't like that will make you unappealing to any girlfriend candidates you meet.
Show up early and partake in any of the fun events after the games. Often, teams go out to get food or drinks after a fun game.
Don't be scared to talk and flirt with girls on the other teams. Most of the games are always played at the same field and same time, so you'll always end up seeing them again. This opens up your potential candidates for a girlfriend by miles.
8. Church
If faith is important to you in a girlfriend, then meeting someone at church could be an awesome idea. It ensures you're going to find a girlfriend who shares the same values and often the same life goals as you.
Tips to Find a GF Through Church
Many churches have singles ministries that can help to connect you with other people looking for love within the congregation.
Christian dating apps are a great place to start for faith-based love (like Higher Bond).
Don't get weird with this one. Remember, that people's primary goal at church is connect with God. Finding a romantic relationship is still on their radar, but it comes second. Much like the gym, don't get labeled the creepy one who is just trying to meet women.
9. Coffee Shops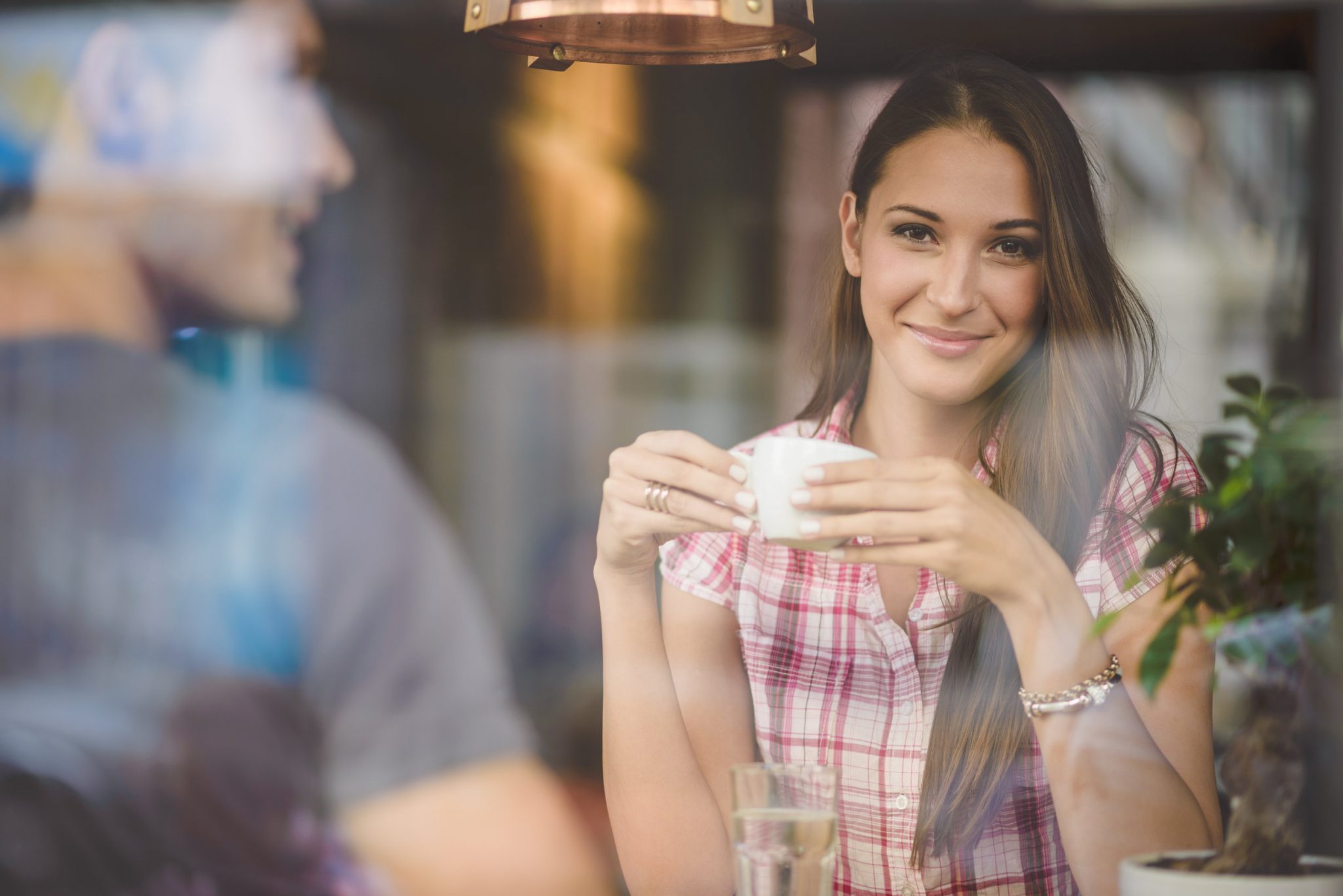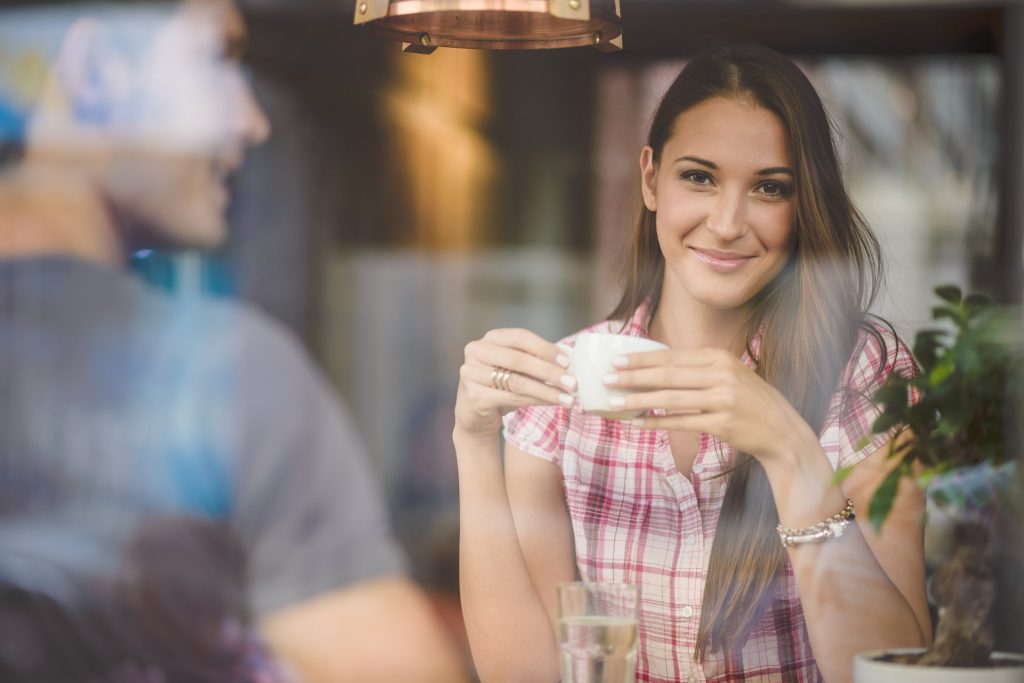 Finding a gf at a coffee shop is actually easier than you think. These place are frequented by thousands of women every single day, which means you've got options galore. You will need to have a little confidence, though, to strike up a conversation, as it's not a place that facilitates interaction without a little push from you or them.
Tips to Find a GF Through Going to Coffee Shops
Frequent the same location at the same time. This may create more opportunities with the regulars who are also in there.
Have some questions you can ask to strike up a conversation. "What was that you ordered?" "Is that book any good?"
Be aware that some women are coming to get coffee and get out fast or to sit and not be bugged. If you don't get receptive vibes right away, move on quickly. She's probably more interested in her latte than becoming your girlfriend. Also, she may come back in on a day when she has more time and you don't want to blow the opportunity.
10. Museums, Art Shows, and Cultural Events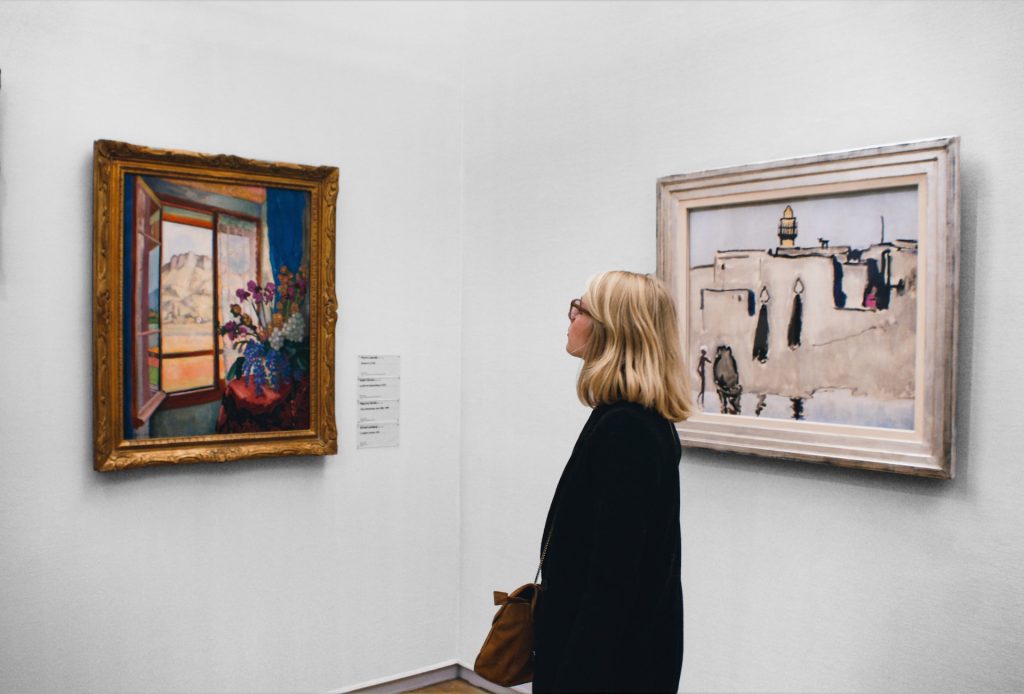 Wanna know a great place to solve the how to get a girlfriend question? Cultural events. They attract smart, creative, and unique women, and there are always things going on to talk about. Bonus points: learn a few interesting things before you go about the exhibits that you can share (without trying to sound like a know-it-all).
Tips to Find a GF at Museums and Cultural Events
Seriously, take some time to brush up on the exhibits you're going to see. This can give you a unique opportunity to share something and strike up a conversation with a potential gf candidate.
Don't act like a know-it-all, whether you know it all or not. If you share a neat fact and she asks how you know it, just tell her you did a little research beforehand because you were excited about the exhibit. This demonstrates a lot of attractive qualities like planning, learning, education, and thoughtfulness. But if you act like you're some expert (even if you are) who is better than them, it won't get you far.
11. Grocery Stores
Yes, you can approach and meet women at the grocery store who could potentially become your gf. The tough part, as always with something other than online dating, is that you don't know who is single and who is looking. Additionally, some women aren't as open to meeting people in places like the grocery store. It's still a great place to strike up random conversations about products, recipes, or anything else that you can work with.
Tips to Find a GF at the Grocery Store
Again, read the verbal cues. If she looks like she is in a hurry or is trying to avoid eye contact, that probably means she just wants to shop. Respect that.
Don't forget about the staff! Your next girlfriend could be working at the supermarket waiting for you to ask for their recommendation on the best type of soup—or something like that. Just don't get weird where going to the grocery store is permanently awkward if it doesn't work out.
12. Arcades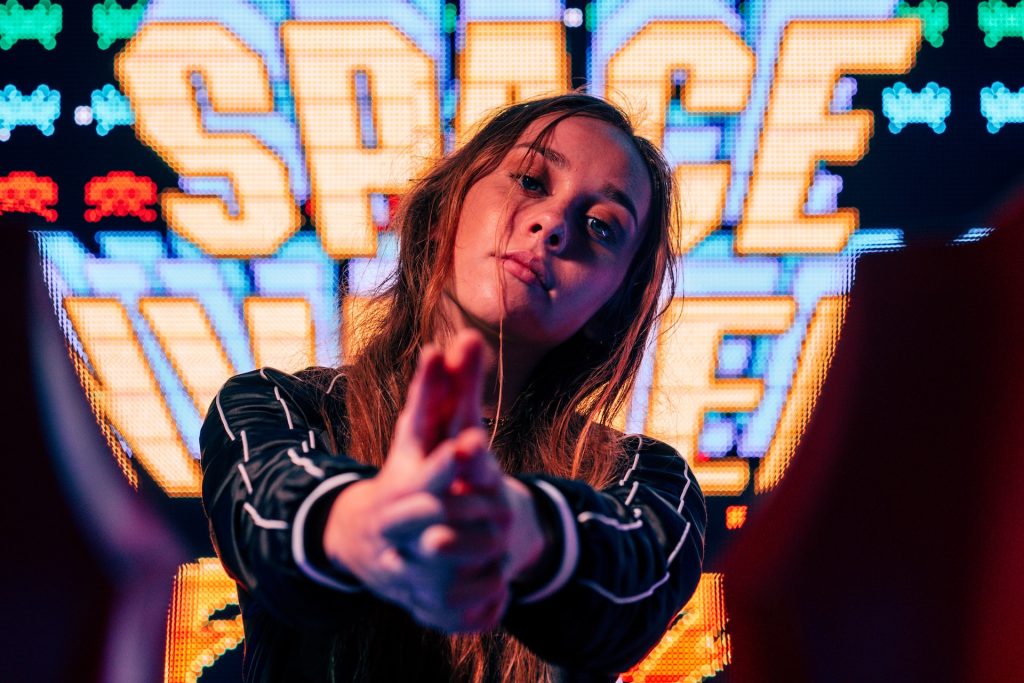 Getting a girlfriend who likes gaming gets a lot easier when you start frequenting arcades. Yes, these places will be guy-heavy, but there are a lot more women frequenting these places now-a-days. Also, stereotypically speaking, a lot of the guys who go to arcades are a bit more shy, so exhibiting some courage to start a conversation may go a long way.
Tips to Find a GF at Arcades
Don't talk about the fact that she's a girl at an arcade. Yes, it might be something you don't see that often. But drawing attention to it makes her feel strange and unwelcomed. This is not a great first step to getting a girlfriend.
Don't get too competitive. It's okay if she wants to be a little competitive, but showing off how good you are at a game by destroying her is probably going to solve the quandary of how to get a girlfriend.
Don't get lost in the game. If you can play for hours on end per turn, don't do that and ignore the girl you're interested in. Play a little, and then focus sometime on her.
13. Concerts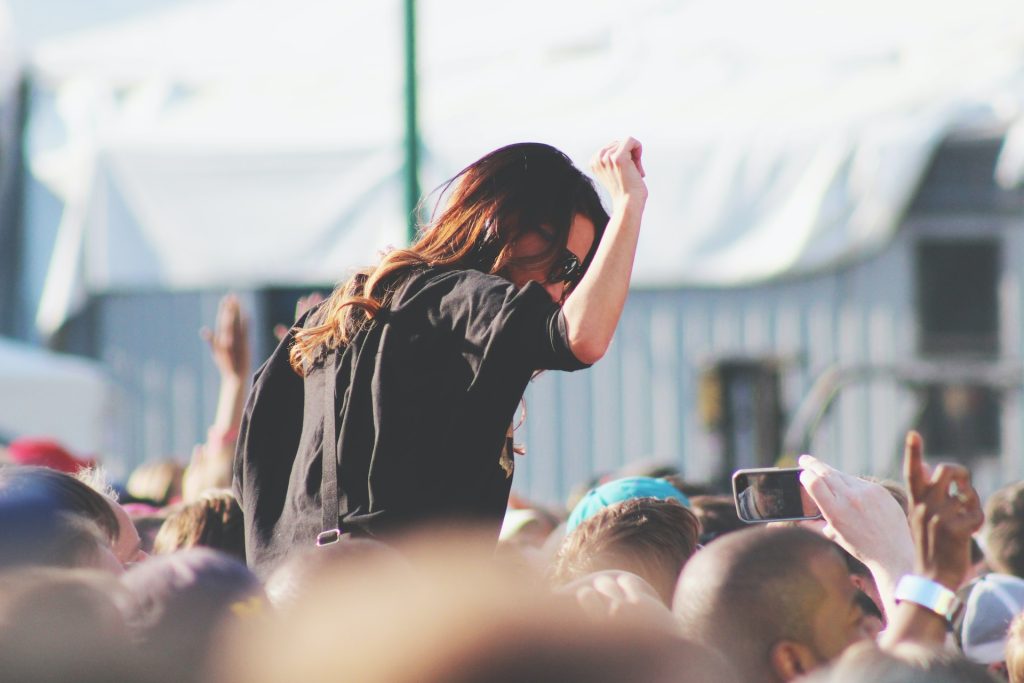 Meeting a girlfriend or at least a girl to date at a concert is actually a pretty neat idea that a lot of people have had success with. Not only do you already know you like the same music, but many music genres attract people with similar values and lifestyles—all key things to an ideal gf.
Tips to Find a GF at Concerts
Smaller concerts are more ideal as you can usually talk a bit more thanks to the informal aspect. It doesn't have to be a major band or a huge venue to be a great place to meet women.
Try to avoid situations where you have to yell to have a conversation. Maybe look for opportunities between sets or away from the main stage where it's not a chore to hear each other.
You can strike up a conversation easily asking things like how long they've been a fan or if they've ever seen the band live before.
14. Parks
Women may feel safer getting approached in a place like a park where it's wide open and there are lots of other people around. If you're trying to meet a new girlfriend at the park, here are some additional tips:
Tips to Find a GF Through Visiting Parks
Never approach a woman at night in the park. Period. Hard stop. If a women isn't comfortable and feeling safe, she's not going to be open to getting to know you.
Only approach when there are lots of other people around so she feels more comfortable. This ties into the previous tip, but matters during the day time.
Don't hover or chase someone in the park. If you want to talk to them, be direct so you don't come off as creepy. Additionally, make sure you do it in a way where they don't feel cornered or like they couldn't get away if they needed to. Giving this much needed space can increase your chances of a positive conversation that could lead to a date that could lead to a girlfriend.
15. Open Mic Nights
These events have a great atmosphere and are usually at chill bars or coffee shops. Just make sure you mingle and actually make an effort to talk to people or you'll just end up sitting at your table by yourself all night. A little courage in a welcoming environment could lead you to finding an amazing girl who very well could become your gf.
Tips to Get a GF Going to Open Mic Nights
If you have talent, perform! This is almost a cheat code to meet people who are there.
Become a regular. This can make people become more comfortable with you and be more open to conversations.
Be respectful of the acts. If someone is performing, pay attention to them (even if they're not someone you're interested in dating). You never know if they're a friend of someone you fancy. If you're disrespecting their friend, you can guarantee you won't get far with them.
16. Game Nights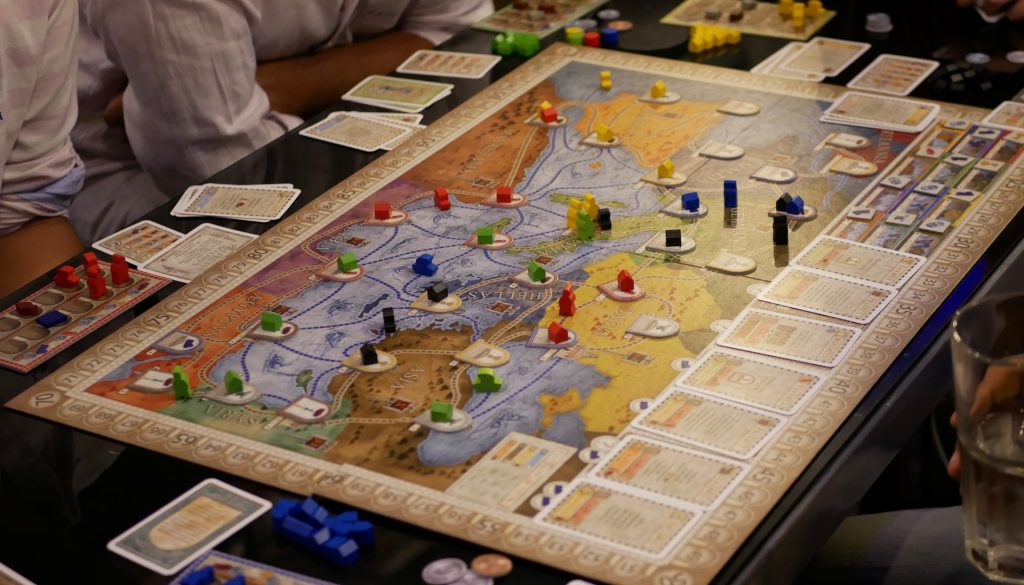 One of our favorite answers to the how to get a girlfriend conundrum is game nights! Bars and coffee shops are now regularly hosting board game nights, trivia, and things of the sort. These are phenomenal ways to make new friends and meet women because they almost force interaction amongst everyone there.
Tips to Find a GF Through Game Nights
Search Google for "board game nights in my area" to find event calendars and bars offering these events. Make sure you look to see if you should bring your own game or if they have them their (they usually do).
Learn how to play a few popular games first. If you know how to play a game and someone is looking for another player, you're a much easier fill in than someone who has no idea how to play.
17. Festivals and Special Events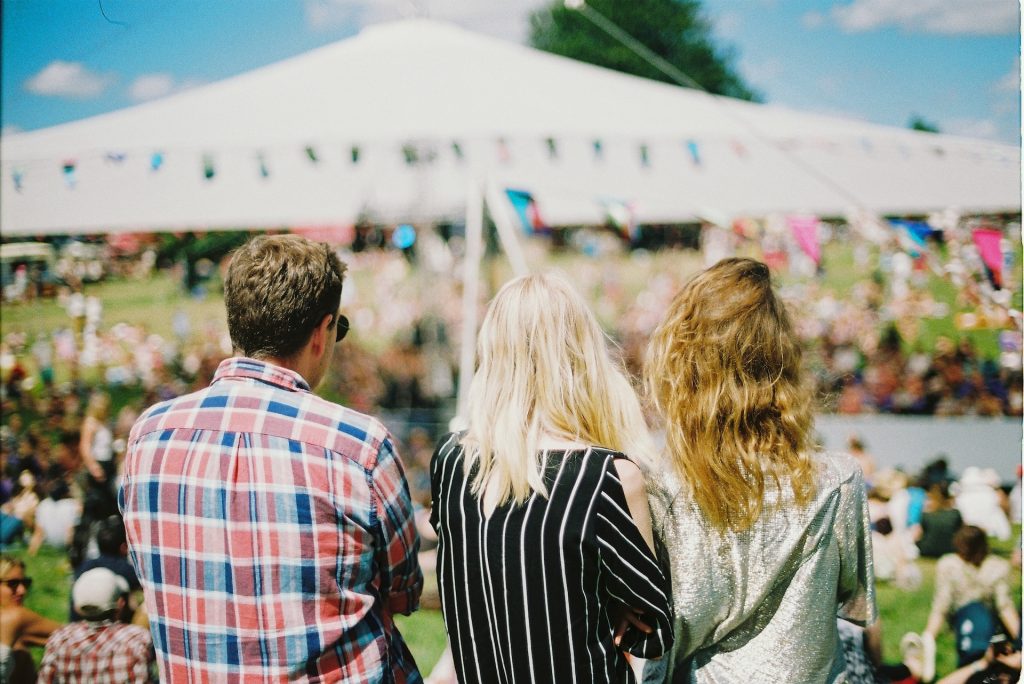 Festivals and concerts are quite similar and both are great places to find a gf. What we like a bit more about festivals is that they're usually all day or several hours with several acts. This means a lot more down time and areas to roam around and interact. Concerts are a bit more "once they start, you're locked in." Festivals also usually have more interactive exhibits and activities where you can find easier ways to strike up a conversation with a girl you're interested in.
Tips to Find a GF Through Festivals
Search your local events calendar to find unique things going on. The more in advance you can find the event, the more prepared you can be.
If the event is a cultural event, do some homework first to learn about what you're going to. Much like with the museums, this can give you a leg up with ways to start a conversation.
Sign up early, especially if there are interactive things you can do within the event! There are often neat events within the event that could be gold mines for meeting someone. For example, if a festival has a beer or wine tasting going on with limited spots, that could be a great place to meet someone.
18. Anywhere in Public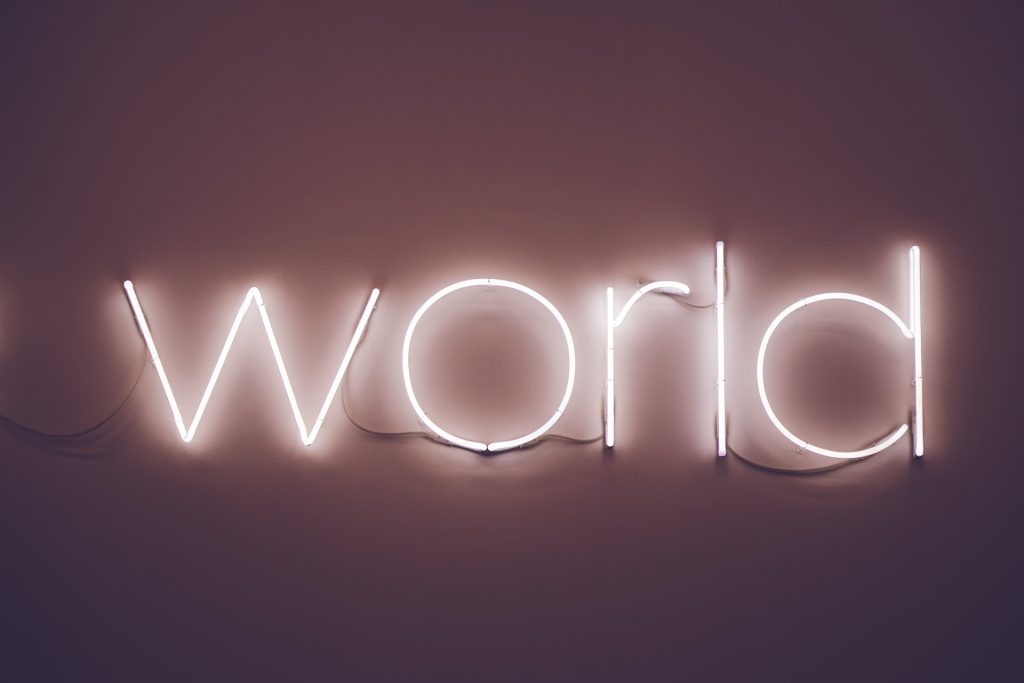 You can find a gf literally anywhere in public, as long as you have the confidence and courage to strike up a conversation and deal with some rejection. If that's not your jam, remember that online dating and girlfriend apps remove a lot of that awkwardness and really make the process a lot smoother (and easier).
Tips to Find a GF Through Other Public Options
Be open at all times. There are very few areas that are "off limits" to meeting someone to date.
Don't be scared to show a little courage. The "worst" thing that can happen is they say no, which is not bad at all. Never take it personally, and just move on to the next one!
How to Find a Girlfriend – 3 Steps
When it comes to answering the ever-popular question of how to find a girlfriend, there's quite a bit we need to cover. We've already covered the where, but now we need to talk about the preparation before you hit these spots up. It starts with getting things in your life right, leads into figuring out what type of girl you're looking for, and ends with knowing where to look (which we already covered). Let's get into all of that for you right now!
Step 1 – Get Yourself Squared Away
You have to be the kind of person that your ideal girlfriend would want to date.
We made that statement it's completely own paragraph because it's THAT important. You don't have to be perfect, and you don't have to have every aspect of your life in order to get a girlfriend. However, if you're not even close—it's probably worth taking some time to work on yourself first before you dig into how to find a girlfriend. A great girlfriend will make you a better person, but they need to be complementary. If you are expecting a woman to fix you, you'll have no luck finding love.
Here are a few sample areas that you may want to consider improving yourself on before jumping into the search for a girlfriend.
Your health – This includes things like eating habits, weight, and overall how you take care of yourself.
Your mind – Are you someone who NEEDS a girlfriend? If you are, you're going to struggle in dating. Take the time to get to a point where you're happy with yourself before you jump into the dating scene. You will thank us for this.
Your finances – No, you do not need to be rich to start dating. Everyone deserves love no matter what their financial situation is. That being said, people who have good control on their financial situation are more attractive and usually make better partners. You wouldn't want to find a girlfriend who has bad spending habits and no respect for controlling their finances. There is a big difference between being rich and having control of your finances. Good control includes things like a savings plan, minimal frivolous spending, minimal debt or at least a plan to pay off that debt, no bad buying behaviors, etc.
Step 2 – Determine What Kind of GF You Want
You're not going to have a whole lot of luck finding what you're looking for if you don't know what you're looking for! Take a few minutes and figure out what you're looking for in a girlfriend. Be careful not to get too crazy with a checklist, and make sure to separate the deal breakers from the things that would be nice to have. There's a major difference between wants and needs when it comes to the ideal girlfriend.
Here are a few questions you can ask yourself to get to the bottom of this. It's important you spend some time here, as this is an often overlooked step in how to find a girlfriend.
How committed of a relationship am I looking for?
What is the age bracket I'm interested in?
Am I open to a girlfriend who has kids?
Do I have any deal breakers when it comes to things like drinking and smoking?
Am I looking for a girlfriend who has the same faith as me?
Am I interested in getting a girlfriend that lives close by or is long distance okay?
Is there a particular style or personality I'm looking for in a girlfriend?
Step 3 – Know the Best Places to Find a Girlfriend
As you can probably already gather, we think that girlfriend apps online are the best places to find love. Why? Because you can see more options in a short period of time, search for exactly what you're looking for, and you know right off the bat which girls are single and which are looking for a committed boyfriend/girlfriend relationship. If that sounds like a winning combination to you (which it should), we'd recommend scrolling back up this page and finding one of the options that suits you best.
Are there other answers to where and how to find a girlfriend other than online? Of course! We outlined a ton of these great options at the top of this page 🙂
FAQ
How can I get a girlfriend easily?
The easiest way to find a girlfriend is to use online dating apps. Girlfriend apps are designed to be efficient and streamline the search process. That being said, it's still going to take work. Make sure you have realistic expectations that finding a gf may take some time (if you really care about finding the right one).
Can I get a girlfriend online?
Yes, online dating often results in finding a girlfriend (or boyfriend for that matter). Once you have begun speaking with a match and getting more comfortable you may want to begin officially dating. If your match agrees to be your girlfriend, it is time to put in the work as a partner to foster and maintain your relationship.
Do online relationships work?
Online relationships can work very well as long as both partners are willing to put in their share of the work. You don't always need to be face-to-face to enjoy time together or have a date, but if one partner is constantly unavailable or unwilling to try, the relationship will likely fail.
---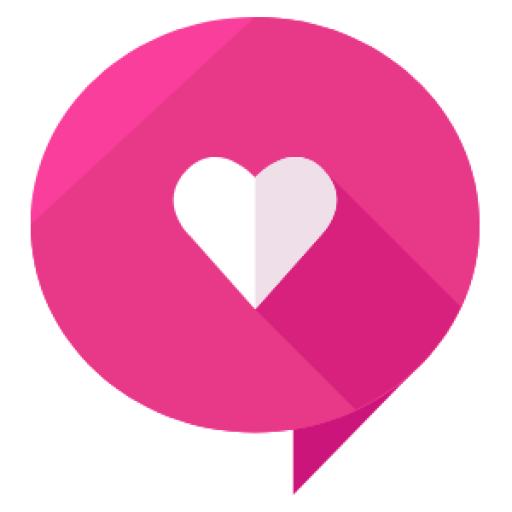 Written By: Healthy Framework Team
The Healthy Framework team has a combined 50+ years of experience in the online dating industry. Collectively, the team has reviewed over 300 dating apps and is known as one of the leaders in the relationship advice and information space. The team's work has been featured on Zoosk, Tinder, The Economist, People Magazine, Parade, Women's Health, Her Campus, Fox, and more.