Are you a single farmer looking for someone else that understands the farming lifestyle? Finding love as a farmer can be tough in a world where you live acres away from other people. Thankfully, the best dating sites for farmers can help! These dating sites can help connect you with other singles in your area that understand the up before the sun mentality and the value of a hard days work.
---
What About Dating Sites Dedicated to Farmers?
If you've seen the commercials, you've probably heard of dating sites that are 100% dedicated to farmers. Things like Farmers Only or Love On the Farm, or whatever it is they're called. While you might think this is what you're looking for, we'd disagree pretty strongly.
Look, we love the idea of dating sites dedicated 100% for single farmers. And we'll even go as far as commending the sites that gave it a try. The problem? These sites are about as bare as a barn in a drought.
Chances are when you log in, there are going to be very few (if any) farmers in your area. These dating sites for farmers only would be incredible if they worked, but there are just too few people on them. What you're much better off doing is using an online dating site with millions of people and then sorting by people that are farmers or that live in your area (where it's probably mostly farmers anyways).
As a farmer, you understand the importance of planting seeds in fertile ground where you have the right resources to grow. The same is true about your love life. Dating sites for farmers only are a great idea, but the resources (other singles) you need to grow your love life just aren't there.
Instead, take advantage of more mainstream dating sites and use the filters and features to turn it into your own farmers only dating site. You'll meet more people, have more success, and get way more out of your experience dating online.
Why We Love These Farmer Dating Sites
Plenty of single farmers spread out all across the United States
Affordable memberships that are worth every penny
Easy to use and easy to set up to save you time
Mobile capabilities that let you search and respond at home, at the barn, on the tractor, or at the feed store
Tips for Getting the Most Out of Dating Apps for Farmers
Stick to the mainstream dating sites. – As we just mentioned, there are far too few single farmers on the dedicated dating sites. While it would be awesome to see a farmers only dating site with a ton of singles, it's just not reality. Instead, use the mainstream sites where there are plenty of people that fit what you're looking for.
Learn to use the search and sorting functions. – As a farmer, you understand the important of knowing how to use your tools properly. When it comes to dating, learn to use the search and sorting functions. Because you're using mainstream dating sites, there will be some city-slickers on there that don't know what a sunrise looks like. If you learn to use the search and sorting functions, though, you can find and meet exactly what you're looking for.
Tell people you're looking for a farmer. – Don't be shy about what you're looking for! If you don't tell people you're looking for other single farmers, then you might get inundated with messages from people that don't match what you're looking for. While the attention might feel nice, it's just going to waste your time. Instead, fill out your dating profile in a way that tells people exactly who you are and what you're looking for.
---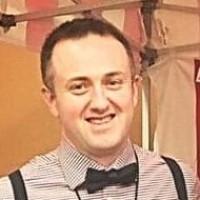 Written By: Jason Lee
Jason Lee is a data analyst with a passion for studying online dating, relationships, personal growth, healthcare, and finance. In 2008, Jason earned a Bachelors of Science from the University of Florida, where he studied business and finance and taught interpersonal communication.
His work has been featured in the likes of The USA Today, MSN, The Motley Fool, Net Health, and The Simple Dollar. As a business owner, relationship strategist, dating coach, and officer in the U.S. military, Jason enjoys sharing his unique knowledge base with the rest of the world.