Whether you're in medical school, residency, or have run the full gamut and are in practice, dating can be hard. Most doctors work long hours and endure fairly stressful conditions that can make the idea of trolling for love at a bar after finishing your rounds seem like the worst prescription for success.
Luckily, we've got a remedy we think you're going to like. There are several dating apps for doctors that can help you match with other professional singles who may or may not understand medicine, but they understand (and respect) hard work.
1. eHarmony – The Best Doctor Dating App for Serious Relationships
According to the American Medical Association, most doctors work on average 40-60 hours per week, with 20% working somewhere north of 60 hours! What this means is the time you can dedicate to dating is limited. More correctly, it means your time is valuable, which means you need to ensure the doctor dating app you choose cuts out the distractions, eliminates time wasters, and doesn't attract people who aren't serious about investing in the process.
eHarmony is the ideal option that understands your logistical (time) limitations and need for real results. Yes, the initial sign up time and profile creation process is longer than most other doctor dating apps which could be a turnoff. However, doctors understand how upfront work can pay major dividends in the long run (if you didn't, you wouldn't have gone to medical school). By taking this extra upfront time, you provide the necessary information for eHarmony's algorithm to "do the work for you" when it comes to curating matches.
Hands down, eHarmony is the top doctor dating app for medical professionals looking for something quality and serious.
2. Elite Singles – The Best Site for Finding Other Professional Singles
With it sometimes taking upwards of 10-15 years of schooling and residency to become a doctor, we'd venture it's safe to say that doctors appreciate the value of education and the desire to be the best in your respective field. Because of this, it would make sense to want to align with other singles (maybe not only in the medical field) who understand and demonstrate the same views on these topics.
Elite Singles entire goal is to seek out young and seasoned professionals who hold above-average levels of education and place goals and success in high regard. While you'll see your fair share of medical professionals on the app, you'll also see business executives with MBAs, entrepreneurs, lawyers with JDs, philanthropists, and small business owners. The eclectic mix of people who all might value success differently makes for an upscale and quality dating experience perfect for doctors with demanding careers and life goals.
Now, some of you may not want to be part of the next power couple and would prefer to date someone not as career-driven as you, and that's okay. If that's you, eHarmony is probably a better fit than Elite Singles. But if education, drive, and success are attractive to you—this is the dating app for you.
3. The League – Best High End Dating App for Doctors

Sometimes doctors like the finer things in life. And often, that also refers to the singles they date. I get it—you're a successful, driven, hard-working professional; it makes perfect sense that you'd want the same in a mate. If we're preaching to the choir, this is where The League dating app comes into the picture.
As one of the most elite dating apps on the market, the clientele on the app are the brightest and most successful in the city. But, keeping that higher echelon dating pool does come at a price—both literally and figuratively. Expect higher prices, expect to have to get on a waiting list, and understand that you must be voted into the app. Yes, it's a lot, but it's how they guarantee the quality. And hey, you got into med school; at least you don't have to write an essay to get into The League, right?
One other caveat to point out—The League is only viable in major cities. The company takes a city by city rollout method and only go to the biggest cities in each state. But if you're close to one of those cities and higher echelon, elite dating sounds amazing to you—The League is the doctor dating app you've been looking for.
4. Jdate – Best Dating App for Jewish Doctors

As of the most recent study published, just over 14% of physicians in the US identified as Jewish. With nearly 1 in 6 doctors being Jewish, it makes complete sense that we should include a Jewish dating app on our list of the best options for doctor dating. And when it comes to the best of the best in Jewish dating, it's Jdate without even a close second.
Expect a smaller userbase, but expect that userbase to care about their faith and be aligned with your religious beliefs. Also, expect to see a considerably higher number of medical professionals on the app purely based on the previously cited statistic.
5. ForeverX – Best Healthcare Only Dating App
Founded by a brother and sister duo (one who is in residency at Duke University and one an entrepreneur), ForeverX aims to be one of the first healthcare professional only dating apps on the market. With a focus on serious relationships (just look at the name of the app), this has potential to be a quality option for doctors and healthcare professionals looking for love.
However, there are a few reservations we have (and the reason it's toward the bottom of our list). First, you might not want to date someone who also works in healthcare. Two people doing 80 hours a week might not be the best prescription for a great relationship. Second, the app is wildly new and doesn't look to have a ton of traction just yet. According to our last check, ForeverX only has 7 reviews on the App store and it only has 1k+ downloads and a pretty rough 1.3 star review on Google Play.
It sounds like there are some technical issues the app still needs to work through, but we wanted to put it on your proverbial radar as it's pretty niche focused on doctors.
6. DownToDate – Physician's Only Dating App
The last dating app for doctors on our list sings the same tune as ForeverX, except that instead of targeting the entire medical field in its marketing, it's geared towards physicians. Created by Robin Moyer, MD, MBA, DownToDate markets itself as "Exclusive. Authentic. Physician Dating." In order to create an account on the site, you do have to take a picture of your medical ID badge and have it approved by the team.
As we mentioned, there are some of the same concerns we had with ForeverX. On the Google Play store, the app only has a 1.2 rating with just over 1k downloads. And on the iOS store, while they don't give us download stats, we only see 15 reviews and ratings, which generally indicates a very small userbase size.
Again, we love the concept and we think they're onto something, but they need to work through some kinks and get their name out there a little more.
---
Why These Are the Best Dating Apps for Doctors
While this isn't a medical study, we do want to do our due diligence and share the reasonings behind our findings. Here are a few of the most important reasons we selected these options as our top picks.
A Focus on Privacy and Discretion
Look, we don't have to tell you that a lot of men and women dream about being able to date a doctor. While this often attracts some incredible people, it can also attract some riff-raff. These doctor dating apps have tools and resources to manage your privacy and keep out the less savory individuals that are just interested in the idea of dating you for your career. We call them RX rats. Feel free to take that term and run with it.
Options to Decide How Much You Share
Maybe you want everyone to know you're a doctor? Maybe you just want people to know you're in the medical field? Or maybe this is information you want to save and only share once you start a conversation with someone. Which of these is right? All of them, because it's up to you. This is why we like to avoid dating apps that require you to select a job from a dropdown menu or force you to share more than you're comfortable with. Instead, you can put "healthcare" if you want to keep things a little more discreet or share your exact specialty if you want. The point is we want apps that let you choose.
Reasonable Pricing Structures
Regardless of where you are in your medical career, there's no reason to light money on fire just for the heck of it. And with 73% of students graduating medical school with debt (often significant), why not find opportunities to save some money. All of the dating apps for doctors we've recommended might not be the cheapest, but they do offer the right amount of value for what you're spending.
Doctor Dating Apps FAQ
What types of doctors are these dating apps good for?
As we mentioned, these doctor dating apps are great for all types of doctors. Generally, we see a lot of success for physicians, surgeons, medical students, residents, dentists, and chiropractors. Additionally, these dating apps are good for people who hold Doctorates as they cater to professionals of this caliber.
Is online dating for doctors a good idea?
Absolutely yes. As doctors, you have limits on your time, your schedule, and you generally have pretty defined ideas of what you're looking for. Online dating allows you to cut through the noise, weed through the riff-raff, and find that perfect man or woman you're looking for.
What's it like dating a doctor?
The chances are high that some of you here are looking to date a doctor and may be wondering what that's like. If you'd like a complete answer, we'd invite you to check out our dedicated article on what it's like dating a doctor.
Are doctor dating sites safe?
As a medical professional, you obviously understand the importance of safety and discretion. As long as you stick to the reputable and trusted doctor dating apps, you'll have a safe experience online. Additionally, you'll want to do your part to stay safe. As you know with patients, you can give them the best treatment ever but if they don't choose to do what's best for themselves, it can create issues.
Are these the best dating apps for nurses too?
While all of these apps are also great for nurses or anyone in the medical community, we had a dedicated guide specifically for dating as a nurse or meeting nurses. Check out our nurse dating app page now for more information.
---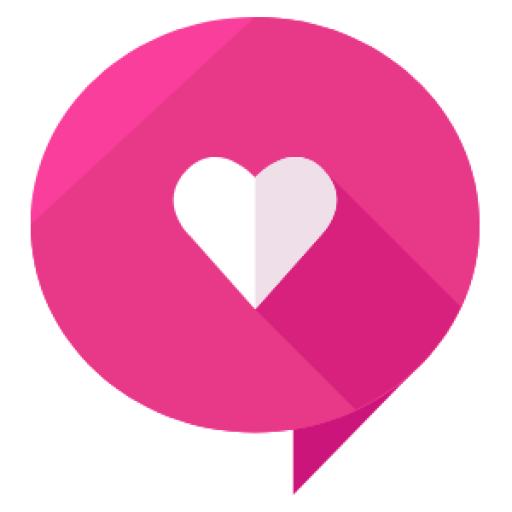 Written By: Healthy Framework Team
The Healthy Framework team has a combined 50+ years of experience in the online dating industry. Collectively, the team has reviewed over 300 dating apps and is known as one of the leaders in the relationship advice and information space. The team's work has been featured on Zoosk, Tinder, The Economist, People Magazine, Parade, Women's Health, Her Campus, Fox, and more.