If there is any life event that can make you both want to jump into dating and also avoid all social situations, it is getting a divorce. Even the easiest, cleanest divorces can affect your love map. After all, chances are you didn't get married with the intent to get divorced down the line.
Still, don't let a failed marriage scare you into a lonely existence with no possibility for love and connection. Not all marriages are meant to be, but there is someone out there for you that can bring love and light into your life. To get started, take a look at these dating tips and our list of the best dating apps for divorced singles.
We know there is true love out there for you, so let's find it.
6 Legit Dating Apps for Divorced Singles
---
Are These Dating Apps Good for Divorced Parents?
Yes! These dating apps for divorced singles are great for parents because you can specifically search for other singles that are:
Okay with you having kids
Also have kids of their own
Are understanding that your kids will always come first
Having children does not need to feel like a burden in the dating world. These dating apps take your parent status into account when matching you with other singles. It truly doesn't get any easier!
Online Dating Resources For Divorced Singles
Online dating after divorce? It can be hard to know where to turn.
That's why we've put together this list of resources to help divorced singles to start fresh and find lasting love online.
The last helpful resource you have at your disposal is our staff here at HealthyFramework. If you contact us we would be more than happy to answer any questions you may have about divorced online dating, divorced dating apps, or really anything dating-related.
Finding Love After Divorce
Finding love after a divorce doesn't need to be a taboo concept. No matter what happened in your marriage to cause it to end, you are deserving of love and companionship. If your marriage ended due to mistakes on your part, use the experience as a learning tool to better yourself.
If your marriage ended due to your partner or simply due to falling out of love, consider utilizing therapy services to help overcome the grief. It can be tempting to jump from rebound to rebound after a divorce, but implementing some self-care prior to getting into the dating pool can help you get on the right path for finding love after divorce.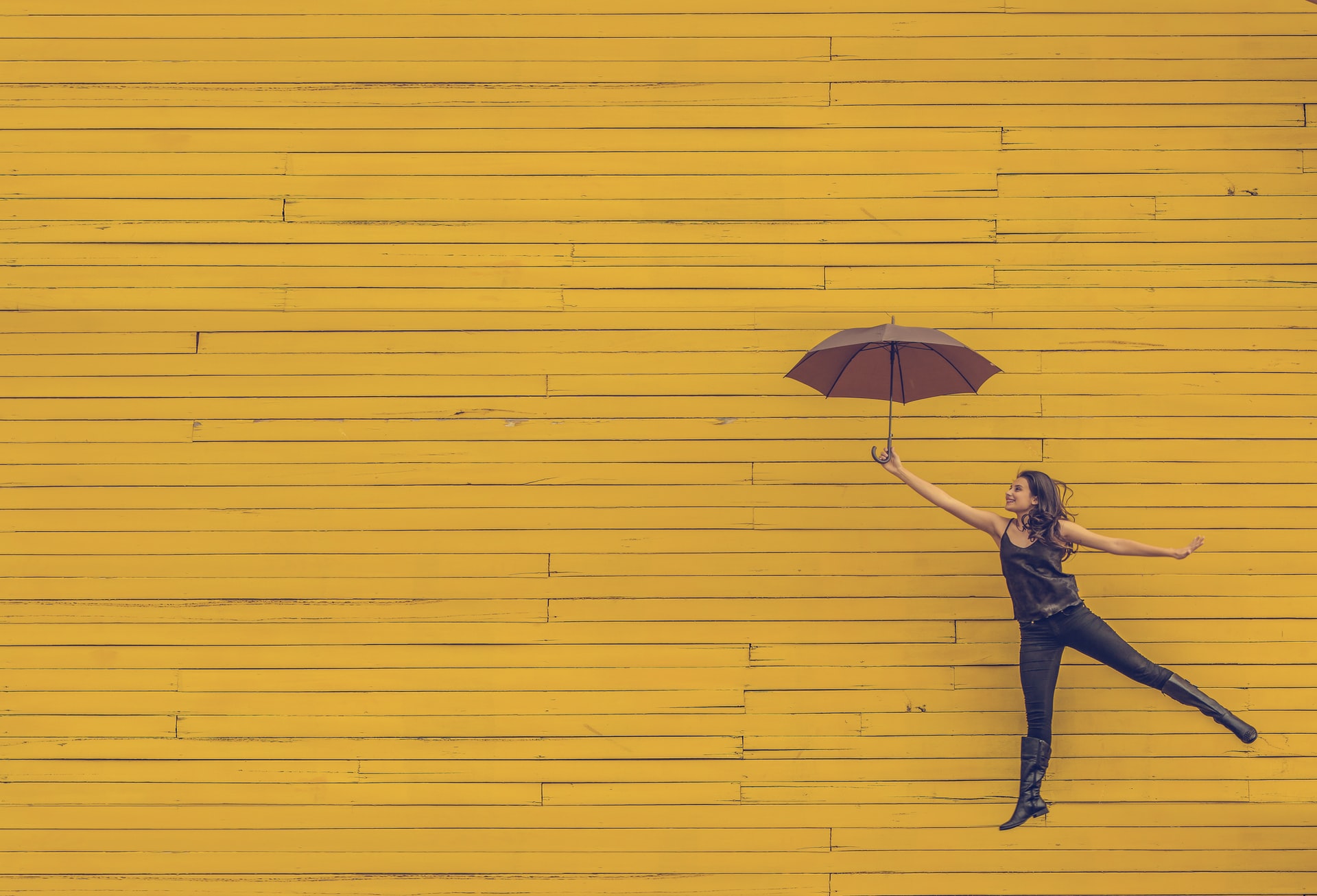 Finding Love After Divorce at 30
Divorcing in your 30s might not feel like it, but is truly one of the best case scenarios. After all, you have so much prime life waiting for you to enjoy and grow. You will be able to find a fantastic partner on tons of great dating apps and your age isn't even a factor. Take back control of your life after divorce and don't let the ghost of your past marriage keep you lonely.
Finding Love After Divorce at 40
Divorcing in your 40s is not uncommon, but can be tumultuous. Chances are you have older children in your home and you are worried about the divorce affecting them and how they will accept your wanting to date. However, consistent studies show that divorce is far easier on children than living with incompatible and argumentative parents.
Additionally, the majority of children look forward to their parents finding true love. Still, this makes finding love more complex as you need a partner who understands where you are coming from and what you need in a partner. That's why utilizing dating apps for divorce singles is so much easier than meeting someone while out and about.
Finding Love After Divorce at 50
The divorce rate for singles over 50 has doubled since 1990. There are a lot of theories as to why, but many believe it is because married individuals have begun looking around amore accepting and explorable world and realize they rushed into marriage too early. Whether this is the case for you or not, you can rest easy knowing there are plenty of singles out there who understand where you are coming from and want to get to know you at a deeper level.
Finding Love After Divorce at 60
Divorcing in your 60s can feel hard. You are at that age where you imagine never having to date again. Rest assured, there are other singles of your age in the same boat and who would love to meet you. There are great dating apps for divorced singles in their 60s out there. See how great it can be to meet partners based on your interests and personality.
How to Find Divorced Singles Near me
Finding divorced singles in your area is going to be a lot easier than you think. The most important thing is just getting yourself out there when you're ready. We beg you to not overlook the "when you're ready" part. You've gone through a lot with your divorce and part of bouncing back from that is making sure you're mentally and emotionally prepared to step back on the dating scene.
But you're here and you're still reading so we're going to you're ready to bounce back after divorce and start finding singles. Here's where you're going to want to start looking:
Bars or Coffee Shops
Try Volunteering
Get Creative
Online Dating Sites
Bars or Coffee Shops
This option isn't for everyone, but it's a nice, slow, low-pressure way to get back into dating. Engaging in small talk or even just buying someone you're interested in a drink can go a long way. Order a drink, sip away, and start making those first connections.
---
Try Volunteering
This is a good next step to the coffee shop approach because it gets you involved with individuals who share your interests. Want to find divorced Christian singles at church? Or singles who love animals? Divorced singles who love kids? There's a volunteering opportunity for that!
---
Get Creative
Recovering from your divorce is a time of self-discovery and a great opportunity to do those things you've always wanted to. Take an art class, attend some concerts, find some local sports leagues, get a dog, and hit the dog park, maybe a cooking class… As you do these things you're going to start to notice there are other singles there who share those same interests. Feeling Risky? Talk to them!
---
Online Dating Sites
Divorced online dating is possibly the easiest and most effective option there is. There are so many divorce-friendly dating services online that allow you to connect with singles both in your area and around the world. You can meet people more quickly and understand their goals and intentions before you even start talking making this a great option for protecting your tender heart.
Be sure to check out all the dating site reviews here at HealthyFramework to pick the best option for your needs!
Helpful Advice for Dating After a Divorce
Your Matches Aren't Your Ex
We know your ex probably isn't your favorite person, but just because they hurt you doesn't mean everyone else will. Don't let negative experiences with your ex-spouse color your impression of others that you meet.
Don't Settle for Less
You know how hard divorce is, so don't set yourself up for failure by settling for the first person who shows interest. Know what you absolutely require in a partner, and if someone doesn't match – move on.
Offer What You're Requesting
If you want a partner who is willing to accept your children, your work hours, your emotions, or anything else, you need to be willing and able to accept those things about them as well. The best partners lift each other up equally. Don't ask your new partner to do all the heavy lifting without offering anything in return.
Don't Be Afriad of Divorced Dating Sites
Whether it's a site completely dedicated to matching divorced singles or just divorce-friendly these sites are your allies. There are divorced singles dating online from all different walks of life and the numbers are looking better and better for your odds of finding love online. If you're looking for something new try one of our recommended divorce dating sites today!
Divorced Online Dating FAQ
Dating online after divorce can be complicated, especially when you have unanswered questions. Below you will find a list of common questions about divorced dating apps, when to start dating after divorce, and more from our users:
Should you date someone who is divorced?
You don't have to date another divorced single, but it shouldn't be a negative factor either. It would be hypocritical to pass someone up just because they are divorced.
Are there dating apps for divorcees only?
If that's what you're interested in there are indeed! It's a smaller space in the market but brands like NextLove tailor their sites specifically for singles looking to bounce back after divorce.
When should a divorced man start dating?
The general rule of thumb is to begin dating when you are emotionally ready. If you are struggling with grief from your divorce, consider utilizing therapy before jumping into the dating pool.
How soon should I start dating after divorce?
The answer to this question depends completely on your comfort level. Whether it's going out and meeting singles in your area or using divorced dating apps stepping back into the dating pool can be draining if you're not prepared.
Is dating during my divorce wrong?
Personally, we think this is just a messy situation that you're best to avoid. Whether you plan to try to save the marriage or not we think any divorcee dating should wait until all papers are signed and official. Divorced online dating and dating while separated are two different things.
Are divorced men dating online?
Yes! There are thousands of divorced men finding love every day online.
Are divorced women dating online?
Yes! In fact, statistically speaking, there are more divorced women dating online than men. Men and women are both finding love every day with these great online dating apps for divorced singles.
Should my dating profile say I'm divorced?
Good relationships are based on honesty so while you may not be proud of your divorce we think it's best to put the truth out there. There are so many divorce-friendly dating apps and other divorced singles online. You'll soon see you're not alone.
---
Written By: Brandi Brown
Brandi Brown is a daytime copywriter and nighttime novelist. Her projects range from marketing content and commercial scripts all the way to narrative poetry and short fiction. Her debut novel, Bleached, is set to release in 2023.
✉ Contact Brandi: [email protected]