When you live the life of a cowboy or a cowgirl, you see the world differently. Finding a love match that understands that when you're only finding city-folk can seem near impossible. Luckily, the best cowboy dating sites can help you match up with singles that get the lifestyle. In this guide, our team breaks down all of the top dating sites for cowboys, some tips to help you get started, and some awesome free trials to check things out.
Top Cowboy Dating Sites
---
Table of Contents:
What Makes These Great Cowboy Dating Sites
They have the right kind of singles. – The cowboy lifestyle is a unique one that a lot of people might not understand. The best cowboy dating sites have other like-minded men and women who understand the things you're going through on a day to day basis. This means much higher chances of compatibility and successful relationships. Generally, this includes ranchers, farmers, bull riders, horse folks, and people used to rural living.
They're not overly technical. – As cowboys and cowgirls, you're great at using farming technology. However, you might not be the best when it comes to dating apps and websites because it's not what you do day in and day out. For that reason, the best cowboy dating sites are ones that are easy to use. Heck, even if you are good with that type of technology, you still want a site that's easy to use!
They come stock with the right search features. – The ideal match for you might not live right next door. They might be miles away, especially if you live out in farm country. The top options have search filters that let you find what you're looking for right next door or miles down the road with ease. Cowboy dating doesn't need to be hard, and that onus falls on the technology to make it easier.
They have mobile responsiveness everywhere. – Cowboys and cowgirls are always on the move. Whether you're up early bailing hay, heading out to the rodeo on Friday night, hitting the dirt track on Saturday for some racing, or just enjoying God's green Earth, you want to be able to access your dating connections. For this reason, we only select apps that work from your phone, tablet, or computer no matter where you are.
They're build for speed. – When you live out in the country, you don't always have access to the fastest internet. While this is a bummer, it's a small price to pay for the beauty of nature. That being said, it's important that the cowboy dating sites you use work with slower connections and don't eat up your data.
Why We Prefer Mainstream Dating Sites for Cowboy Singles
It might seem a little strange that most of the sites we've recommended aren't 100% dedicated to cowboy singles. That's on purpose. You see, there are niche sites out there that are dedicated to cowboy singles, but there are a lot of issues with those sites.
First, those sites are generally much lower quality. Because they are serving such a small demographic, the funding to create an app that is actually helpful isn't there. People that live the farm and cowboy lifestyle don't have time to waste. A top dating site for cowboys has to be fast and work hard for you. Unfortunately, the niche sites just don't do this.
Second, the niche sites are ghost towns. While 100% of the members may be looking for cowboy singles, there are very few members on there. That means you're only going to have a couple people to choose from and they may live 100s of miles away.
Some Niche Site Examples
In case you are curious about what is out there, here are some of the niche cowboy dating apps out there. Some of these may be good options for you, but we still think you'll have the best luck with more mainstream options.
What We Recommend Instead
Instead, we recommend using some of the larger and top dating sites. Why? Believe it or not, there are tons of cowboy singles on these sites! Yes, there are city-folk on there that don't understand the lifestyle. However, you can set filters and use search functions to weed all those people out. Just like how farm equipment sorts out the bad crops, these cowboy dating sites can do the same.
Tips to Get the Most out of a Dating Site for Cowboys
Learn to use the search filters. The key to being a successful cowboy or cowgirl is knowing how to use your equipment. Ever seen someone try and rope a cow that doesn't know how to use a rope? It's a tangled mess. The same is true when you're dating online. Learn how to use the search and preference filters so you only see cowboy and cowgirl singles. This is especially important if you live in rural areas and need to set your distance filters properly.
Don't hide what you're looking for. Because you're going to be on dating sites with singles from all walks of life, it's important to put out there what you're all about. We recommend including something about being a cowboy or looking for a cowboy in your subject line and at least one other spot on your profile. This will save you a lot of time. Here's some tips on writing the best dating profile (with examples).
Get involved in the process. Just like how your cows and crops won't grow unless you water, feed, and nurture them, your dating life isn't going to grow without some TLC. The best dating site for cowboys can help you get started, but you still need to put in some work. Thankfully, most cowboys and cowgirls ain't scared of any work. Fill out your profile, send flirts, send messages, and respond when people reach out to you. You'll get out what you put into it.
Have fun! While we've talked about "putting in work," the process should be fun! It should never feel like work. You're getting the chance to use technology to connect with cowboy singles and cowgirl singles from your area or all over the country. We better see a smile under that 10-gallon hat!
Challenges of Cowboy Dating
You already know all the great things people get when dating another cowboy or cowgirl. You (or they) get someone who understand hard works, values family, and knows how to have a good time. But there are some challenges that come when dating as a cowboy or cowgirl. We don't share these to dishearten you or turn you off to the process. We just share them so you can be prepared and have the right level of expectations.
Distance – Chances are you live in the sticks (middle of nowhere if you're new to all of this). That means that proximity to other singles and the number of options you have will be impacted.
Time – Cowboys have busy lives. Whether you're tending to cattle, tilling the fields, or just keeping the house in order, you're busy. This cuts down on the time you have to dedicate to online dating (or dating in general).
High Standards – This is certainly not one to be upset about but one to be aware about. Cowboys tend to know what they want from life (which is awesome). That being said, this usually means higher standards which means it may take a little while longer to find exactly what you're looking for. (And that's okay).
Novelty chasers – This is one that may or may not be a problem for you, depending on what you want. There are a lot of people out there that love the idea of dating a cowboy or cowgirl but they don't live the lifestyle themselves. If you're cool with that, great! If not, it's something that you may have to work through.
How Do I Meet a Single Cowboy or Cowgirl?
When it comes to meeting a cowboy or meeting a cowgirl, you've got a lot of options—both online and in person. Here are a few of the places you can go to increase your chances of finding what you're looking for.
Rodeos
Livestock fairs
County fairs
Farming group meetups
Farming conventions
Cowboy dating websites
Honkytonks and country bars
Town events in country towns
Line dancing and two-stepping clubs
On the farm
Everywhere else you meet people! Remember, cowboys and cowgirls are regular people too.
Once you're at the right place, the next step of how to meet a cowboy or a cowgirl is to find one! The good news is that most people that fall under the cowboy and cowgirl distinction dress a certain way. If you see boots, cowboy hats, worn in wrangler jeans, Skoal rings, or anything else that you'd expect someone who works on the farm—chances are they're exactly what you're looking for.
From there, go talk to them! Say hi! Ask them what they do for a living. You'll find that cowboys and cowgirls tend to be some of the nicest and most approachable people on the planet.
But if you want to simplify things, we recommend giving online dating a try.
Cowboy Dating FAQ
Is there a dating site to meet cowboys?
Yes, there are several dating sites dedicated to meeting cowboys like Western Match and Farmers Only. However, you'll have the most success using more traditional dating apps like eHarmony, Christian Mingle, and Zoosk in the right areas with the right search features on.
Is there a dating site specifically for ranchers?
While there are no specific dating app for ranchers like a "Ranchers-Only" or something like that, there are cowboy-only dating apps, as well as mainstream dating apps that work really well for ranchers looking for serious relationships.
What is the best place to meet a cowboy?
The best places to meet cowboys depends on two things—geographical location and where you go in those locales. For the best geos, we recommend the southwest, midwest, some northwestern states, and some areas of the south. The best areas are like Texas, Wyoming, Oklahoma, rural Nevada, Arizona, and Montana. Within these states, the best places to meet a cowboy are rodeos, livestock fairs, farming and rancher meetups, country bars and honkytonks, town events, and just out and about in the area.
Is there a dedicated dating app for country folk?
There are a few dating apps dedicated to cowboys and farmers, but not so much to country folk. That being said, many country folk like to use traditional dating apps like eHarmony, Christian Mingle, and Zoosk with the search parameters set to include areas of rural living.
---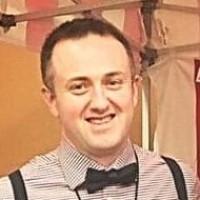 Written By: Jason Lee
Jason Lee is a data analyst with a passion for studying online dating, relationships, personal growth, healthcare, and finance. In 2008, Jason earned a Bachelors of Science from the University of Florida, where he studied business and finance and taught interpersonal communication.
His work has been featured in the likes of The USA Today, MSN, NBC, FOX, The Motley Fool, Net Health, and The Simple Dollar. As a business owner, relationship strategist, dating coach, and officer in the U.S. military, Jason enjoys sharing his unique knowledge base with the rest of the world.