Being a college student is one of the most stressful and rewarding parts of young adulthood. You get to stretch your wings, experience independence, and try out your adult pants. Unfortunately, that also comes with a lot of annoying stuff like stress and overloaded schedules that can make dating a bit of a challenge.
Sure, Hollywood makes dating in college seem like a dream scenario. You know, with all the parties going on and all the random frisbee games in the quad. How could you not meet someone special?! Well, in real life, college students spend the majority of their time in class or studying, and a large portion even have part time jobs. This makes dating in college (in reality), a lot tougher than at first glance.
Here's the good news, though. If you haven't met someone on campus, don't fret! You just need to expand your search to a place where other singles congregate specifically looking for romance. That's right, we're about to school you in the ways of online dating and give you a run-down of the best dating apps for college students. In this guide, we're going to break down the top options for dating in college that are easy to use, quick to sign up, and can match you with other students looking for the same things as you!
1. Zoosk is the Absolute Best College Dating App


When you're dating in college, the chances are high that you bounce between wanting something casual and potentially something serious—which is 100% okay. The Zoosk dating app is designed for singles who find themselves in this boat.
One of the best features the Zoosk app has to handle this is the ability to select your relationship goals. There are six different options ranging from serious to casual. Once you make a selection, you're only going to see singles who want the same thing. And if you change your mind? Change your selection, and you'll see singles looking for your new relationship goal.
Additionally, the app has a giant userbase with singles all over the country, especially in college towns around major and smaller universities. The only concern college students should consider before joining Zoosk is that with so many options there is a risk of getting overwhelmed and having it negatively impact your studies. You will need to have some good discipline and time management to make Zoosk work well for you.
Overall, though, there are no dating apps for college students as good as Zoosk.
2. Tinder is Best for Extremely Casual Dating in College
Look, we get it. Some people in college are looking to live the party lifestyle and keep their dating extremely casual. And while we have our personal concerns about the risks of hookup culture, as well as our personal concerns about Tinder as a dating app, we have to be objective in our listings. And, there is no denying that Tinder is easily the most popular college dating app and has been for years.
Here's what college students tend to like the most about Tinder. It allows you to meet people based on proximity, so you don't have to worry about whether you should put your hometown or college town on your dating profile. It also only takes a few minutes to sign up, does offer some free functionality, and is pretty dang good at connecting people for these types of casual interactions.
We'll leave the overall judgment on whether Tinder is a good fit or not up to you. However, you can't deny that it's the single most popular college dating app by far.
3. Higher Bond is Best Dating App for Christian College Students

On the complete opposite end of the spectrum from Tinder is a college dating app designed for people who absolutely know that they want a serious relationship that is rooted in their Christian faith. We're talking about Higher Bond. Brand new to the online dating scene as of Summer of 2022, Higher Bond is ideal for Christian college students because it is designed to augment your dating life and not take it over.
You don't get access to all of your matches when you first sign up, and you can't send hundreds of messages every day—both of which would eat into your schedule. Instead, you get 3-5 curated matches daily, and you can start up to 1 new conversation daily. That's it. The idea is to get on, check your matches, respond to some messages, maybe start a new conversation, and go about your day.
Additionally, the app is heavily rooted in faith-based principles with an in-depth intake questionnaire, faith-based profile fields, and 100% manual profile and photo approval. The only real drawback at this point is that the userbase is pretty small with the app being so new. We do expect this to change as the app grows, but approach it with the right expectations.
If you're a single Christian in college who wants a meaningful and faith-based relationship, check out Higher Bond.
4. Hinge is the Best College Dating App for Creative Students

The last college dating app on our lists is one that has certainly been growing in popularity over the past few years, especially after being acquired by Match Group (also the owners of Tinder). One of the biggest pros about the Hinge dating app for college students is also something that makes us a little hesitant. Let's explain.
With Hinge, you have complete control over your dating profile. You can select what questions (known as prompts) you answer, where you want your photos to show up, if you want to add something different like videos or polls—it's completely up to you. For a lot of college students, this sense of freedom is awesome and welcomed.
The one concern we have with it (and maybe we're just being overprotective) is that this can lead to overthinking and analysis paralysis where you end up spending hours every day trying to tweak you profile to make it "perfect". With more traditional profile set ups, you don't have the temptation to overthink things. Again, this may be a non-issue for you, but it's something we wanted to mention.
As Hinge continues to grow in popularity, we do expect to see it rise in popularity within college student circles.
5. eHarmony is the Best App for Dating in Grad School

If you're a graduate student then there's a good chance you're in a pretty different phase of life than those just starting on their college journey. In fact, the average US grad student is around 33 years old (with over 20% being 40 or older). Interestingly enough, once you hit 30 you've also hit the median age for singles getting married in the US.
Not that doesn't mean you have to be in a mad dash to run to the alter, but regardless of your age you've learned a lot and grown a lot as a person over these last few years. That's why we suspect you're probably looking for something a bit more serious from your dating relationships than those fresh out of high school college freshman.
If we've pegged you right and you're looking to find a meaningful connection online then we would strongly recommend eHarmony. It's about the farthest you can get from the typical "sowing your wild oats" college hookup app (so if that's what you want you probably want to scroll back up). As of this year over 2 million singles have found lasting love on eHarmony, making it the #1 dating app for serious relationships.
If you'd like to see hands on how eHarmony is leveraging algorithmic matchmaking to find true compatibility you can claim an eHarmony free trial. On the other hand, if you're not sure you're ready for something serious, but would like a chance to mingle with other educated singles in similar phases of life you should check out our Elite Singles review. (It's not our #1 pick, but still a great option for online dating in grad school).
---
Why We Like These Dating Apps for College Students
Unlike some of those unicorn professors who give out A's like candy, we're a little harder when it comes to the grading scale. Here are a few of the most important factors we weigh when racking and stacking dating apps for college students.
Serious and Casual Options
College is the time where it's 100% acceptable to have absolutely no idea what you want. When it comes to dating in college, that usually means dancing a limbo between wanting a serious relationship (trying to find the one) and casual dating. For that reason, the recommended options here gravitate towards one or both of these options. And if it's both, we make sure you have the ability to select what you're looking for.
Updated Look, Feel, and User Experience (UX)
College students like the latest and the greatest tech, gadgets, and trends. You're literally at the epicenter of new trends and change. For that reason, the best dating apps for college students need to be with the times. If they feel like they're designed for your grandparents, we're not interested. We want slick, smooth, and a little stylish.
Affordable Premium Plans
Unless you've been blessed into a unique situation, college is all about being poor! Yes, we said that with some excitement because it can be fun if you approach it with the right attitude. And because of that, we know that most college students don't have hundreds of dollars to shell out every month for online dating apps. Every app you'll see on our list is affordable and has options that will fit most budgets.
Prevalence of Singles in College Towns
Seriously, what good would a college dating app be if it was ghost town around every college town? Luckily, this usually isn't a problem as colleges are built in big cities or cities grow when a new school moves in. Either way, this is why we don't recommend super niche dating apps because the number of singles in these college areas may be quite small.
Designed for Active Lifestyles
College is all about getting out there and doing things. Whether it be traveling to away games, joining a new club, or experiencing the nature and town where your school is located, it's about being active. If you're stuck tethered to a desktop computer to meet other college singles, that's a waste. This is why our recommendations for the best dating apps for college students are mobile friendly and built for active lifestyles.
Tips to Pick Out a College Dating App
Need a little extra tutoring on how to pick out the best college dating app for you? Not a problem! Here are a handful of tips to help you in the search process.
Decide on casual vs. committed. – It is 100% okay to go back and forth between what you want in a relationship in college. However, don't go back and forth while talking to someone or when picking an app. Decide what you want for this season or semester and stick with it for the time being. When you get wishy-washy, people start to get hurt and you can end up on apps that aren't right for you.
Don't ever let it get in the way of your school commitments. – One of the worst things you can do for your college dating career is to flunk out of school. Not only will that make you less desirable to other college singles, but you'll resent dating or online dating unfairly.
Do you boo. – Just because your friends are using a particular dating app for college students doesn't mean that's the one you have to use. You certainly can, but if you feel like something else is a better fit for you—go for it!
Use location settings appropriately. – If you go home for the summer, make sure you know how to update your location on your dating app. Most of the other college kids who leave town will do the same, so it might not do you much good to leave it set to your college town. This will help you to get the most out of your college dating apps year-round. Although, we hope you find what you're looking for and don't need to be dating all year long!
---
---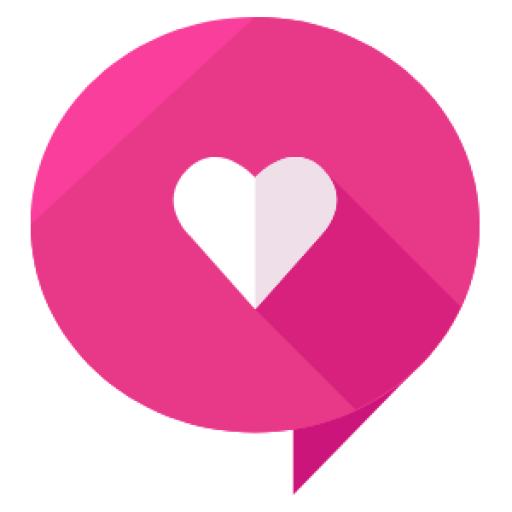 Written By: Healthy Framework Team
The Healthy Framework team has a combined 50+ years of experience in the online dating industry. Collectively, the team has reviewed over 300 dating apps and is known as one of the leaders in the relationship advice and information space. The team's work has been featured on Zoosk, Tinder, The Economist, People Magazine, Parade, Women's Health, Her Campus, Fox, and more.