While you won't hear about Christian dating apps in the scriptures, you've surely at least heard mentioned at church, during bible study, on social media, or from some of your friends and family. And with over 2.3 billion Christians in the world, these religious dating apps are poised to continue growing in popularity.
If you've never used one before, though, you probably have a lot of questions. What are the best dating apps for Christians? What denominations do these apps work for? Does the Church approve of dating apps?
In this guide, we're going to look at all of these points and more to get you some answers. We'll start with an in-depth look at the top Christian dating apps for 2023, talk about why we chose these options, and then explore some common user questions (like the relationship between the church and online dating). Buckle up and let's find the right Christian dating app for you!
1. Higher Bond – Best Overall Christian Dating App

Higher Bond aims to change the game when it comes to Christian dating. If you're tired of watered-down dating apps that don't get to the heart of what's important to you as a Christian single, you're going to love what Higher Bond brings to the table. The list of faith-focused features is pretty impressive including a faith-based matching algorithm, faith-focused profile fields, an area to share your testimony, 100% manually approved profiles and photos, strict guidelines on content—and a whole lot more.
Additionally, the app uses batch-style matchmaking which helps to move people away from the "more more more" mentality of most dating apps these days that can lead to overuse, emotional fatigue, and burnout. Instead, it's a safe, controlled, and Christ-centered environment.
Now, the one drawback to the app is that it's brand new which means the user base is pretty small. It is growing quickly and getting a lot of industry attention, but you'll probably notice fewer users than with some other app options.
But on the same token—since the app is brand new, they're currently running a promotion where you can literally get a Premium Membership for free for ALL of 2023. No catch, no credit card needed, nothing—and actually for the entire year. Just a free chance to use the app.
2. eHarmony – Best Mainstream Christian Dating App
Just because an online dating app is not 100% only for Christians does not mean that it can't be an incredible resource for Christian singles. The perfect example of what we're talking about is eHarmony.
How does this mainstream dating app work so well for Christians? First, most people actually think eHarmony is a Christian dating app which in turn attracts a ton of Christian singles. This is probably because eHarmony was originally started by Neil Clark Warren, an Evangelical Christian.
Second, eHarmony factors in a lot of faith-based questions into its matching algorithm including where you stand on certain issues and how important your faith is to you. Additionally, expect to answer a lot of other questions about values, ethics, and the other factors that make up who you are as a Christian.
The one minor drawback to eHarmony is that it's not 100% Christian based. Luckily, you can achieve that by using your filters and matching preferences properly, but you may occasionally get a message from someone who doesn't share the same belief system as you. You'll notice that the first option at the top of religion options on eHarmony is Christian.
All in all, eHarmony works extremely well as a dating app for Christian singles, and is well worth you taking the time to give it a try.
3. Christian Mingle – Largest Christian-Only Dating App

If you ask most people to randomly name the first Christian dating app that comes to mind, they're probably going to say Christian Mingle. The app has been around since the early 2000's (over two decades) and boasts a userbase somewhere in the 15 million+ range.
When it comes to faith-based features, they are somewhat limited on the site. You can do the basics like search by denomination and you already know that everyone on the app is there for Christian dating. But beyond that, the app doesn't dig deep into the faith side of things which might make it a little more ideal for casual Christians. You'll also find options for "Friends/Activity Partner" which does sound casual.

But with 15 million users, there are going to be plenty of amazing people all across the faith spectrum.
One additional thing we were big fans of is that Christian Mingle used to offer a ton of helpful Christian articles on their "Believe by Christian Mingle" platform. It looks like the last post was about 2019, but all the articles are still live (and the information still helpful).
For us, Christian Mingle makes the list because it's 100% Christian based with a massive membership size, but maybe better serves those who take their faith a little more casually.
4. Christian Café – Classic Christian Dating App with a Good Direction

The dating website Christian Café has been in the game since 1999. With over two decades of experience, it's certainly an attractive option to consider. Additionally, it's one of the few options on our list that really digs into the deeper levels of your faith (along with Higher Bond and Catholic Match).
Now there are a few drawbacks to be aware of here to make sure you approach with the right expectations. First, you'll notice that we said it's a Christian dating site instead of app. This is because Christian Café is a website that you use on your computer and not as a downloadable native app.
Second, we'd really like to see is a graphics and layout facelift. Overall, the functionality is easy, the members are great, and it's not hard to get started on there. It just looks a little like the early 2000's.
But in reality, that won't have that big of an effect on your Christian singles search. Chances are low that when you and your future wife or husband are reminiscing about how you met, no one's going to say, "Honey, remember how slightly dated that site looked." You'll just be happy that you met.
At the very least, we highly recommend hoping over to Christian Café and at least running some searches in your area to see what you find. You might be pleasantly surprised!
5. Catholic Match – Best for Christians Who Are Catholic

We're not going to get into the theological discussion of whether or not Catholics fall under the umbrella of Christians, but we are going to offer an awesome dating app for Catholic singles. Catholic Match is backed by many leaders of the Catholic Church, has a very faith-based approach to dating, and is a must try for anyone looking for more options outside of the guys and gals you meet at Mass!
One drawback (that may sound like a recurring theme here) is that the userbase is going to be smaller being that it's only open to Catholic singles. Still, though, laser focused for this denomination, which is a win.
What's also cool is that Catholic Match underwent a major overhaul last year where it got a major facelift and upgrade to its systems. If you've tried this app in the past, it might be worth giving it another go if you haven't seen the new look and feel. One neat feature is that you're able to select Liturgical Preference as well as what Church teachings they accept (basically theological deal breakers).
Truly a great option for Catholic singles that actually went and got the backing of the Church and even some Catholic Universities.
6. Upward – Swipe-Style Christian Dating App Option
One of the most popular new dating apps for Christian singles is Upward. On the upside it is available for iOS users as well as Android users on Google Play (unlike some of it's competiors). However, Upward was designed by the owners of Tinder. So as you may have guessed, Upward is well…a Christian version of Tinder. The features are all relatively the same and matchmaking works the same through swiping and mutual match unlocking conversations.
Is Upward great for Christians? Well, if you've read our Upward review, you know that we're really not huge fans of the app for several reasons. First, swipe-style dating lends itself more to casual dating which really doesn't line up with the goals of Christian dating. Second, there aren't great guardrails in place to keep the app as wholesome as a Christian dating app should be.

And third (and most alarming), they have features that just seem bizarre to have on a dating app for Christians. For example, you can add stickers to your profile that say you're "Woke AF" or that you're into "Netflix and chill." Honestly, those are about as far from Christian ideals as you can get.
Yes, Upward is popular and has a lot of users, but it's a big miss for us when it comes to authentic Christian dating.
7. Crosspaths – Christian Dating App with Good Intentions
If you haven't noticed, the apps after number five on our list do start to fall off considerably in quality and authenticity for real Christian relationships. But, we still want to share these niche offerings so you can have the most complete picture of what is out there.
Crosspaths is another Christian dating app that looks like it was started with good intentions but never got the attention and support it needed. If you look at Crosspaths on the Google Play store, it only has 100k downloads and a 2.6 out of 5 star rating. Crosspaths on iOS has a better 4.0 star rating, but it's only over about 1.7k reviews, which signals a pretty small size. The last update we're seeing was from nearly a year ago and the recent featured reviews are from back in 2017.
All in all, it seems like the idea with Crosspaths was good, but the execution, support, and follow-through are just not there.
8. Christian Cupid – Best for International Christian Dating
Christian Cupid is one of several sites owned and operated by Cupid Media, a dating site company that specializes in niche areas that was recently purchased by the international company Dating Group. If simplicity and access to international singles is something you're looking for, you may enjoy this platform. It's not incredibly feature rich, but it does keep things simple and still has the core features needed for a dating site.
You're not going to find an iOS version of this Christian dating app though, as it's only available via the web or on Android. Also, Cupid Media is well known for advertising the size of its membership on the homepage of its sites, as long as it's a respectable number. Since we don't see a number on the homepage of Christian Cupid, it's probably because it's quite small.
While there's nothing really major wrong with Christian Cupid, we think there are better options for Christian singles looking to date online.
9. CDFF – Regarded as the Largest Free Christian Dating App

Self-proclaimed as the largest free Christian dating app, Christian Dating For Free (CDFF) has been around since 2006 and has over 1 million downloads on Google Play. If budget is extremely important and you have nothing to put towards purchasing a premium membership, this might be an option to consider. However, as is the case with most free dating apps, it feels like a free Christian dating app.
There's a lack of features and an overall feeling that the app is still stuck back in 2006. Can you meet people on here? For sure. Do we think there are still better options as long as you have a few bucks to invest in the process? Yes.
4 Reasons These Are the Best Christian Dating Apps
While there are many criteria that are the same across all of our dating app ranking lists, there are some specific things we look for when it comes to Christian dating apps. Here are the four most important things outside of the norm that we looked at.
1. Faith-Based Approach to Finding Love
Consistent with the principal of not being unequally yoked, many of these Christian dating apps are set up for only Christians. That makes it easy. But the apps that allow people from all walks of life need to have an effective way for you to sort matches and only see people that line up with your faith. Thankfully, everything we have recommended here meets that mark.
For example, Higher Bond asks users a ton of great questions about their faith like:
How important is prayer to you?
Do you watch R-rated movies or shows?
What are your tithing habits?
What are your view on physical intimacy before marriage?
2. Plenty of Active Christian Singles
While you're only looking for that one special person, the sheer odds of finding them online go up when use the top Christian dating apps. Each of these apps has been tested (and is constantly retested) by our team to make sure there are plenty of active Christian singles for you to meet.
For example, Christian Mingle has over 15 million people, which definitely satisfies the word plenty in our book.
3. Top of the Line App Technology
As you'll see when we answer the question, "Does God approve of Christian dating apps?" that there is nothing wrong with taking advantage of technology in the right way. Each of these dating apps has the best tech in the industry that will help you find Mr. or Mrs. Right.
4. Wholesome Safety Measures and Precautions
While we can't shield ourselves from all of the negative of the world, there are situations where we can avoid some of that ugliness. When we select the best Christian dating apps, we look for apps that have systems and procedures in place to keep you safe.
For example, Higher Bond manually approves 100% of profiles and photos with strict guidelines on what is and what is not approved. Many of the other apps listed do roving checks and have moderators regularly looking for inappropriate content.
Tips for Finding the Right Christian Dating App for You
Regardless of your faith, choosing the right dating app is an important step. But when you're looking for someone who not only meshes well with your life but also your belief system, it can be a bit more challenging. Here are some tips we wanted to share to help you choose the right Christian dating app for you.
It's okay to join multiple Christian dating apps. – If you have the time and the resources, there is nothing wrong with joining multiple apps. You may see some familiar faces on different apps, but you will also see a lot of Christian singles that are only on one platform. Just make sure you're not overwhelming yourself or spreading yourself too thin by playing the numbers game.
Set your preferences properly. – Even if you are using one of the 100% Christian dating apps like Christian Mingle, you still need to set your preferences of what you're looking for. This becomes even more important on dating apps like eHarmony that cater to Christians and secular people. Things you can set on your profile include:

Your denomination
How often you attend church
What you're looking (an ideal place to write that you're only looking for a Christian relationship)
Your About Me section (a great place to share about your faith)

Pray. – Just because you are using technology does not mean you should abandon what works the best. Before you use an online dating app for Christians, pray about it. Let God lead your search with the help of the dating apps. Proverbs 16:9 "In their hearts humans plan their course, but the LORD establishes their steps."
Christian Dating Apps FAQ
What denominations can use Christian dating apps?
Any denomination that identifies as Christian can utilize these dating apps. In fact, many Christian dating apps also offer services to Jewish singles and Catholic singles, who sometimes are and sometimes aren't technically classified as Christians. But if you're Methodist, Baptist, Episcopalian, non-denominational, or any one of the other denominations out there—these apps are for you.
What is the most popular dating app for Christians?
Christian Mingle and Upward are the most popular Christian-only dating apps in 2023. eHarmony is a much larger site (and may have more Christians), but it's hard to say for sure as they are a private company who does not publish their user numbers.
Does God approve of Christian dating apps?
If this question didn't cross your mind, you might be surprised to learn how often we hear it. Many people (and understandably so) want to know if God approves of Christian dating apps. While we're not going to try and speak for the almighty himself, we will offer our interpretation and opinion on the matter. Ultimately, the decision is up to you. If you do need more clarification or a second opinion, you can always reach out to a pastor or faith leader in your church.
In our humble opinion, we feel that when used properly, Christian dating apps can be a powerful, God-approved tool to find that special someone. What do we mean by used properly? We mean that you use the app for the wholesome search for the faith-focused relationship God intends for you to find.
If you were building a house, would God be mad at you for using a shovel? Probably not. If you were trying to keep pests out of your yard, would God be mad at you for using a fence? Again, probably not. The point we are trying to make here is that God doesn't get upset when we use tools to help us accomplish His will.
Now, if you were using that shovel to hit your neighbor over the head, that might be a different story. In our opinion, it all comes down to intent and the proper use of the tools we've created. Remember, God gave us brains to be thinking creatures and to innovate. As long as you aren't using Christian dating apps to look for hookups, meet non-Christian singles, or do something that gets in the way of your relationship with God—you should be good to go.
Are these Christian dating apps safe?
Absolutely! Anything listed in our top Christian dating apps for 2023 has been tested in depth by our team. This includes various performance and safety tests in addition to reviewing the dating apps user experience. We will never recommend a Christian dating app that we don't think is safe. That being said, it's the internet and you still need to observe some basic safety principles to keep the experience safe.
---
---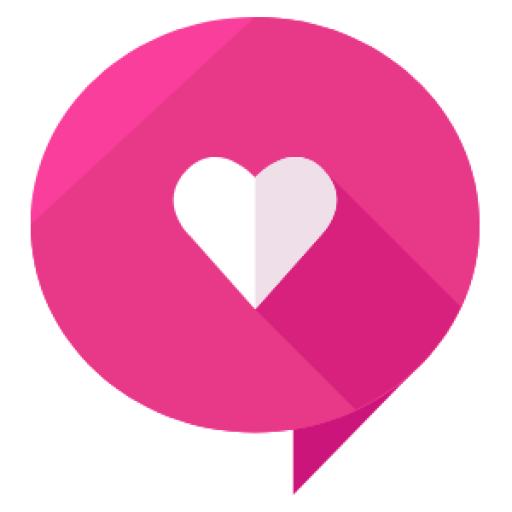 Written By: Healthy Framework Team
The Healthy Framework team has a combined 50+ years of experience in the online dating industry. Collectively, the team has reviewed over 300 dating apps and is known as one of the leaders in the relationship advice and information space. The team's work has been featured on Zoosk, Tinder, The Economist, People Magazine, Parade, Women's Health, Her Campus, Fox, and more.