Dating as a catholic single can feel complicated. We know your faith and spiritual culture is important to you. You don't need to compromise on those things in an effort to find a partner. With the right dating apps for catholic singles, you can find your other half without all the fuss and heartbreak.
We want your dating experience to be perfect, so we've narrowed down the best dating apps for you. We've taken safety, success rates, and usability into account to come up with these great choices. So, before you begin your dating journey, take a browse through the best dating apps for catholic singles and find the answers to some of your biggest questions about online dating.
Top 5 Catholic Dating Apps
---
5 Reasons We Actually Love These Catholic Dating Apps
Safe and predominantly wholesome environments
Lots of quality Catholic singles
More options than at Mass
Affordable membership pricing
Advanced search features
(More details below)
Safe and predominantly wholesome environments – These dating apps for catholic singles are a great place to find other religiously motivated singles that want long-term, committed relationships. The moderators focus heavily on removing accounts by scammers or inappropriate users.
Lots of quality Catholic singles – As a Catholic single we know you want a Catholic single. Luckily, our list of apps has as many Catholic singles as you could ever want! Find the perfect match for you and never worry about spiritual incompatibility.
More options than at Mass – Sure, you can meet other Catholics at church. But how many church members are single, compatible, and looking for a relationship? You can choose from the handful of options there or find thousands of matches online.
Affordable membership pricing – All the options on our list have very reasonable pricing structures with multiple tiers to help you pick the most affordable option for you. If you want to try before you buy, each has a free trial option as well.
Advanced search features – These dating apps aren't just throwing you into a random pool of singles and letting you find out the hard way who is worth it. No, they utilize algorithms to narrow down your matches. Then, you get advanced search features to find the exact set of matches that will fit your desires and needs.
---
The Editor's Picks for Best Catholic App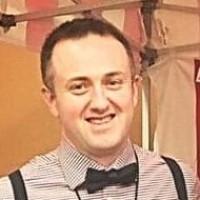 "For me, this one was a tie between Catholic Match and eHarmony. I love Catholic Match because it's 100% laser-focused on Catholic singles while still having a good volume of singles. But I've always been partial to eHarmony, especially when you're looking for a serious relationship or marriage. Honestly, you can't go wrong with any of the apps on this list, especially those two."
– Jason Lee, Chief Editor of Best Online Dating
"Catholic Match is the winner for me when it comes to the best dating apps for Catholic singles. It's mainly because the app is easy to use, very reasonably priced, and has a good track record in the industry."
– Christina Anne, Contributing Writer
"Something I really liked while reviewing these apps was that Catholic Match is backed by prominent members of the church community. If you're at all worried about keeping your faith in the foreground during the online dating process, this has to be uplifting news. As for my favorite, it's a toss up between all three. I don't like being indecisive, but I really like them all."
– Linda Morris, Associate Reviews Editor
Mainstream Apps vs. Catholic Faith-Focused Sites
When choosing a dating app as a Catholic single, you may wonder if you should stick to niche websites or try out mainstream options. Well, the truth is, it comes down exclusively to personal preference. Both options can be really great. Catholic faith-focused apps are obviously a great choice because you know that all the singles on the site are of your faith and looking for long-term commitment. It can feel like you are cutting out a lot of the small talk before you ever even meet someone.
On the other hand, main-stream apps are a great choice because you have a much larger pool of singles from which to choose. You can still narrow your list by religion and relationship goals, but you will still find more options based on the higher popularity of mainstream sites. There might be a little more legwork, but the results can often be worth it.
Should Catholic Singles Use Online Dating?
There is no real difference between online dating and real-world dating. Online is just a place, like the library, school, or anywhere else. So, if you and your personal beliefs allow you to date in general, then you are all set to date online.
The most important thing is to maintain your morals and beliefs through dating and don't let the prospect of "love" change your core values.
Are People at My Church Going to Look Down on Me for Using Catholic Dating Apps?
According to polls from multiple sources, religious individuals judge more on the type of dating app you use versus judging you for online dating in general. The consensus seemed to be that hookup sites are frowned upon, but dating apps for Catholic singles focus on marriage, which is fine.
At the end of the day, it is important to remember that your relationship goals and dating history is nobody else's business. If you are worried about judgmental people, you don't need to share your dating journey with them.
Will I See People From My Church Online?
The likelihood of matching with a member of your own church varies based on your search criteria. If you opt for singles in your exact town, you are probably more likely to run onto familiar faces. Instead, you can broaden your search to areas outside your town to try to avoid acquaintances.
If you do meet a familiar face on a dating app for Catholic singles, don't feel embarrassed. After all, they are there for the exact same reason as you.
Where can I meet Catholic singles?
There are a lot of places you can meet Catholic singles. You might try your church, a local religious event or convention, concerts, the library, even the grocery store! The problem with meeting singles in the real world is you don't know about their religion and other important factors up front.
Our preference is to use a dating app for Catholic singles. This allows you to meet people you already know share your faith, beliefs, and relationship intentions.
What are the best Catholic dating sites?
Any of the dating apps for Catholic singles on our list are great choices for you. Catholic Match is a wonderful niche site where all members are Catholic or looking to convert. Outside the niche market, eHarmony has some of the best statistics on the market regarding marriages and happy partnerships. You can rest assured that any of these apps can lead you to love.
Is it Safe to Use Online Dating Apps for Catholics?
Online dating can be perfectly safe so long as you follow some basic safety measures.
Never link your dating profile to your social media.
Report misbehavior to moderators as soon as it happens.
Trust your gut when a match is acting odd or suspicious.
Don't send financial or personal data to your matches.
Don't send money to your matches.
Get Started Now!
---
Written By: Brandi Brown
Brandi Brown is a daytime copywriter and nighttime novelist. Her projects range from marketing content and commercial scripts all the way to narrative poetry and short fiction. Her debut novel, Bleached, is set to release in 2021.