Online dating does not have to be some super serious activity to find your soulmate. Not everyone dating online is looking to get married and have babies. Sometimes, you just want to meet people and casually date for a while. If it turns into love, cool. If it turns into a friends with benefits situation, that's arguably even cooler.
We know that casual dating apps tend to flood the market and it can be hard to tell which apps are worth your time. That's why we've put together this list of the best dating apps for casual dating. Read on to see which apps make casual dating fun and easy. Plus, find tips for ways to use these apps safely and effectively!
Top Safe Casual Dating Apps
1. Elite Singles
Winner winner, chicken dinner! Elite Singles is our top pick for safe and casual dating apps. While it's not 100% geared towards casual dating, there are quite a few people on the app who are just looking to get out and meet some cool, smart, and sexy people. If you're looking for casual dating that could potentially lead into something a little more serious way down the road, this is going to be the winner for you. If you 100% only want casual and no-commitments ever, give a few of the other options on the list a try.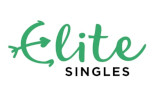 2. Zoosk
Zoosk was an extremely close second and almost the leader when it came to best casual dating sites. Why? 40 million users. Yup, that's how many singles have accounts there. And you can bet your bottom dollar that a lot of these guys and gals are looking for casual dating just like you. You will want to make sure to set that in your profile preferences and be open about it, because there are also singles on there looking for more committed relationships.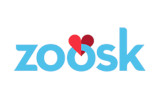 3. Passion
While we don't really deal with "adult" type sites here, this is one that dances on the borderline that we thought was okay to include. If you're looking for some "above PG-13" fun, then Passion is probably the casual dating app for you. Be forewarned, there is definitely a preponderance of nudity there. If you're cool with that, cool. If not, you've been warned 🙂
4. Seeking Arrangement
When it comes to casual dating, the topic of sugar dating usually comes up. While many sugar dating relationships aren't casual, many of them are. And for that reason, we wanted to include the leader in the sector—Seeking Arrangement on our recommended list. If you're looking to spoil someone or get spoiled while dating casually, give this site a try.
5. Flirt.com
Flirt is a super casual dating app that is filled with singles who are looking for no-commitment fun. What's really neat about this option is that it comes with a lot of dating tips and icebreakers to help you get your flirt on. If you're someone who might not be Romeo or Juliet when it comes to flirting, this is like having a wingman or wingwoman on your side.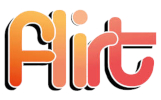 ---
Why We Love These Casual Dating Apps
Sign Up is Fast and Easy
Casual dating shouldn't require a 30-minute signup process and multiple days of account vetting. The apps on our list are all super easy to sign up for and can get you searching for dates in a matter of minutes. Remember to sign up with an email you have access to. Otherwise, you might not be able to verify your account.
Moderators Work to Keep Users Safe
Casual dating apps worth your time should have great mod teams, and these do. If you stumble upon someone with ill intent or who doesn't take no for an answer, it is great to know you have a team of moderators ready to protect you.
The Features Make Finding Casual Dates a Breeze
These dating apps all have user-friendly and modern features to make searching and communicating simple. You don't need a degree in computer engineering to make these apps work for you!
Free Trials Keep Costs Low
Perhaps the best feature of these apps is that you can either try a free trial or sign up for a free version with less features. This gives you the opportunity to try out different apps and get a feel for which is best for your dating journey.
Tips for Casual Dating Successfully
Stick to Casual Dating Apps – There's a reason that we take the time to lay out the best casual dating apps for you. It's because you're going to have a lot more chances of meeting people with the same relationship goals as you. If you go to dating sites like eHarmony that are geared towards serious relationships and marriage, you're not going to have a very good time.
Be Open About Your Goals – Many of the best dating apps for casual relationships are dual-purpose, meaning that they cater to those looking for casual dating and those looking for serious relationships. When you use these sites (and we encourage you to use them), make sure you're being very open about your casual goals. Put it on your profile, share it in one of your first conversations, and don't try and sugarcoat it. It's okay to want to date casually. It's not okay to mislead someone who wants something more serious, though.
Watch For "Red Flags" – Look, there's nothing wrong with someone who is dating online to find something more serious. However, if you start getting involved with someone with wildly different goals than you, it's going to spell trouble. Keep an eye out for indicators that might signal someone is starting to get hooked or might be looking for something different than you. Here are some examples:

They start talking about "taking the next step"

They blatantly say they're looking for something serious

They start talking about putting labels on the relationship

They start talking about introducing you to their friends or family (not always an indicator, but can be)
What to Do If The Person You're Casually Dating Wants to Make It Serious
Unfortunately, this is a risk you take when you're casually dating. Even if you meet someone at a casual dating site and they say 100% they want to keep it casual—things can change.
Does this make them a terrible person? Not at all. We're all human. Sometimes we think we feel a certain way, and it all changes unexpectedly. Heck, you may be that awesome that someone just gets hooked.
So, what do you do if this happens? Well, it depends on what you want. If you're open to trying to make things a bit more serious, go for it! Be open with them if you're still unsure, but there's nothing wrong with changing your mind.
If you don't want to make it more serious, you have to put on your big boy or big girl pants and be blunt. You can't under any circumstances let them think it's okay or string them along that it might be okay. Can you tell them you're not interested and things continue casually? Maybe. But in most relationships, once one person starts to get feelings, it's probably time to call it off if it's not something you're comfortable with.
What Happens if You Change Your Mind and Want to Go From Casual To Committed
Just as the other person has the right to change their mind, so do you. However, does that mean the other person has to as well? Absolutely not. Before we talk about what to do if you change your mind on how casual you want the relationship, it's important you understand this. You entered into this relationship under the agreement you were going to keep it casual. By changing that, you could make the other person upset or throw a wrench into the thing you have going.
Does that mean you shouldn't tell them? Again, absolutely not. Even in casual relationships, open and honest communication is key. Tell them how you feel. Preface it with the fact that you expect nothing from them and you know that you started things casual, but you have to tell them how you feel.
From there, the ball is in their court. There are four potential outcomes:
They feel the same way and you can work on taking things to the next level.
They don't feel the same way but are open to exploring it. (Be aware that you have the highest risk of getting hurt here if they should explore and realize they still want to keep it casual)
They don't feel the same way but want to continue the relationship as casual (You almost certainly will get hurt here unless you're able to get rid of your feelings).
They don't feel the same way and want to part ways. (Yes, this stinks, but it might be for the best. This potential outcome shouldn't be a reason not to share how you feel).
How to Stay Safe While Using Casual Dating Apps
It is important to keep yourself safe when casually dating. It doesn't matter if you meet people online or in person, here are some important things to keep in mind to maintain your own safety:
Let your friends or family know before you meet someone for a date.
Don't meet new people in private settings. Keep it public, well-lit, and in a familiar place.
Don't be afraid to bounce if your date is making you uncomfortable.
Don't share private information with new people that could allow them to scam you or stalk you.
Use your resources to report bad behavior. This includes moderators, customer service reps, or local law enforcement (in extreme, unlikely scenarios).
How to Avoid Hookup Culture On Casual Dating Apps
The downside to using casual dating apps is that they tend to double as hookup apps. Of course, there is nothing wrong with wanting to have some fun and participate in hookups, but it is annoying to get messages looking for one-night-stands when you just want to date casually and consider sex when the time feels right.
The best way to avoid those looking for hookups is to make your intentions clear in your profile. Don't be afraid to start your bio with a line like, "Looking for casual dating not hookups!" There will be others with the same goal as you who will be thrilled that you are upfront about your goals.
If you are still having trouble on apps that glorify hookup culture, try using a more traditional dating app but still making it clear you aren't looking for anything serious and long-term. It's all about being clear with your dating goals.
How to Build an Effective Profile for Casual Dating Online
Mention early on that you are looking for casual dating, not hookups or long-term relationships.
Use pictures that show off your personality
Avoid photos with exes
Don't use a basic, cookie cutter bio. Show off your personality!
Casual Dating Apps FAQs
Are Casual Dating Apps Safe to Use?
Yes! All reputable dating apps mentioned on our site are safe to use as long as you use a little common sense. Never share private or financial info with a match. Don't meet matches in private places or without letting family know where you are going. Consider running a background check on any new people. Dating apps offer you a great way to get to know someone before meeting in person, which is really where they shine in regard to safety!
Am I Going to Get Unsolicited Nude Photos?
It's possible, unfortunately. Most dating apps have strict rules against this type of behavior and attempt to block these photos before you see them. If you are an unfortunate victim to one of these types of people, report them to the app mods immediately.
Do I Have to Connect My Dating App With Facebook?
Many apps are starting to move away from required Facebook connections. Some users like this feature to make login faster, but you may be able to opt out of this feature upon sign up.
Are Casual Dating Apps Expensive?
Dating app costs vary pretty wildly. Some apps are totally free but offer paid versions. Some are paid even at the lowest tier but only cost a few bucks a month. Others can cost over 50 dollars a month but provide some pretty advanced features.
Your best bet is to set out your budget for a dating app and shop within that price frame. Even paid apps tend to have free trials, so use those to get a feel for their platform and whether or not you think it is worth paying for.
Can Casual Dates Turn Into Long-Term Relationships?
Love comes when you least expect it, so casual relationships can lead to long-term romances. However, if you are actively looking for long-term relationships and the possibility of love and marriage, you may have more success on apps that are catered towards those types of relationships.