Pretty much every online dating app commercial shows people falling in love, but is that really what everyone is looking for when it comes to dating? The data says no. According to recent research from the Pew Research Center, nearly two-thirds of people say that casual sex between adults is totally fine. And even beyond that, many singles want to have companionship but also enjoy the perks that come with being single. According to popular casual dating app Tinder, 3 out of 4 young millennials are making a conscious decision to be single—at least for some period of time.
What this means is that if you're looking for casual dating, you're not alone. And if you want to find other singles in your area who are looking for no-commitment fun of some sort, online apps are the way to go. In this article, we're going to share the top six casual dating apps you can join right now. These apps are built for singles with the same relationship goals as you and the ability to date at your own pace.
1. Zoosk – Overall Best Casual Dating App


Our top pick for a casual dating app is Zoosk for several reasons. First, there are over 35 million users (yes, we said million), plenty of whom are looking for something far from serious. While the app isn't 100% geared toward casual dating (no app that's not trashy is), you can set exactly what you're looking for from within your profile. For casual dating, you can choose friendship, short-term dating, hookups, or that you don't know yet.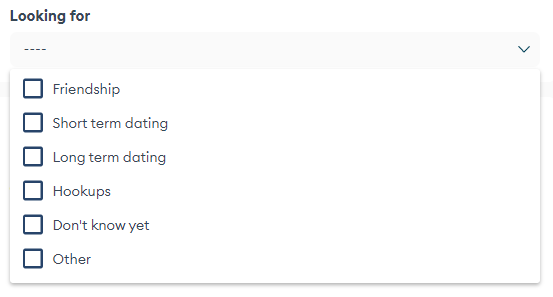 One other thing we like about Zoosk is that you do have the option of using the app for more traditional relationship goals (as you can see in the screenshot above) if you change your mind later, and you can do so without needing to create a new account. Just change one quick setting, and you're all set.
If you want casual dating in an environment that doesn't feel sleazy, you'll like Zoosk.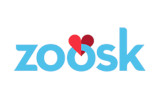 2. Tinder – Best Swipe-Style Casual Dating
If there was a king or queen of casual dating online, the crown would probably go to Tinder. While a few lucky guys and gals have met their special someone on the app, its real purpose (at least in most people's view) is helping to connect casual singles with other casual singles who are nearby.
As opposed to Zoosk where you set your location, Tinder uses the location settings on your phone to show you matches that are actually physically close to you at the time you go on the app. There are ways to get around this (like using a VPN), but the software is pretty good about showing you people looking for casual dating based on proximity and your matching preferences.
An additional nice perk about Tinder is there is an option to verify your profile (and for others to do it), so you can know they are who they say they are. One thing to be aware of is that while Tinder does give you some free usage, it's designed in a way that entices you to spend money. And with a mixed subscription + a la carte pricing model, it can get pretty pricy without you realizing it.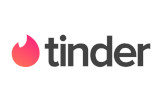 3. Flirt.com – 100% Casual Dating App
Where Zoosk is open to all relationship goals and Tinder says it's good for all relationship goals, Flirt.com takes the direct approach to casual dating. Unlike the first two options on the list, this casual dating app does not serve people looking for serious or committed relationships.
Full disclosure, Flirt is not good if you're looking for wholesome casual dating. It's really designed for hookups, and not much else. The app does have a considerably number of ways to connect like profiles, chat rooms, personals (like the old school Craigslist style), and more. But, as we said, don't expect much of a PG experience on this app. If that's what you're looking for, you'll be happy. If not, choose a different option.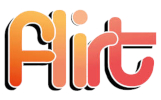 4. Seeking – Best for Elite Casual Dating
As an app that has gone through several aggressive rebrands, Seeking (or Seeking Arrangement) has landed on being an elite dating app that looks to connect affluent singles with attractive singles. Basically, there are two groups that go on the site. The first group are rich and successful singles (usually men) who want to share their upscale lifestyle with someone. The second group are attractive and interesting (usually women) who want to enjoy that upscale lifestyle and find success attractive.
Is this traditional casual dating? Absolutely not. It's a bit of a niche within a niche that will be perfect for many and not right for others. But, it fits perfectly within the casual side of the house, so it makes it on our list. And with over 40 million users and a 4 to 1 female to male ratio, you can understand why it's so popular.
If you want to learn more, check out our Seeking review or give the site a free spin for yourself.
5. Your Travel Mates – Best for Casual International Dating
While we'd argue there's not a whole lot casual about going on a trip with someone, there are a lot of people that see the world differently than us—and that's okay. Your Travel Mates is a dating app designed for people who want to go on a trip together or travel the world. There are features that allow you to plan trips, share recent experiences, and find people who are open to getting out there and doing something different.
A few things to be aware of with Your Travel Mates…One, it has a lot of international singles on there, so if you're in the US, your travel partner may be meeting you from another country. Two, we think there could be better account verification processes in place because some of the accounts seemed a little odd to us (though, that could just be because of the international nature of the app).
If you're looking for something a little different based around travel and with a lot of international singles, Your Travel Mates could be a fit for you.
6. HUD – Casual Dating App for International Swiping
That's a mouthful…let's break it down. HUD, which stands for Hookup Dating (and not the Housing Urban Development program which is what you may see if you Google it), is a swipe-style dating app (similar to Tinder) that is open to international singles. The biggest different between HUD and Tinder is that HUD has a lot of specific questions about your sexual preferences, like bedroom preferences.
Now, we've heard rumors that the app had inclusivity problems in the past, but it looks like they've worked past that as there is a massive inclusivity section on the app's homepage. Additionally, HUD released some female-friendly features a few years ago that include things like blocking, photo blurring, and chat requesting. Honestly, these should have been features from the start and probably aren't something to be bragging about, but we're still happy to see the effort.
If hooking up is all you're looking for, you may want to consider checking out HUD
---
Table of Contents:
---
Why We Love These Casual Dating Apps
A Sign Up Process Matching Your Commitment Level
If you're looking for casual dating, you're probably not looking for a 45 minute sign up process that goes into the depths of your personality and all that fun stuff. Instead, you're looking for a place where you can sign up fast, get up a quick profile, and start meeting some people. All of these casual dating apps fit that bill and come with sign up processes that are under 10 minutes long.
Ability to Set Casual Preferences
If a dating app is 100% catering to casual dating, this isn't an issue. However, if it's a site that offers service to casual and serious daters, you need to have a way to indicate what you're looking for. These sites do just that. For example, on Zoosk you can literally select that you're only looking for hookups, short-term dating, or just friendship at the click of a button.
No Hidden Pressure
Just because a dating app claims to serve the casual side of things doesn't always mean that it does. And when that happens, you end up running into people who start pressuring you to have a more serious relationship. We're not all about that. To mitigate this, we always do a deep dive into every site to ensure it's not a serious dating app masquerading as a casual dating app. This means you get the full experience you're looking for without the awkward conversations.
Fast Chat Options
When casual dating is your goal, you probably don't want to spend time going through guided communication or something like that. You also probably don't want to have to hunt around and jump through 50 hoops before you can send a message. For us, we only recommend sites with options to chat fast and easily.
Dating App Tips for Casual Dating Success
Here are a few tips to help you select the right casual dating app and get the most bang for your buck.
Stick to casual dating apps. – Honestly, this may sound basic but it gets overlooked all the time. If you're looking for casual dating, don't go to a serious dating app and hope to have good luck. Stick to the places where the people with similar goals congregate.
Be open about your casual dating goals. – Many of the best dating apps for casual relationships are dual-purpose, meaning that they cater to those looking for casual dating and those looking for serious relationships. When you use these sites (and we encourage you to use them), make sure you're being very open about your casual goals. Put it on your profile, share it in one of your first conversations, and don't try and sugarcoat it. It's okay to want to date casually. It's not okay to mislead someone who wants something more serious, though.
Watch for "Red Flags" – Look, there's nothing wrong with someone who is dating online to find something more serious. However, if you start getting involved with someone with wildly different goals than you, it's going to spell trouble. Keep an eye out for indicators that might signal someone is starting to get hooked or might be looking for something different than you. Here are some examples:

They start talking about "taking the next step"

They blatantly say they're looking for something serious

They start talking about putting labels on the relationship

They start talking about introducing you to their friends or family (not always an indicator, but can be)

Your pictures are more important here. – When we coach people looking for serious dating, we push them to focus most of their efforts on their written profiles. However, when it comes to casual dating, it's much more about your photos and grabbing that attention quickly. You can still put some awesome stuff in your written profile, but don't ignore the quality of your photos.
Use multiple casual dating apps. – Because you're looking for something a little more niche and specific, it might be a good idea to set up a few profiles on different casual dating apps. This gives you the best chances to have the most options for what you're looking for.
How to Stay Safe While Using Casual Dating Apps
Casual dating isn't generally any more dangerous than traditional dating. The one caveat to that is that people who casually date generally meet up much sooner in the process than those looking for something more serious. This means a bit less time to look for red flags or to get a better handle on whether or not someone is safe to spend time with. And if you add in that things may get intimate sooner, it does add some more risk.
So, that being said, how do you stay safe when casually dating online? Here are a few helpful tips.
Every time you go on a date, let your friends and family know where you'll be, with who, and for how long.
Establish a process for checking in that you're safe after your date.
Don't meet new people in private settings until you trust them. Keep initial meetings to public places that are well-lit and well-known to you.
Don't be afraid to bounce if your date is making you uncomfortable.
Don't share private information with new people that could allow them to scam you or stalk you.
Use your resources to report bad behavior. This includes moderators, customer service reps, or local law enforcement (in extreme, unlikely scenarios).
Casual Dating App FAQs
Are casual dating apps safe to use?
Yes! All reputable dating apps mentioned here are safe to use as long as you use a little common sense. Never share private or financial info with a match. Don't meet matches in private places or without letting family know where you are going. Consider running a background check on any new people.
Am I going to get unsolicited nude photos?
It's possible, unfortunately. Most casual dating apps have strict rules against this type of behavior and attempt to block these photos before you see them. If you are an unfortunate victim to one of these types of people, report them to the app mods immediately. Additionally, those site protections don't extend to text message conversations, so consider keeping the conversation on the app for a while.
Are casual dating apps expensive?
Dating app costs vary pretty wildly. Some apps are totally free but offer paid versions. Some are paid even at the lowest tier but only cost a few bucks a month. Others can cost over 50 dollars a month but provide some pretty advanced features. The range of costs of the sites we've recommend goes from about $12 per month to about $50 per month, with the exception of Seeking which can be as high as $200 monthly.
Can casual dates turn into long-term relationships?
Love comes when you least expect it, so casual relationships can lead to long-term romances. However, if you are actively looking for long-term relationships and the possibility of love and marriage, you may have more success on apps that are catered towards more serious relationships.
---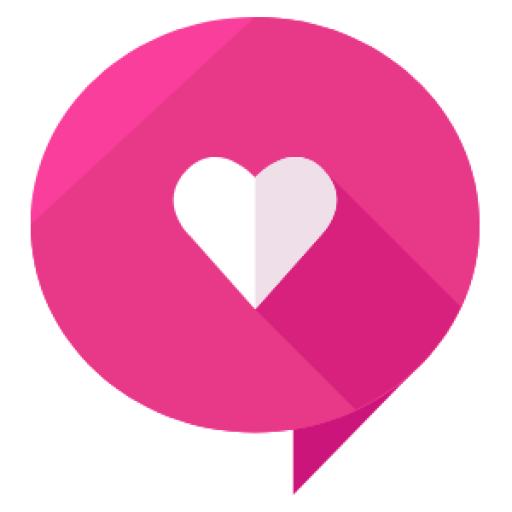 Written By: Healthy Framework Team
The Healthy Framework team has a combined 50+ years of experience in the online dating industry. Collectively, the team has reviewed over 300 dating apps and is known as one of the leaders in the relationship advice and information space. The team's work has been featured on Zoosk, Tinder, The Economist, People Magazine, Parade, Women's Health, Her Campus, Fox, and more.