When it comes to black dating apps, you have two different paths you can take. One—you can use a dedicated, black-only dating app that is specifically for black singles, or two—you can use a mainstream dating app with robust filters that allow you to sort and only see other black singles. Each has its pros and cons.
The dedicated apps don't require you to do any additional filtering to see the types of singles you want to see, but they also tend to have far fewer members and less resources they can dedicate to adding new features. On the other hand, mainstream dating apps require a little extra work to set your filters properly, but generally you get access to a much larger number of singles, which may make it an effective tradeoff.
As you'll see below as we break down the list of the best black dating apps, we've included options from both ends of the spectrum so you can make the most informed decision about which option is best for you.
Best Black Dating Apps in 2023
1. eHarmony
When it comes to the best black dating app, it's hard to find a better option than eHarmony. As a whole, the site boasts helping over 2 million people from all ethnic backgrounds find love with active users sending over 2.3 million messages every single week.
For black singles, the name of the game is flexibility. If you only want to date black singles on eHarmony, you can set your ethnicity preferences to show you only people who fit that search parameter. But what's really nice is that if you're also open to dating singles of other ethnicities, you can select multiple options at once without having to do separate searches to give you even more options to choose from. And with the number and approval of these types of relationships on the rise, that's a welcomed feature.
One drawback for black singles using eHarmony is that if you don't want to get messages from other ethnicities, they may still be able to see you in their searches, which means they can still send you messages. You don't have to respond and you can easily hide the messages, so it's not really a big deal, but it's something we want you to be aware of.
For all black singles who want a real relationship that can turn into something special, we'd encourage you to check out eHarmony.
2. Elite Singles
Despite the challenges that can sometimes arise in certain professional settings, black women and black men prove time and time again that they are powerhouses of industry, business, and creativity. And if you're someone looking for a black dating app where you can meet some of these movers and shakers, you're looking for Elite Singles.
Much like eHarmony, you'll have options for black dating only or to expand to other ethnic backgrounds depending on your preferences. And when it comes to the quality of singles at Elite Singles? Over 85% hold an above-average level of education or certification in their respective fields. This means the best and the brightest are here waiting to meet someone just like you.
Again, if you're only looking to date other black singles, you will need to take a few minutes to learn how to use the filtering options properly, but that shouldn't be too big of a deal. Through Elite Singles matching questionnaire, algorithm, and matching preference settings, you can tweak the app to fit your exact needs.
3. Zoosk

35 million. That's the number of singles you're going to find on Zoosk—and wow, is that number impressive. When it comes to dating apps for black people, Zoosk is an option that should be at the top of every conversation just by sheer numbers alone.
But there is also a lot more to like about Zoosk that we want to mention. The app is easy to navigate, allows you to select your ethnicity preferences (and change them easily), and is one of the most affordable black dating apps on the list with pricing starting at $12.50 per month.
One thing we also like about Zoosk is it can be used on your computer or your phone (iOS and Android). So, if you're someone who is always on the go—it's ready to accommodate you. At the absolute very least we recommend checking out the Zoosk free trial to search for the singles who are online in your area right now. You never know who might be just around the corner (or click of a mouse)!
4. SilverSingles
If you're 50 years or older and looking to find a great black dating app, you're in for a treat. SilverSingles, the leader in senior dating, is also a fantastic option for black singles. The app only caters to singles over the age of 50, which makes it a safe haven for those looking to date people in the same season of life as they are.
Here's a few quick details about SilverSingles to be aware of. Sign up takes about 15 minutes and you'll get instant access to see other black singles in your area (though, accounts are routinely checked and verified by customer support quietly in the background). Pricing for SilverSingles starts at $18.70 per month and does include all of the available features meaning there are no ways for people with deeper pockets to pay for an advantage over you.
As this is our last mainstream dating app option on the list, we have to say one more time—you're going to have to learn to use the filters if you only want to see black singles. Thankfully, this is easy to do and only takes a few seconds thanks to SilverSingles easy to use interface.
5. AfroIntroductions

With nearly 5 million members, AfroIntroductions has quietly stamped its place in the black dating app scene. Powered by the Cupid Media network of sites, AfroIntroductions is designed specifically for African singles who live in the US, Africa, or abroad. It's a healthy mix of local dating within a culture, as well as an international option for people who want to date across borders.
The app is easy to use, super affordable, and could be where your special someone is waiting for you. Much like Zoosk, we recommend at a bare minimum creating a free account and searching through the singles in your area (or abroad). AfroIntroductions is available on the App Store and the Google Play store where we do see some impressive numbers. The app has a 4.4 star rating in the App Store and a 4.3 star rating over 1 million+ downloads on Google Play.
One great review from Jacob P. in the Google play store shares, "At first I hated this app because everyone is too young to date and lives on another continent, but I have had some great conversations with some really cool people that I would not have met otherwise." Other reviews show that the larger part of the userbase is international, but there are still local singles.
6. BLK
When it comes to black dating apps, we shouldn't be surprised that a Tinder-esque option made its way onto the scene. For black singles looking for swipe-style dating, BLK might be worth your while. It's a newer app but has grown quickly in size, thanks to the backing from a rather large parent company, Match Group (who also owns Tinder).
BLK is available on Google Play where it has a 4.2 star rating and over 1 million downloads. The app is also available on the App Store where it has an impressive 4.6 star rating over 330k reviews. This is one of the highest App Store ratings we've seen for a dating app ever.
If you're looking for something a little more serious or less looks-focused, BLK might not be the right pick for you. But if you like Tinder and you'd prefer a Tinder with only other black singles, then BLK is probably worth a try.
7. BlackPeopleMeet

One of the OGs when it comes to black dating sites is BlackPeopleMeet. Operated by People Media (the sister company to Match.com who we already mentioned owns BLK), BlackPeopleMeet is a pretty traditional dating app but only for black singles. Unlike some of the other options on our list, there really aren't going to be any options if you decide you are open to dating other ethnic groups. But if that's not a concern of yours, then that's not going to be a negative at all.
The site does have a bit of an "I need a makeover" look to it, but it still works well and is available on iOS and Google Play. It's ratings are not as good as BLK with a 3.4 in the Google Play store and a slightly better 4.0 in the App Store. While we do knock the app for needing a makeover, the company is still actively pushing out feature updates, so we're hoping that maybe a bigger overhaul is coming soon.
Again, we're bigger fans of using mainstream dating apps with filters for black singles dating online, but this is surely a good dedicated option worth trying if that is more your speed.
---
Why We Love These Black Dating Sites
Transparency is so important when it comes to recommendations, and that's something we certainly value. For that reason, we wanted to share a few of the reasons we selected these as the best dating apps for black people.
Lots of black single men and women
This is always going to be at the top of the list. If a dating app doesn't have a ton of high quality black singles in your age bracket, the site is pointless even if everything else is perfect. All of these dating apps come packed with singles.
Options to filter for interracial dating
We fully understand that people have different wants and needs when it comes to dating, and we think that a great dating app should honor that. While some of these recommended black dating sites are only for black people, many of them do have options to set preferences to see other ethnicities in case interracial dating is something you're interested in.
Plenty of room to share what makes you, you
Culture is extremely important to the black community. The only way you're going to connect with the right person for you is if you have the freedom to share the unique things that make you, you. The black dating apps we've recommended have robust profiles, room to upload a lot of photos, and interest fields to showcase everything that makes you awesome.
Security and proactive support
No matter what or who you are looking for online, it needs to be safe. And while some of that responsibility always falls on the user, the black dating apps need to do their part too. This includes things like message encryption, safe purchase integrations, overall site security, and a proactive support team seeking out scammers and fake profiles.
Actively investing in growth of the brand
Unfortunately, a lot of dating apps tend to become stagnant after seeing success. What this means is they stop investing as aggressively in the growth and sustainment of the brand. What this means for you is far fewer singles joining every month. For that reason, we look for brands that are actively investing in growth, expansion, and upgrades.
Niche Black Dating Apps
While we already touched on BLK and Black People Meet earlier in the guide, we did want to address why we've included so many mainstream dating apps (for all ethnicities) in our guide. We also wanted to share a few more niche-based options in case that's what you're looking for.
The reason for more mainstream options is simple. Niche apps sound like a great idea. However, they often fall flat because they don't have the same resources as bigger mainstream dating apps to bring in the quantity and quality of singles. What you often end up with are small sites without a diverse group of quality singles to choose from.
Additionally, just because you're black doesn't mean that you might not want to date someone from another race. Because of that, we want to make sure that the black dating sites we recommend give you that option. But, that they also give you the option to only see black singles if that's more your speed.
Ideally, they produce the best of both worlds and therefore are really the best dating sites for black people. But just in case you really want to see some other options out there, here are a few more to consider.
Is it Wrong to Only Want to Date Other Black Singles?
We live in a world now where people are always preaching that we should not see color. They say that we should look at someone and not see any color but only see a person. While we know their intentions are good, we do disagree slightly.
What we think they mean to say is that you shouldn't see people for the incorrect and negative stereotypes that are attached to them. There is nothing wrong with being more attracted to a different color of skin. There is nothing wrong with wanting to date someone that will probably understand you and your culture much better and more quickly.
Basically, it's not wrong at all to know what you want and go after it. If people have an issue with it, that's their problem. You're not on a search to find the perfect match for them. You're on the search to find the perfect match for YOU. If that happens to be someone you find at a dating site for black people, then more power to you!
Most people in this world struggle to know what they want. You should feel awesome that you're a step ahead and know what you are and are not attracted to.
Black Dating Site FAQ
Are there dedicated dating apps for black singles?
Yes, there are many dedicated dating apps for black singles including AfroIntroductions, BLK, BlackPeopleMeet, and Black Cupid. However, many dating apps that serve a wider array of ethnic groups might still be the best option for black singles.
Where can I meet black guys?
When it comes to meeting black guys, you can meet them in all the same places that you'd meet guys of any ethnicity. That being said, dating apps for black people are a surefire way to find a lot of options quickly.
Where can I meet black girls?
Much like we mentioned in the last question, you can meet black girls in the same spots as you'd meet girls of any other ethnic group. But if you really want to focus in on only meeting black girls, dating apps for black people are a great way to see results fast.
How much do black dating sites cost to purchase a membership?
The range of pricing of black dating sites goes from around $10 per month up to around $50 per month, depending on which site you choose.
---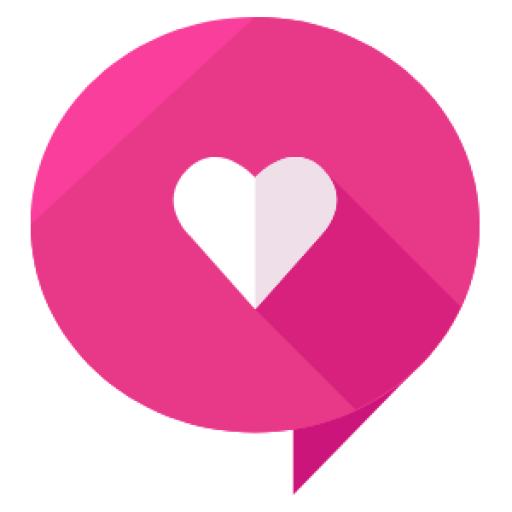 Written By: Healthy Framework Team
The Healthy Framework team has a combined 50+ years of experience in the online dating industry. Collectively, the team has reviewed over 300 dating apps and is known as one of the leaders in the relationship advice and information space. The team's work has been featured on Zoosk, Tinder, The Economist, People Magazine, Parade, Women's Health, Her Campus, Fox, and more.