We all have our personal preferences when it comes to dating and finding that special someone. Sometimes that means that we like athletic people…sometimes it means that we like religious people…and sometimes it means that we like people of a certain ethnicity. And if you're someone who is interested in dating black singles, great!
But where do you start? Well, one of the best places to find exactly what you're looking for is at black dating sites! Online dating and the supporting technology have come a long way towards creating a fun, safe, and inviting environment for people to find love. And if you're here because you know exactly what you want, then you're going to love our list of black people dating sites!
The Top Black Dating Sites
---
Our Top Pick – eHarmony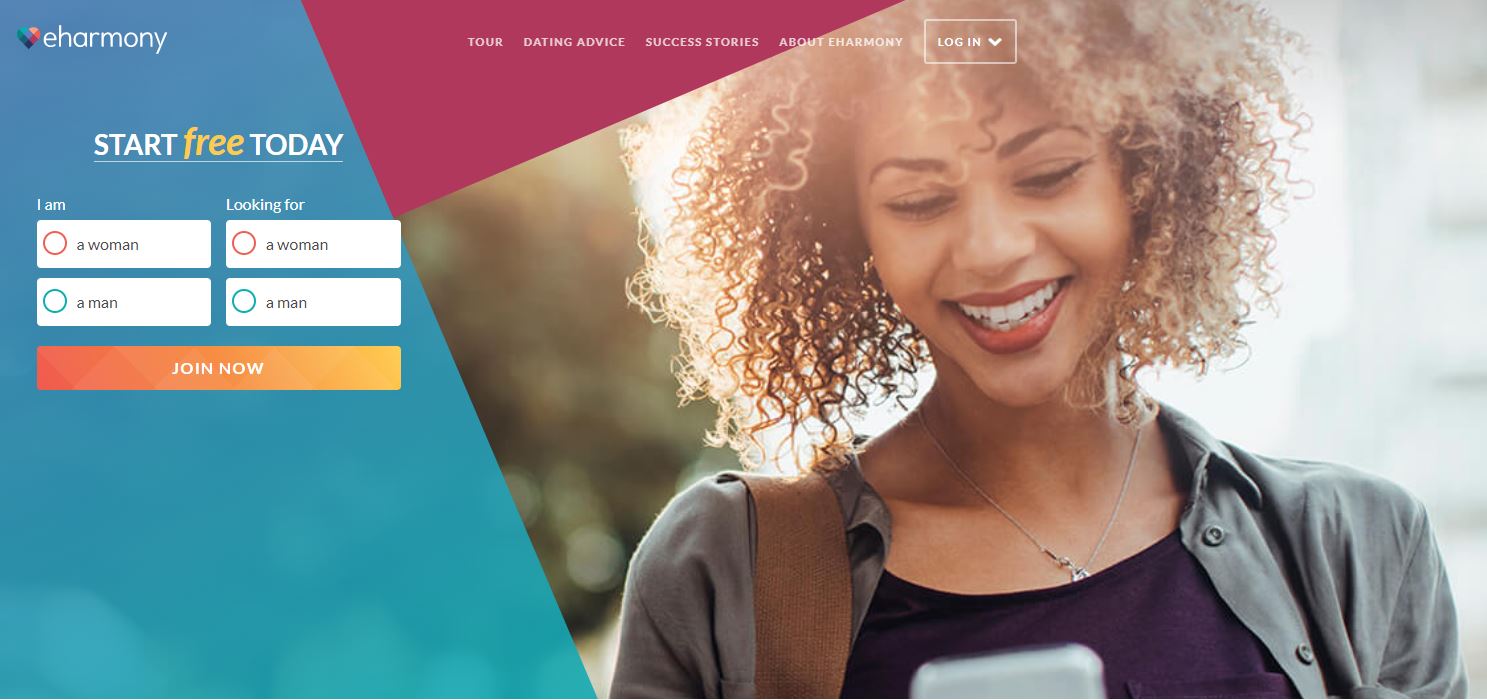 eHarmony is our top pick when it comes to black dating sites. Why? First, the site has the most proven track record of success with helping people find love. We're talking 2 million + people finding love, and a new one every 14 minutes.
Second, eHarmony is loaded with high-quality black singles. Additionally, you can use search and interest functions to sort to see exactly what you're looking for. Put all this together and it's no secret why eHarmony is our top pick for black dating sites.
And the best part? You can get started today for free by using the link we've provided below.
Key Characteristics of the Best Black Dating Sites
The ability to sort singles based on ethnicity
Plenty of black singles to choose from
All of the same feature requirements we use to evaluate traditional dating apps
A proven track record of success and treating customers right
Dedicated Black Dating Sites vs. Mainstream Dating Sites
If you've looked at any of our other niche dating pages, you'll see that we almost always suggest that the daters find the most specialized site and stick with that one. When it comes to finding other black singles, though, we have a bit of a different approach.
You see, when we're trying to advise people to find "daters who love video games" or something specific like that, it makes sense to use a niche site because there will be very few people that fit that criteria on a mainstream site. Additionally, you don't really have the ability to search and sort for something like that.
If you've ever been on a mainstream dating site, though, you know that there are plenty of black singles looking for love. Additionally, the top black dating sites have the search features you need to sort by ethnicity to find exactly what you want. For that reason, you'll see that our suggestions encompass a lot of mainstream options.
It doesn't matter to us (and it shouldn't matter to you) what the site is called or what their main focus is. As long as the dating site helps you to find the special someone you are looking for, then the site is a success.
That's the long answer. The short answer for those of you that are just skimming along is that there are some great black dating sites and we're here to help you find the best one for you.
Is it Wrong to Only Want to Date Other Black Singles?
We live in a world now where people are always preaching that we should not see color. They say that we should look at someone and not see any color but only see a person. While we know their intentions are good, we do disagree slightly.
What we think they mean to say is that you shouldn't see people for the incorrect and negative stereotypes that are attached to them. There is nothing wrong with being more attracted to a different color of skin. There is nothing wrong with wanting to date someone that will probably understand you and your culture much better and more quickly.
Basically, it's not wrong at all to know what you want and go after it. If people have an issue with it, that's their problem. You're not on a search to find the perfect match for them. You're on the search to find the perfect match for YOU. If that happens to be someone you find at a dating site for black people, then more power to you!
Most people in this world struggle to know what they want. You should feel awesome that you're a step ahead and know what you are and are not attracted to.
What is the best dating site for black professionals?
Sometimes ethnicity isn't the only important criteria when finding potential matches. Often, we hear a lot of people wanting to find great black dating sites that are also ideal for young or seasoned professionals. If that's you, we wanted to share a few of our personal recommendations of sites to try. As you'll see, all of our recommendations for the best dating sites for black professionals come from our main list, so you can scroll up and use the free trials to check them all out!
eHarmony – What's great about this site is that it's designed for busy people. It doesn't follow a traditional dating path where you have to spend hours sorting through too many matches. This is perfect for professionals.
Elite Singles – This black dating site literally touts itself as one for professionals! Over 85% of the singles on the site have an above average education, which means a higher concentration of successful people and people who understand what it means to be successful.
The League – When it comes to the best dating sites for black professionals, The League better be considered in the conversation. The site has very high standards and even touts a waiting list to get in.