Whether you're a runner looking for your "sole mate" or a weightlifter looking for you "swole mate," dating apps can help. If you're a cross fitter, soccer player, bodybuilder, or you do anything else that identifies you as an athlete or fitness single, chances are you're looking to date someone who shares in your interests and lifestyle.
Thankfully, the gym is not the only place you have to find that special someone. In this article, we're going to look at how fitness singles can use online dating to cut down on the reps and maximize gains when it comes to finding love.
We'll share our top picks for the best dating apps for athletes, talk about fitness-niche vs. traditional dating apps, and close out with some amazing tips to get the most out of this experience. If you're ready, grab your cleats, put on your sweatband, and let's get into it.
Top Dating Apps for Athletes and Fitness Singles
---
Why These are Best Dating Apps for Fitness Singles
You wouldn't just try a new protein powder without reading the label, would you? Of course not! And for that reason, we think it's important that we share the "ingredients" that go into why we picked these dating apps as the best for fitness singles like you.
Wide variety of fitness singles – If the sites don't have a ton of people who can match your energy level and excitement for looking and feeling good, what's the point? We couldn't agree more, which you'll see reflected in our picks.
Extensive sorting and search filters – You're clearly on this page looking for something and someone in particular. The top dating apps for athletes and fitness singles need to give you the tools to sort through your options and find exactly what you're looking for. Often, this includes things like being able to sort by body type, search for fitness-related keywords, or being able to look for mutual interests that are fitness related.
More then just fitness information – You'll see in our next section that we're advocates for athletes using traditional dating apps to find their swole mate. The reason for this is that there is more to you and there is more to potential mates than just how often you work out and what kind of supplements you like. For that reason, the best dating apps for athletes also have information on the other aspects of someone's life to help you find the best match.
But also fitness information! – No, we're not looking for profile sections where you can put in your bench press max or anything crazy like that. What we are looking for are dating profiles that aren't so rigid you can't showcase what's most important to you—your fitness! This can be as simple as a free text area for your About Me or it can be preselected areas to identify your specific interests or favorite sports.
Fitness Dating Sites vs. Traditional Dating Apps
You may have noticed that we haven't included any dating apps that cater 100% to fitness singles or athletes. This is on purpose. While the idea of dating apps for athletes is great in theory, it doesn't work in practice. These apps have far too few single men and women to be anywhere near effective, especially if you live outside of a major city.
The better and more effective course of action is to use one of the traditional best dating apps and use the technology to make it work for you. Many of these apps have 10, 20, 30 million singles, and a ton of them are fitness-lovers and athletes. Through the use of search functions, filters, and how you set up your online dating profile, you can have way more success than with a traditional dating app for fitness singles or athletes.
We cover a ton of tips to help you do just that in the next section.
Fitness Niche Dating Apps
In case you're curious about fitness-niche-specific dating apps, here are a few that are out there. Again, we're not huge advocates for most of these, but if you want to check them out—go for it.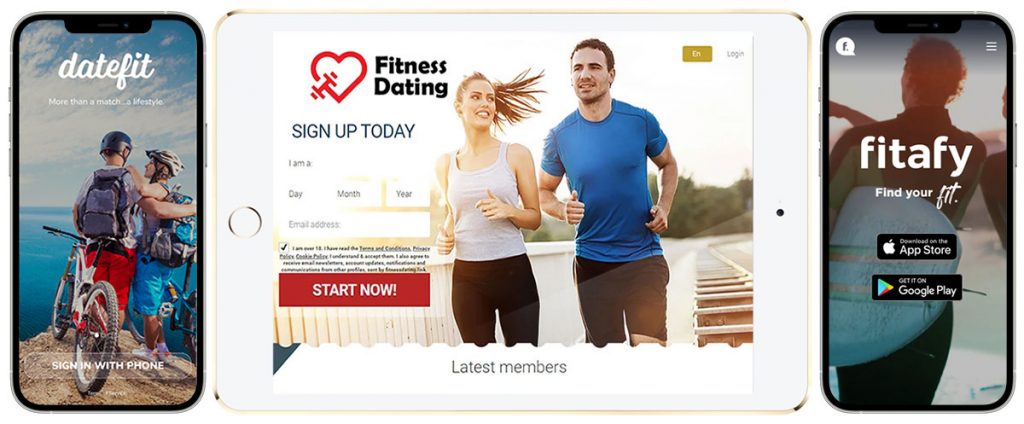 The Editor's Favorites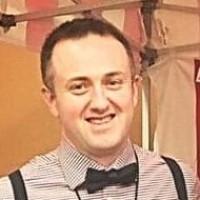 "I've got to agree with the list here that Elite Singles is the top choice for athletes. While the other app options on the list are certainly packed with fitness folks, I just saw more of what I personally liked when I was reviewing Elite Singles. The close second (and certainly better for serious relationships) was eHarmony."
– Jason Lee, Chief Editor of Best Online Dating
"I don't disagree with Elite Singles being at the top of this list but for me, my favorite app for athletic singles is eHarmony. There are plenty of people on there that run, lift weights, do yoga, compete, and get their fitness on! And I am usually partial to dating apps that cater more towards people looking for relationships."
– Christina Anne, Contributing Writer
Must-Know Tips for Athletes Looking for Love
Be Forward About What Being an Athlete Means to You
Don't assume that someone will understand what you mean when you say you're an athlete or really into fitness. Dating apps do provide a lot of great spots to put details about your life and what you're looking for. Take advantage of this without coming across as cocky, conceited, or better than anyone else. We know you don't feel that way, but we want to say it, so you have success.
For example:
Instead of saying, "You better work out if you want to date me," say something like, "It's important to me that a mate shares the same level of commitment to working out as I do."
Instead of saying, "I don't date fat people," say something like, "I'm really looking for someone that's advanced in their fitness like I am."
Instead of saying, "I don't date people that eat like garbage," say something like, "My diet and eating clean are important to me, so if you're a big foodie, we probably won't mesh well."
Include Pictures of You Working Out or Competing
While we've talked a lot about weeding out people who aren't into working out, it's still important to focus on attracting the people who are! Include lots of pictures of you working out, competing, or doing what it is that you love. All of the athlete dating apps and fitness dating apps we've recommended have a ton of room for you to really share a lot of photos about who you are.
Prepare Vetting Questions Without Being Judgmental
Before we share this tip for dating as an athlete, we do want to put out a disclaimer. Not everyone takes fitness or working out as seriously as we might, and that's okay. It doesn't mean you have to date those people, but do be kind if you happen to run into a single that isn't on your level. As fitness lovers, we know the power of what people say.
Now, that being said, it's really helpful to prepare some questions that help you determine compatibility with other singles that claim to be into fitness or athletes. The problem is that what fitness means to you might be different than what it means to someone else. Some singles might think going for a walk a few days a week makes them athletic, while you may spend an hour or two in the gym six days a week.
Here are some sample questions that might help you get the best results on fitness dating apps.
What kind of foods do you like to eat?
What are your favorite restaurants? How often do you like to eat out?
How often do you work out?
What's a typical work out look like to you?
What type of gym do you go to? (Notice we say TYPE of gym and not what specific gym, as that's too forward of a question early on in the dating process)
Is fitness important to you?
Do you play any sports?
All of these questions can help you get to know someone without being too forward, judgmental, or weird. Remember, dating isn't about impressing everyone you talk to. Online dating is about finding the person you're most compatible with.
Have Fun
Seriously, dating is all about having fun. If you focus on having a good time with these dating apps, you're going to find success finding that special someone who shares the same interests as you.
---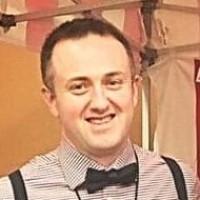 Written By: Jason Lee
Jason Lee is a data analyst with a passion for studying online dating, relationships, personal growth, healthcare, and finance. In 2008, Jason earned a Bachelors of Science from the University of Florida, where he studied business and finance and taught interpersonal communication.
His work has been featured in the likes of The USA Today, MSN, NBC, FOX, The Motley Fool, Net Health, and The Simple Dollar. As a business owner, relationship strategist, dating coach, and officer in the U.S. military, Jason enjoys sharing his unique knowledge base with the rest of the world.