Whether you're a runner looking for your "sole mate" or a weightlifter looking for you "swole mate," dating apps can help. If you're a cross fitter, soccer player, bodybuilder, or you do anything else that identifies you as an athlete or fitness single, chances are you're looking to date someone who shares in your interests and lifestyle.
Thankfully, the gym is not the only place you have to find that special someone. In this article, we're going to look at how you can use online dating to cut down on the reps and maximize the gains when it comes to finding love. Not only will this make you happier, but having a romantic partner you can exercise with can actually make you healthier!
We'll share our top picks for the best dating apps for athletes, talk about fitness-niche vs. traditional dating apps, and close out with some amazing tips to get the most out of this experience. If you're ready, grab your cleats, put on your sweatband, and let's get into it.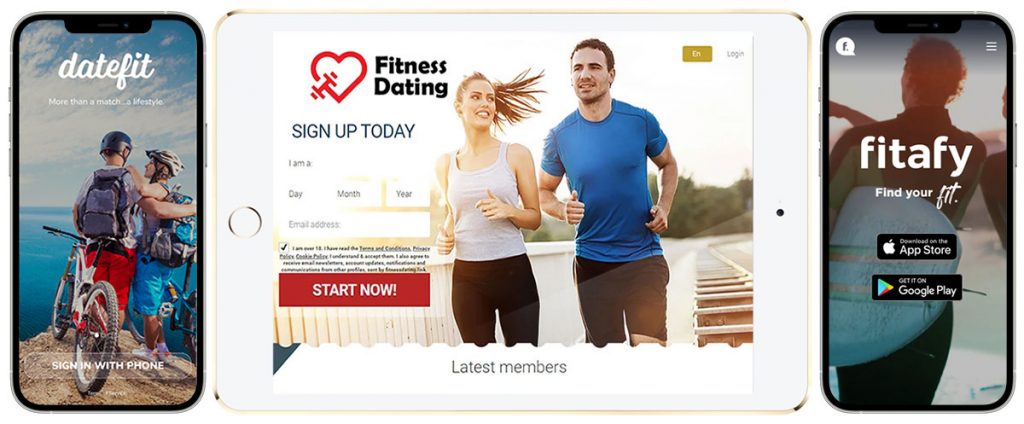 1. Zoosk – Best Overall Athlete Dating App


According to recent data, just under half of the US engages in enough physical activity to meet the recommended health guidelines. What this means is that finding singles who match your energy level and fitness commitment levels isn't as easy as you might think. And for those of you that are on the more committed side of things where the gym and fitness are your life, that percentage of viable singles drops even further.
We share this to make this point—you need an athlete dating app with a lot of members. Zoosk is a dating app with over 35 million members from all walks of life, including millions of athletes, fitness enthusiasts, professionals, personal trainers, and more. While it's important to note that Zoosk isn't only for athletes and there is no physical fitness test to get in, the filters and matching process do a great job of allowing you to connect with likeminded gym rats or casual exercisers.
We also noticed that Zoosk has released some blogs and done data studies on fitness singles and dating, which shows that they care about this group of people.
Here's the most important takeaway. You'll see as we discuss some of the athlete-only dating app options later in this guide that number of members is a big concern, which is why our top pick for the best athlete dating app is a mainstream option filled with athletes that has the right filters to find them.
2. Fitafy – Best Athlete Dating App for More Serious Competitors
There's a lot to like about Fitafy as an athlete dating app, but also a few concerns to keep in mind when making your decisions. First, let's talk positives. Fitafy is 100% geared towards athletes and serious gym goers. Unlike Zoosk, everyone on this app should be an athlete on some level. Second, messaging and quite a few of the features on the app are free, so you can get a lot of utility out of it without needing to upgrade to a paid membership (which will run you about $30 a month, which is kind of high).
What is also quite neat is that you can filter singles based on your dietary restrictions (if you want to eat the same) as well as your fitness interests. These are features you won't see on the mainstream dating apps on this list. However, they come at a cost. Currently, Fitafy has less than 1k reviews on the App Store and less than 50k downloads lifetime on the Google Play store. While we've seen lower numbers, these metrics usually indicate a very small membership size, especially when it comes to specialized apps for a smaller group of people.
For us, we like how focused on active singles Fitafy is, but we need to see some stronger metrics on membership size before we can move it up higher on our list of the best athlete dating apps.
3. eHarmony – Best Athlete Dating App for Real Relationships

eHarmony's most recent commercial is jampacked with all the fun stuff—kettlebells, pushups, and sprints, but thankfully no burpees. We point this out for two reasons. One, to express our hatred of burpees, but two, to point out that eHarmony's marketing message is clearly aimed at attracting active singles, athletes, and fitness enthusiasts. Not only are you going to see this in their marketing, but when you take the matching questionnaire you're going to see a lot of questions about your activity level, physical fitness, and the sports you enjoy.
Here's a screenshot of one of the questions asking which sports you're into.
This is only part of the list, but it's neat to see such a wide array represented that they'll use to help curate your matches. It's clear that eHarmony cares about singles who care about staying healthy and being physically fit.
But, two things you should be aware of. Number one—eHarmony is also not a fitness-only dating app, which means you may see singles who don't share the same commitment to fitness as you. Number two—speaking of commitment, eHarmony is not for casual dating by any stretch of the word. If you're ready for a real relationship and to truly find your swole mate, you'll like eHarmony. Any other relationship goals would be better off at a place like Zoosk or one of the other options on the list.
4. Fitness-Singles – Athlete Dating App with Strongest Press
No, we're not saying that Fitness-Singles has the strongest bench press out of any of these dating apps, but we did try our best to have fun with puns. What we are saying, though, is this app has the most press or coverage of any of the apps on the list. As you can see in the screenshot above, it's been on the Today Show, Good Morning America, and the USA Today just to name a few major outlets. While we weren't able to find most of those references, we'll take their word for it (but will assume they're probably from a while ago).
One major drawback of Fitness-Singles is that they website is heavily antiquated. It looks like it needs to tweak its workout routine and move out of the 8 minute abs days of the 90's into the TRX or CrossFit days of today. Also, the most recent success story on the website is from 2017, which is also not a great sign. Still, this could be a good option to at least do a few test searches in your area and see if there is someone special you could connect with.
5. DateFit – Best Gym Dating App for Friends First
DateFit is the last option on our list of Athlete dating apps with a few new features designed around making gym friends we want to look at. Let's start by talking about what we like about DateFit. It's solely for fitness singles, it has a really sleek looking design, and it's gotten some positive press (as you can see in the screenshot above). In a nutshell, DateFit is basically a Tinder-like dating app (swiping and mutual matching) but for people who care more about fitness. Depending on how you feel about swipe apps, this could be a pro or a con.
Speaking of cons, there are a few things we're not huge fans of with DateFit. First, there are less than 1k downloads on Google Play. If we were already complaining about 50k with Fitafy, you can imagine how we feel about 1k. Second, the few reviews the app has on Google Play are pretty rough at only a 1.7 out of 5.0. Things are a little better on the iOS store with a 3.5 out 5.0 over a few hundred reviews.
The one thing we do want to point out that makes this athlete dating app stand out a little from the pack is that they're heavily working on developing features to help you find friends first (DateFit Social). You can select whether you're looking for dates or friends when you sign up, and then you'll only see people accordingly. And yes, you can always toggle between the two if you are looking for both.
Here's our take on this app. We think they're on the right track and have some really neat fitness-first features, but again, we need to see more traction on getting members or it's going to be a waste of time.
---
Why These are Best Dating Apps for Fitness Singles
You wouldn't just try a new protein powder without reading the label, would you? Of course not! And for that reason, we think it's important that we share the "ingredients" that go into why we picked these dating apps as the best for athletes like you.
Wide Variety of Fitness Levels
The term athlete can have a lot of different definitions, depending on who you ask. If you ask the American Heart Association, an athlete is "one who participates in an organized team or individual sport that requires regular competition against others as a central component, places a high premium on excellence and achievement, and requires some form of systematic (and usually intense) training." But if you ask other people, often they classify anyone who takes their fitness somewhat serious to be an athlete. While we don't think any of these definitions are right or wrong, we think gym dating apps need to accommodate people all across the spectrum of fitness levels and commitment.
Extensive Sorting and Search Filters
You're clearly on this page looking for something and someone in particular. The top dating apps for athletes and fitness singles need to give you the tools to sort through your options and find exactly what you're looking for. Often, this includes things like being able to sort by body type, search for fitness-related keywords, or being able to look for mutual interests that are fitness related.
More Than Just Fitness Information
You've already seen that we're advocates for athletes using traditional dating apps to find their swole mate. The reason for this is that there is more to you and there is more to potential mates than just how often you work out and what kind of supplements you like. For that reason, the best dating apps for athletes also have information on the other aspects of someone's life to help you find the best match.
But Also Fitness Information!
No, we're not looking for profile sections where you can put in your bench press max or anything crazy like that. What we are looking for are dating profiles that aren't so rigid you can't showcase what's most important to you—your fitness! This can be as simple as a free text area for your About Me or it can be preselected areas to identify your specific interests or favorite sports.
Tips for Using Athlete Dating Apps Properly
Now that you've got a good idea of where you should be dating online, we want to share a few tips to get the most out of these athlete dating apps.
Have a Plan for Where You Will or Will Not Compromise
Our first tip is about compromising. Yes, it's okay to date someone who has a different fitness level than you. However, you need to understand how that might affect your time together. If they're a complete couch potato and you're out running marathons, it might not be the best fit. But if you go to the gym five days a week and they go three, it can probably still work just fine. Our recommendation is to have an idea of what you will and won't compromise on before you get started.
And in case you're worried about a little compromise affecting your gains, remember that being in love could help to boost your athletic performance!
Be Forward About What Being an Athlete Means to You
Don't assume that someone will understand what you mean when you say you're an athlete or really into fitness. Dating apps do provide a lot of great spots to put details about your life and what you're looking for. Take advantage of this without coming across as cocky, conceited, or better than anyone else. We know you don't feel that way, but we want to say it, so you have success.
For example:
Instead of saying, "You better work out if you want to date me," say something like, "It's important to me that a mate shares the same level of commitment to working out as I do."
Instead of saying, "I don't date fat people," say something like, "I'm really looking for someone that's advanced in their fitness like I am."
Instead of saying, "I don't date people that eat like garbage," say something like, "My diet and eating clean are important to me, so if you're a big foodie, we probably won't mesh well."
Include Pictures of You Working Out or Competing
While we've talked a lot about weeding out people who aren't into working out, it's still important to focus on attracting the people who are! Include lots of pictures of you working out, competing, or doing what it is that you love. All of the athlete dating apps and fitness dating apps we've recommended have a ton of room for you to really share a lot of photos about who you are.
Should you include photos with your shirt off? We'd probably recommend no and leaving something to the imagination. Recent research shows that this might not be a great idea, as it could portray you as less competent and a sexual risk taker.
Prepare Vetting Questions Without Being Judgmental
Before we share this tip for dating as an athlete, we do want to put out a disclaimer. Not everyone takes fitness or working out as seriously as we might, and that's okay. It doesn't mean you have to date those people, but do be kind if you happen to run into a single that isn't on your level. As fitness lovers, we know the power of what people say.
Now, that being said, it's really helpful to prepare some questions that help you determine compatibility with other singles that claim to be into fitness or athletes. The problem is that what fitness means to you might be different than what it means to someone else. Some singles might think going for a walk a few days a week makes them athletic, while you may spend an hour or two in the gym six days a week.
Here are some sample questions that might help you get the best results on fitness dating apps.
What kind of foods do you like to eat?
What are your favorite restaurants? How often do you like to eat out?
How often do you work out?
What's a typical work out look like to you?
What type of gym do you go to? (Notice we say TYPE of gym and not what specific gym, as that's too forward of a question early on in the dating process)
Is fitness important to you?
Do you play any sports?
All of these questions can help you get to know someone without being too forward, judgmental, or weird. Remember, dating isn't about impressing everyone you talk to. Online dating is about finding the person you're most compatible with.
Have Fun
Seriously, dating is all about having fun. If you focus on having a good time with these dating apps, you're going to find success finding that special someone who shares the same interests as you.
---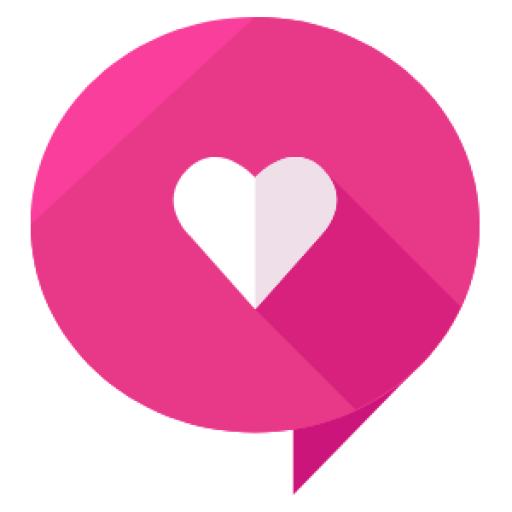 Written By: Healthy Framework Team
The Healthy Framework team has a combined 50+ years of experience in the online dating industry. Collectively, the team has reviewed over 300 dating apps and is known as one of the leaders in the relationship advice and information space. The team's work has been featured on Zoosk, Tinder, The Economist, People Magazine, Parade, Women's Health, Her Campus, Fox, and more.