You should never feel bad about knowing exactly what you want, especially when it comes to dating. And if what you want is the best way to meet Asian singles, you've come to the right place.
In the past, when it came to meeting Asian singles, your options were fairly limited. You could try and find cultural meetups in your city, try and get your friends to hook you up, or frequent bars and restaurants that you know cater to the Asian persuasion, but that was really it. Thankfully, that's all changed with the growth of online dating.
In this guide, we're going to share the best dating apps for Asians for finding culturally similar singles locally or abroad.
The Best Asian Dating Apps
1. Elite Singles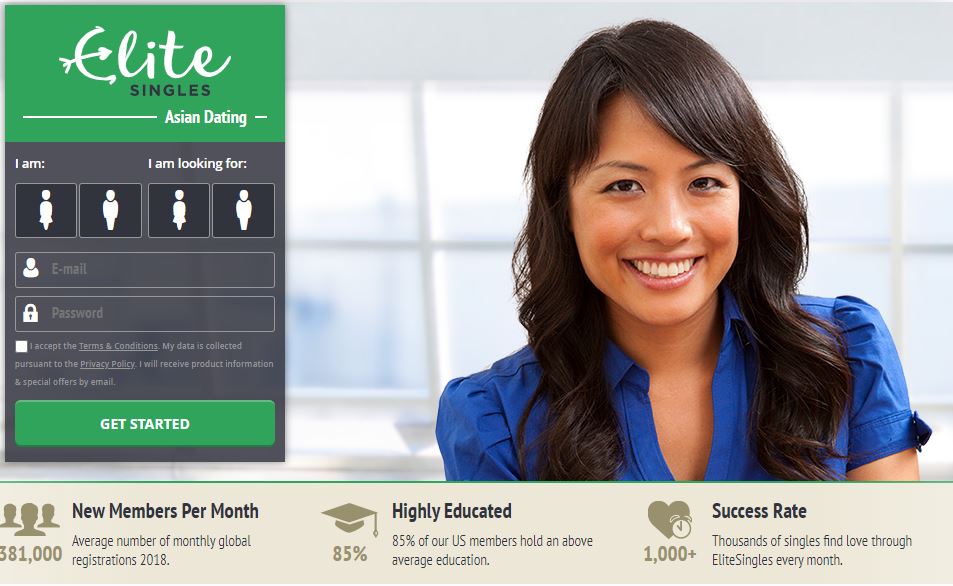 When you look at statistics about where Asians are more likely to work, you see that a disproportionate number (nearly half) of them work in management and professional fields. This includes things like upper management, healthcare, business, finance, etc. just to name a few. So, it should make perfect sense to you that the number one Asian dating app is one that caters to this specific group of singles. Elite Singles, a dating app that has been around for nearly a decade and a half, is laser-focused on professional singles looking for mates and matches that embrace and understand their way of life.
For Asian singles, success is very important and Elite Singles is a dating app designed to connect successful singles in all walks of life. Matchmaking is done through curated matches derived from your answers to an intake questionnaire. Additionally, while the app is open to all races and walks of life, if you would prefer to date other Asians, you can easily select that as a filtering option.
The drawback for some Asian singles may be that they're trying to move away from the need to celebrate success and work so highly and Elite Singles is not entirely conducive to that. But if you're okay with that and find hard work and success attractive, you'll enjoy what Elite Singles has accomplished and set up for you in the dating space.
2. eHarmony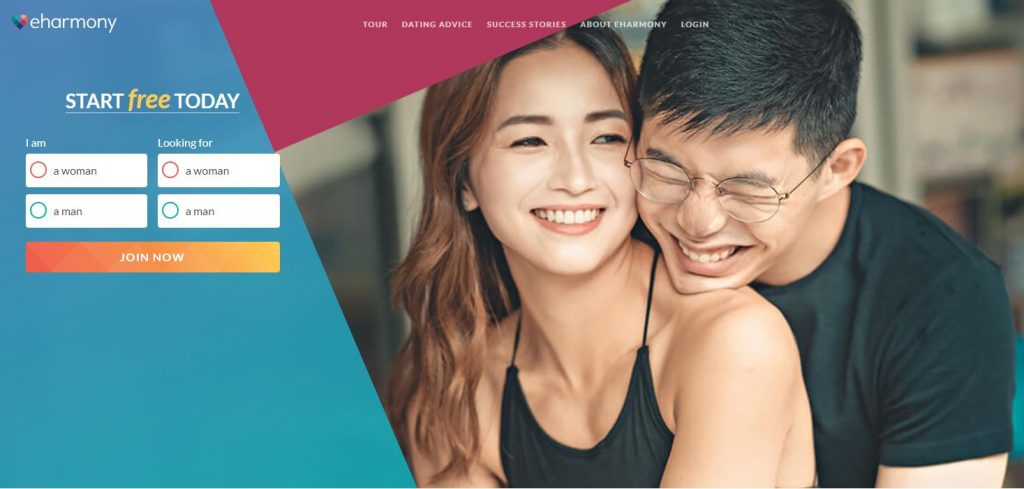 Family has always been important in Asian culture—and we don't expect (or want) to see that change anytime soon. And with family being held in such high regard, we often see Asian singles more interested in finding committed and lasting relationships (instead of engaging in hookup culture). If that sounds like what you're looking for, eHarmony is easily the option for you. Where Elite Singles is great in that it caters to serious and slightly more casual dating, eHarmony shines in being 100% targeted towards singles looking for commitment.
Some of the biggest pros of the eHarmony dating app are a two-decade-long track record of success, culture and ethnicity filters, and an in-depth matchmaking process that gets to the heart of what's important to you. The biggest cons or drawbacks of eHarmony are that the signup process takes a lot longer, it's a terrible fit for casual dating, and it does cost a few bucks more than some of the other Asian dating apps on this list.
Overall, though, eHarmony was probably a near-tie with Elite Singles for the best Asian dating app. We think you'll enjoy the quality of the experience if you choose to give it a try.
3. Zoosk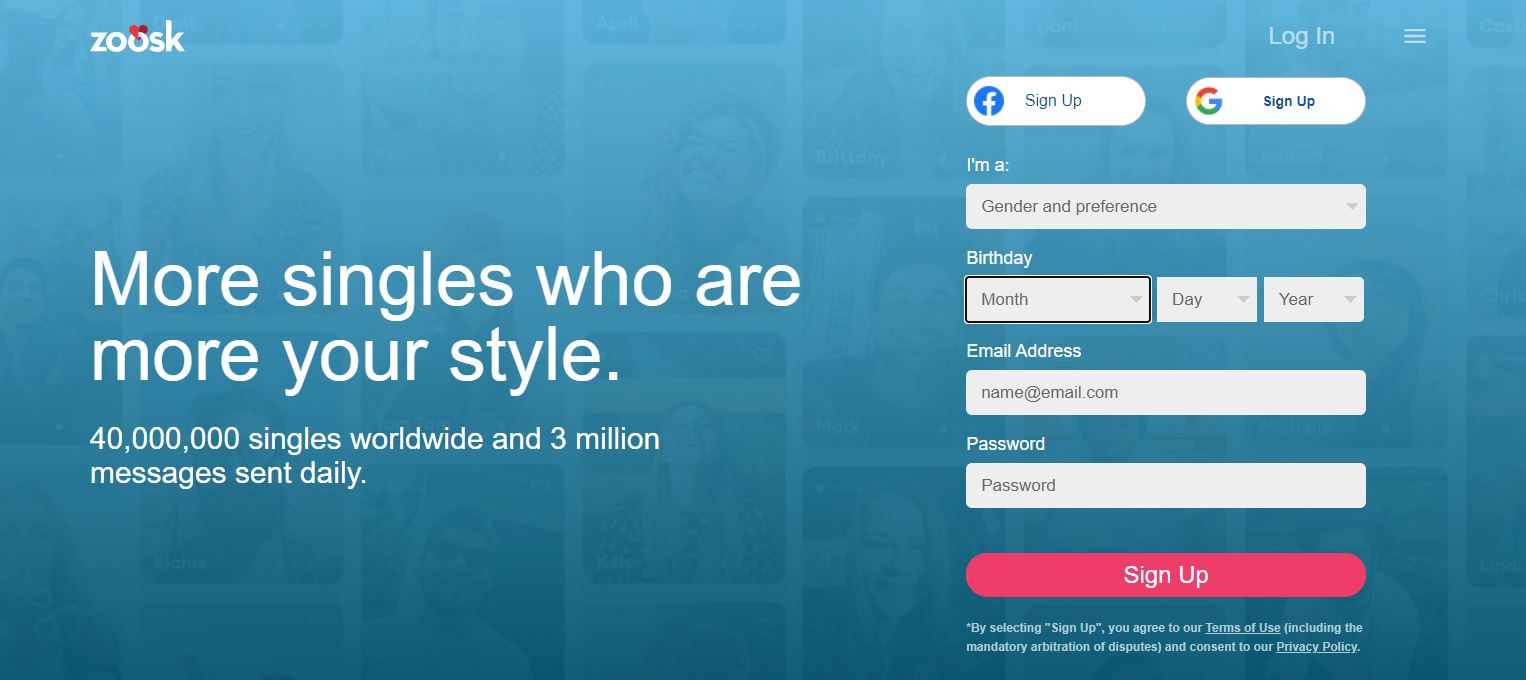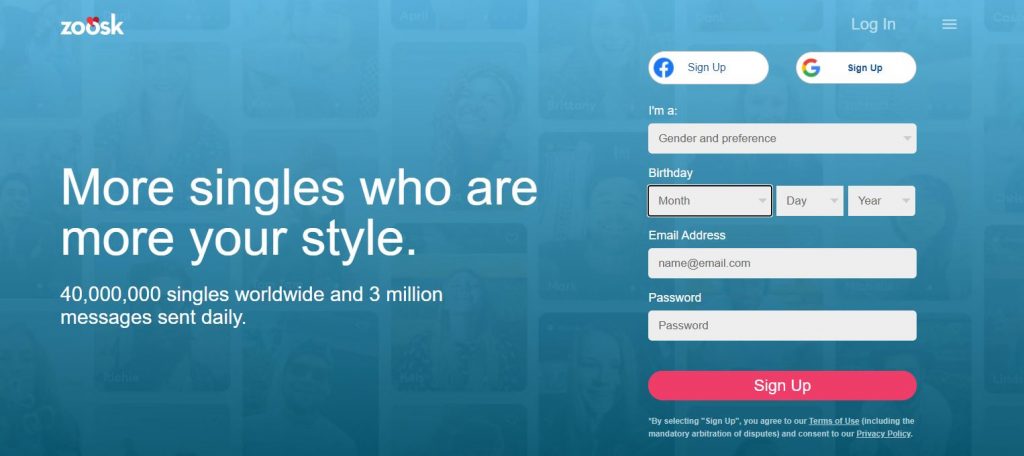 While there are a lot of cultural similarities within the Asian community, it's not always the same across the board. In fact, many people and researchers are starting to realize that generalization of Asian-American cultures is unhealthy and tends to exclude some of the uniqueness that many of you have and embrace.
In other words, Asian singles are not all the same. And when it comes to a dating app that embracing people being different and delivers enough options to satisfy all these different wants and needs—it's Zoosk. One of our favorite Asian dating apps is Zoosk, mainly because it has over 35 million users in 80 countries looking for love! Around 65% of those users are located in the United States, with the other large numbers coming in Canada, the UK, and Australia. With over 10 billion profile views since 2018 (wow!), and nearly 3 million messages sent daily, it's no wonder that this site makes our list.
Additionally, Zoosk can serve as a serious relationship option or a casual dating option for those who aren't ready to settle just yet. While it's not an Asian-only dating site, you can set your ethnicity preferences to only see Asian singles with options including East Asian, South Asian, Middle Eastern, and Other.
4. AsianDating.com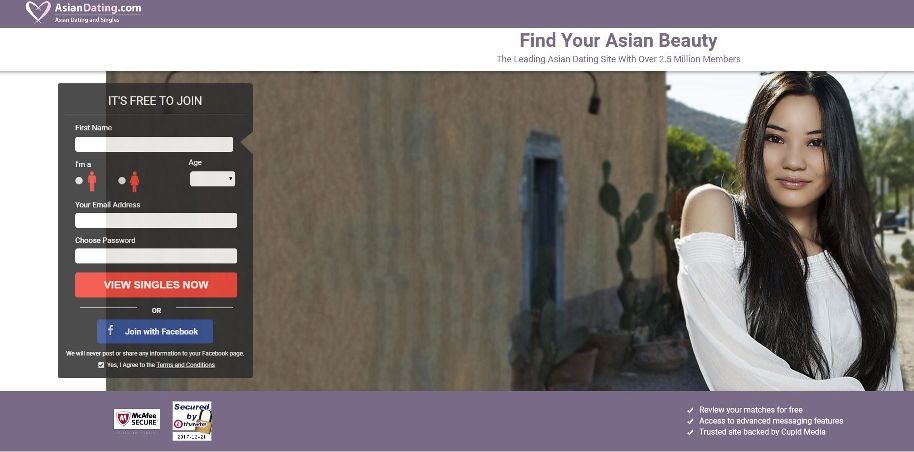 The next Asian dating app on our list is one that caters 100% to Asian singles. And in a culture that is moving more towards dating and marrying within their race, options like this become more and more applicable. With over 4.5 million members, AsianDating.com tends to be at the top of most lists of Asian-only dating apps.
What's nice about this app is that it works for people looking to date Asians in the United States, but it also has a lot of international membership in case you're looking to date outside of your home country.
There are a few drawbacks to AsianDating.com to be aware of before you decide to move forward. Number one—there is no dedicated iOS app, only a mobile-friendly website and a Google Play App (that does have over 1 million downloads, which is awesome). Number two—the web platform has a bit of an antiquated feel. However, that doesn't seem to have any effect on the effectiveness, and the site was recently purchase by a new company (Dating Group), so we'd expect some serious investment into the infrastructure to be coming soon.
All in all, this is a great option for Asian singles looking to date other Asians.
5. EME Hive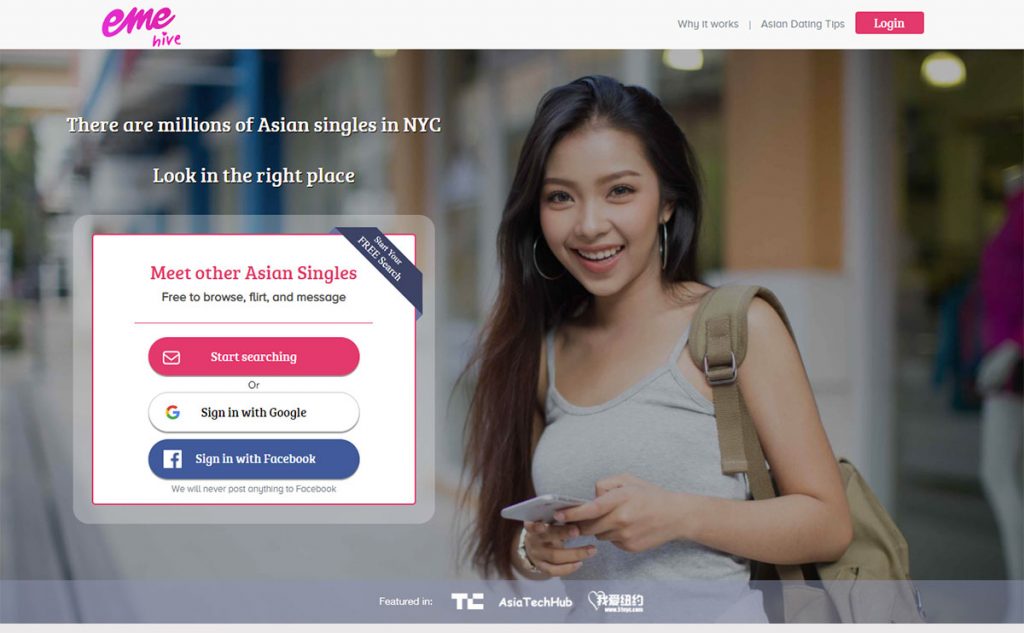 While relatively small, EME Hive (formerly EastMeetEast) is working hard to be the new and trendy Asian dating app in the United States. With good results out of the gate, there is definitely a lot of promise here. However, the site is still fairly new and fairly small (based on what we can see), which means it still has some work to do in order to move up on our rankings list. Additionally, EME has taken some heat for some of its marketing campaigns and it's identity, but we'll leave that for another discussion on another day.
EME Hive is available on the App Store, but does only have a 2.7 star rating over only a few hundred reviews. While reviews can be shaky anytime a new app launches, the fact there are only a few hundred does indicate to us that the size of the app is probably fairly small. EME Hive is also available on Google Play where things are much more promising with a 3.0 star rating and over 500k downloads.
Overall, we like the promise EME Hive brings to the table and are looking forward to how things progress in the future.
6. Cherry Blossoms
As a company in the Asian matchmaking business since the 1970s, Cherry Blossoms (or 'Blossoms') has taken their operations digital. Before we talk about the things we like, let's address the proverbial elephant in the room. Their website looks like it is also straight out of the 1970s (yes, we know the internet was not invented yet). The point we're trying to make is that the site could use an upgrade.
That being said, it doesn't seem to have much of a negative effect on their success and traffic. According to Blossoms, they see over 500k monthly visits and are responsible for over 250k introductions. Those are not numbers to scoff at by any means.
The other thing we need to address about Blossoms is that it's not your traditional style of dating app. It's way heavier on the matchmaking side of things—and the international matchmaking side to be more exact. If you're looking to meet Asian singles who live in your area, this is not the app for you. If you're looking for casual dating, also not the app for you. But if you're looking to meet international Asian singles and your goal at the end of the day is hopefully to find someone to marry, Blossoms is where you want to be.
---
Reasons We Call These the Best Asian Dating Apps
Why on Earth did we choose these options as the best Asian dating apps on the planet? Great question! Here are four of the main reasons why. These are not all the reasons, but it should start to give you an idea of what we value in the decision-making process.
Focus on Factors that are Important to Asian Singles
Probably the biggest factors that go into this ranking is how well the dating apps cater to what is traditionally important to Asian singles. This includes looking at things like loyalty to family, a higher value places on successes, as well as the overall importance of education. We looked for apps that understand this and give people a chance to showcase their feelings on these issues and "where they stand" on each.
Local and International Options
When people search for Asian dating apps, they're generally looking for two things—Asian singles in their area or Asian singles abroad. While neither is better or right, we wanted to ensure we included options that catered to both needs. You'll find that we clearly specified which apps are better for which, so you can make the appropriate decision yourself.
Options to Connect on Deeper Levels
There are a lot of articles out there saying that dating as an Asian man may be more challenging than it is for others. And not only articles say this, but there is scientific research backing the claim. We aren't here to get you sad about the process, but to share how we think these apps do a better job of evening the playing field, so to speak. First, many of the options are Asian-only, which gets you onto that even level. Second, the dating apps that aren't allow you to connect on way more than just a few pictures and a quick bio. This let's people get to know you better and can help to cut through anyone coming in with a checklist of what they want that excludes you.
Asian Dating Apps FAQ
Should I join all the Asian dating apps on this list?
Though you are welcome to join every app on the list, you may want to choose the option that appeals the most to you. Joining multiple dating apps can get expensive and you may run into an overlapping pool of singles. Ideally, we recommend people check out 2-3 options and then upgrade to premium on 1-2 options.
How much do these Asian dating apps cost?
The cost of these apps varies based on the site you choose and the level of membership you seek. Some apps cost as little as $10/month while others can cost up to $60/month.
Does eHarmony work for singles in China?
No, eHarmony does not work in China. However, if you live in one of eHarmony's main markets (US, UK, Australia, or Canada), you will have good opportunities to meet Chinese singles in your country. According to the company, the US version of eHarmony has plenty of Chinese singles to meet and match with (though, they don't give any exact figures).
How do dating apps for Asian singles match users?
The algorithm used to match singles is different for every dating app. Some apps only match you based on location and the keywords in your searches. However, others use personality tests and scientifically crafted algorithms to pair you with singles that match you best. From those results, you can continue to narrow down the results with search filters, including sorting and filtering by ethnicity. Some apps allow you to filter by "Asian" singles, whereas others like Zoosk go further with options like "East Asia", "South Asia", etc.
---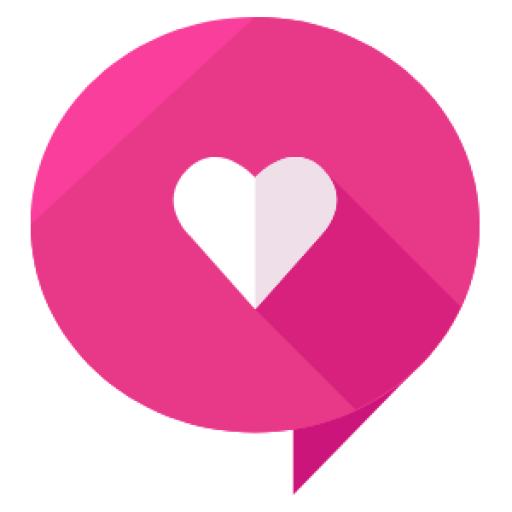 Written By: Healthy Framework Team
The Healthy Framework team has a combined 50+ years of experience in the online dating industry. Collectively, the team has reviewed over 300 dating apps and is known as one of the leaders in the relationship advice and information space. The team's work has been featured on Zoosk, Tinder, The Economist, People Magazine, Parade, Women's Health, Her Campus, Fox, and more.