You should never feel bad about knowing exactly what you want, especially when it comes to dating. And if what you want is the best way to meet Asian singles, you've come to the right place.
In the past, when it came to meeting Asian singles, your options were fairly limited. You could try and find cultural meetups in your city, try and get your friends to hook you up, or frequent bars and restaurants that you know cater to the Asian persuasion, but that was really it. Thankfully, that's all changed with the growth of online dating.
In this guide, we're going to share the best dating apps for Asians. What's awesome about these apps is they're designed to help you find the highest quality Asian singles in your area (or abroad) who are ready to date.
The Best Asian Dating App Options
1. Elite Singles – Best Overall Asian Dating App
Our number one pick for the overall best Asian dating app is actually a mainstream dating app option packed with Asian singles. As many Asian cultures value success, you'll be pleased to know that over 85% of the people on Elite Singles hold an above average level of education. For anyone looking to meet Asian singles locally in the US, Canada, Australia, or the UK—this site is an easy top pick.
Elite Singles allows members to set their matching preferences by ethnic group (7 options including "Asian")
Profiles are verified by moderators to avoid scammers and fakes
Ideal for more serious relationships and people looking for Asian professionals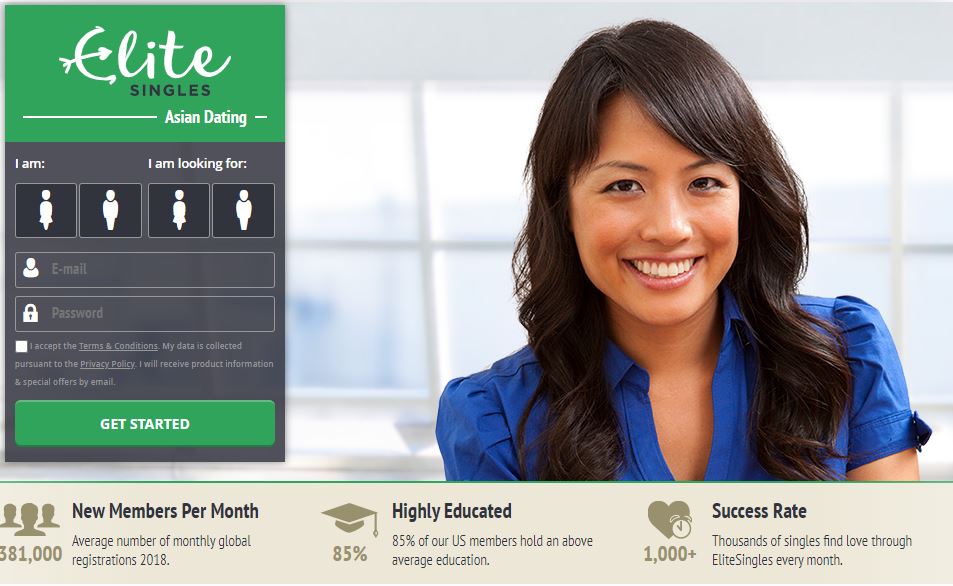 ---
2. eHarmony – Best Asian Dating Site for Serious Relationships
Family has always been and will always be important in Asian culture. And with family being held in such high regard, we often see Asian singles more interested in finding committed and lasting relationships (instead of engaging in hookup culture). If that sounds like what you're looking for, eHarmony is easily the option for you. Where Elite Singles is great in that it caters to serious and slightly more casual dating, eHarmony shines in being 100% targeted towards singles looking for commitment.
In-depth personality quiz for optimal matching
Leads to more marriages than any other dating site
Multiple membership options
Ideal for singles who are seeking deep and long-term commitment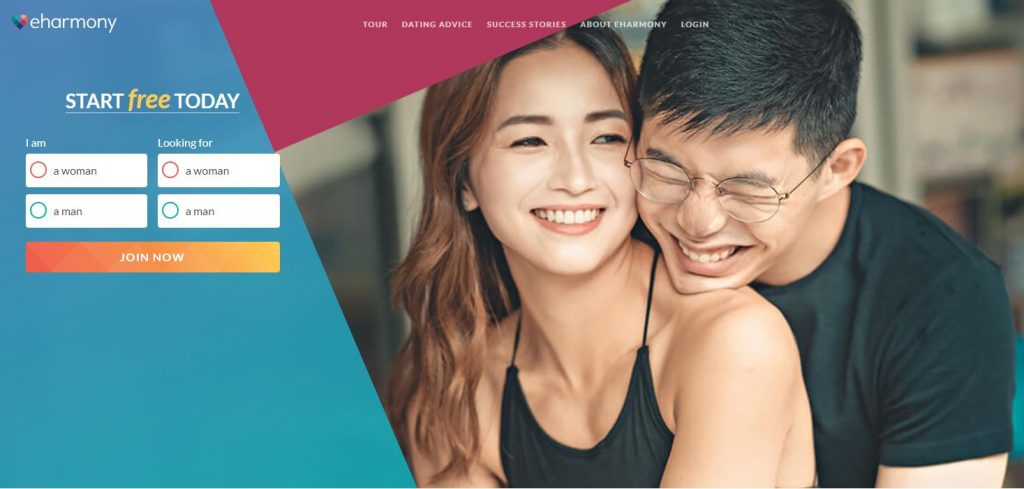 ---
3. Zoosk – Asian Dating App with the Most Options
One of our favorite Asian dating apps is Zoosk, mainly because it has over 35 million users in 80 countries looking for love! Around 65% of those users are located in the United States, with the other large numbers coming in Canada, the UK, and Australia. With over 10 billion profile views since 2018 (wow!), and nearly 3 million messages sent daily, it's no wonder that this site makes our list. Additionally, Zoosk can serve as a serious relationship option or a casual dating option for those who aren't ready to settle just yet. While it's not an Asian-only dating site, you can set your ethnicity preferences to only see Asian singles with options including East Asian, South Asian, Middle Eastern, and Other.
Over 35 million user accounts
Well-established site with almost 15 years in the industry
Several million messages sent daily between members

Swipe-style feature called "The Carousel"

Not 100% Asian-dedicated, but still plenty of quality options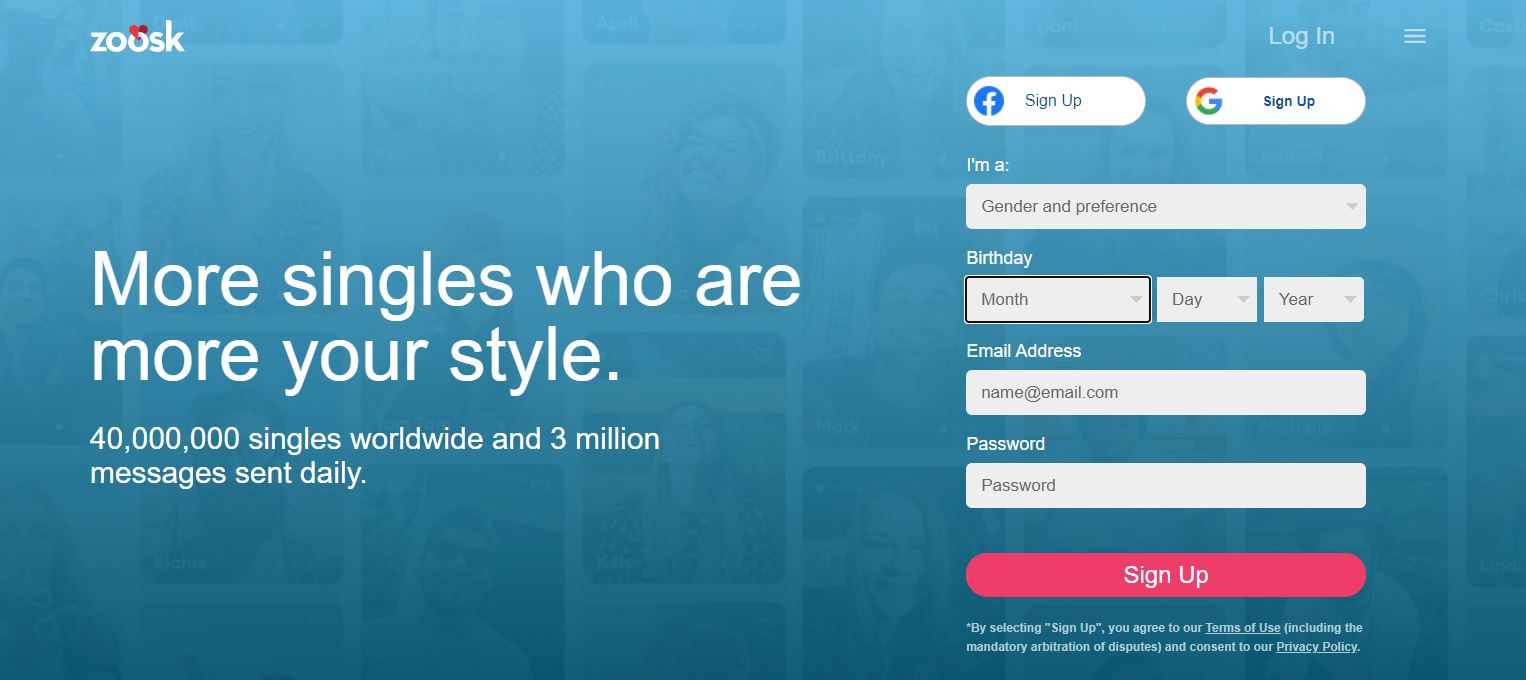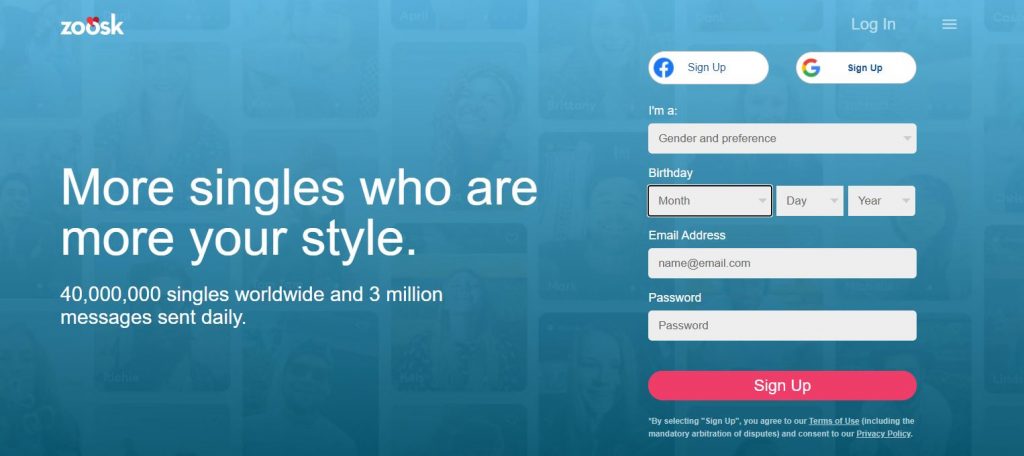 ---
4. AsianDate.com – Best for International Singles
As a purely Asian-only dating site, you're not going to have to wade through singles of other ethnicities when it comes to AsianDate.com. Additionally, the site has a lot of international singles making it a good option for people looking to date across borders. If you live in the US and want to meet someone locally, it's probably not the best option for you (go with something else on our list). But if you really want to dive into the culture and meet someone internationally, this is a great starting point.
Impressive 80% success rate
Over 6,000 international marriages through the app
Viable option for casual dating or marriage
Over 15 million singles with verified profiles
Uses a credit, pay-as-you-go system instead of a traditional subscription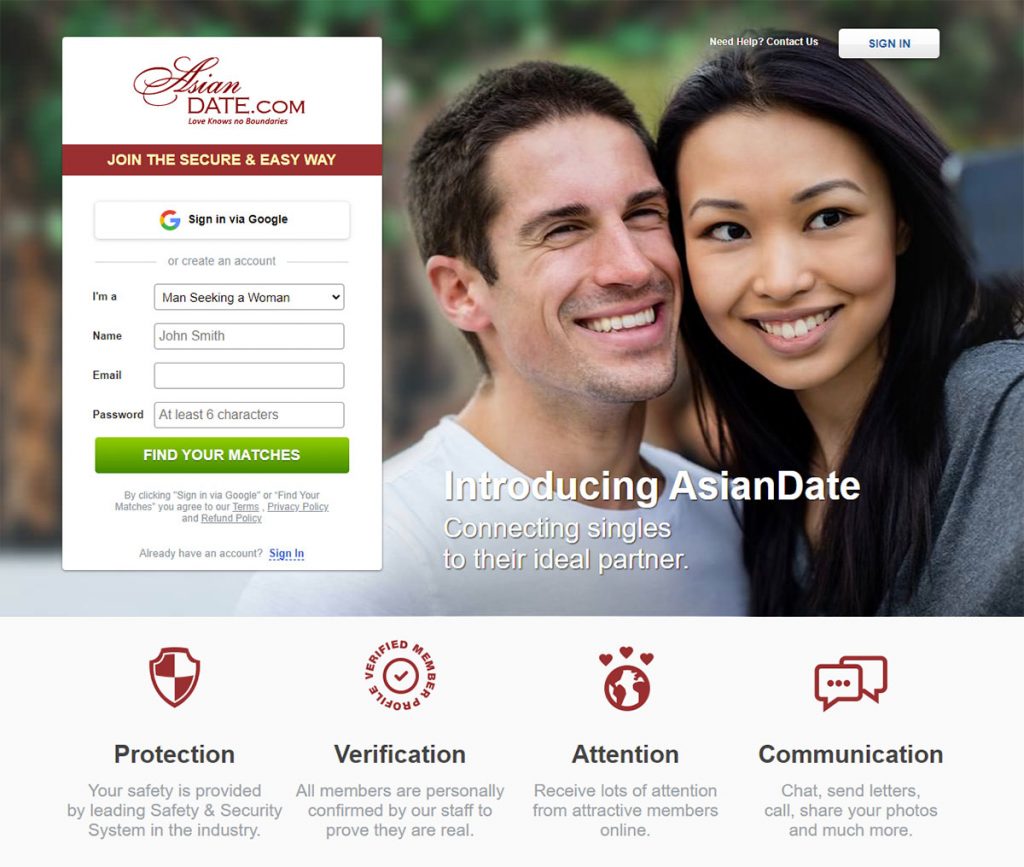 ---
5. AsianDating.com – Best Niche Dating Site for Asians
As part of the Cupid Network brand of dating sites, you know that you're going to be getting an easy-to-use site that is laser focused on the niche you want, which in this case is Asian singles. With nearly 5 million members (locally and globally), AsianDating.com is an easy pick to put on our list. In fact, with the recently growing size of the userbase, you may see them move up our ranking list in the coming months.
Over 4.5 million users and thousands of successful matches
Well-established site with 15 years of success matching Asian singles
Signup in under 5 minutes
Fun features like chatrooms, favorites lists, and more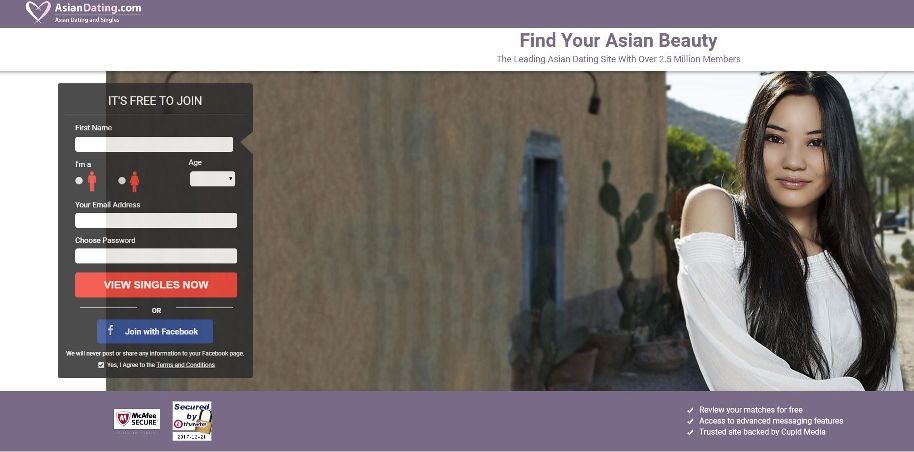 ---
6. EastMeetEast – Best Asian-American Dating App
While relatively small, EME Hive (formerly EastMeetEast) is working hard to be the new and trendy Asian dating app in the United States. With good results out of the gate, there is definitely a lot of promise here. However, the site is still fairly new and fairly small, which means it still has some work to do in order to move up on our rankings list. Still, quality is good enough to make the list!
This Asian dating site is always free for women.
The site's design was recently overhauled and relaunched as EME Hive giving it a fresh and modern feel.
Sign up and start browsing Asian singles in seconds.
Has lead to over 150k happy partners.
Over 100,000 Asian-American singles registered.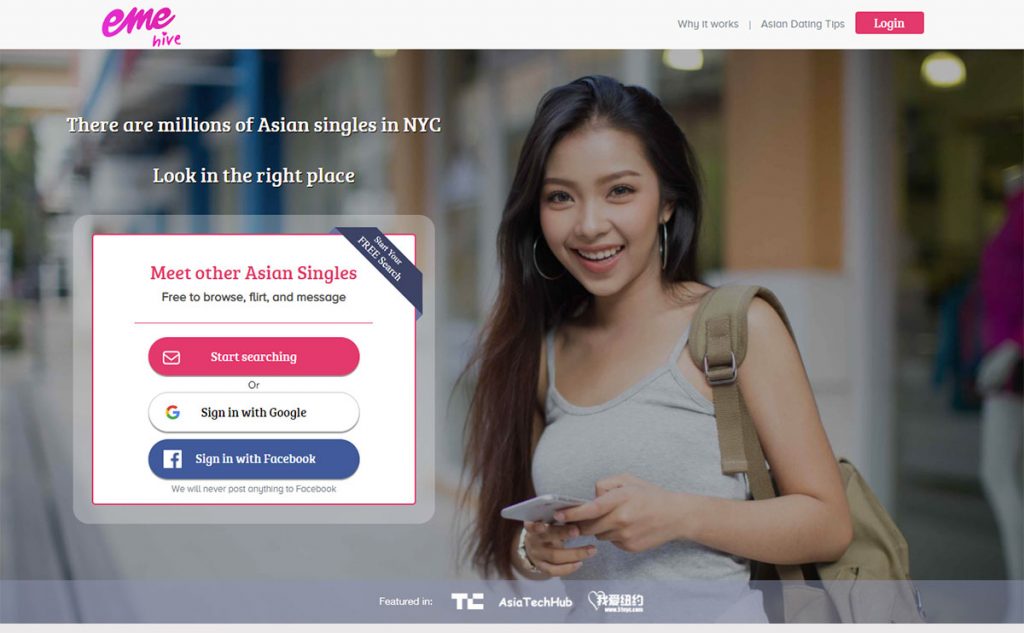 ---
7. Cherry Blossoms – Best for International Asian Dating
As a company in the Asian matchmaking business since the 1970s, Cherry Blossoms (or 'Blossoms') has taken their operations digital. And while their website may look a little dated, their results are not. If you're looking for casual dating with Asian singles, this is not the site for you. If you're looking to meet Asian singles who live locally, this is also not the site for you. But if you're looking to meet international Asian singles and your goal at the end of the day is hopefully to find someone to marry, Blossoms is where you want to be.
Asian and Filipina women for international dating
Sometimes referred to as 'Blossoms'
Been in the matchmaking business since 1974
250,000+ members matched for love and marriages since the company's inception
---
Niche Asian Dating Apps vs. Mainstream Dating Apps
As you can see, our list of the best Asian dating apps is a healthy mix of niche (Asian-only) dating apps and mainstream (anyone is welcome) dating apps. So, which is better for you? Wouldn't everyone be better off with a niche site if they're specifically looking for Asian dating?
It might seem like that's the logical answer, but there's more to look at here. Let's talk briefly about the pros and cons of each type of option to help you better make your decision.
Pros and Cons of Mainstream Dating Apps
One of the biggest misconceptions is that niche dating apps have more singles that match a particular ethnicity than on a mainstream dating app. However, that's usually not the case. For example, if a niche dating app has 500,000 users and 100% of them are Asian, that means 500,000 singles. But if a mainstream dating app has 30 million users and only 10% of them are Asian, that's still 3 million singles, which is 6x as many as you'd find on the niche app.
Often, this is the case because mainstream dating apps have more money and resources to market to bigger groups of people. This means more features, more singles, and more opportunities to connect.
Now, this comes with a few caveats. Number one—the dating app has to have great search and filtering functions or else you'll waste time sorting through non-Asian singles. Number two—some niches have unique needs that can't be serviced by a mainstream option trying to be everything to everyone. Luckily, there isn't really anything in the Asian dating realm that falls into that category.
Pros and Cons of Niche Asian Dating Apps
As mentioned, niche dating apps tend to be 100% filled with people who fit the criteria you're looking for. The one exception to this, though, is that these sites do tend to attract people who are not Asian but are looking to date Asians. While this might be something you're okay with, it really defeats the niche purpose if it gets too overwhelming. You'd be better off at a mainstream option in that case, even if you never wanted to even see singles of other ethnicities.
Where Asian niche apps do come in handy is with international dating. For singles who might be looking to date across borders, mainstream apps are going to have limitations and a lot of hoops you'd have to jump through to make that happen.
Overall, for most people looking to date, mainstream apps will be superior to Asian niche apps (as you can see reflected in our best of list). However, if you're looking for something unique or something international, that might not be the case.
4 Reasons We Call These the Best Asian Dating Apps
Why on Earth did we choose these options as the best Asian dating apps on the planet? Great question! Here are four of the main reasons why. These are not all the reasons, but it should start to give you an idea of what we value in the decision-making process.
1. These apps are well-tested and loved by the Asian community.
Our list of the best Asian dating apps only includes apps that have been around for a while. Members have been using these platforms for years and know they work well. From their websites to unaffiliated places across the web, you can find members boasting about their experiences finding love through these apps. Many of these sites have been around for decades. For example:
Elite Singles – Founded in 2008
eHarmony – Founded in 2000
AsianDate – Founded in 2001
Cherry Blossoms – Founded in 1974
2. Finding Asian singles is easy and fast.
Nobody wants to waste time doing anything, especially something like online dating. For that reason, we do a lot of testing when it comes to efficiency, features, matchmaking processes, apps, and more with these options. Ideally, we want to know if it's going to be smooth sailing finding the Asian man or woman of your dreams, or if you're going to lose your mind with buggy tech.
3. You can experience a safe online dating experience.
Online dating is great as long as you are safe. The sites on our list of the best Asian dating apps take the safety of their members seriously. Some of the things we look for include:
Active moderators removing fake profiles and problematic members
Proper site encryption and practices to keep you and your data safe
Safely integrated banking so you can pay for your subscriptions with peace of mind
Several ways for you to reach out to customer support if you ever have any problems, concerns, or questions
4. Creating meaningful relationships is top priority.
We know not every member looking to date online is looking for marriage, but that doesn't mean you don't want a meaningful relationship where you can deeply explore intimacy and commitment. While we do have some casual options on the list, the majority of these options are aimed at singles looking to get to know someone on more than just a physical level. This is especially important as Asian culture really does put an incredible level of importance on family.
Asian Dating Apps FAQ
What are the best Asian dating apps?
As of right now, the best Asian dating apps are Elite Singles, eHarmony, Zoosk, and AsianDating.com. While many of these options service multiple ethnicities, their large numbers of Asian singles and robust search filters make them a cut above even the 100% dedicated niche app options.
Should I join all the Asian dating apps on this list?
Though you are welcome to join every app on our list, you may want to choose the app that appeals the most to you. Joining multiple dating apps can get expensive and you may run into an overlapping pool of singles. Ideally, we recommend people check out 2-3 options and then upgrade to premium on 1-2 options.
How much do these Asian dating apps cost?
The cost of these apps varies based on the site you choose and the level of membership you seek. Some apps cost as little as $10/month while others can cost up to $60/month.
Does eHarmony work for singles in China?
No, eHarmony does not work in China. However, if you live in one of eHarmony's main markets (US, UK, Australia, or Canada), you will have good opportunities to meet Chinese singles in your country. According to the company, the US version of eHarmony has plenty of Chinese singles to meet and match with (though, they don't give any exact figures).
How do dating apps for Asian singles match users?
The algorithm used to match singles is different for every dating app. Some apps only match you based on location and the keywords in your searches. However, others use personality tests and scientifically crafted algorithms to pair you with singles that match you best. From those results, you can continue to narrow down the results with search filters, including sorting and filtering by ethnicity. Some apps allow you to filter by "Asian" singles, whereas others go further with options like "East Asia", "South Asia", etc.
---
Written By: Brandi Brown
Brandi Brown is a daytime copywriter and nighttime novelist. Her projects range from marketing content and commercial scripts all the way to narrative poetry and short fiction. Her debut novel, Bleached, is set to release in 2023.
✉ Contact Brandi: [email protected]