Just the thought of dating in your 40s has most likely evoked a convoluted mix of excitement, fear, nerves, and intrigue. Maybe you're starting over again or maybe a serious relationship never quite fit neatly into your life? Whatever the reason, it's completely okay to start dating in your 40s (you're not alone). According to the most recent Census data, about 1 in 6 people in their 40s have never been married and about 1 in 3 people in their 40s are currently unmarried.
Now, the total single pool is a bit smaller than this as the data doesn't know which of these unmarried people are dating, seeing someone, or in a "it's complicated" situation (thanks Facebook). But the point we're trying to make is that a lot of men and women in their 40s are single and actively looking to find someone special.
Here's what we want to cover today. We're going to start by talking about ways you can find love in your 40s (specifically online dating apps for 40s). From there, we'll share some tips and resources for singles in their 40s who are just getting back on the proverbial horse of dating or who have been dating for a while but just haven't seen the results they were hoping for.
#1 eHarmony – Best App for Finding Love After 40

While some singles in their 40s are looking to keep it casual, our research shows that most are looking for a relationship with more substance. For this reason, we've chosen eHarmony as the best 40s dating app for singles who want to find love. Let's talk about why this app is a quality pick for this specific age bracket.
eHarmony is professional from top to bottom. It doesn't buy into any of the gimmicks of swiping or gamified dating apps that feel more like you're…well…playing a game than actually trying to find love. eHarmony understands that singles over 40 have responsibilities and commitments, which means you don't have hours on end to spend swiping through matches hoping to find someone that is a good fit.
Instead, eHarmony takes a ton of information from you upfront about your wants, needs, and lifestyle and then proceeds to do the work for you. You'll get presented with a list of heavily curated matches that actually fit with who you are and compliment what uniquely makes you you. These matches are accompanied by a compatibility score that shows you just how compatible each match is.
The only real drawback for singles in their 40s looking to use eHarmony is if you're not looking for any sort of committed relationship. In those instances, it's an awful option.
For the rest of us, though, eHarmony is a quality dating app that respects our time, wants, and unique needs when it comes to finding a serious partner.
#2 Elite Singles – Best 40+ Dating Site for Professionals

Many singles in their 40s have lived some incredible lives (with so much more to come on the horizon). Some have dedicated their lives to their work, their education, and building themselves up as a person. These unique experiences have helped you to excel in your career and learn some meaningful life skills that make you a pretty amazing person.
Wouldn't it be great to meet someone who has either done the same or has a profound respect for the education and successes you've achieved? If you're shouting yes at your computer or phone right now, then the 40s dating app you want is Elite Singles. Here are a few of the reasons why.
While the app is open to singles of all ages, the majority of the members are professionals aged 30-55. The entire marketing message of the app is geared toward those who have accomplished a lot in life and value the importance of success and goals. Elite Singles matchmaking process hones in on these factors to match you with people who are at the same stage of life as you, which should be welcomed by anyone in the 40-something bracket.
If you're looking for flings or flakiness, this isn't the app for you. But if you're looking for a dating app for 40 year olds where everyone is serious (but still fun), Elite Singles should be on your list to try.
#3 Stir – Best for Single Parents Over 40 With Kids At Home

One of the newest dating apps to hit the scene is Stir, an app designed specifically for single parents. Now, if you have already had kids and they're grown and moved out, this really isn't designed for you. Stir is more designed for singles who have kids living at home (part time or full time), as that can and should have an effect on your dating life.
While there is no desktop version of Stir, it is available on both app stores. On iOS, Stir has a 4.2 star rating over 17k reviews, many that are positive but some that talk about some pretty annoying glitches and bugs that still need to be worked out. On the Android Google Play store, Stir has over 500k downloads and a rating of 4 stars.
One reviewer on Google Play says, "Has potential but not quite there yet. One major issue is the lack of active subscribers, and thus the lack of people you can truly interact with. The other major issue is that it seems the majority of profiles rely on the multiple choice questions the app encourages instead of writing a unique summary. This makes it difficult to discern one person's true personality from another's. Value of subscription is decent, but needs substantial work to be truly competitive."
Honestly, we couldn't have said our thoughts better. The other drawback to talk about is what happens if you are a single parent but you'd like to date someone who doesn't have kids? You won't have that option at Stir. It's a very niche focus, but one that we think some singles in their 40s are going to like.
#4 Christian Mingle – Safe Christian Dating Over 40

According to Pew Research Center, 68% of adults aged 30-49 are Christians. While this does loop in those in the younger age bracket than just 40s, it does show that faith and the Christian faith in particular are important to singles in America. If you're looking for faith based dating after 40 and want to do it in a safe environment, Christian Mingle is an option worth considering.
With over 15 million members, you'll have singles from all different denominations, faith backgrounds, and stages of their faith walk. One thing we do want to point out is that Christian Mingle has come under a little scrutiny for being a bit more casual about people's faith than some more serious Christians would prefer. If that is something that might bug you, consider trying Higher Bond, which digs in deeper into faith-based issues.
But if casualness is okay with you when it comes to faith, we recommend checking out Christian Mingle today.
---
Reasons We Chose to Rank These Apps so High
When you start recommending dating apps by age group, there are a lot of factors that come into play. The app needs to match the traditional lifestyle, amount of free time, and needs of that age group. This, of course, is no different for singles in their 40s. In fact, we'd argue it's more important in this age bracket as singles in their 40s generally have the most responsibilities and commitments (work, kids, school, volunteering, pets, etc.). Here are a few of the factors we assessed when racking and stacking our selections.
A Matchmaking Process Respective of Your Time
Here's some great news you're probably already aware of. 40 years old is the age that people in America get the least amount of sleep, according to a new study from the Medical College of Georgia at Augusta University. What this means is your time is precious and limited. To earn a spot on our list of the best dating apps for 40s, the apps process needs to be one that is effective while simultaneously being efficient.
For example, yes eHarmony takes longer to sign up for but after that, the app curates all your matches for you. This means you don't have to dedicate hours on end sifting through profiles trying to find viable matches.
Profile Fields and Matching Criteria About Children
Not only are more women giving birth to children in their 40s, but about one-third of kids in the US are living with an unmarried parent. What this means to us is dating apps for singles in their 40s need to give you adequate means to share whether or not you have children and also whether or not you're open to dating someone with children. This could be as simple as a profile field or as complex as including it into their matching algorithm. Frankly, we don't really care how the topic is broached, it just needs to be addressed in a safe and inviting way.
Email vs. Chat Messaging Functionality
There are two types of messaging on dating apps. The first is where it feels more like chat like you're texting back and forth. The other is where it feels more like an email or message that you're sending. Technically speaking, they are both operating the same way. However, the way that users react to these is wildly different.
When it's chat style like you'd see on a site like Bumble or Tinder, it adds an extra layer of time-sensitivity like you have to respond right away. While this is great for younger singles or those without as many time commitments, it can put undue pressures on singles in their 40s who only access their dating apps once a day or a few times per week.
Instead, we tend to enjoy the email-style of messaging much more for those in their 40s. It slows down the process and allows you to take your time and not feel the pressure to need to respond the instant a new message comes in.
8 Important Online Dating Tips for Singles Over 40
Step one of having success dating online in your 40s is choosing a quality dating app that is designed for your unique use. As we've not thoroughly covered that and hopefully you've made a selection or two, we want to move to the other piece of the puzzle. A great 40s dating app can only do so much; it's up to you to approach the process properly to get the desired results you're looking for. Here are eight tips to help you do just that.
1 – Use the Age Filters Properly
Unless you have some special reason for wanting to date someone outside of your age bracket, we recommend sticking to similarly-aged singles. When you meet people in a bar or at work, it can be hard to know how old they are. What's great about online dating apps is that there are filters and settings you can put to take care of this for you!
When you set up your profile, make sure you set the age parameters for what you're looking for. Additionally, make sure you put in your correct birthdate, so that the sites can do the work for you.
2 – Project a Mature Image
There's nothing wrong with staying young at heart and liking to have fun. If you know anything about us, you know we'd be the last people to tell anyone to be serious. However, this is one situation where we're going to recommend erring on the side of maturity. You can let your silly side come out when you get to know them in person. But while you're setting up your dating profile, you'll have more luck dating over 40 with a little more mature outlook.
3 – Be Open About Your Dating Goals
Just because you're single in your 40s doesn't mean your main goal has to be finding marriage. We do find for most people in your age bracket that's the case, but it doesn't have to be. Why are we stating the obvious? Because it's important that you make this clear when talking to other singles online.
You don't need to come out of the gate yelling marriage, marriage, marriage! But it's okay to be open about what you're looking for (and not looking for) within your first few conversations. You can also put this on your dating site profile, as long as you're not too forward about it.
For example, "I'm looking for something more serious that could turn into marriage,"
Something along the lines of that is a great way to state your intentions without being overbearing. "I want marriage and marriage only and soon!" on the other hand may portray how you feel, but probably isn't the best way to share your intentions. See the difference?
4 – Be Open About What You Bring to the Table
If we're all being honest here amongst friends, we're not quite spring chickens anymore. What this means is that a lot of us probably have some things we carry with us. Maybe you've had some bad relationships in the past? Maybe you've been married before? Maybe you have kids? Whatever it is, it's okay! It's you, and it's what makes you special.
Again, you don't need to come firing out of the gate with all of this information in the first conversation. However, don't try and hide anything. It just sets up a bad precedent and can cause problems. If someone doesn't like you for who you are and doesn't understand that singles in their 40s have lived life—well then boo on them.
5 – Avoid Fling Culture
One-night-stands and short-term hookups are just a waste of time and can be damaging to your mental health. Now this doesn't mean you have to rush right into marriage, but most people at this stage of life are looking for a bit more serious type of relationship.
6 – Make Partners Show You Who They Are
Don't fall victim to a sweet-talker with no intentions of backing up their big talk. Your partner should show you who they are, not tell you. Actions are better than words. Little things like returning phone calls or texts, showing up on time, and honesty (not really a little thing) are great indicators of a person's character and moral compass.
7 – Don't Advertise Your Dating Hang-ups
Most singles in their 40s have been on bad dates and have some insecurities with dating. You don't need to bring that baggage to the table of your dates. Yes, be on the lookout for these things. However, if your profile is a laundry list of terribleness, people are going to think that you're still hung up on these things and move on to the next person.
8 – Don't Get Hung Up on Rejection
Not every match is going to feel a connection with you and that's okay. Don't let a few rejections scare you away from finding true love. Believe it or not, rejection actually might be good for your brain according to a former psychology professor at Duke University. This still doesn't make it hurt any less, but you have to understand that it's part of the process. Just don't take it personally and realize that most of the time people are saying no is because of something on there end (it literally rarely has anything to do with you).
Over 40 Dating App FAQ
Is Tinder Good for Singles Over 40?
Can you legally use Tinder over 40? Yes. But here's the real question…Should you use Tinder if you're over 40? We wouldn't recommend it.
Tinder is one of those quick-match dating services we mentioned before. You quickly glance at pictures of available singles and frantically swipe the ones you find remotely interesting or attractive (usually the attractive part is a bigger factor for these types of apps).
Sure, you will undoubtedly end up with dates and probably a few overnight partners. However, the chances of finding a partner you truly connect with and could potentially marry are slim to none. After all, that's not what the app is really meant for.
Save yourself the time, heartbreak, and general frustration – use a relationship-focused dating app for over 40 instead.
Will these 40+ dating apps work on my phone?
Absolutely! All of these dating apps for work on mobile. Some of the websites have dedicated apps you can download, and some have mobile-friendly websites that work on any device that can access the internet.
So, whether you have an iPhone, Android, Google, or Windows device, you're going to be able to connect with other singles over 40 on the go. You can access all of the apps and mobile-friendly websites from the links at the top of this dating guide.
Is 40 too old to date online?
No way! There's no unwritten rule that says singles in their 40s have to just wither up and die alone. Thousands of singles in their 40s find love every day and you can too.
Why is dating so hard in your 40s?
You know what you want. You aren't here for these singles that just want one-night-stands, who can't stand your kids, who can't handle your busy schedule. Honestly, you just have standards that a lot of singles in their 20's or 30's don't have. There's no shame in that; it just means you need to look a little harder for the right partner.
---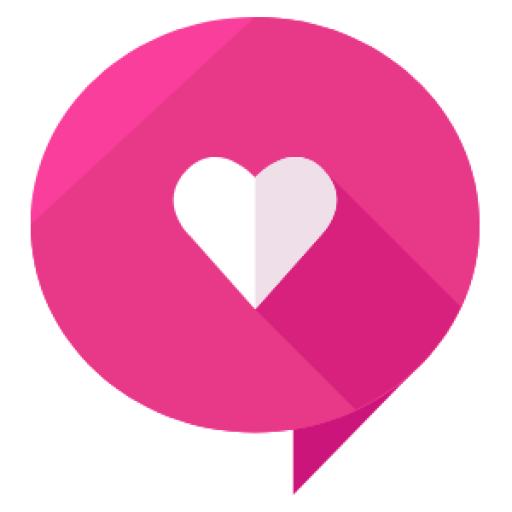 Written By: Healthy Framework Team
The Healthy Framework team has a combined 50+ years of experience in the online dating industry. Collectively, the team has reviewed over 300 dating apps and is known as one of the leaders in the relationship advice and information space. The team's work has been featured on Zoosk, Tinder, The Economist, People Magazine, Parade, Women's Health, Her Campus, Fox, and more.