Maybe you're starting over, or maybe a serious relationship just never quite fit into your life. Whatever the reason, it's completely okay to start dating in your 40s (you're not alone). What you may not know is that online dating over the past decade has grown from being "awkward" into being the most popular way that singles meet! If you're ready to start your search for love, the best dating sites for over 40 year olds are here to help.
---
#1 eHarmony – Best App for Finding Love After 40

Known as the #1 dating site for marriages and serious relationships
New couples find love on eHarmony every 14 minutes
2.3 million+ messages sent every single week
The Editor's Take – While we love all of the other dating sites for over 40 on this list, it's hard to recommend anything else other than eHarmony. Hands down, this is the best dating website for over 40 singles.
When we tasked our team with finding the best dating sites for over 40, it didn't take them long. Almost before we got the question out, the entire review team said nearly in unison—eHarmony. Everything positive about eHarmony is not only great for singles of all ages, but especially useful for singles in their 40s.
Whether you're in your 40s, 50s, or even your 60s, eHarmony has millions of members for you to meet. The process, compared to other dating sites over 40, is a bit more involved (which is a positive). What we mean is that the site guides you through communication and does a lot more due diligence in helping you find matches.
The result? A better dating experience, better matches, and a better chance of finding that special someone.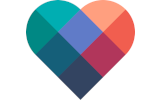 ---
#2 Elite Singles – Best 40+ Dating Site for Professionals

4.57 million + new singles joining every year
Over 85% of the singles have an above-average level of education
Notable for a high success rate matching singles
The Editor's Take – Elite Singles is a must-try for any singles over 40 looking for professional, educated, and mature singles. Oh, and don't worry—they're still looking to have a good time in the process!
Many singles in their 40s have lived some incredible lives with so much more to come! Some have dedicated their lives to their work, their education, and building themselves up as a person. If you're looking for singles over 40 who have taken the same approach to live, you'll want to check out Elite Singles.
While the site is open to singles of all ages, the majority of the members are professionals aged 30-55. If you're looking for flings or flakiness, this isn't the app for you. But if you're looking for a dating site for 40 year olds where everyone is serious (but still fun), Elite Singles should be on your list to try.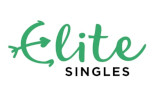 ---
#3 Christian Mingle – Safe Christian Dating Over 40

Top Christian dating app for singles in their 40's
Known for developing faith-driven relationships
Over 15 million members
The Editor's Take – If you're looking for a dating website for over 40 year olds with a faith-based focus, you're looking for Christian Mingle. We've only heard good things about this site.
Your faith may be extremely important to you, or at least something that is a deal breaker when it comes to finding someone to date. If that's you, you're in luck. Christian Mingle is the best dating site over 40 for singles looking for faith-based relationships.
Is everyone on Christian Mingle living at church 24 hours a day? No! You'd be surprised how many people think the singles on Christian Mingle are all pastors. The truth is that the site is filled with singles over 40 who are normal people. Their faith is important to them, but it's not what they talk about 24 hours a day.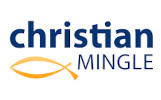 ---
#4 Jdate – Find Jewish Singles in Their 40s

Helping connect Jewish singles for over 2 decades
Millions of men and women
Known for serious singles who care about their faith
The Editor's Take – Good luck finding something wrong with Jdate. This is the best Jewish dating site with a ton of single men and women over 40. If you're looking for someone with the same faith as you, this is a must-try.
Our list of the best dating sites for over 40 rounds out with a website that certainly could secure the top spot. We're talking about Jdate. This website boasts one of the easiest to use interfaces and an incredibly supportive community of Jewish singles. If you're looking for a relationship that is in line with your faith, this should be on your radar.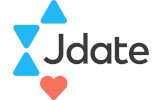 ---
Is Tinder Good for Singles Over 40?
Can you legally use Tinder over 40?
Yes. But here's the real question…
Should you use Tinder if you're over 40? We wouldn't recommend it.
Tinder is one of those quick-match dating services we mentioned before. You quickly glance at pictures of available singles and frantically swipe the ones you find remotely interesting or attractive (usually the attractive part is a bigger factor for these types of apps).
Sure, you will undoubtedly end up with dates and probably a few overnight partners. However, the chances of finding a partner you truly connect with and could potentially marry are slim to none. After all, that's not what the app is really meant for.
Save yourself the time, heartbreak, and general frustration – use a relationship-focused dating app for over 40 instead.
How Do I Find Love in My 40s?
There are a few ways to find love in your 40s. Meeting someone at your favorite places is a traditional method for finding a partner. This means meeting singles at work, your favorite restaurant, church, the bookstore, or anywhere else you like to, or have to – looking at you, work. – hang out.
Obviously this method of finding love can work, but it is slow and can be anxiety inducing.
We recommend finding love the easy way – with great online dating sites. Why would you go through all the struggle of slow, real-world dating when you could have a group of moderators and scientifically-based matching algorithms on your side?
8 Important Online Dating Tips for Singles Over 40
Use the Age Filters Properly
Project a Mature Image
Be Open About Your Dating Goals
Be Open About What You Bring to the Table
Avoid Fling Culture
Make Partners Show You Who They Are
Don't Advertise Your Dating Hang-Ups
Don't Get Hung Up in Rejection
1 – Use the Age Filters Properly
Unless you have some special reason for wanting to date someone outside of your age bracket, we recommend sticking to similarly-aged singles. When you meet people in a bar or at work, it can be hard to know how old they are. What's great about online dating sites is that there are filters and settings you can put to take care of this for you!
When you set up your profile, make sure you set the age parameters for what you're looking for. Additionally, make sure you put in your correct birthdate, so that the sites can do the work for you. A great dating site for over 40 year olds only works if you let the technology do what it does best.
2 – Project a Mature Image
There's nothing wrong with staying young at heart and liking to have fun. If you know anything about us, you know we'd be the last people to tell anyone to be serious. However, this is one situation where we're going to recommend erring on the side of maturity. You can let your silly side come out when you get to know them in person. But while you're setting up your dating profile, you'll have more luck dating over 40 with a little more mature outlook.
3 – Be Open About Your Dating Goals
Just because you're single in your 40s doesn't mean your main goal has to be finding marriage. We do find for most people in your age bracket that's the case, but it doesn't have to be. Why are we stating the obvious? Because it's important that you make this clear when talking to other singles online.
You don't need to come out of the gate yelling marriage, marriage, marriage! But it's okay to be open about what you're looking for (and not looking for) within your first few conversations. You can also put this on your dating site profile, as long as you're not too forward about it.
For example, "I'm looking for something more serious that could turn into marriage,"
Something along the lines of that is a great way to state your intentions without being overbearing. "I want marriage and marriage only and soon!" on the other hand may portray how you feel, but probably isn't the best way to share your intentions. See the difference?
4 – Be Open About What You Bring to the Table
If we're all being honest here amongst friends, we're not quite spring chickens anymore. What this means is that a lot of us probably have some things we carry with us. Maybe you've had some bad relationships in the past? Maybe you've been married before? Maybe you have kids? Whatever it is, it's okay! It's you, and it's what makes you special.
Again, you don't need to come firing out of the gate with all of this information in the first conversation. However, don't try and hide anything. It just sets up a bad precedent and can cause problems. If someone doesn't like you for who you are and doesn't understand that singles in their 40s have lived life—well then boo on them.
5 – Avoid Fling Culture
One-night-stands and short-term hookups are just a waste of time and can be damaging to your mental health. Now this doesn't mean you have to rush right into marriage, but most people at this stage of life are looking for a bit more serious type of relationship.
6 – Make Partners Show You Who They Are
Don't fall victim to a sweet-talker with no intentions of backing up their big talk. Your partner should show you who they are, not tell you. Actions are better than words.
7 – Don't Advertise Your Dating Hang-ups
Most singles in their 40s have been on bad dates and have some insecurities with dating. You don't need to bring that baggage to the table of your dates.
8 – Don't Get Hung Up in Rejection 
Not every match is going to feel a connection with you and that's okay. Don't let a few rejections scare you away from finding true love.
Over 40 Online Dating FAQ
Are There 40+ Dating Apps?
Absolutely! All of these dating sites for over 40 also work on mobile. Some of the websites have dedicated apps you can download, and some have some incredible mobile-friendly websites that work on any device that can access the internet.
So, whether you have an iPhone, Android, Google, or Windows device, you're going to be able to connect with other singles over 40 on the go. You can access all of the apps and mobile-friendly websites from the links at the top of this dating guide.
---
Do Dating Apps Really Work for Singles In Their 40s?
Yes, dating apps do really work for singles that are over the age of 40. In fact, we'd argue that dating apps work better for people in this age bracket. The main reason for this is that most singles in their 40s have similar goals.
While not everyone is looking for marriage, most people are at least looking for something a little more serious than straight casual dating. This creates a much better environment and dating ecosystem for singles in their 40s and 50s.
---
Is 40 Too Old to Date?
No way! There's no unwritten rule that says singles in their 40s have to just wither up and die alone. Thousands of singles in their 40s find love every day and you can too. If you want to make that process easy, try out one of these best dating apps for 40s.
---
What is the Best Dating Site for Women Over 40?
Without question, the best dating site for anyone over 40s is eHarmony. eHarmony utilizes a unique and complex personality assessment and matching algorithm that creates pairings that actually work. You don't have time to be crossing your fingers and hoping that the first attractive single you see is a good match for you.
Instead, eHarmony only presents you with a selection of singles that match your physical, moral, religious, and personality wants and needs. Honestly, eHarmony seems to know what kind of person you need in your life better than you do. That's probably why their service consistently results in more happy marriages than any other app.

---
Why is Dating so Hard in Your 40s?
You know what you want. You aren't here for these singles that just want one-night-stands, who can't stand your kids, who can't handle your busy schedule. Honestly, you just have standards that a lot of singles in their 20's don't have. There's no shame in that; it just means you need to look a little harder for the right partner.
---
How Long Should You Date Before Marriage in Your 40s?
The honeymoon phase of dating can feel surreal. After growing close to content with loneliness, you suddenly have this perfect person that brings you daily joy. It can lead you to making decisions like proposing after a few months.
We aren't here to dictate your love life, but we recommend sitting on that idea for a while.
Couple's therapists and relationship specialists agree that the optimal amount of time to date before marriage is 1-2 years. This gives you time to observe those quirks that tend to hide during early days of a relationship.
---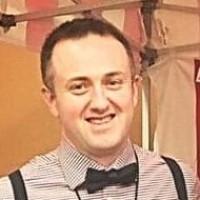 Written By: Jason Lee
Jason Lee is a data analyst with a passion for studying online dating, relationships, personal growth, healthcare, and finance. In 2008, Jason earned a Bachelors of Science from the University of Florida, where he studied business and finance and taught interpersonal communication.
His work has been featured in the likes of The USA Today, MSN, NBC, FOX, The Motley Fool, Net Health, and The Simple Dollar. As a business owner, relationship strategist, dating coach, and officer in the U.S. military, Jason enjoys sharing his unique knowledge base with the rest of the world.