Dating in your 30s will be awesome, they said. You have so much excitement to look forward to, they said. If our sarcasm isn't oozing out of the screen right now, you may want to make sure your phone is working properly.
Okay, okay—we're kidding, partly. Dating in your 30s may not be as amazing as some people might portray it, but it's certainly not that bad. And if you know how to navigate the waters of where to meet people and what to expect, it can actually be quite enjoyable!
One way to navigate those waters is to let technology that has helped millions of singles in their 30s find love try and help you too. Yes, we're talking about online dating apps. And today, we're going to showcase the best dating apps for your 30s, talk about why they're great, let you know what some of the drawbacks may be, and get you on the road to finding that special someone.
1. eHarmony – Best Serious Dating App for Your 30s

We can just hear the moms in the background asking, "When are you going to settle down?" "When are you going to get me some grandkids?" Yes, we understand that the majority of people in their 30s have gotten married at least once. According to data, 17% of women and 25% of men haven't gotten married by the age of 35.
First off, if you fall into that group, don't feel like you're behind. Stats are great, but every life is independent. But if you are motivated by that stat and want to find that special someone, there is a dating app designed for people looking for more serious relationships.
We're talking about eHarmony, and it tops our list as the best dating app for 30s. The app is 100% focused on long-term relationships, committed dating, and marriages. In fact, over 2 million people to date have found love through the platform. It also has a bit more of a "grown up" and professional feel than dating apps you may have frequented in your 20s like Tinder—which is a nice plus.
If you're still in your casual dating days, though, eHarmony is a hard no-go. The app is really only good for people who are looking to meet someone for a meaningful and lasting relationship. And yes, that means one that potentially could end in marriage.
2. Higher Bond – Best Dating App for Single Christians After 30


While there is a shift within millennials away from organized religion, many singles in their 30s still value faith as an important part of their dating puzzle. If that's you and you're a Christian single, you're really going to like one of the newest dating apps out there—Higher Bond.
Officially launched in August of 2022, the dating app really hones in on the things that are important to faith-focused singles. With an in-depth matching questionnaire, a batch-style matching process (to protect your time), and an incredibly high focus on quality members—it's a must try.
Something we want to share though to make sure you approach with the correct expectations is that with Higher Bond being less than a year old—the size of the membership base is going to be small, especially when you get outside the larger cities. It's growing quickly, but we want to make sure you approach it with the right expectations.
Overall, though, if you're in your 30s, want something serious, and your Christian faith is important to you—Higher Bond is the right spot for you.
3. Elite Singles – Best Dating App for Professional 30-Somethings

For a lot of people in their 30s, they're just hitting their stride with their career. Maybe you've moved up the corporate ladder, made some great strides toward your passion, or have solidified your spot as a mover and a shaker? Or maybe you've accomplished a lot and are looking into a career change, which a lot of people do at this age as finding a job they're passionate about is a top concern.
If that sounds like you or you're interested in singles that fit that description, Elite Singles is ideal for you. This option makes our list of the best dating apps for 30 somethings for a lot of reason.
First, almost 90% of the user base is over the age of 30 (with the largest group being within their 30s). Second, the app is 100% targeted at people who are driven, focused, and masters of their craft—all traits of many people in this age group. And third, they even share a few articles about dating in your 30s, which lets us know that they're paying attention to this age group.
Now, it's important to point out that not everyone in their 30s cares about their career or career-focused goals. If that resonates with you, we'd have to say that Elite Singles is not going to be a great fit. You're better off at somewhere like eHarmony or even Zoosk (next on our list). But if you like the balance of family and career with some importance, you'll like Elite Singles.
4. Zoosk – Best for 30 Somethings Looking for Casual or Serious Dating
Just because you're in your 30s doesn't mean you have to settle down. Sure, you may get pressure from friends and family, but so what? For this reason, we wanted to include a dating app that was not 100% casual, but also not 100% serious.
Enter Zoosk. The dating app has over 35 million users, comes with a very affordable price tag for premium, and offers the chance to connect with other 30 somethings who may be looking for casual, serious, or somewhere in the middle.
The obvious drawback that we already mentioned comes for those who are looking to get married right away or for something super serious, which is a decent segment of this age bracket. But if you know you want casual or you're not sure what you want, Zoosk is probably the right pick for you.
5. The League – Best for Exclusive Dating in Your 30s

Some people aren't just hitting their stride at this age, they've gone to the moon and back. For the 30 year olds in this category, you might be looking to connect with other people that are #crushingit.
This is where The League dating app comes in. The app requires you to get on a waitlist, requires you to get voted in, and then comes with a slightly higher price tag. All of these things may seem like annoyances, but they do one thing—preserve the high caliber of singles on the app. Yes, this has caused the app to catch a lot of flack from people who say it's elitist and over the top. We'll let you be the judges of that. Whether it's true or not, they're good at what they do.
If you're looking for the best of the best and the success Kings and Queens, check out The League. At the very minimum, why not at least get on the waitlist and decide later if it's for you?
---
Why We Love These Apps for Singles in Their 30s
Not every dating app is ideal for singles in their 30s (we're looking at you Tinder). In order to make our list, these apps need to meet certain criteria. There's nothing wrong with apps that aren't on this list, but when you're dating after 30, you generally know what you want and don't want to waste any time.
Here are a few reasons we think these are the best dating apps for 30s.
Plenty of Singles In Their 30s
Plain and simple, in order for a dating app to be good for those in their 30s, it needs to have a lot of singles in that age bracket. Often, this comes from designing a user experience and a tailored marketing plan that specifically attract and target men and women in this group.
Slightly Stronger Focus on Serious Relationships
As we referenced earlier, singles in their 30s tend to gravitate more toward wanting something a little more serious and not so fly-by-night. The dating apps listed here understand that and cater specifically to that goal, with the exception of Zoosk that is a classier casual option.
Accommodations for Busier Schedules
By the time you hit 30, you've got things going on. Work, school, friends, family, hobbies—the list is probably extensive and leaves minimal time for dating. Because of this, dating apps for 30s need to be efficient and effective in how they operate. For us, this usually means apps that curate matches for you instead of making you search, apps with great mobile experiences for dating on the go, and apps with track records of doing what they claim.
Dating Apps for 30s FAQ
Are online dating apps safe for singles in their 30s?
Here's what we tell every age bracket out there—online dating is as safe as you make it. The one perk that those in their 30s have over singles in their 20s is that you have more life experience, and you should be able to discern bad situations and questionable decisions a lot better.
When you use the best dating apps for 30 year olds, you take the first step in the right direction. These apps do their part to keep your information safe and secure. They work to guide you on the path to safely meeting singles in your area. However, they can't do everything. A car dealer can give you the safest car on the lot, but if you drive it 100 mph around a wet curve, it's not going to be that safe. So, expect to have to lean on some of that life experience and common sense to ensure the experience stays as safe as it can be.
Should 30-somethings date younger people?
Anyone that tells you a definitive yes or no to this question has no idea what they're talking about. That being said, we can offer some insight that can help you to answer this question for yourself.
First, whether or not 30-somethings should date younger people is a personal choice. There are no hard and fast rules about whether it's "allowed" or not. However, there are some certain situations where it might be more or less advised than others.
The first thing you need to look at is how much younger the guy or girl you're looking to date is. If you're in your early 30s and they're in their late 20s, you're basically the same age for all intents and purposes. However, if you're in your late 30s and they're in their early 20s, the question becomes more important to look at.
Ideally, what it comes down to is maturity and what your relationship goals are. Often, singles in their 30s are more interested in serious relationships. When it comes to singles in their 20s, it's a mixed bag. If you're talking to someone who is younger than you, you'll want to have an honest conversation about what each of you is looking for. If it matches up, go for it. If it's different, save yourself the heartache.
Can you still find love in your 30s?
Absolutely. Sorry, we didn't want to hold that answer from you for any longer because it frustrates us that people think this is a thing. And, no, we're not upset at you if you thought that. It's societies fault for making people feel like something magically shuts down once they hit the age of 30.
Here's the reality. You can absolutely find love in your 30s. And if you don't find it in your 30s, you can absolutely find it in your 40s. You can find love up until you take your last breath. End of discussion. Don't let anyone discourage you and think there is any reason you can't find true happiness and bliss just because you're now in your 30s.
Is dating harder in your 30s?
Dating in your 30s is as easy (or as hard) as you make it. A lot of this depends on what your goals are and how you choose to get there. For example, if you've decided you want something serious but you continue your casual dating ways of your 20s, it's going to feel impossible. On that same token, if you completely flip the switch to serious and strip out all the fun, you won't have much luck.
Start by determining what you're looking for and take an honest assessment of what you're doing to get there. It's like the cliché says, "The definition of insanity is doing the same thing over and over again expecting different results."
---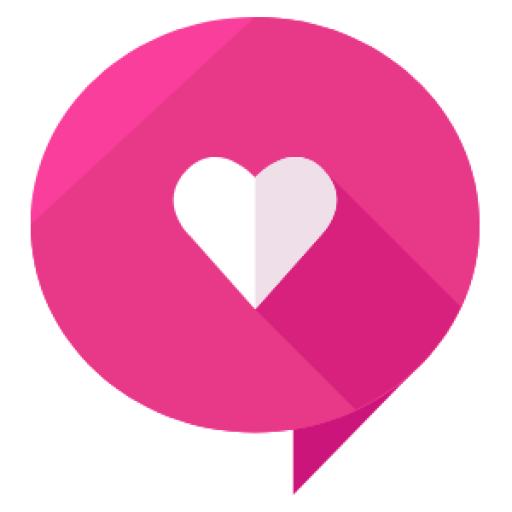 Written By: Healthy Framework Team
The Healthy Framework team has a combined 50+ years of experience in the online dating industry. Collectively, the team has reviewed over 300 dating apps and is known as one of the leaders in the relationship advice and information space. The team's work has been featured on Zoosk, Tinder, The Economist, People Magazine, Parade, Women's Health, Her Campus, Fox, and more.