Dating in your 20s can be amazing, terrifying, weird, and wild—all at the same time. For most young adults, dating is fairly new and something they're still exploring. While some people started dating as young as 12 or 13 years old, others chose to wait until their 20s (or their parents made them wait). You may be unsure of your relationship goals, figuring out how to manage the cost of dating, trying to find ways to build confidence, or even trying to understand the mental health impact of dating at this age.
One thing is for certain though. Young adults in their 20s are turning to online dating in massive numbers to meet their romantic and relationship needs. Often, though, they just jump on the first app they hear about or that is recommended to them by a friend and haphazardly approach what should be an important and calculated decision.
That's what we're here to help with. Below, you'll see a list of the best dating apps for 20s with clear explanations of who each app is best for, why you might enjoy an app, what you might not like about the app, and even a helpful link to get started.
Dating in your 20s can be exciting and fruitful, you just need to ensure you're approaching it from the right angle.
1. Zoosk – Best 20s Dating App Overall

When it comes to the best dating app for 20 year olds (or 20 somethings), our top pick is Zoosk. The reason for this is two-fold. Number one—the site has over 35 million members which means a ton of unique options. Your 20s are all about learning what you like and what you don't like, so why choose a niche site that cuts you off from this valuable experience.
Number two—Zoosk caters to singles looking for serious and casual relationships (and everything in between). The chances are extremely high that what you want in your 20s romantic life will change multiple times. You may want casual for a while, and then you may want something a little more serious. Or even more, you just may not know what you want at all (and that is okay). With an app like Zoosk, you can set up one profile and use it for several different relationship goals making it the best of both worlds.
If you're in your 20s and want to meet some amazing singles (35 million of them to be exact), check out Zoosk! You can even see your matches for free through the link provided.
2. eHarmony – Best Dating App for Late 20s

The average age of marriage in the US is somewhere around 28 to 30 years old for men and women. Since most people in the US date for a while before getting married, this should indicate that people start looking for that special forever someone in their mid to late 20s. This is why we've added eHarmony to our list of the best dating apps for 20s. eHarmony is a dating app that is only designed to help people find serious and committed relationships that often lead to marriage. Period. Hard stop.
If you're looking for anything other than that, choose a different option on this list. But if you are ready to find a committed partner that you might spend the rest of your life with, eHarmony is the leading option. For complete transparency, if you're in your early 20s and are ready for this type of commitment, eHarmony will work for you as well. Keep in mind, though, that it's somewhat less popular amongst early 20s users, which means you may have fewer options than someone in their late 20s or 30s. Probably still plenty to be incredibly viable, but just something we want you to be aware of.
For those in their late 20s looking to date less casually, it's a slam dunk.
3. Tinder – Best for No Commitment Dating in Your 20s
Would a list of the best dating apps for 20s be complete without Tinder on it? Probably not, but we do want to serve up this recommendation with a few reservations. Let's talk about why Tinder works for this age bracket. Tinder is a low commitment, little confidence required option to find casual dates or random hookups. All you have to do is create an account, upload a few photos, and then start swiping to show interest in other singles in your area. And since conversations don't happen unless there is mutual interest indicated, you never have to worry about having confidence when it comes to sending that first message.
Now, is Tinder good at what they do? Absolutely. Do a lot of singles in their early 20s like to date casually and engage in hookup culture? Yes. Does all of this mean that it's good for you and healthy? Let's talk about that. First, there may be some pretty strong emotional and psychological consequences from this style of dating. And while you might think that these may affect certain groups or genders more, you'd be incorrect based on recent data.
Is this all Tinder's fault? You can be the judge of that. However, a recent article in Psychology Today talks about what Tinder may be doing to your brain—and it's not great.
Again, we're not here to jump on our soapbox and tell you how to live your life. You do you, boo. However, we do want to make sure you have all the information. A lot of singles in their 20s are using Tinder, but it's primarily being used for casual meetups and hookups, which may be having a negative effect on you as a person. That's the bottom line.
4. Higher Bond – Best Christian Dating App for 20s

Recent data shows that Americans aged 18-29 are the most religiously diverse age group in the country, but the largest segment is Christianity at 54%. With a little over half of people in their 20s being Christian, it makes perfect sense to include a dating app that caters specifically to this group. Higher Bond launched in 2022 and looks to take a much more focused and serious approach to Christian dating than some of the other option on the market.
One thing that's great about Higher Bond is that it's designed to only take up a small portion of your day. You get a daily set of three to five matches of which you can only start one new conversation per day. This stops you from doom scrolling or swiping for days or spending hours going through potential matches. It lets you get the benefits of online dating without losing all your free time you should be using to enjoy the world.
5. Bumble – Best Women-Owned 20s Dating App

The youth of today are much more involved in activism and are fundamentally changing the way we approach important issues as a community. While the diversity of issues is all across the spectrum, one area we see a lot of 20 year olds rallying behind is women's rights. One of the best ways to support these types of changes is to support women-owned businesses. And when it comes to online dating in your 20s, that's no different.
Bumble is an online dating app started by Whitney Wolfe Herd, a self-made billionaire who is not only blazing a trail for other women to follow but is upending the gender norms of online dating. On Bumble, only the women are able to initiate conversations after mutual interest has been established. Yes, Bumble still may be vulnerable to some of the issues Tinder has with dopamine and swiping, but it tends to attract a much less casual dating crowd.
One extra perk for singles in their 20s that Bumble brings is it has ways for you to make business connections or find new friends on the same platform. And with the rise in interest of entrepreneurship from teens and those in their 20s, this could be super helpful.
While Bumble is still just a swipe-style dating app, we think they do it in a nice way with a unique twist that you may or may not enjoy.
---
What Makes These the Best Dating Apps for 20 Year Olds
Whether you're looking for casual or serious dating, you have a lot of options in your 20s…like A LOT. It's one of the most-served age brackets in all of online dating, mainly due to the ease of adoption of new technologies. And while lots of options are great, it can make actually choosing a site a bit of a drag.
That is reason number one that we put this guide together to recommend these top 20 year old dating apps. But how did we reach our conclusions? What makes these truly the best options for singles in their 20s? Well, here are a few of the reasons
An abundance of singles in their 20s and early 30s – It's not going to be a great option if there's no one to date, right? These dating apps have plenty of singles right in your age bracket.
Some singles in their late teens – If you're in your early 20s, you're probably cool with dating someone who is 18 or 19, but not any younger. These dating apps allow users of this age but tend to have hard rules about anyone younger making them the ideal options.
Options for serious and casual dating – Everyone is looking for something a little different at this age. For that reason, the top options need to accommodate flexibility, curiosity, and multiple end goals. You'll see that the options provided are good for serious dating, casual dating, making new friends, hookups (some of the options), and anything else you could be looking for.
Tech-friendly platforms – While we don't think that every website you visit has to have a dedicated and downloadable app to use, we do think that every dating website needs to be mobile friendly. 20 something year olds are generally on the cutting edge of technology, which means you want the ability to meet and match on the go.
Clear social media stances – For some 20 somethings, they want to connect their dating profile to their social media (Instagram Facebook, TikTok, etc). For others, they want to be 10,000% clear the two will never be connected. Whatever the case, we get it. For that reason, our top options give you the flexibility to choose, but also do it in a way where you know for sure what is or what is not being shared.
Affordable pricing – Especially in your early 20s, the cliché that money doesn't grow on trees probably feels pretty dang true. And when it comes to dating, singles can spend on average anywhere from $366 to $696 in this age bracket. While we don't ever advocate for using free dating apps because of quality and safety concerns, we think you can get great results from affordable options without setting your wallet or purse on fire.
What Dating in Your 20s is Like
There are a lot of reasons you might be curious what dating in your 20s is like. Maybe you're fresh off your 20th birthday and brand new to the scene? Maybe you're well into your 20s and have been focusing more on your education and career? Maybe you just got out of a long-term relationship with someone you've been dating since high school? No matter the reason, diving back into the dating pool can be scary when you don't know what to expect.
Here are a few things to break down what you may experience out there. And after that, we'll take a look at the hookup culture vs. serious relationships for singles in this age bracket.
This is the age where relationship goals will be the most polarized. – When you're dating in your 30s, a large majority of people are looking for something serious. In your 20s, though, everyone is just figuring it out. This means you'll have a lot of people looking for casual fun, a lot of people looking to find someone to marry, and a lot looking for everything in between. None of these relationship goals are wrong, they're just different. Be prepared for this, and be okay with it. You'll see in our tips section that this is why being open, up front, and clear about your goals is so important when dating in your 20s.
Awkwardness will be at its highest (and that's okay) – Unless you started dating at two years old, you aren't going to have decades of experience. In fact, a lot of people in their 20s are brand new to dating, which is totally fine. Think about the first time you did anything. For the most part, you were probably confused, awkward, and didn't know what to do with your hands. Expect this when it comes to dating other single 20 year olds. But also—embrace it. Learning about yourself, the world, and dating can be a fun experience. Just be safe about it, and don't let the awkwardness be a turn off.
People may judge you for having different priorities – As we mentioned earlier, people's relationship priorities will be polarized. But, on top of that, their priorities as a whole might be polarized. For example, some people might only care about their career and not about dating at all. Some might be the opposite. The possibilities are endless. And while we embrace this and you probably do too, not everyone will. Expect some people to try and judge you because you don't have the same priorities as them. And when that happens, what should you do? Ignore them. It's your life. You do you, boo.
As you approach your 30s, you may start to feel pressure – Especially for people who have been on the hunt for a serious relationship without much luck, expect to start to get a little pressure from people (or yourself) as you approach the big 3-0. While this pressure is much stronger when you get into your late 30s, it still can happen in your late 20s. We're not here to say the pressure is right (because it's not); we're just here to tell you to be prepared for it. Again, though, it's your life. And an even more specific response, you have so much time in life. Lots of people meet their significant other in their 30s and 40s and live happy lives with all the same opportunities as those that met them in their 20s. According to data, about 74% of women and 61% of men have had their first marriage by the time their 20s are over. That means there are still millions of people right there with you sailing into their 30s solo.
You may also feel pressure in your early 20s – Don't think that pressure is only reserved for those dating in their late 20s. Expect some pressure in your early 20s, but different kinds of pressure. Again, people like it when people are doing things the way they are. It makes them feel like they're not alone and that what they're doing has to be right. The reality? Sometimes it is right, and sometimes it's not. Expect to get pressure to date more seriously, have more fun, be more experimental, do more things sexually, date certain kinds of people…the list is pretty endless. What do we think of this pressure? It's crap. Plain and simple. Again, you do you boo. It's your life, and you get to make the decisions that are going to make you the most happy and that have consequences you are okay with, both positive and negative.
Dating Apps for 20s FAQ
Is dating harder in your 20s?
If you're honest with yourself and others about what you want from your love life, dating will be easier at any age. The great thing about dating in your 20's is that a higher percentage of your peers are single and there is a lot of expectance for you to be taking the time to learn and figure things out.
How do I find love in my 20s?
You can try the bar scene, join a club, or go to singles events, but dating sites and apps are hands-down the easiest way to meet a wide variety of potential partners.
Why is dating so hard in your 20s?
Broad cultural ideas about dating may have stayed largely the same, but expectations for our lives have changed drastically through the last few generations. People in their 20's today have more debt, less financial stability, less job security and a broader array of career options than their counterparts thirty years ago did. That instability can contribute to insecurity, a feeling that one is not ready for a relationship, or a sense that life is too overwhelming to handle the work it takes to have a relationship.
It doesn't have to be hard though! If you want to date, just do it! Throw up your hands to everything else and just put yourself out there. You don't have to be perfect to meet someone who's perfect for you!
All you need for successfully dating in your 20s is a desire to meet people who make you feel good and a willingness to take the steps necessary toward meeting them–and since you're reading this article, we're guessing the time is right for you. Whether you want to find your soul mate, a romantic fling or an activity buddy, you can do this!
So get out there! Sign up for one of the apps above today, build your profile, and start talking to potential matches!
---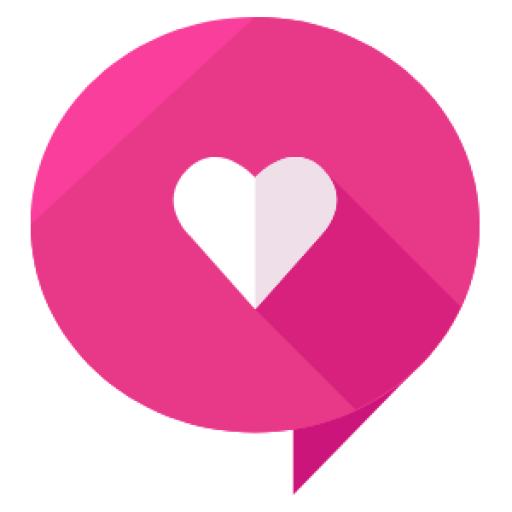 Written By: Healthy Framework Team
The Healthy Framework team has a combined 50+ years of experience in the online dating industry. Collectively, the team has reviewed over 300 dating apps and is known as one of the leaders in the relationship advice and information space. The team's work has been featured on Zoosk, Tinder, The Economist, People Magazine, Parade, Women's Health, Her Campus, Fox, and more.