By: Jason Lee | Updated for 2022
Technology has revolutionized the way we find love. You don't have to set foot within 100 miles of a bar these days to find what you're looking for. The best dating apps connect like-minded singles from all over the globe together with the swipe of a finger or the touch of a button! But with so many dating apps out there how do you know which ones are actually worth your time?
That's where we come in. Our team has cultivated a list of the absolute best apps for dating out there.
| Rank | Dating App | Trial Link | | Why? |
| --- | --- | --- | --- | --- |
| #1 | eHarmony | Free Trial | | Best for Relationships and Marriage |
| #2 | Zoosk | Free Trial | | Best for the Most Single Options |
| #3 | Elite Singles | Free Trial | | Best for Professionals |
| #4 | Christian Mingle | Free Trial | | Best for Christian Singles |
| #5 | Higher Bond | Free Trial | | Best New Dating App |
| #6 | The League | Free Trial | | Best for High Quality Singles |
| #7 | SilverSingles | Free Trial | | Best for Over 50 Singles |
| #8 | Passion | Free Trial | | Best for No-Commitment Dating |
| #9 | International Cupid | Free Trial | | Best for Multicultural Dating |
We're here to help you avoid the duds, find the studs, and get closer to what you're looking for. Below you'll find a list of our top 3 favorite apps for online dating in 2022, as well as several other high-quality options for you to consider. Whether you want mainstream, niche, or something in between—we'll get you matched with the perfect dating app for your needs.
Find the Best Dating App for You
There are dating apps for relationships, marriage, hooking up, friends first, straight, gay, lesbian, transgender, Black, Latino, Christian, Catholic, Jewish, Muslim—it's an endless list of options. At Healthy Framework, we understand there really are no one size fits all dating apps.
To help you in your search we've sorted the rest of the page by category. Click any of the links below to jump ahead on this page and straight to the info you need. We wish you luck in your search for the perfect dating app!
More Info on the 4 Top Dating Apps of 2022
1. eHarmony – Best App for Lasting Relationships and Marriage
There's a reason that so many people call eHarmony the best dating app across the board—because it works. To date, over 2 million people have found love through the app, which works out to a new couple about every 14 minutes! By the time you get done reading this article, another couple will have found love. Maybe you're next?
What we love about the eHarmony dating app is that it focuses heavily on creating real relationships. If you're in the market for a hookup or something casual, this is certainly not the best dating app for you. But if you're looking for a meaningful relationship and possibly something that could turn into marriage, eHarmony is a must.
Compared to the rest of the industry, eHarmony is a bit more expensive than other dating apps. But—expect to get a ton of features that make it worth every penny. You'll get access to the guided communication, compatibility matching algorithm, video dating feature, and the ability to message the singles you match best with. Over 2.3 million messages are sent weekly, so you know that there is action across the board.
eHarmony Highlights:
Singles find love on this dating app every 14 minutes
Over 2 million singles have found love through eHarmony
Known for the highest quality of serious singles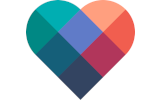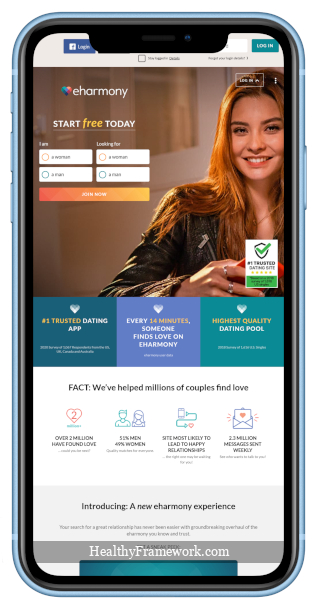 Who is the eHarmony dating app best for? Ideally, eHarmony is best for anyone in their mid 20's up to mid-to-late 60s. You will find singles on the app outside of this bracket, but that's where most of the activity is. If you're looking for a serious relationship, value real conversation, and are tired of flaky daters—eHarmony should be at the top of the best dating apps list for you.
---
2. Zoosk – Dating App with the Most Options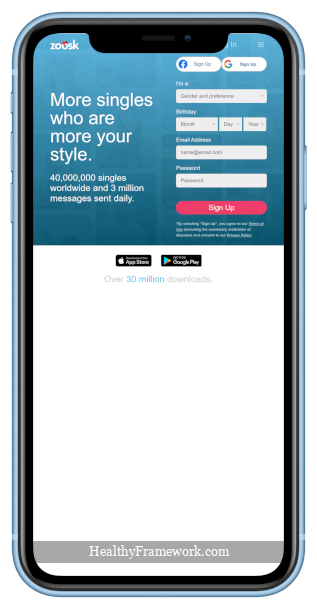 While the name might be tough to pronounce, the positives aren't hard to see. The Zoosk dating app is a fantastic option for singles who are looking for casual dating, serious relationships, or something in between (or if you're not sure yet).
Here are some impressive numbers to pay attention to. First—40 million users. That's the most we've heard about anywhere by a lot. If you're looking for a place that has the numbers and the most options, Zoosk needs to be your go-to.
Second—are these members active? Well, according to site data, you see upwards of an average of 3 million messages sent on the app every single day. That's a resounding yes to that question, and if that's not enough to get you excited, we're not sure what is.
Zoosk Highlights:
Started in 2007
Over 3 million messages sent daily
Park of the esteemed Spark Network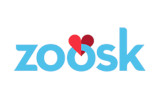 Who is the Zoosk app best for? It feels wrong to answer one of these questions with "everybody," however, that's really the right answer here. You've got an incredibly diverse (and big) user base of singles. Some are looking for casual, some are looking for serious, and some are in the middle. It's a great spot if you aren't sure too.
---
3. Elite Singles – Best Dating App for Professionals
If you're searching for singles that are educated, high-quality, and active in the dating process, Elite Singles should be your go-to best dating app. Let's talk about why. First, you have almost 400,000 new members joining every month (based on a recent data study). That means all over the world you're going to see a TON of singles ready to meet. And the fact that Elite Singles works to remove any spam or fake profiles, truly makes this one of the best dating apps on the market.
The dating app is free to download and get set up. Additionally, the app syncs perfectly with the desktop website version, in case you ever want to send a message or search for singles from your desktop. As a member of the Spark Network, you can expect several things from this dating app, including a slick interface, quality singles, and an affordable pricing structure. Putting Elite Singles on our list of the best dating apps was a no-brainer. You're going to love it!
Elite Singles Highlights:
An impressive 381,000+ new members monthly on average
Profiles checked daily to remove spam or fake profiles
Over 90% of singles on the app have an above-average education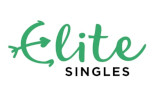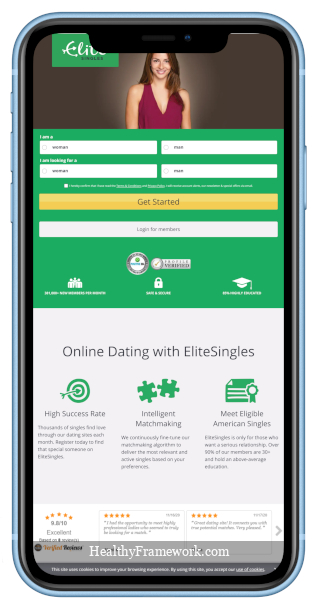 Who is the Elite Singles app best for? The ideal customer for this dating app is between the ages of 30 and 50, has an above-average education or training, and is looking for something either casual or serious. If you're outside of this age bracket or just looking for random hookups, this isn't the best dating app for you.
---
4. Christian Mingle – Best App for Christian Singles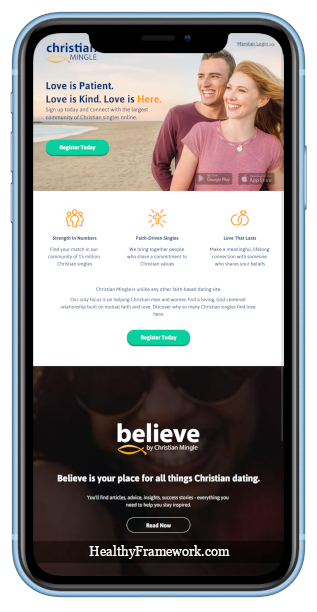 No matter what denomination you are or how seriously you take your faith, you're going to LOVE the Christian Mingle dating app. Unlike many of the other best dating apps on our list, this one focuses 100% on faith-based relationships. And with a community of 15 million + strong, you know you're in good company with a lot of great singles.
What we really like about the Christian Mingle dating app is that it works for Christians at any point of their walk. If you're a "Church five days a week" guy or gal or you're a "just get there on the major holidays" type of person, you'll find people to match with. Christian dating apps sometimes get a bad rap that they are nothing but people who are pastors or live at the church 24/7.
While there's nothing wrong with being all-in for Jesus, it's not where everyone is in their life. Thankfully, the Christian Mingle dating app gets this, and has plenty of quality singles all over the spectrum.
Christian Mingle Highlights:
Community of 15 million + Christian singles
#1 Christian dating app out there
Focused on faith-driven relationships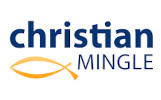 Who is the Christian Mingle app best for? The Christian Mingle dating app is ideal for singles of any age looking for a faith-focused relationship. There are Christian singles of all denominations, which makes this app pretty perfect for anyone that wants a Christ-centered relationship.
What Makes These the Best Dating Apps?
Alright, so check it out! While we think it would be super awesome if you could just blindly trust everything you read on the internet, it's sadly not the case. For that reason, we think it's extremely important that online websites take the time to explain how they reach conclusions and the exact process they go through to determine what makes something the best of the best.
How did we come up with these as our top picks for the best dating sites in the world? Glad you asked. Here are a few key details about the process, followed by a brief look into some of the most important factors we assess when racking and stacking the best dating sites in the world.
---
Factors Making These the Best Dating Apps and Dating Websites in 2022
Quality singles – This is so critical to have in a great online dating website. If there aren't plenty of high quality singles that you'd be excited about dating, then what's the point. This is one area where we spend the most time when racking and stacking online dating apps for obvious and good reasons.
Diversity where it makes sense – Having a diverse group of singles is amazing, as long as it makes sense for the site. For example, if you're using a Christian dating site—you don't want diversity in religions. Or if you're using a senior dating site, you don't want diversity of age. But if you're using a mainstream dating app, you want tons of diverse options so you can find what you're looking for and the next guy or gal can too!
Free trials – We're big fans of the try before you buy mentality. When it comes to online dating sites, we want the chance to test drive the site and see the quality of the singles before we make a choice.
Speed – Something that's often overlooked is how fast a dating website is. Do you want to sit there for five minutes and wait for your search results to pop up or your message to go through? We didn't think so. The best dating sites have fast servers and great tech in place that makes things happen lightning fast.
Security – You have got to feel (and actually be) safe when you're using an online dating site. While some of the responsibility is yours, a dating site needs to do its part to facilitate a safe and inviting environment. This includes things like proper encryption, safe payment methods, the ability to report or block a member who is a problem, a proactive approach to scammers and fake accounts, and dedicated customer support working on the quality of the dating experience.
A nice user interface – We don't need online dating apps to feel like they're built by crazy tech gurus, but we do need them to feel updated and be easy to use. If it's impossible to navigate or easy to make mistakes, it's not a good fit for us (or you). The entire experience should feel easy from start to finish.
Features – There are times that simpler is better, and this is often true when it comes to online dating sites. However, there are some features that just make your life and dating experience a lot smoother. For example, having a great search function helps on sites with a lot of singles. Or having the ability to block and report anyone who is giving you a hard time is a great feature on any dating site. When we look to find the best dating apps for our list, we take a deep dive into the list of features (and the quality of those features).
Which Dating Apps are Most Popular?
| Site | Monthly Visitors (Avg) | % U.S. Traffic | # of U.S. Visitors (Monthly) | Profiles Viewed Per Visit |
| --- | --- | --- | --- | --- |
| eHarmony | 700,000 | 92% | 644,000 | 6 |
| Zoosk | 2,700,000 | 81% | 2,187,000 | 16 |
| Elite Singles | 350,000 | 94% | 329,000 | 5 |
| Christian Mingle | 200,000 | 81% | 162,000 | 15 |
| Passion | 72,000 | 72% | 52,000 | 8 |
| SilverSingles | 300,000 | 98% | 294,000 | 6 |
| Catholic Match | 280,000 | 86% | 241,000 | 4 |
| Seeking | 1,900,000 | 65% | 1,235,000 | 13 |
| JDate | 51,000 | 77% | 39,000 | 5 |
Unbiased Dating App Reviews
Looking for honest reviews of online dating apps? Our team is dedicated to helping singles find love online. As a result, our dating site reviews are harsh, honest, and unbiased. No brand can ever pay us to get a better review score.
The Healthy Framework team has reviewed nearly 100 dating apps so far and we're not stopping there! We've linked some of our favorites below to get you started: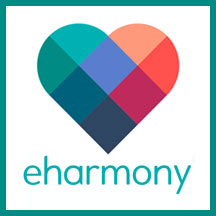 ---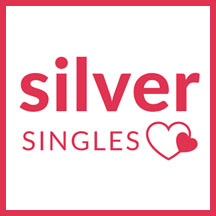 ---
---
---
---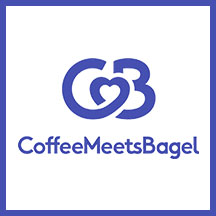 ---
---
---
---
---
What You Can Expect From Our Dating Site Rankings
Our rankings are conducted by experts with a lot of experience in dating and relationship realms.
Rankings involve an in-depth and thorough review process that looks at a wide array of different factors to truly find the best dating sites.
The majority of these dating sites are targeted towards US singles, though, many of of these options also double great for international singles.
We are constantly reanalyzing our list of the best options to make sure you're getting the most up to date information possible.
Just because an online dating website makes our best of list doesn't mean it's spot is guaranteed. If a site or app loses its way, it's going to lose its spot on our listing too.
Do People Really Use Online Dating Sites?
Some people associate online dating with a negative stigma assuming that only creeps or anti-social weirdos use dating apps. This couldn't be farther from the truth! Our team conducted a study called "Online Dating By the Numbers" where we learned the following things about online dating:
19% of all internet users claim to be using at least one online dating app.
There are millions of singles dating online in the US. 36% claim to sign on daily.
Regardless of age group nearly 30% of all dating app users have met in person for at least 1 date.
61% of online daters are looking for people who share common interests.
4 out of every 10 dating app users is looking for marriage.
By reading our full study you can see all this and a lot more, but the bottom line is people really do use online dating apps!
Best US Dating Apps by State
It's really hard to have a successful relationship if you can't find singles in your area. While that doesn't mean it's impossible we do think dating app users in the Unites States seem to find the most success looking for love local. Check the list below to find out what online dating sites are best for your state:
In addition to listing the best US dating sites our team has also broken down the best (and worst) cities for dating in America. If that's something that peaks your interest you can find the full study here.
Browse Dating Apps by Country
Maybe you're abroad and missing home? Maybe you've always wanted to live in a certain country? Maybe you just think international women (or men) are sexy? We're not here to judge your reason! Just to help you find the right international dating app:
Browse Dating Apps by Ethnicity and Religion
When you're looking for love it's important to find someone who views life through the same lens as you. One excellent way to do this is to find singles with the same heritage and/or religious beliefs as you. Sharing these core values increases the likelihood of finding a meaningful relationship and is one of the biggest reasons we love recommending these ethnic and religious dating apps:
Browse Dating Apps by Profession
Like it or not work is a huge part of life. It molds so much about us and the way we interact with others. Sometimes it's just nice to get home from work and talk to someone who really understands what your workday was like.
If that sounds like something you've been missing then we strongly recommend looking into a job-based dating site like the ones listed below. There are dating sites where you can find other single doctors, teachers, farmers, and more!
Browse Dating Apps by Lifestyle and Interests
You're into what you're into, you've been where you've been, and it's what makes you who you are. The dating apps in this section will help you find people who will love and respect you for those things. Whether it's a lifestyle, hobby, sexual preference, or other interest there's an online dating site waiting to accept you with open arms.
Browse Dating Apps by Age Group
Remember back when… Oh you don't? Joining a dating app and matching with singles outside your age group can be both awkward and frustrating. Whether you're 20, 40, 50 or even older there are dating sites just for you!
Best Free Dating Apps
"Free". Don't you just love to see it? We get it, there's definitely an allure to exploring the free options in any market. Here are some of the free dating apps you can find online. There may be some available paid upgrades, but the base product is completely free:
No we're not going to tell you what to do, but be aware that many times the best of something and the cheapest of something are not the same. Here are some of the downsides of using free online dating sites:
Lower quality singles available
Lower success rates
Fewer filters and features
Free dating apps often run ads
Fewer singles looking for serious relationships
You'll encounter more fake profiles and catfish
So does this mean you shouldn't use free dating apps?
Well, not necessarily. Using a free dating site can be a great way to get your feet wet and learn what online dating is like. You'll learn skills like how to set up a good profile, how to spot fake accounts, and when to stop messaging someone. In the end you will find that free dating apps almost always offer an inferior experience.
Our advice would be to look into free trials of great dating apps and when the time comes invest in yourself. You're worth it 😄.
Dating App FAQ – Answering User Questions About Online Dating
Will the Top Dating Apps Work With My Phone?
Yes! Any online dating site worth it's salt is going to to have a dedicated app for both iPhone and Android users. In addition to severely limiting the userbase not having a mobile dating app is a big red flag that an online dating service is out of touch with modern times.
What Dating App is Best?
Ultimately this is up to you. That's why we put this page together. We recommend you take some time and figure out what you want from an online dating experience then review this page to find a site that best suits your needs.
Are There Other Dating Apps Like Tinder?
There are! As the first Swipe-Style dating app Tinder introduced a new and exciting way to date online. Other brands took notice and before long a whole bunch of Tinder-like dating apps hit the market.
How Can I Spot A Fake Dating Site Profile?
There's nothing more frustrating than wasting your time interacting with fake dating profiles. Here are a few red flags to watch out for:
Profiles with stock images, pictures of celebrities, or no photos
Users with brief or incomplete profiles
Users who ask for money or personal information
Users who avoid calls or in person meetings
How Much Do Dating Sites Usually Cost?
Usually dating apps will charge between $10 and $40 a month. A lot of this depends on the quality of the service and the features that they offer. You can learn more about dating site costs and pricing here.
Can You Really Find Love Online?
Absolutely! And many people have. Most online dating sites will have a "testimonials" section where past members share their stories. Another great way to find stories from successful dating app users is to check sites like reddit and quora. The bottom line is real people like you are finding love online everyday by using dating sites.
I've Never Used a Dating Site Before. Where Should I Start?
Getting into the world of online dating can be scary. There are hundreds of sites and billions of singles. To help out we've put together this guide to the best beginner dating apps.
Are Dating Sites Safe to Use?
Anytime you put personal information online there is some inherent risk. That being said online dating apps can be perfectly safe as long as you're cautious. Always be careful with your credit cards, social security number, and address. We also recommend letting friends or family know if you're going to go meet someone new.
Here's a list of some of the safest online dating sites available right now.
Can You Browse Dating Sites Before Signing Up?
Not usually. High quality dating sites take many measures to protect the privacy of their users. One of those measures is not letting non-members view their profiles.
Do These Apps Work For Casual Dating?
There's a dating app on our list for almost any need! Whether you're looking to find a boyfriend or girlfriend, get married, or even just make some friends our list of dating apps has you covered.
---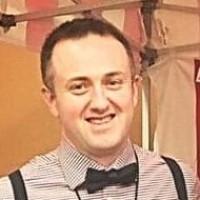 Written By: Jason Lee
Jason Lee is a data analyst with a passion for studying online dating, relationships, personal growth, healthcare, and finance. In 2008, Jason earned a Bachelors of Science from the University of Florida, where he studied business and finance and taught interpersonal communication.
His work has been featured in the likes of The USA Today, MSN, The Motley Fool, Net Health, and The Simple Dollar. As a business owner, relationship strategist, dating coach, and officer in the U.S. military, Jason enjoys sharing his unique knowledge base with the rest of the world.