Technology has revolutionized the way we find love. You don't have to set foot within 100 miles of a bar these days to find what you're looking for. The best dating apps connect like-minded singles from all over the globe together with the swipe of a finger or the touch of a button! But with so many dating apps for iPhones, Androids, Google phones, Windows phones, etc.—how do you know which ones are actually worth your time?
That's where we come in. We're here to help you avoid the duds, find the studs, and get closer to what you're looking for. Below you'll find a list of the top nine dating apps for singles in 2023. Whether you want mainstream, niche, or something in between—we'll get you matched with the perfect dating app for your needs.
The Best Dating Apps
1. Elite Singles – Best for High Quality Singles

When it comes to leaders in the online dating app world, Elite Singles is one that almost always (and should) be at the top of the conversation. With almost 400,000 new users every month and 85% of the membership base holding some form of an above-average education, it's a great place to find high-quality, successful, and educated single men and single women. Elite Singles is a great pick for those looking for a relationship or at least dating that could eventually turn into a relationship with the right person.
Best overall
Biggest Pro: Majority of users are highly educated.
Biggest Con: Interface is intuitive but a tad dated.
Starting Price: $44.95 per month.
2. Zoosk – Best for Options

35 million members…3 million messages sent daily…and a decade and a half in the online dating community. These three stats alone should tell you why Zoosk is a must-try for singles in the US and internationally. What's great about Zoosk is the dating app caters not only to singles looking for serious relationships (like Elite Singles and eHarmony), but it also works for those looking for a little more relaxed and casual dating. If you want the most options out there, try out Zoosk.
Best for options
Biggest Pro: Over 35 million singles in 80 countries.
Biggest Con: Not all members want serious relationships.
Starting Price: $12.49 per month.
3. eHarmony – Best for Relationships and Marriage

There's a reason that so many people call eHarmony the best across the board—because it works. To date, over 2 million people have found love through the app, which works out to a new couple about every 14 minutes! By the time you get done reading this article, another couple will have found love. Maybe you're next? With over 2.3 million messages sent weekly, eHarmony is a must-try for singles looking for committed and serious relationships.
Best for real relationships and marriage
Biggest Pro: Someone finds love every 14 mins.
Biggest Con: More costly than some lower quality apps.
Starting Price: $35.90 per month.
4. SilverSingles – Best for Over 50 Singles

Dating apps don't just cater to the young and tech-savvy anymore. SilverSingles, part of the prominent Spark Network brand of apps, is exclusively for singles 50 years and older. What's great is that users report the app is filled with "young at heart" singles and is a great place to find single men and women who are in the same season of life as you. Whether you are looking for friends, casual dating, or to find the love of your life—SilverSingles is amazing for the 50+ community.
Best for singles over 50
Biggest Pro: All users dating with this app are 50 or older.
Biggest Con: Look elsewhere if you want to find younger singles.
Starting Price: $19.95 per month
5. Higher Bond – Best New Christian Dating App


It's always exciting when a new dating app comes out! And if you're a Christian single who is tired of the luke-warm options out there that feel more like mainstream dating apps with the word Christian slapped on—you're in luck. Higher Bond is a brand new Christian dating app designed for singles who "value faith as the driving force behind their relationship decisions." If that sounds like what you've been looking for, then this is a must-try for you.
Currently, Higher Bond is giving all users who sign up a free three month premium membership to celebrate their recent launch! If you're at all interested in meeting other Christian singles, you really have nothing to lose.
Best New Christian dating app
Biggest Pro: Designed for more serious Christian singles
Biggest Con: Newer app so smaller userbase
Starting Price: Free 3 month premium membership
6. Christian Mingle – Best for Christian Singles

Christian Mingle has been around for over two decades and boasts an impressive 15 million members. Focused solely on faith-based dating (Christian), the app is perfect if you're a "Church five days a week" guy or gal or you're a "just get there on the major holidays" type of person. As the leader in Christian dating apps, it's a must-try if your faith is something important to you in a potential partner. And as you might expect, not a great app for casual dating, but awesome for committed relationships.
Best for Christian singles
Biggest Pro: All singles will share your faith and values.
Biggest Con: Not good for casual Christian dating.
Starting Price: $24.99 per month
7. The League – Best for Professionals

One of the newest dating apps out there is The League (founded in 2014, so not that new). It's a unique spin on online dating where prospective singles have to join a waiting list and get voted onto the app. The idea is a higher caliber of singles, specifically those who have excelled in life and their field of choice. The League has caught some flack for being too "elitist" and not being open to everyone, but it's hard to deny that the quality of singles (at least by these metrics) is quite high. If you're curious, hop on the waiting list!
Best for professionals
Biggest Pro: Like you, this dating app has high standards.
Biggest Con: Approval screening process can take some time.
Starting Price: $67 per month
8. Jdate – Best App for Jewish Singles

While Jewish singles can have a lot of luck on more traditional dating apps, why not go to where men and women of the faith have been meeting for over 20 years. Jdate is hands-down the undisputed leader for Jewish dating apps. With robust profiles, an active userbase, and unique features to search, match, and connect, Jdate is another brand from the Spark network of apps offering a niche experience that's actually worth your time.
Best for Jewish singles
Biggest Pro: Millions of Jewish singles registered worldwide.
Biggest Con: Though fully functional, app design is a bit underwhelming.
Starting Price: $29.99 per month
9. Catholic Match – Best for Catholic Singles

Niche dating apps are either really great or ghost towns that should be avoided. For Catholic Singles, there is good news. Catholic Match is the largest Catholic dating app on the planet and is 100% focused on faith-based relationships. What's really neat about this app is that it has the endorsement of several Catholic leaders, so you don't have to worry about stepping outside of the lines of your faith to find other Catholic singles.
Best for Catholic singles
Biggest Pro: Great selection of singles & backed by major Catholic leaders.
Biggest Con: Only geared for active practicing Catholics.
Starting Price: $9.99 per month
---
Find the Best Dating App for You
There are dating apps for relationships, marriage, hooking up, friends first, straight, gay, lesbian, transgender, Black, Latino, Christian, Catholic, Jewish, Muslim—it's an endless list of options. At Healthy Framework, we understand there really are no one size fits all dating apps.
To help you in your search we've sorted the rest of the page by category. Click any of the links below to jump ahead and straight to the info you need. We wish you luck in your search for the perfect dating app!
What Makes These the Best Dating Apps?
Alright, so check it out! While we think it would be super awesome if you could just blindly trust everything you read on the internet, it's sadly not the case. For that reason, we think it's extremely important that online websites take the time to explain how they reach conclusions and the exact process they go through to determine what makes something the best of the best.
How did we come up with these as our top picks for the best dating apps in the world? Glad you asked. Here are a few key details about the process, followed by a brief look into some of the most important factors we assess when racking and stacking the best dating apps in the world.
Quality singles – This is so critical to have in a great online dating app. If there aren't plenty of high quality singles that you'd be excited about dating, then what's the point. This is one area where we spend the most time when racking and stacking online dating apps for obvious and good reasons.
Diversity where it makes sense – Having a diverse group of singles is amazing, as long as it makes sense for the app. For example, if you're using a Christian dating app—you don't want diversity in religions. Or if you're using a senior dating app, you don't want diversity of age. But if you're using a mainstream dating app, you want tons of diverse options so you can find what you're looking for and the next guy or gal can too!
Free trials – We're big fans of the try before you buy mentality. When it comes to online dating apps, we want the chance to test drive the app and see the quality of the singles before we make a choice.
Speed – Something that's often overlooked is how fast a dating app is. Do you want to sit there for five minutes and wait for your search results to pop up or your message to go through? We didn't think so. The best dating apps have fast servers and great tech in place that makes things happen lightning fast.
Security – You have got to feel (and actually be) safe when you're using an online dating app. While some of the responsibility is yours, a dating app needs to do its part to facilitate a safe and inviting environment. This includes things like proper encryption, safe payment methods, the ability to report or block a member who is a problem, a proactive approach to scammers and fake accounts, and dedicated customer support working on the quality of the dating experience.
A nice user interface – We don't need online dating apps to feel like they're built by crazy tech gurus, but we do need them to feel updated and be easy to use. If it's impossible to navigate or easy to make mistakes, it's not a good fit for us (or you). The entire experience should feel easy from start to finish.
Features – There are times that simpler is better, and this is often true when it comes to online dating apps. However, there are some features that just make your life and dating experience a lot smoother. For example, having a great search function helps on apps with a lot of singles. Or having the ability to block and report anyone who is giving you a hard time is a great feature. When we look to find the best dating apps for our list, we take a deep dive into the list of features (and the quality of those features).
Browse Dating Apps by Country and Ethnicity
Maybe you're abroad and missing home? Maybe you've always wanted to live in a certain country? Maybe you just think international women (or men) are sexy? We're not here to judge your reason! Just to help you find the right international dating app:
Don't see your country? Check out our international dating apps section where we discuss the best dating apps for countries like Colombia, Ukraine, the Philippines, Russia, the Dominican Republic, and more!
Dating Apps by Ethnicity
If you're looking for singles who share your culture, heritage, and can relate to the traditions and values you hold dear—then this is the section for you. Below we've broken down the best online dating apps for each ethnicity. So whether you belong to a certain race and are looking for a dating app that will make you feel safe and accepted or you're just interested in singles from one ethnic group or another these pages will help you find the right fit.
Browse Dating Apps by Lifestyle and Interests
You're into what you're into, you've been where you've been, and it's what makes you who you are. The dating apps in this section will help you find people who will love and respect you for those things. Whether it's a lifestyle, religion, profession, hobby, sexual preference, or other interest there's an online dating app waiting to accept you with open arms.
Browse Dating Apps by Age Group
Remember back when… Oh you don't? Joining a dating app and matching with singles outside your age group can be both awkward and frustrating. Whether you're 20, 40, 50 or even older there are dating apps just for you!
Best Free Dating Apps
Free! Don't you just love the sound of that word? We absolutely do. There's definitely a nice rush of endorphins that kicks in every time there may be an opportunity to get something for the lovely price of free ninety-nine. But is free really what you should be looking for when it comes to searching for someone you're going to potentially spend the rest of your life with?
Let's talk about it.
When it comes to little things like sodas, popcorn, WiFi—free is awesome. Why? Because there's little risk when they don't quite pan out. But when it comes to more serious things like, say, a car, a house, or an online dating service, the best of something and the cheapest option are not always the same.
Here are some of the reasons that racing to the bottom with pricing might not be the smartest idea when it comes to online dating apps.
Expect to see lower quality singles.
Most free dating apps have less impressive track records of success.
You won't find as many features, filters, and functionality.
Ads? Expect to see them. Free dating apps have to turn a profit somehow.
If you're looking for any semblance of a real relationship, free dating apps are not a prime location to look.
And worst of all, expect to encounter more fake profiles, scammers, and catfish.
So does this mean you shouldn't use free dating apps? Well, you're free to do as you please, but we would advise against it. If you're not ready to invest in finding someone special in a safe and effective way, it might not be time to get into the dating market.
Our advice would be to look into free trials of great dating apps and when the time comes invest in yourself. You're worth it 😄.
Tips for Using Online Dating Apps
Getting the most out of your online dating experience starts with choosing a high-quality dating app but it absolutely does not end there. There are things you can do and strategies you can employ to ensure you're getting the most out of the experience. Here are some of our favorite tips to remember when signing up and using online dating apps.
Always keep your software version updated – The best way to ensure the best experience when using dating apps is to make sure you keep your software updated. Most major phone carriers now auto-update everything for you, but if not—make sure you stay on top of this. It's not only good for user experience, but also for safety and security.
Set your notifications appropriately – When online dating can follow you everywhere you go, it's convenient—but it also can become overwhelming. All good dating apps give you the flexibility to tone down your notifications so you aren't getting pinged constantly when you don't want to be. We highly recommend this for your sanity.
Make a dating apps folder on your phone – Speaking of making sure dating doesn't take over your life when it moves to your phone, it's usually a good idea to create an apps folder on your phone specifically for dating. This is especially a good tip if you are planning to use multiple apps.
Be careful of autocorrect when messaging – Phones don't come with spellcheck like a computer does. Instead, they have some autocorrect settings that will replace words they believe are spelled incorrectly. Just make sure to proofread your dating app messages once or twice before sending to avoid any awkward and unintended situations.
Understand location services options – Some apps are driven by your physical location and not the location you enter into your dating profile. These proximity-style apps are going to use your location to help curate matches for you. This is not necessarily a bad thing, but just something for you to be aware of in case that makes you uncomfortable.
Be aware of autorenewals – Notice we said 'be aware' and not 'beware'. Auto-renewal is not a bad thing, but it's something you need to know about. Most online dating apps will turn on autorenewal if and when you purchase a premium subscription. This is so you don't have an interruption of service when your first subscription term is up. If you don't want this to happen, go into your app subscriptions and turn it off after creating your account and upgrading.
Dating App FAQ – Answering User Questions About Online Dating
Will the top dating apps work with my phone?
Yes! Any online dating app worth its salt is going to to have a dedicated app for iPhone and an app for Android users. In addition to severely limiting the userbase not having a mobile dating app is a big red flag that an online dating service is out of touch with modern times.
What dating app is best?
Our current recommendation is Elite Singles for the best online dating app overall. But as you've seen on this page there are a look of good options available. We recommend you take some time and figure out what you want from an online dating experience then review this page to find an app that best suits your needs.
Are there other dating apps like Tinder?
There are! As the first Swipe-Style dating app, Tinder introduced a new and exciting way to date online. Other brands took notice and before long a whole bunch of Tinder-like dating apps hit the market.
How can I spot a fake dating app profile?
There's nothing more frustrating than wasting your time interacting with fake dating profiles. Here are a few red flags to watch out for:
Profiles with stock images, pictures of celebrities, or no photos
Users with brief or incomplete profiles
Users who ask for money or personal information
Users who avoid calls or in person meetings
How much do dating apps usually cost?
Usually dating apps will charge between $10 and $40 a month. A lot of this depends on the quality of the service and the features that they offer. You can learn more about dating app costs and pricing here.
Can you really find love online?
Absolutely! And many people have. Most online dating apps will have a "testimonials" section where past members share their stories. Another great way to find stories from successful dating app users is to check sites like reddit and Quora. The bottom line is real people like you are finding love online everyday by using dating apps.
Can you browse dating apps before signing up?
Not usually. High quality dating apps take many measures to protect the privacy of their users. One of those measures is not letting non-members view their profiles.
Do these apps work for casual dating?
There's a dating app on our list for almost any need! Whether you're looking for an app to find a boyfriend or an app to find a girlfriend, get married, or even just make some friends our list of dating apps has you covered.
---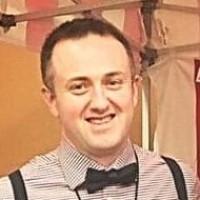 Written By: Jason Lee
Jason Lee is a data analyst with a passion for studying online dating, relationships, personal growth, healthcare, and finance. In 2008, Jason earned a Bachelors of Science from the University of Florida, where he studied business and finance and taught interpersonal communication.
His work has been featured in the likes of The USA Today, MSN, NBC, FOX, The Motley Fool, Net Health, and The Simple Dollar. As a business owner, relationship strategist, dating coach, and US Army Veteran, Jason enjoys sharing his unique knowledge base with the rest of the world.
Jason has worked in the online dating industry for over 10 years and has personally reviewed over 200 different dating apps and dating websites and continues to be a leading voice in the relationship and dating community, both online and in person.