Kudos to you for getting the courage to take on online dating! If you don't already know, it's a jungle out there filled with ups, downs, highs, lows, and a lot of bumps in the road. But hidden within all of that turbulence is something awesome—the chance to meet a one in a million man or woman of your dreams!
And today, our team of experts wants to load you up with a massive list of online dating tips to help you find success in love! We've got some incredibly helpful tips for beginners, men, women, seniors, and more. If you're here because you're brand new to online dating or because you're not getting the results you want—welcome friend.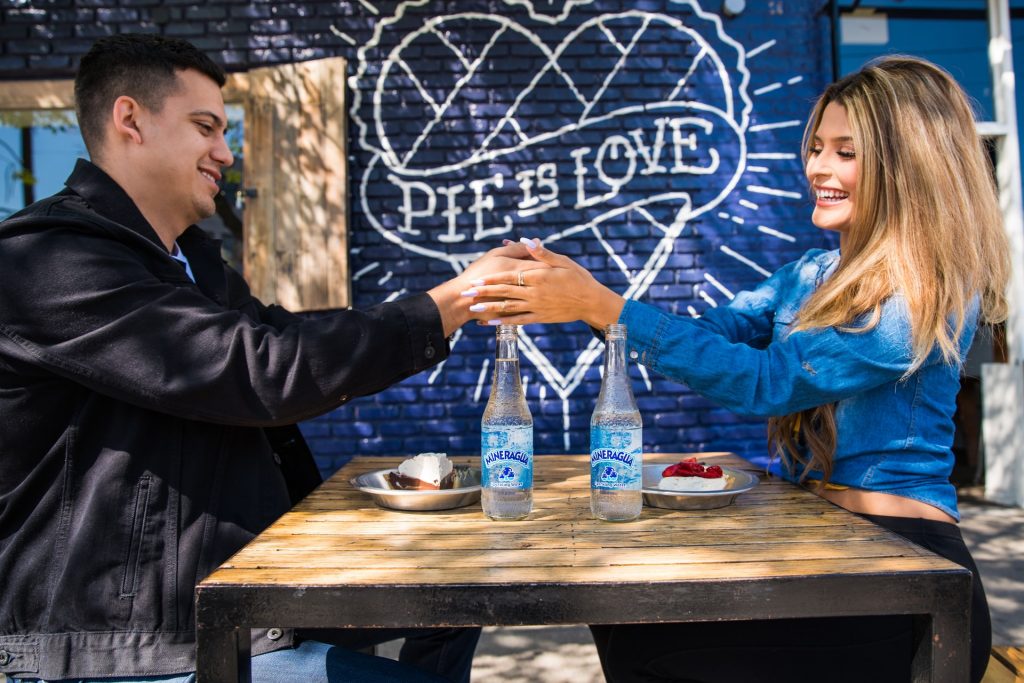 Jump to:
---
Online Dating Tips for Beginners
The key to having success with online dating is coming out of the gate strong. For many single men and women, this is all brand new. Even if you're incredibly tech-savvy, it can feel awkward and clunky at first. The good news is that everyone goes through that, and it's completely normal. But to help you avoid any unnecessary headaches and hiccups, here's a list of the top online dating tips for beginners.
Choose the right dating site for you. – You can't expect to have much luck finding what you're looking for if you look in the wrong place. For example, if you're looking for Christian singles but you're on a sugar dating website—it's not going to go over too well. Take the time to make sure you're using the best dating app that meets the needs you're looking to fill.
Have reasonable expectations. – If you think you're going to sign up for a dating site and find the perfect person in 10 minutes, you need to rethink this. You're not shopping for a new pair of pants or picking out a new flavor of ice cream to try. You're looking for a special person that's going to play a major role in your life. Realize that this might not be something that happens overnight.
Take your profile seriously. Your online dating profile is the key to your success when you date online. Singles looking to message people may choose to message you or not based on your profile. And anyone you send a message to is probably going to look at your profile before they decide to respond or not. Dedicate time to getting the best dating profile that shows who you are best.
Take new pictures if you need to. – Your online dating pictures need to be current and really show the best side of you there is. If you don't have great pictures, ask a friend to help! No, it's not weird in case that thought it crossing your mind. It's you doing the things you need to have success finding love.
Choose a good screen name. – Your profile is not the only thing that other singles will see when looking at you online. One of our best tips for online dating is to choose a good screen name. It needs to be professional, unique, and showcase who you are.
Understand what features are available and how to use them. – Online dating is designed to make the process of finding someone special easier and more efficient. But if you don't take advantage of the tools and resources you're paying for, it's not able to work. Learn how to use things like matchmaking tools, search filters, and other features that come with your membership.
Take safety seriously. – We're going to share a lot of online dating tips later on in this guide about safety, but we wanted to mention it here because it's that important. Make sure you are taking the time to be as safe as possible when you're dating online. It's not anywhere near as Lifetime movies might make you think, but you do need to do your part to stay safe.
Have a plan for moderation. – It's very easy for online dating to become overwhelming if you don't have boundaries in place. This is especially true when you have notifications and messages coming to your phone and computer in real-time. Set boundaries that work for you and stick to them.
Be authentic. – There's no reason to pretend to be someone you're not. Trust us; we've heard this story many of times, and the ending is never good. Be proud of who you are.
No need to talk about how much you don't like talking about yourself. – You may think this is something unique to add to your profile (and it may be true). However, be aware that this is one of the most overplayed things people put on their profiles. Be original, and be confident talking about yourself.
Invest in a paid membership. – A lot of people think before they get into online dating that free sites are just as good as paid sites. While we do wish that were the case, it's not. Invest in your greatest asset—yourself. A lifetime of happiness is probably worth a few bucks a month.
Don't take forever to respond. – While you shouldn't be obsessive and respond to every message in two seconds, don't take forever. Remember, you're probably not the only person they're messaging, which means you may miss out on an opportunity if you take too long.
Be accountable. – If you say you're going to meet someone somewhere at a certain time, be there at that time. Just as you don't want someone to waste your time, return that favor. It will make for a much better dating ecosystem.
Ignore people that give you a hard time. – If some of your friends or family give you a hard time for dating online, ignore them. Online dating used to be a fringe activity, but now it's one of the most popular ways that quality singles meet! It's not your fault that you like to do things smarter than them and leverage the power of technology 🙂
Remember that rejection is generally not about you. – People have a bad habit of taking dating rejection personally. They automatically assume that the reason the person isn't interested is because there is something wrong with them. This couldn't be further from the truth. Everyone has different likes and interests, different goals, and different things going on in their life. Just because they're not interested in dating you doesn't mean there is anything you did wrong or anything wrong with you. The faster you learn this, the easier things will be.
Have fun. – Hey! Don't forget that finding love is supposed to be fun. If it ever stops feeling fun, take a break. This isn't yard work. It's finding someone awesome to spend time with. Never forget that.
---
Online Dating Tips for Men
For the gents out there, online dating can be tougher than women give us credit for sometimes. But the good news is that we have some solutions. Below, you'll find our ever-growing collection of the best online dating tips for guys. If you're ready for some real talk that's going to help you see actual results, read on.
Look at more than just a woman's pictures. – Men are naturally visual creatures. It's in our DNA. However, if you really want to have some success finding a quality woman online, you need to look at more than just her pictures. Our first tip for men dating online is to spend a little time reading what she put in her profile before messaging her. Bonus tip—you'll get a lot of brownie points for this with women because most guys don't do it.
Wear a shirt. – Unless you're on a dating app specifically dedicated to hooking up, wear a shirt. Yes, it's great that you work out and have awesome abs. However, it's going to attract a certain type of woman and give of an air of douchy-ness about you. Leave something to the imagination.
No pictures with your ex. – Not sure why men are the worst perpetrators of this one, but we are. There should never be any pictures of your ex anywhere on any of your online dating profiles. This also means no pictures with her face blurred out or an emoji over it. Take two minutes and ask a buddy to snap a picture of you.
Be open about your intentions. – Don't worry; this online dating tip is one we're sharing with the ladies as well. Be open and honest about what you're looking for. If you don't want a committed relationship, that's okay. What's not okay is convincing a girl that you do when in reality, you just want some casual fun.
Avoid cookie-cutter first messages. – Don't have a cut and paste first message that you send to every girl on the site. Number one, that's lazy. Number two, it's rude. And number three, a lot of girls are on the same dating sites as their friends. Women talk.
Send quality first messages. – Building on the last point, you have got to send better first messages if you want results. For more on this online dating tip, check out our first message guide.
Be aware of the times you're sending messages. – If all of your messages come in at 2 am on Friday and Saturday nights, women are going to start thinking things about you. Additionally, if messages come in that late on weeknights and maybe look like you've had a few to drink, it's a bad look. Be aware that there is a time stamp on your online dating messages, and women do look at these things.
Keep it clean. – Again, unless you're at a hook-up site or something like that, keep it mature and clean. Sure, there's nothing wrong with keeping it light and sexy. However, you don't need to be sending pictures of your equipment and dirty messages to every girl online. It's rude, uncalled for, and will get you banned fast.
Honesty is critical. – Look, I'm a guy too. I'm not going to get up on a soapbox and yell at other dudes for lying. However, there genuinely is a problem with "men" that think it's cool to lie to women online. Be confident about who you are and transparent about your intentions. It's really not that hard.
Choose the right sites. – There are just some online dating apps that are better for men. Take our advice and stick to these sites. If you do, you're going to have a more fruitful experience.
---
Online Dating Tips for Women
Ladies, here are some helpful online dating tips for women to help you navigate this crazy jungle they call online dating. Some of these tips may apply to all of you, and some might not. Approach the list with an open mind, and we're confident you'll walk out of here with a new plan to have better results finding what you're looking for online.
Don't talk about your ex. – There are zero situations where it's advised to talk about your ex when dating online. Our biggest dating tip for women is to keep this stuff out of your profile and out of your early conversations. "I'm here looking for a man that will treat me better than my ex," is not a good look.
Set boundaries, stick to them, and communicate. – Decide what you are and are not okay with when it comes to online dating. If a guy steps across one of those boundaries, let him know. You can't expect a guy to know what's okay and what isn't if you don't tell him when he goes too far. If it's something small, you don't have to be mean about it, but you should be direct.
Don't go over the top with marriage talk. – If you're using online dating to get married, awesome! You certainly don't need to hide this from the guys you talk to. However, don't be too over the top with your intentions. You can let them know you're looking for a serious relationship that you hope with the right guy could turn into marriage. But if you start aggressively talking about getting married in the first few conversations, you're going to run off the good ones too.
Look at more than just the pictures. – Women are usually better about this but not always. One of the most important online dating tips we can share is to take advantage of a man's profile. Sure, it's fun to look at all his pictures, but look at the information he's chosen to share about himself. This can help you find the winners and avoid the duds much better.
Don't read into things too far. – Don't let your mind get too far out ahead of what's real. If you don't see something on a man's profile, ask. If you let your mind run and fantasize, you'll fill in the holes with what you want to see. While you could be right, you're really just setting yourself up for a letdown.
Honesty is the best policy. – We got onto the men about this online dating tip, and we're sending it your way as well. You have to be honest if you plan to have any success dating online. If there is something about you or your life you don't like, change it. And if you can't change it, own it. If he doesn't like you for who you are and what has molded you into the woman you are today, he's not worth your time.
Use accurate and up-to-date photos. – If your online dating pictures don't show you exactly how you really are, you're setting yourself up for a bad time. First, love who you are. Second, if you try and use photoshop, odd-angled pictures, or pictures that are from years ago—it's dishonest. You wouldn't like it if a man did this, so keep it real on both sides.
Don't take advantage of men. – There are a lot of chivalrous men out there that will offer to pay to take you out for dinner or drinks. If you're just looking for a free meal, stop. Emotions are at play here, and this isn't fair to anyone else.
Be courageous and not scared to take the lead. – A lot of people feel that it's the man's job to send the first message and take the lead with dating. Don't be afraid to break through these stereotypes and send the first message. Men will respond well to this; we promise.
Guard your heart. – It can be exciting to meet a bunch of great guys. And while we don't want to say don't fall in love, we'll say this—guard your heart. Don't fall in love with the first guy that shows you attention just because he showed you attention. Know your worth, and protect it.
For You: The Best Dating Apps for Relationships
---
Online Dating Tips for Safety
Staying safe when dating online is vital to your success. Below, we've included our top online dating tips for safety that should help you to have a more enjoyable experience. While using the safest dating sites is key, you still have to do your part.
Have a friend look over your profile. – Sometimes we accidentally put personally-identifying information on our profiles that we'd rather not have broadcast to the world. Get a friend you trust to take a quick peek at your profile and make sure you didn't overlook something. Oh, and if you do have info on there, take it off.
Be careful about identifying information in your pictures. – An important online dating tip for safety is to also look for this information in your pictures. We're not exaggerating when we say we've seen people take pictures in front of their house (address in the background) or when at work with their personal information on an ID badge.
If it seems off, it probably is. – The number one online dating tip we've included in almost every section of this guide is to use your intuition. If it seems like something isn't right, it probably isn't.
Verify where you can. – You don't need to run out and try to run a background check on every single person you send a message to. However, if they make some claims that you can easily verify, it could be a good move. Remember, there's no reason for you to trust a random stranger on the internet before you get to know them. Verify your dates when and where you can.
Use video dates as a first step. – One of the best ways to verify that the person you're talking to is who they say they are is through a video date. Before you meet in person, have a quick date on Skype, FaceTime, or Zoom. It doesn't have to be anything crazy long, but at least a few minutes to see if they are who they say they are. If this offends them or makes them uncomfortable—red flag.
Stick to safe and trusted online dating sites. – Safety starts with where you choose to date. The best online dating tip we can give you is to stick to safe and reputable online dating apps.
Always meet in a public place first. – Going to someone's house on the first date is a recipe for a bad experience. While there are a ton of great single men and women out there, there are some people with less-than-great intentions. Have your first date or first few dates in a public place.
Have a check-in buddy. – Before you go on your date, have a friend you trust who you can call when you get home safe. Let them know who you are going out with, where you are going, and when you should be home.
Never give out financial information. – The only time you should ever pull out your credit card or banking information when dating online is when you're signing up for an account. That information should be used directly with the dating site. There is never a reason to give that information to any singles you're talking to online.
Be wary of getting picked up on the first date. – A big question we hear a lot is whether or not you should let someone pick you up on the first date. The blog goes into more detail and special circumstances, but the general idea is no. If the date goes awful, they now know where you live, which isn't ideal.
---
Online Dating Tips for Seniors
What's really exciting is that online dating has continued to grow in popularity among the senior singles community. Men and women just like you are learning to use technology to help them find that special someone later in life. Below, we've outlined some of our favorite online dating tips for seniors. These tips are designed to help get you started and succeed dating online.
Get help from someone younger if you need it. – Look, we're certainly not trying to say that you need help or can't do things on your own. But when it comes to technology, these youngins' just know what's up. Take advantage of anyone young in your life that you trust who can help you get set up safely.
Never give out your banking or personal information. – There's NEVER a reason to give anyone your banking information. The only time you would need that is to sign up for a senior dating site. When it comes to personal information, each dating site has a way you can message back and forth. You can keep your address and phone number private until after you've met, and you know you can trust them.
Lean on your life experience. – If something seems wrong, it probably is. You've been through a lot to get to this point in life. Let that experience work to continue keeping you safe.
Use customer support if you need it. – One of the best online dating tips for seniors we have to share is to take advantage of customer support. The top senior dating sites have super helpful people waiting to help you out. Reach out if you have questions!
Be patient with other singles. – Even if you're the best with technology, the single men and women you're talking with might not be. Be patient if it takes someone a while to get back to your messages. Additionally, be open and transparent if you aren't great with technology. It will help put them at ease if they don't hear from you for a while.
Understand everyone has a past. – Everyone on senior dating sites has lived a full life of ups and downs. One of the top online dating tips for seniors is to understand this. Understand that people may have some baggage that comes with them and that's okay.
Don't try to be more than you are. – Energy levels vary a lot within the senior community. While it's okay to push yourself to try and be more active, don't push too hard. Be realistic about what you can safely handle.
Use dating sites dedicated to senior singles. – Thankfully, there are some great online dating websites that are specifically designed to cater to seniors. By sticking to these sites, you can ensure a much better experience in your search for love in the later chapters of life.
---
Online Dating Tips for Introverts
Dating when you're shy can seem tough. The good news, though, is that the way things are set up, it makes it a lot easy for introverts and shy people to get out there. Here are a few online dating tips specifically for introverts.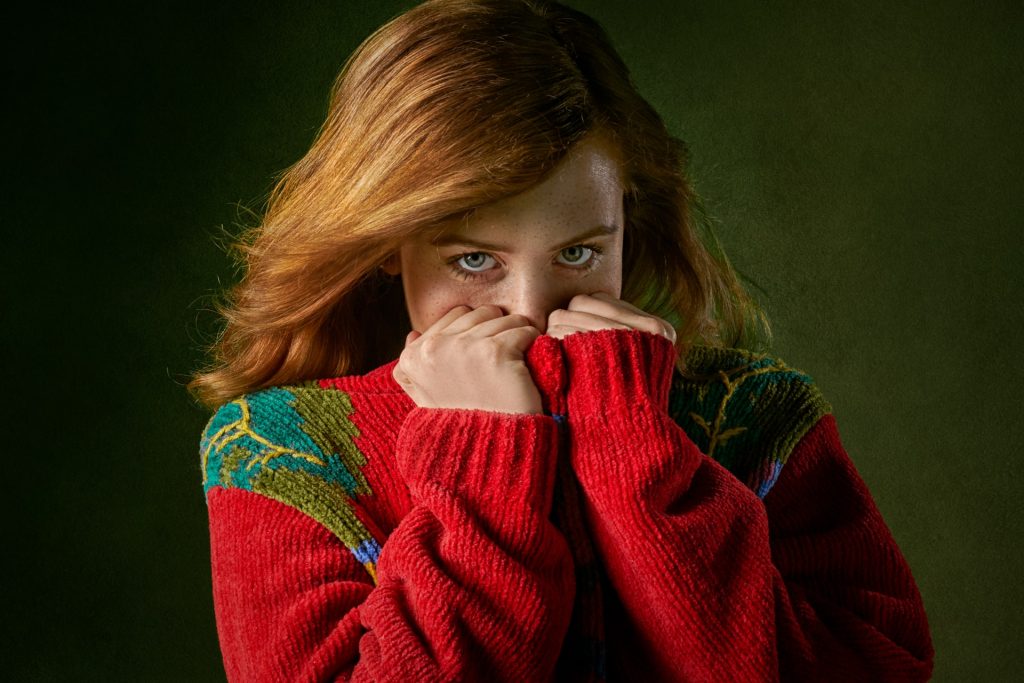 You still need some courage. – While online dating makes things easier for introverts, it's still not a magic solution. You're still going to have to work up the courage to send messages, talk to new people, and put yourself out there. Take it slow, but make sure you're taking steps forward. In time, things will get more comfortable and you can take the next step.
Flirts will only get you so far. – Online dating apps have things called flirts, which are simple ways to express interest. It's the equivalent of sending a smiley face to someone or hitting the poke button on Facebook. While this can get someone else to message you first, it's not always the case. Work on that courage and send them a message. The worst they can say is no!
It's okay to be open about being an introvert. – Some people think the best tip for introverts dating online is to pretend you aren't an introvert. Anyone who gives you advice to pretend to be someone you're not is not giving you good advice. Be open about the fact you're shy. Don't let it dominate the conversation, but it's okay to share. If the person isn't a fan of introverts, it's not going to work out with them anyways.
Take your time. – There are no online dating tips out there that say you have to find that special someone as fast as possible. Take your time. Do what you're comfortable with. Yes, you may have to step out of your comfort zone to see results. However, you can dip your toe in slowly. You don't have to jump in headfirst (unless you want to).
---
FAQ
What's the best online dating app?
The best online dating app depends on who you are, where you live, and what you're looking for. We have a detailed list of the current best dating apps and best options by category to help you find a new site.
How long does it take to find a bf or gf with online dating?
Anyone who tries to tell you how long it's going to take to find a bf or gf online doesn't know what they're talking about. Each person is going to have a different experience. That being said, between a few weeks and a few months is typical. You will be talking to people starting on day one, though, so it could be much sooner.
Can I still date in person if I am online dating?
Absolutely! Online dating apps can be your sole method of meeting other singles, or it can be complementary to your other efforts. There is no reason that you have to stop looking in-person to meet someone special just because you're dating online.