Thanks to shows like 90 Day Fiancé, the excitement and opportunities of international dating have been thrust into the limelight. Now, more single men and women around the globe are using technology to meet people to date from different cultures, countries, and locales.
And for good reason! International dating is not only exciting, but it's a unique way to find your one in a million, even if they don't happen to live right down the street.
---
Table of Contents:
---
Benefits of International Dating
Expand Your Horizons – While there is certainly nothing wrong with single men and women that live in your community, it can be really eye-opening when you expand your search for love to other parts of the globe.
Experience New Cultures – Not only can you meet exciting singles who live somewhere else, but you can also experience different and new cultures in the process. You might find that a different culture from another corner of the globe fits you way more than your own!
Find Love – The single biggest benefit of international dating is that it might give you the opportunity to find the love you've been searching for. No longer does proximity have to be a limiting factor or a barrier to you finding your one in a million.
It's Fun – Our list of the benefits of international dating wouldn't be complete without giving a nod to the fact that it's incredibly fun! You'll quickly find that when your search area gets expanded to the entire globe, you're going to have way more opportunities to enjoy yourself in new ways.
Meeting International Singles Locally
Something that a lot of people forget about is that you can actually meet international singles locally! This can be people who just moved here from another country or who have been her a little while but held onto their culture.
What's great about this is that you can get all of the same benefits of an international man or women, but you don't have to jump through all the hoops that come with dating someone in another country.
We highly recommend checking out some of the top U.S. dating apps first before taking your search internationally. Many of the top sites have features where you can search by nationality or ethnicity.
Some of our favorite options to try include:
---
How to Meet Women From Other Countries
When it comes to meeting women from other countries, you have a lot of great options to get yourself into the game. If you're based in the US, there are way more single women around the globe to meet than there are single men. Typically, when people think about international dating, they think U.S. men meeting international women (and they'd be right for the bulk of the market).
International Dating Apps
The number one way to meet international women is through international dating apps. These technologically driven services help to connect you across borders and help to bridge a lot of the cultural and language barriers that you may run into.
If you're looking for the best international dating apps, we've included a great list of options at the top of this page. We also have a dedicated international dating app page that can help you further.
Here are a few tips to know when picking out and using international dating apps.
Know what you're looking for. – The globe is a big place. If you aren't sure where you want to meet women from, you might want to do a little research and try and narrow that down. The more focused you can be on what you're looking for, the easier the process. There are many international dating apps that are dedicated to specific countries, as well as options for the entire global market.
Realize not 100% of people on international dating apps want to date internationally. – Some of the top dating apps that are targeted at a specific country serve two purposes. One—they serve to help men like you meet women in that country. But two—they also help people in that country meet people who also live in that country. The good news, though, is a lot of the single women are open to both options.
Understand the cultural differences. – The way we use technology in the U.S. might not be the same way that technology or the internet is used in places like Russia, Colombia, Ukraine, etc. Be ready for your potential mate to do things like maybe log in fewer times, not have as great of internet service, or be a little slower to respond to messages.
Time zones! – Remember, other areas of the world are in different time zones. This means that you might get responses to your messages at odd hours or the next day.
How to Meet Men From Other Countries
If you're a woman looking to meet men from other countries, you're going to have plenty of options to choose from. There aren't quite as many single men around the globe looking to meet women from the U.S. as there are women looking to meet men. However, there are still plenty (and you only need one!).
When it comes to your options, here's where you can go:
International dating apps – This is the single best way to meet men from other countries. Online dating apps help to bridge all of the gaps and connect you across state and country lines. We've included a ton of great links to sites at the top of the page to get you started right now!
In–person – A lot of people forget that you can still meet men for international dating in person. If there is a country with men you're interested in (and it's in the budget), why not take a trip? Even though it's a different country, there are still the same places you can go to meet singles like gyms, bars, classes, tourist spots, etc.
Social media – There are quite a few men from other countries who use social media to try and meet ladies from the U.S. Be careful, though. If a guy is actively using social media for the sole purpose of trying to meet women in another country, he might not have the best intentions. We're not saying it can't happen, but you're a lot better off using a dedicated international dating app where you have more protections in place.
How to Stay Safe Dating Internationally
International dating can be incredibly rewarding (and safe), as long as you do your part to keep yourself protected. Much like dating in the U.S., there are risks. However, by taking an active role in your safety, you can mitigate a lot of that risk and make it into the experience you want it to be.
Here are some tips to help you stay safe when dating people from other countries.
Always trust your gut. If something feels off, it probably is.
Get verification that the person you're talking to is actually who they say they are. Video chats are the easiest way to make sure you're not getting catfished in the looks department. And for everything else, you can always use public records from their country to get a clearer picture of who they are.
Take things slow. There's no reason to rush anything in dating, especially when it comes to dating across international borders. When you slow down the process, it gives you more opportunities to see if something isn't on the up and up.
Get a second opinion. When you're falling in love, it can be easy to miss red flags that would normally be crystal clear to you. If you have a friend you trust, share some of the correspondence and information with them. Ask them to let you know if something sounds off.
Be careful with financial and sensitive information. There is really no reason that anyone you're dating should ever need ANY of your financial information or sensitive information. Additionally, if they ask for it, that should be a big red flag.
Have a check-in buddy when you meet. When it's finally time to meet your new love interest, let someone know where you're going and all of the details. That way, heaven forbid anything goes wrong, someone knows where you are. You should do this even if you're dating in the U.S., but it's even more important when you're in a foreign land.
Bridging the Language Barrier With International Dating
Bonjour! Comment allez-vous? One of the biggest hurdles that you may run into when getting into international dating is the language barrier. Not everyone around the globe speaks English. The good news is a lot of them do (or are learning), but not all of them.
But just because you don't speak the same spoken and written language as someone else doesn't mean that you can't interact and fall in love. Here are some tips to help bridge that language gap.
Be patient. You don't want to sour the relationship just because the communication is a little more challenging. As long as you both are trying, it's going to work out great.
Get a translation program. Remember how awesome we said technology was for international dating (with the dating apps)? Well, the same is true when it comes to the language barrier. Programs aren't 100% perfect, but they can help a lot. Many international dating apps also have built-in programs to translate messages.
Learn the language. There is nothing that shows your commitment to someone new more than taking the time to try and learn their language. Don't just expect them to learn English. There are plenty of free and paid online services to help you learn other languages.
Be ready for miscommunications. There are 100% going to be miscommunications or words and phrases that don't translate over properly. Be prepared for these, and make sure no one gets upset when there's no reason to be.
Speak slowly. When you finally talk on the phone, video chat, or meet in person, speak slowly. Even if they speak English, it's easier for them to listen, translate, and understand when things are spoken slower.
International Dating vs. Mail-Order Brides
International dating and getting a mail-order bride are two totally different things. But many people get the two confused.
International dating is identical to traditional dating, except that the two people live in different countries.
A mail-order bride is much more like an arranged marriage when the person in the U.S. pays for the other person to come to this country and marry them. While this used to be somewhat popular, it's becoming an antiquated process and service. This is mainly because it looks at the person being "ordered" more as property, which isn't right.
This guide 100% deals with international dating. It's important that you don't get the two things confused. Just because someone lives in a different country doesn't mean they're your property. This is the same even if you pay all the money for their K1 Visa or any of the other expenses to come over to the states. Treat them with the same respect that you would a single man or woman who lives in your country.
FAQ
Is international dating safe?
Yes, dating internationally is safe, as long as you do your part to stay safe. Just like dating in the U.S., there are risks when you're meeting a person you've never met before. Take a minute and read our safety section of this international dating guide to get the best tips to keep you and your new partner safe.
Is the internet the best place to meet singles in other countries?
Yes, the internet is the easiest and the best place to meet singles from other countries. The technology helps to bridge the gaps in culture, language, time zones, and international differences.
Are there more ways to meet international singles than just dating apps?
While international dating apps are the best places to meet singles from other countries, it's not the only way. You can also meet people through social media or even in-person on a trip.
What's the best country for international dating?
The best country for international dating is the country with the single men and women that you're most interested in! When it comes to countries that seek out singles around the globe, the USA is far ahead of everywhere else on the globe. Most singles looking for international dating are interested in meeting men and women from the states.
When it comes to what countries you can meet people in, the entire globe is your playground. You'll see a lot of singles from eastern European countries like Russia and the Ukraine. You also see a lot of single men and women from Caribbean countries and South America like the Dominican Republic and Columbia. Outside of that, you also see plenty from just about every other country on the globe (even well-established countries).
---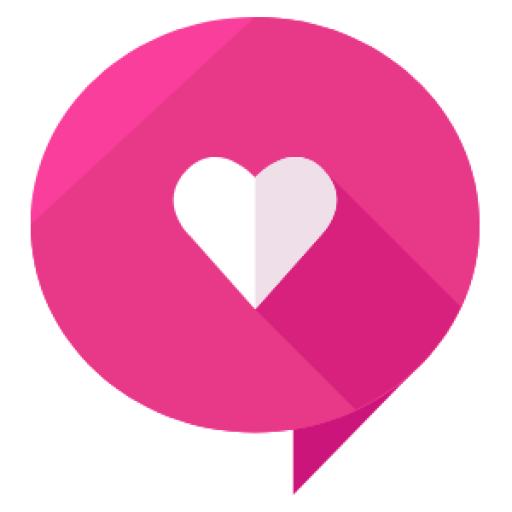 Written By: Healthy Framework Team
The Healthy Framework team has a combined 50+ years of experience in the online dating industry. Collectively, the team has reviewed over 300 dating apps and is known as one of the leaders in the relationship advice and information space. The team's work has been featured on Zoosk, Tinder, The Economist, People Magazine, Parade, Women's Health, Her Campus, Fox, and more.