We're going to be blunt—having a girlfriend is awesome. And the fact that you're here probably means you already know that. But you may also know that getting a gf isn't always the easiest thing in the world. Where are these elusive women hiding? What's the best way to get a girl to like you? Why does it seem like every other guy knows how to get a girlfriend except you?
If these questions sound familiar, you're right where you need to be. In this guide, we're going to walk through the steps to get a girlfriend, where to look for quality girls, how to get a girl to like you, and provide some resources to make it all easier.
The Quickest Solution – Online Dating
Some of you guys might be looking for the quickest solution on how to get a girlfriend. If that's you, that's okay. The fastest solution for you might be a good dating app for finding a girlfriend. These apps and websites connect you immediately with women who are actively looking for a boyfriend.
There's no guessing about who is single, what girls are looking for, and if they're interested in dating. Here are some of our favorite places to get you started.
---
The Benefits of Having a Girlfriend
Many of you probably already know why you want to get a gf and why it's awesome. But we think it's important to make sure everyone understands the benefits because it can help shape the type of girl you're looking for. Additionally, having realistic expectations can help set you up for success in your search.
While there are thousands of benefits to having a girlfriend, here are a few of the biggest.
An Emotional Supporter – Girlfriends make the best cheerleaders and supporters. When times are easy, and when times are tough, it's amazing to know that you have someone in your corner who will keep you motivated and encouraged.
Someone Who Will Go to Bat For You – Not only do gfs keep you encouraged from the sidelines, but they're willing to jump in the ring and help when needed. A quality woman is willing to put action above words when you need help. There's no price you can ever put on that level of support. The phrase "ride or die" is the best way to put this.
A Physically Affectionate Partner – While we won't get too far into what goes on when the lights go out or where you stand on these things, it's important to point out that there's a physical benefit to dating someone. It doesn't just have to be steamy stuff either. Hand holding, cuddling, back rubs—it's all an amazing benefit that comes with having a girlfriend.
A Great Conversation – When you get a gf who is right for you, the quality conversation is incredible. Having someone to talk to that understands you and "gets you" is another priceless benefit of having a gf.
---
Places Where You Can Find a GF
Now that you know why having a girlfriend is awesome, let's get down to business. Where can you find a gf? Where are the best women hanging out? What spots are you going to have the best results finding that special lady? Let's talk about the different places to find a gf and the pros and cons of each.
Online Dating Apps and Websites
We are huge fans of online dating, especially when it comes to helping match you up with a girlfriend. Online dating apps and sites help connect people who are looking for the same thing. Heck, the girl you're looking for could be right next door, but you'd never know without online dating. It's the easiest way to state your intentions, showcase what you have to offer, and connect with girls in your city who are looking for guys like you.
And if you're a little shy or every girl you meet isn't that great? Online dating is for you. The best sites give you easy ways to flirt, connect, and send messages in a relaxed environment. A girl at the supermarket might think you're weird if you ask her out. However, that's 100% a normal thing to do at a website dedicated to dating!
For you: Top Dating App Options
Bars, Nightclubs, and Evening Hangout Spots
The "classic" place to meet single women is at a bar, nightclub, lounge, or any other type of evening hangout spot. And while you can certainly have success here, it's not what we really recommend. There's no way to know which girls are single, which are looking, and most importantly—which are quality. Not to mention it can take a lot of courage to start talking to a random girl.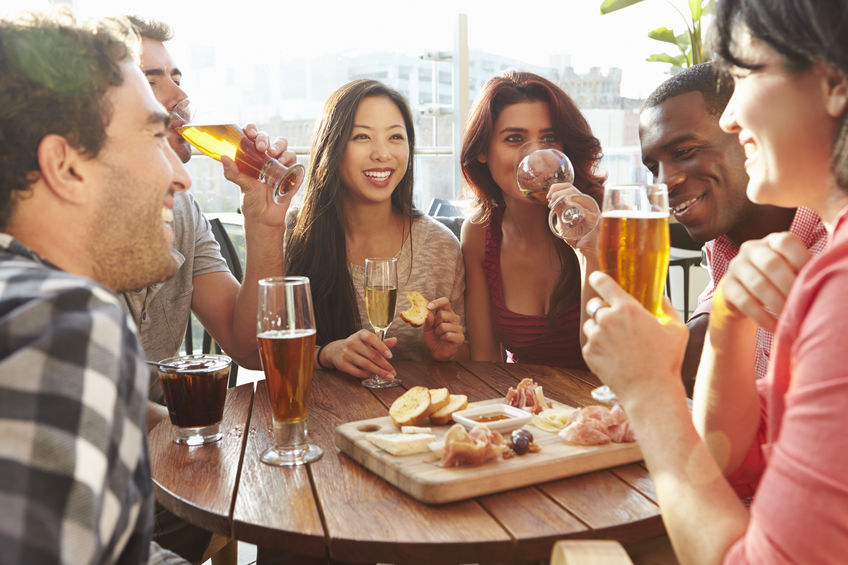 Through Friends, Family, and Coworkers
Another quality way to find love in this world is to get some help from your friends, family, and coworkers. These are the people who know you best. If you let them know that you're available and on the market, you might get some great suggestions.
But make sure you handle this tactfully, as you don't want to come across annoying, nagging, or jeopardize any current relationships. If you haven't put it out there to your close friends and family that you're looking for a gf, check out the guide linked below to get started the right way.
Read: How to Ask Your Friends to Help Set You Up On a Date
At Church or Religious Gatherings
If you're not religious, meeting someone to be your girlfriend at church might not be the best advice. But if you are a man of faith, religious gatherings and your church's network can be an invaluable resource to finding that special lady.
What's really awesome is that you can even link your search for a religious woman with online dating! This helps prevent you from any awkward situations at church, especially if you have a smaller congregation and will be seeing the same people over and over again. We've included some great resources below to help get you started online or in-person at church.
Next Steps:
Read: How to Meet Someone to Date at Church
---
How to Make a Girl Like You (The Healthy Way)
Start By Improving Yourself
Stop Acting Desperately
Confidence Over Cockiness
Set Real Expectations
Finding girls that you might want to date is only part of the equation. You have to make a girl like you and be interested enough to go on a date with you if you have hopes of getting her to be your girlfriend.
1. Start By Improving Yourself
Michael Jackson said it best—I'm starting with the man in the mirror.
The number one thing you can do to find a gf is to work on yourself. You need to make yourself more attractive to women. And no, we're not just talking about physically. By improving your life, goals, outlook, attitude, and your health, you can make yourself much more attractive to potential suitors.
You see, women inherently are looking for men that can be providers. They want men they know they can count on, who have their lives together. If you're not having luck finding a gf, start by looking at yourself first. Here are a few suggestions:
How is your health? Are you taking care of yourself? Do you bathe regularly? Do you eat good foods? Do you exercise regularly? You don't have to be Captain Health or be ripped out of your mind, but women want a man who shows he can make goals and stick to them. They also want a man who takes care of himself. If you don't take care of yourself, how can you ever expect a potential gf to think you can take care of her?
Do you have goals? What are you doing with your life? How do you spend your free time? Do you have a 5, 10, 20-year plan? We're not saying that you have to be the next CEO mastermind of the world, but you should have a plan for personal growth. If you are stuck in a rut and not going anywhere, women are not going to be attracted to that. If anything, at least do it for yourself!
Do you act like a man that a woman would want to date? Are you doing great things like volunteering? Are you consistently working on educating and bettering yourself as a person? How are you treating random strangers you don't know? Are you someone that makes a good role model? Some of these ladies might be looking for a man that they could eventually have children with. If you don't fit that mold, you won't get much more than a first date.
2. Stop Acting Desperately
We think it's great that you're here reaching out for help on how to get a girlfriend. It's already a sign of someone that is resourceful and is working on getting what they want. Bravo. But you have to be careful that you're not acting desperate, especially when you're talking to girls.
Ideally, you would get to a mental point where you don't NEED a girlfriend, but you would like one to compliment your life. If we're being really blunt, you probably shouldn't be dating until you're there. Girlfriends should always be complementary to your life. They're not the key to fix all your problems.
But until you get there, at least fake it till you make it.
Don't send 80 million texts if she doesn't get back to you right away.
Don't freak out anytime you don't know what she's up to.
Stand up for what you believe in. It's not about bending over and pleasing her every want and need. Women like confidence.
Don't let her walk all over you. Some women will put up hoops to see if you'll jump through them. There's nothing wrong with helping out and doing nice things for a girl. But if you are there whenever she snaps her fingers, you're never going to get far.
Don't fish for compliments. You don't need her to validate who you are.
3. Confidence Over Cockiness
Our third step for how to get a girlfriend is in response to our second step. Be confident in who you are and what you believe. Be confident that you're a great catch. However, don't let that boil over into being egotistical and cocky. That's probably the fastest way to turn off a woman there is.
For example, there's nothing wrong with sharing things about yourself your proud of. However, it's how and when you share these things. If she didn't ask how successful you are in business, you don't need to throw it in her face. Additionally, saying something like, "Yea, I've done quite well with my business over the years," is great. Saying, "I'm literally the best at my job. Like no one holds a candle to how great I am," is awful, even if it's true.
4. Set Real Expectations
Be realistic about what you're looking for. While we don't believe that anyone is out of anyone's league, have some realistic expectations. If you're only going after supermodels and girls selling protein on Instagram, you may have a harder time getting success. While some of these girls are amazing women, some of them might not be looking for the right things. This doesn't mean there's anything wrong with you, but your success may vary based on them.
---
Tips for Success Finding a Girlfriend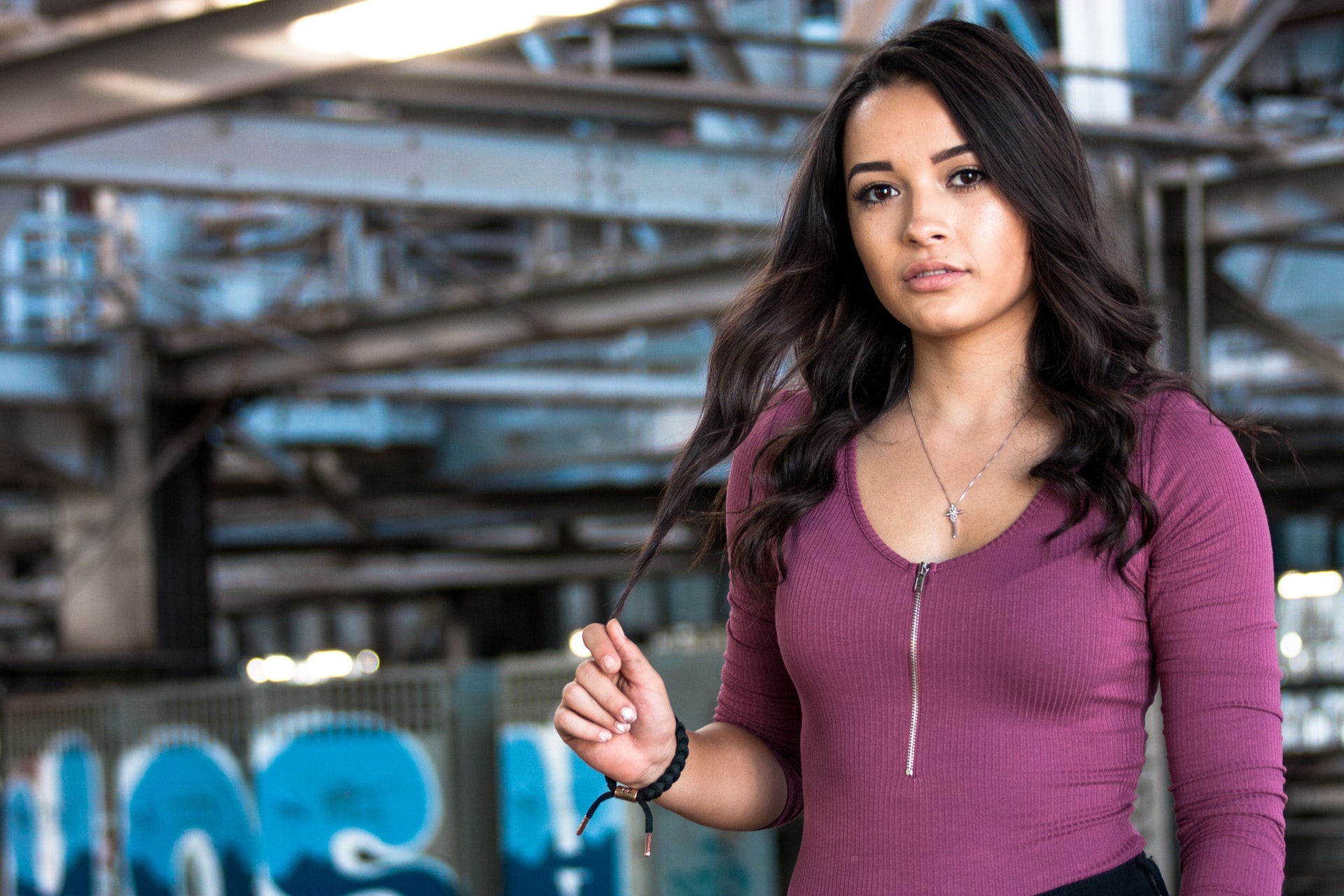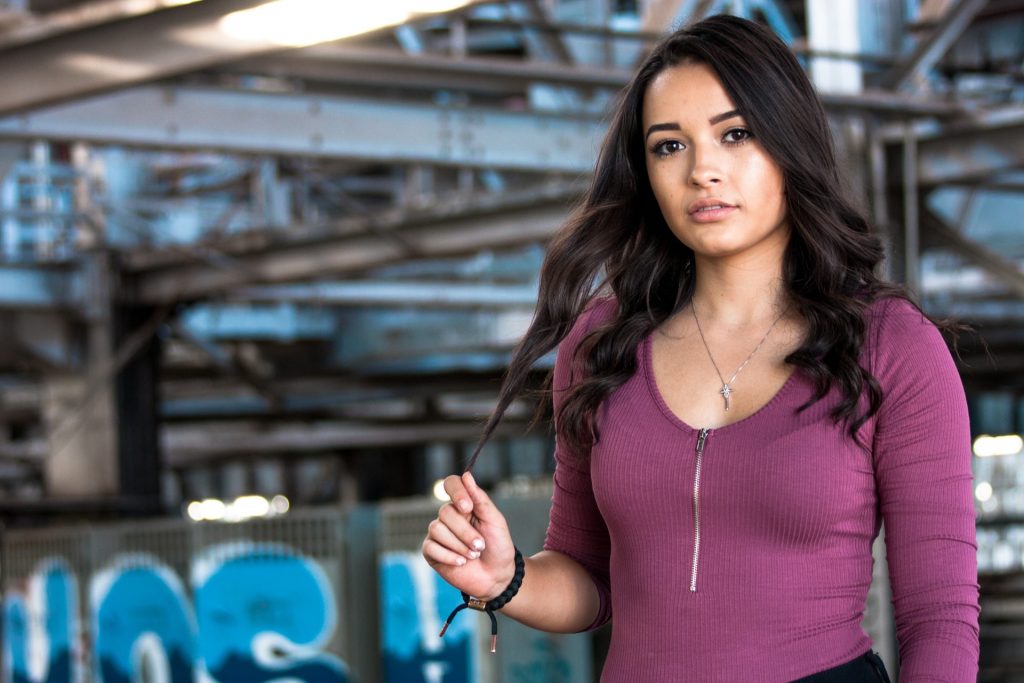 Be patient. – You're not going to find the girl of your dreams overnight. Okay, you might, but most guys are not going to be that incredibly lucky. With the tips and tricks we've given you here, you can definitely shorten the time frame. But be patient! Take your time. Enjoy the experience. And before you know it, you're going to find that special lady to be your girlfriend and maybe your wife one day.
Know what you want. – If you don't know what you're looking for in a woman, it's going to be a long and confusing journey. Take a little time to figure out what is important to you. Differentiate between wants and needs, and if you need to write it all down—go for it!
Be realistic. – Again, we aren't saying that anyone is out of anyone's league. However, realize that some women may have their own preconceived notions about who they will and will not date. Be realistic about who you pursue and how long you pursue them. There's nothing wrong with going after the girls of your dreams, but if it's not working out, don't waste all your time on a lost cause.
Put some effort into the process. – You have got to be a part of the process. You can't just sit there and hope for Mrs. Right to just stroll into your life. Heck, even if you're using online dating sites that make it all way easier, you still have to put in work. Build out a great dating profile, send great new messages, respond to messages, and go on dates with women with an open mind.
You'll never see new results if you keep doing the same things over and over again.
If we had a bottom line to this entire guide on how to get a girlfriend, it would be this statement. There's a reason you're here today, and it's not because there is anything wrong with you. Someone out there is waiting to meet you, but clearly, what you've been doing so far isn't working.
Today is the day to make a change. Today is the day to take that first step. Try something new and shake up the system. You might be surprised at what happens!
---
Get Started Now
Hopefully, you now have a new outlook and a new plan for how to find a girlfriend! Different things will work better for some people and not for others, but one thing is true—if you don't take action or you keep doing the same things that aren't working, she's not just going to drop into your lap. Formulate a plan and invest in your search for love and your future!
Top Dating Sites for Finding a GF
---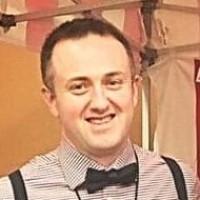 Written By: Jason Lee
Jason Lee is a data analyst with a passion for studying online dating, relationships, personal growth, healthcare, and finance. In 2008, Jason earned a Bachelors of Science from the University of Florida, where he studied business and finance and taught interpersonal communication.
His work has been featured in the likes of The USA Today, MSN, NBC, FOX, The Motley Fool, Net Health, and The Simple Dollar. As a business owner, relationship strategist, dating coach, and officer in the U.S. military, Jason enjoys sharing his unique knowledge base with the rest of the world.