Surviving through a first date can be challenging enough. But, a lot of people aren't sure how to go about asking for a second date? What do you have to do to ensure that you'll get to see that foxy lady or stud muffin of a man again? Well, that's what we're going to cover for you today in this guide.
Set the Seeds on the First Date
It all starts with the first date, and there are two things in particular we want to cover today. First, you need to make sure you are doing the right things on the first date to make them want to go out with you again. If the first date goes terribly, you're not going to get a second date no matter how masterfully you ask them. We have a fully dedicated First Date Advice section that you can check out to get all the information you need.
Second, we want to talk about how you should close out the date to set yourself up for getting a second date. You see, we actually advise that you don't ask your date to answer if they want to go on a second date while you're still out together. Instead, we advise that you let them know you'd like to go out again sometime and that you'll reach out.
Why not ask for it right away? Well, we think it can make for some awkward situations where you might get someone saying yes when they really mean no or say no when they really mean yes. Some singles like to go home and decompress after a date and figure out if they want to see someone again. If you push them for an answer while you're on the date still, they might say yes and not mean it. While this will get you a second date, it's going to be a waste of your time because you'll be going out with someone who doesn't really want to be with you. We don't have to tell you how much it would stink if they said no when they really wanted to say yes.
So, what exactly do you do? Well, at the end of the first date, we recommend that you tell them you had a great time, you'd really like to see them again, and that you'll be in touch. Here are some examples of what this might sound like.
"I had a great time tonight. We should definitely do this again sometime. I'll text you this week."
"This was a lot of fun. Maybe we can do it again sometime. I'll call you."
The important part here is the timing. Don't leave a gap in time or a space after the second part of these statements. If you pause after you say, "Maybe we can do it again sometime," it's going to sound like you're asking a question. This puts you into the situations that we were talking about avoiding earlier. The entire above statement should be said at one time with no space for them to interject.
You don't have to say exactly what we suggested, but something along those lines will work. Express that you had a good time, tell them you'd like to see them again, and then let them know the next step (usually that you will call or text them that week). Once you do that, give them a hug or whatever feels natural, and go your separate ways.
Don't Be Scared to Share Your Excitement
There's a really weird trend that people think they have to pretend like they didn't have that much fun on a date. Honestly, it makes no sense to us why you would want to do that. It is 100% okay to let your date know that you're having a good time on your first date.
What happens when you're around someone or people who are having fun? Well, you're much more likely to have a good time as well. What happens when someone tells you they like something? You're more inclined to like it as well. So, if you let your date know that you had a great time on the date, they are much more likely to agree with you which means they are much more likely to go out with you on a second date.
At the end of the date, don't say that you had an okay time. More importantly, don't forget to tell them that you had a good time. If you just go right into telling them that you'd like to see them again, it's going to sound forced and you're not going to have as much luck getting that second date. Yes, you might say that they can assume you had a good time if you're asking for a second date, but let's not leave anything to chance.
Tell them you had a great time and smile while you're saying it. It's okay to let them know that you had a blast and that's the reason that you want to do it again.
Don't Get Lazy Setting Up the Second Date
Everything we've talked about so far covers how to set the tone for asking for the second date. Now, we need to talk about actually how you ask for a second date. You can send a follow-up text that night after the date thanking them for a great time, but you don't want to ask about the second date the same day as the first date. Instead, wait at least a day or two. No, this is not playing games or anything like that. The reason you are doing this is to let them decompress and figure out if you are someone they want to go on a second date with.
When you finally get ready to ask for the second date, you can either call them or text them. There was a time when we would have said that you need to call, but we live in a new era now where people live by the text message. If you want to call instead of text, though, go for it. Either will work, and you should know which method your date is going to prefer the most.
Now, what exactly do you say? Well, this is one of those things that you don't want to overcomplicate. You're going to be saying roughly the same thing you said at the end of the first date, except this time you will be leaving the statement with a question for them to answer. Here are a few samples that you might text to someone to ask for a second date.
"Hey, Karen. I had so much fun the other night! I'd love to see you again sometime. Are you free this weekend?"
"Monday night was a blast. We should do it again soon. Any free time next week?"
It's really that easy. If they say no, hey, no worries. It takes two to tango, and sometimes people see different things on a date. Don't beat yourself up about it and get right back out there.
But, if they say yes, you have got to get something set up. Don't just say "Cool," and call it a day. When they say yes you should immediately follow up trying to get something set up. Figure out when you are both free and set up that second date. If you let things fizzle for a while after they say yes, things can change, people can get busy, and you might miss out on the second date.
You've already done the hard work of knocking it out of the park on the first date and asking and getting a yes for the second date. Get something on the books and get ready to enjoy yourself! Asking for a second date is a longer process than just asking a question, but it really is simple. We have confidence if you follow what we've outlined here, you're going to get a lot more yesses when you ask for that second date.
Read: How Long Between First and Second Dates?
---
---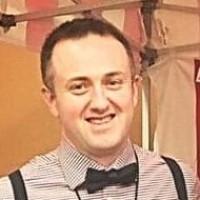 Written By: Jason Lee
Jason Lee is a data analyst with a passion for studying online dating, relationships, personal growth, healthcare, and finance. In 2008, Jason earned a Bachelors of Science from the University of Florida, where he studied business and finance and taught interpersonal communication.
His work has been featured in the likes of The USA Today, MSN, NBC, FOX, The Motley Fool, Net Health, and The Simple Dollar. As a business owner, relationship strategist, dating coach, and officer in the U.S. military, Jason enjoys sharing his unique knowledge base with the rest of the world.