Wealthy Dating Apps
There's a famous quote from Ben Affleck in the movie Boiler Room where he says, "Anybody who tells you money is the root of all evil, doesn't have any." And while we're not here to argue the merits of having money or not, we can say for sure that there are a lot of rich and wealthy people out there who would agree with this quote.
In fact, according to investment company The Motley Fool, there are over 5.3M millionaires and 770 billionaires living in the US! That means about 1 in every 50 people is a millionaire. Whether you're a rich person or you're interested in meeting a more affluent man or woman, there are places you can go to connect.
Specifically, we're talking about dating apps for rich people and dating apps for wealthy individuals.
The Top Rich Dating Apps This Year
1. The League

Joining The League dating apps is both expensive and exclusive—two things that are probably the pinnacle of any wealthy dating app. What's great, though, is that the pricing and exclusivity are not unattainable or just reserved for the uber rich. Normal (not rich) people can still get onto this app and mingle and meet with rich men and rich women.
Specifics? You're looking at about $300 per month for a membership at The League, and from what we've found about 20% of people who apply to join get in (that's one in five if you don't feel like doing the math). While the exclusivity and price will be a bummer for some, it means high quality, affluent, and influential men and women for those who make it to the other side of the velvet rope.
You can learn more about the app by checking out our League dating app review or give it a spin with the link below.  
2. eharmony

If you're looking for the flashy, bling-bling rich dating app experience, most of the options on this list will deliver you that. However, we think that there may be some of you here who are wealthy and just want a safe, private, and effective place to meet a nice man or a nice woman, regardless of their financial status.
If we're preaching to the choir, eharmony is the wealthy dating app for you. The price point of eharmony is still high enough and the sign up process in-depth enough that you get a higher quality of singles who are more invested in the overall process. The riffraff who just want to play games and date casually tend to flock to free dating apps with lower barriers to entry.
We'd encourage you to read and learn more about eharmony in our review where we talk features and the need to know details of the app. Overall, though, eharmony is a good dating app for wealthy singles who want a real relationship not based on finances.
3. Seeking

Doing a complete 180, if you're a rich man or a rich woman who wants to flaunt what you got and share your upscale lifestyle with attractive singles looking to be spoiled, Seeking is the wealthy dating app you're looking for.
While not as expensive as The League, Seeking still costs about $110 per month, putting it on the high side of apps. But in contrast, females who are subscribing as "attractive singles" can join for free, which is probably why there is a 4 to 1 female to male ratio and over 40 million members worldwide.
Big disclaimer—Seeking is not traditional dating. It's built around the concept of wealthy individuals choosing to share their lifestyle with attractive singles. That's going to be exciting for some people and a terrible fit for others. If you're unsure if it's for you, here's a link to our Seeking review where we unpack everything you need to know.
But—any dating app with over 40 million people specifically looking to attract rich men and women is by definition a great wealthy dating app option.
4. Millionaire Match
While you should never judge a book by its cover, it's probably a safe assessment that any dating site named Millionaire Match is designed for wealthy singles—and you'd be right. What's intriguing about Millionaire Match as a wealthy dating app is that it's the only one on the list that shares an income requirement to join.
How much should you be making to join? Well, much like Seeking, the site doesn't just want to attract rich guys and gals, but it also wants to attract attractive singles as well. So, for the attractive side of the house, there is no income requirement. However, for the rich folks the join button says, "I am a successful single making over $300k /year." So, you don't have to be making a million dollars a year, but most likely on an income like that, your net worth is in the 7-figures club.

Much like Seeking, this is a different style of dating that really falls into the stereotypical "rich man dating" category, though, the site is also open to wealthy women. If you want more details before giving it a go, check out the Millionaire Match review we put together with more.
5. What's Your Price

The League and eharmony are what we would classify as the more "traditional" style of dating apps for wealthy people. Seeking and Millionaire Match fall more into the "help wealthy people meet attractive people" category, which is a bit more off the beaten path. To take things even further off that path, we look at an app for wealthy singles called What's Your Price.
Now, for full transparency, this app has caught a lot of heat as potentially being a muddied up version of prostitution. We won't pass our judgment, though. Instead, we'll explain how it works (which we go into in depth in our What's Your Price review) and let you be the judge.

What the app says is that women put a lot of time, money, and resources into getting ready for dates. They feel that men should compensate women for this to show that they're serious about the date so the extra work isn't for nothing. To facilitate this, men send messages to women they're interested in and "bid" a dollar amount they are willing to compensate for going on the date. If accepted, the two go on the date and the man pays the women.
This is definitely not going to be a great fit for a lot of people, but for some—they may like the more transactional nature of the arrangement. We'll leave that decision up to you.
6. Luxy

The last wealthy dating app on our list is Luxy, a dating app designed for millionaires (and billionaires by default because they're just overachieving millionaires). With impressive mobile app ratings (4.7 out of 5.0 on the App Store and 4.2 out of 5.0 over 1 million downloads on Google Play), this dating app is clearly doing something right.
One thing we did like about Luxy is that they were very open that sugar-style dating was not allowed. Often, that's a fine line to walk with rich dating apps because money attracts people who like money. We'd probably classify this wealthy dating app in with the likes of Seeking and Millionaire Match for comparison sake.
Why Are These Good Rich Dating Apps for Wealthy Singles
Great question! The more niche you get with dating apps, the more the ranking and rating criteria becomes important. And when it comes to any dating app that revolves heavily around money or financial status, it becomes a taller task. But, nonetheless, that's what our expert team of testers and reviewers are here for.
Let's take a look at a few of the more impactful factors we analyzed to determine the best dating apps for wealthy singles.
Additional Protection for Financial Scams and Romance Scams
As we mentioned earlier, anytime there is a dating app centered around money, it's going to attract some unsavory folks. And if you look at the data, romance scams in the US have are up significantly over the past few years. This means when determining which apps are best for rich singles, we need to look for ones that have added measures to weed out these scammers.
For example, The League requires users to go through an in-depth vetting process that includes linking their LinkedIn account to prove they are who they say they are. It's not fool-proof, but it's miles ahead of a lot of the apps out there.
More than Just the Money
If you're just someone who is wealthy and is looking for somewhere safe to date, this is going to mean a lot for you. Apps like The League and eharmony are great options for you as they don't even base themselves around the money at all. Yes, it's information that may be used privately to curate matches, but it's not the highlight of the experience. You'll find much more of a focus on the whole person concept and matching you accordingly.
And even if you do choose an app that is more heavily about financial factors (like Seeking, Millionaire Match, What's Your Price, and Luxy), they still have robust profiles where you can share more about you than just how thick your wallet or purse is.
Whether the match has a financial aspect or not, it should still have ways to match you on compatibility as well.
The Bear Necessities
Pardon our random Disney reference, but here's what we're trying to say. Just because a dating app is built for a special niche does not mean it shouldn't have all the same trimmings as a traditional high quality dating app. This includes things like safety, customer support, user experience, and more. Just because the pool of options is lower with a niche dating app for rich singles doesn't mean we're willing to drop our standards—and neither should you.
Tips for Using Wealthy Dating Apps Safely and Effectively
Before we send you on your way, we wanted to share a couple tips, tricks, and resources to help you get the most out of these apps. Here are a few things to help with your success.
Use the right wealthy dating app. – As you can see, the experience you'll get on an app like The League will be wildly different than you would on an app like Luxy or Seeking. Figure out the style of dating you're looking for and choose the right app. Failure to do this is like trying to shove a square peg into a round hole.
Don't be too forward about your full financial status. – Yes, it's okay to talk loosely about your financial status, especially if you're using a rich dating app where it's part of the process. But there's a difference between saying you're a millionaire and saying exactly how much money you have in the bank or where it's invested.
Don't lie about your financial status. – Don't pretend to be richer or poorer than you actually are. Starting a relationship out on lies is never good no matter what. If you don't want to share something, just say you're not comfortable sharing that just yet instead of opting for a lie.
Be extra careful. – You should always be safe when dating online, but it becomes even more important with these types of dating apps because of who they have a tendency to attract.
---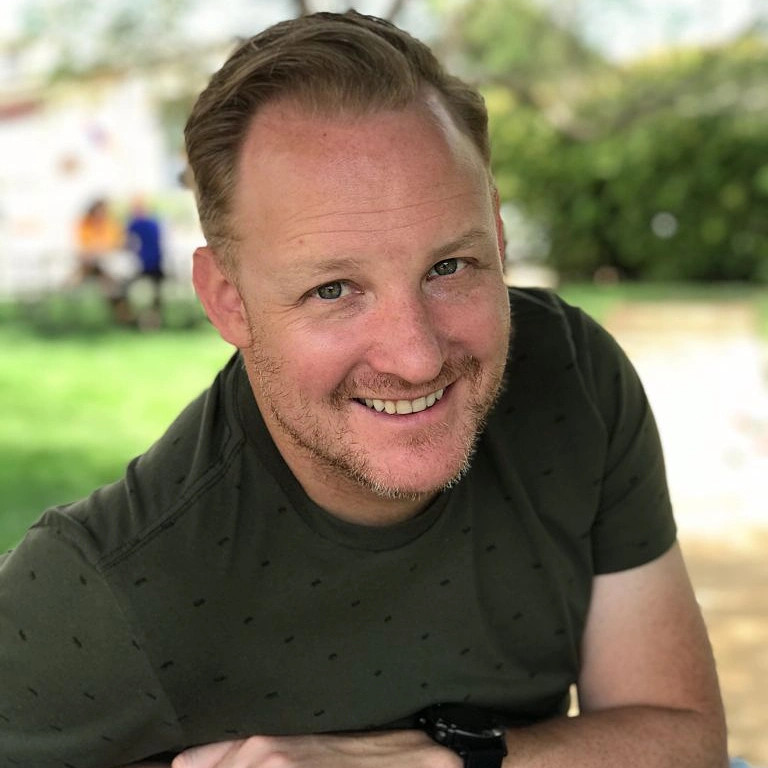 Written By: Matt Seymour
Matt Seymour is a dating industry expert with over a decade of experience coaching singles, reviewing dating apps, and analyzing trends within the industry. With a Masters of Science in Finance (MSF) degree from the University of Florida and extensive knowledge of the innerworkings of the online dating industry, Matt frequently serves in an advisory role to some of the largest dating apps on the market. In Matt's current role with Healthy Framework, he leads the interview team that regularly interviews key dating industry leaders, and leverages his financial knowledge and dating app experience to review and share what singles need to know to get the most out of dating online.