For genuine cowboys and cowgirls, life is a lot different than Hollywood portrays it. Whether you're a rancher, riding the rodeo circuit, work in agriculture, or just love the feeling of the open range in a nice pair of Luccheses, you see the world differently, which also means you need a romantic partner who can see things through the same lens. Often, though, when you look for love on traditional dating apps, you're met with a lot of "city-slickers" who think all you have to do is drop on a 10-gallon hat and you're a cowboy.
Thankfully, though, there are options for cowboys and cowgirls to use online dating to find someone special who understands their way of life. In this article, we're going to talk about the best cowboy dating apps, detail out why they work better for people like you, and give you a few quick tips to get you on the trail to success.
Best Overall Cowboy Dating App
Yes, while we spent much of our intro talking trash about mainstream dating apps for cowboys, we did go ahead and make our first option one that fits that bill. Here's why. As you'll see when we go through our list of options, many of the cowboy dating apps that are 100% only focused on cowboy dating have one major issue—not a lot of members. Unfortunately, when cowboys turn to online dating, they tend to turn to the mainstream options. While we love the idea of cowboy-only options, they just struggle to keep up with the mainstream options.
But that brings up the next question—if we're going to use eHarmony for cowboy dating, how do we avoid meeting men and women who don't understand our lifestyle? This is where eHarmony shines. The dating app has worked for over 20 years on developing a matchmaking process built around an algorithm that asks questions to understand who you are, what's important to you, and what your ideal match would be. It takes this information and curates matches for you that will understand the things important to cowboys like hard work, family, ethics, the outdoors, etc.
You can also set your matching parameters to specific areas around your home or farm where you know there are more singles who understand and embrace your lifestyle. Couple that with what the algorithm can do and you'll be finding the right person in no time.
Best Cowboy-Only Dating App
The next cowboy dating app on our list is one of the originals ever to focus solely on cowboy dating. Founded in 2002, Western Match looks to connect singles in rural areas all across the west and the rest of the US. According to the US Census Bureau, nearly 60 million people in the US live in rural areas. While not all of these rural areas are farm or ranch country, they're much more prevalent to have cowboys and cowgirls looking for someone like you.
While the app seems a bit antiquated, their Facebook account is still active (thought not a lot of interactivity), which means they're still certainly in business. We also like that the app comes with phone support, so if you have questions before joining—you can give them a call. Besides the antiquated feel and potentially smaller userbase, the other drawback to be aware of is that this is a website-only. There are no iOS or Android apps available.
Again, we're not the biggest fans of niche-only dating apps for cowboys, but among the options available, Western Match certainly takes the top prize. And one last positive that made us laugh, they do have quite a few success stories that they have cleverly named "Happy Endings." Many of these are from within the last few years, so people are still matching on the platform.
Best App for Casual Cowboy Dating
It didn't take us long on our list to jump back to a mainstream option, but we think based off of the concerns we've shared—you understand why. Much like we said with eHarmony earlier, mainstream dating apps can double as cowboy dating apps and can often be way more effective because of the larger userbase size, more marketing dollars, and greater reach (especially into rural parts of America).
Zoosk serves a bit of a different purpose when it comes to cowboy dating, though. Often, the life of a rancher, farmer, or cowboy requires a lot of intensive hours and stressful work. For many, this means that having a serious someone to come home to is all that they want. However, for other cowboys and cowgirls, this means they don't have the time for commitment and would rather date a little more casually. This is especially true for younger cowboys and cowgirls just looking to let off a little steam.
This is where Zoosk comes in. The app is designed for all relationship goals from serious to casual, but we think it shines a lot better for the latter of those options. Until there is a dating app called "Casual Cowboys" with over 35 million users (like Zoosk), we'll keep recommending Zoosk until the cows come home.
Most Actively Growing Niche Cowboy Dating App
If we're going to be 100% transparent, we think that you should be able to find a great cowboy dating site through the first three options we've recommended. Often, though, we like to include additional options that might not be the best, but are at least heavily relevant to the niche. This gives us a chance to share the pros and cons in case you're considering joining them.
Cowboy Singles looks to be a dating site (there is no app) that is pretty "cookie cutter" from some other options we've seen in other niches. In other words, it looks like the site may not have been originally built for cowboys, but was built to just be copied and used in lots of different niches. Unfortunately, this means that the experience isn't going to be so hot as the features aren't going to be specifically geared toward you.
The one positive that got us to include Cowboy Singles on the list was that it looked like the site was actively paying for marketing which means they are trying to grow the site at least in some capacity.
So, for us, this might not be one of the best options out there, but it's better than most of the other niche cowboy dating apps on the market.
What Makes These the Top Cowboy Dating Apps
Transparency is important when it comes to ranking things that are going to have an effect on your love life. Below are a few of the reasons we've selected these options for you.
They have the right kind of singles.
The cowboy lifestyle is a unique one that a lot of people might not understand. Truly great cowboy dating apps have other like-minded men and women who understand the things you're going through on a day to day basis. This means much higher chances of compatibility and successful relationships. Generally, this includes ranchers, farmers, bull riders, horse folks, and people used to rural living.
They're not overly technical.
As cowboys and cowgirls, you're great at using farming technology. However, you might not be the best when it comes to dating apps and websites because it's not what you do day in and day out. For that reason, the best cowboy dating apps are ones that are easy to use. Heck, even if you are good with that type of technology, you still want a site that's easy to use!
They come stock with the right search features.
The ideal match for you might not live right next door. They might be miles away, especially if you live out in farm country. The top options have search filters that let you find what you're looking for right next door or miles down the road with ease. Cowboy dating doesn't need to be hard, and that onus falls on the technology to make it easier.
They have mobile responsiveness everywhere.
Cowboys and cowgirls are always on the move. Whether you're up early bailing hay, heading out to the rodeo on Friday night, hitting the dirt track on Saturday for some racing, or just enjoying God's green Earth, you want to be able to access your dating connections. For this reason, we only select apps that work from your phone, tablet, or computer no matter where you are.
They're built for speed.
When you live out in the country, you don't always have access to the fastest internet. While this is a bummer, it's a small price to pay for the beauty of nature. That being said, it's important that the cowboy dating apps you use work with slower connections and don't eat up your data. This has a lot to do with how they've technically built their platform, their use of large images and files, and if they have
Tips to Get the Most out of a Dating Apps for Cowboys
The last thing we want to share are a few tips to help you get the most out of your online dating experience as a cowboy or cowgirl. These tips coupled with the right app choices are the recipe for success in finding what you're looking for.
Learn to use the search filters. The key to being a successful cowboy or cowgirl is knowing how to use your equipment. Ever seen someone try and rope a cow that doesn't know how to use a rope? It's a tangled mess. The same is true when you're dating online. Learn how to use the search and preference filters so you only see cowboy and cowgirl singles. This is especially important if you live in rural areas and need to set your distance filters properly.
Don't hide what you're looking for. Because you're going to be on dating sites with singles from all walks of life, it's important to put out there what you're all about. We recommend including something about being a cowboy or looking for a cowboy in your subject line and at least one other spot on your profile. This will save you a lot of time. Here's some tips on writing the best dating profile (with examples).
Get involved in the process. Just like how your cows and crops won't grow unless you water, feed, and nurture them, your dating life isn't going to grow without some TLC. The best dating apps for cowboys can help you get started, but you still need to put in some work. Thankfully, most cowboys and cowgirls ain't scared of no work. Fill out your profile, send flirts, send messages, and respond when people reach out to you. You'll get out what you put into it.
Have fun! While we've talked about "putting in work," the process should be fun! It should never feel like work. You're getting the chance to use technology to connect with cowboy singles and cowgirl singles from your area or all over the country. We better see a smile under that 10-gallon hat!
Cowboy Dating FAQ
Is there a dating site specifically for ranchers?
While there are no specific dating app for ranchers like a "Ranchers-Only" or something like that, there are cowboy-only dating apps, as well as mainstream dating apps that work really well for ranchers looking for serious relationships.
What is the best place to meet a cowboy?
The best places to meet cowboys depends on two things—geographical location and where you go in those locales. For the best geos, we recommend the southwest, Midwest, some northwestern states, and some areas of the south. The best areas are like Texas, Wyoming, Oklahoma, rural Nevada, Arizona, and Montana. Within these states, the best places to meet a cowboy are rodeos, livestock fairs, farming and rancher meetups, country bars and honkytonks, town events, and just out and about in the area.
Is there a dedicated dating app for country folk?
There are a few dating apps dedicated to cowboys and farmers, but not so much to country folk. That being said, many country folk like to use traditional dating apps like eHarmony, Christian Mingle, and Zoosk with the search parameters set to include areas of rural living.
---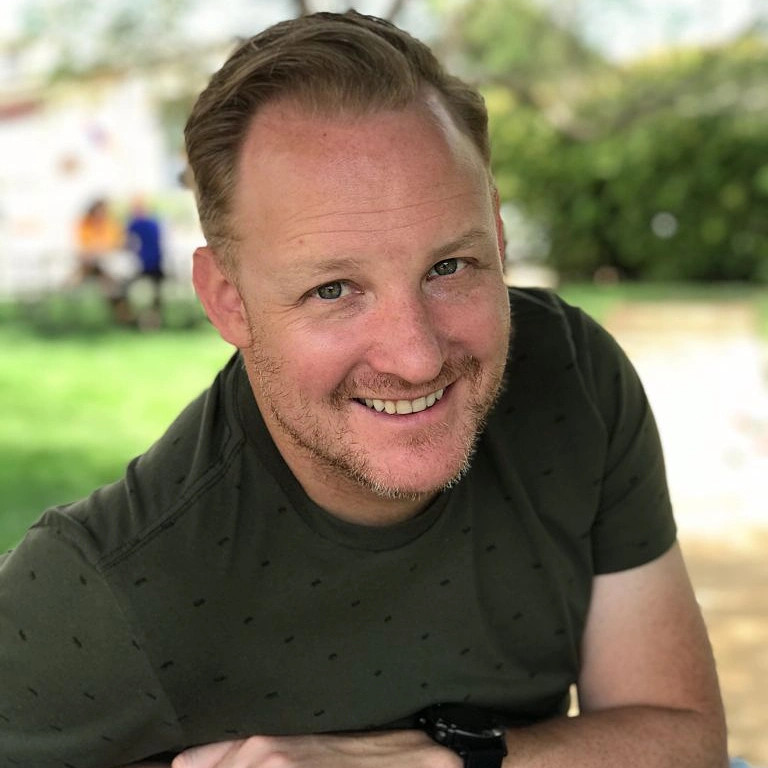 Written By: Matt Seymour
Matt Seymour is a dating industry expert with over a decade of experience coaching singles, reviewing dating apps, and analyzing trends within the industry. With a Masters of Science in Finance (MSF) degree from the University of Florida and extensive knowledge of the innerworkings of the online dating industry, Matt frequently serves in an advisory role to some of the largest dating apps on the market. In Matt's current role with Healthy Framework, he leads the interview team that regularly interviews key dating industry leaders, and leverages his financial knowledge and dating app experience to review and share what singles need to know to get the most out of dating online.