Cougar Life Review
Some people just don't get it. The allure of dating a sophisticated, confident, and experienced older woman is just…well…awesome. And on the other side of the aisle, dating a younger man who brings out the best in you…also awesome.
But in a culture where far too much weight is placed on age and social "rules", it can be hard to connect with like-minded singles looking for a little cougar excitement in their life.
Not anymore. Cougar Life is an online dating app that describes itself as a place that "connects modern, confident women with energetic young men."
Sounds amazing, right? Well, maybe. Our team set out to review the Cougar Life dating app to see if it lived up to its claims and the hype. Is Cougar Life legit? Is it exactly what you've been looking for or a rubbish site clouded with a ton of reasons not to join? To find out, let's take a deep dive into our most recent Cougar Life review.
Cougar Life – The Bottom Line Up Front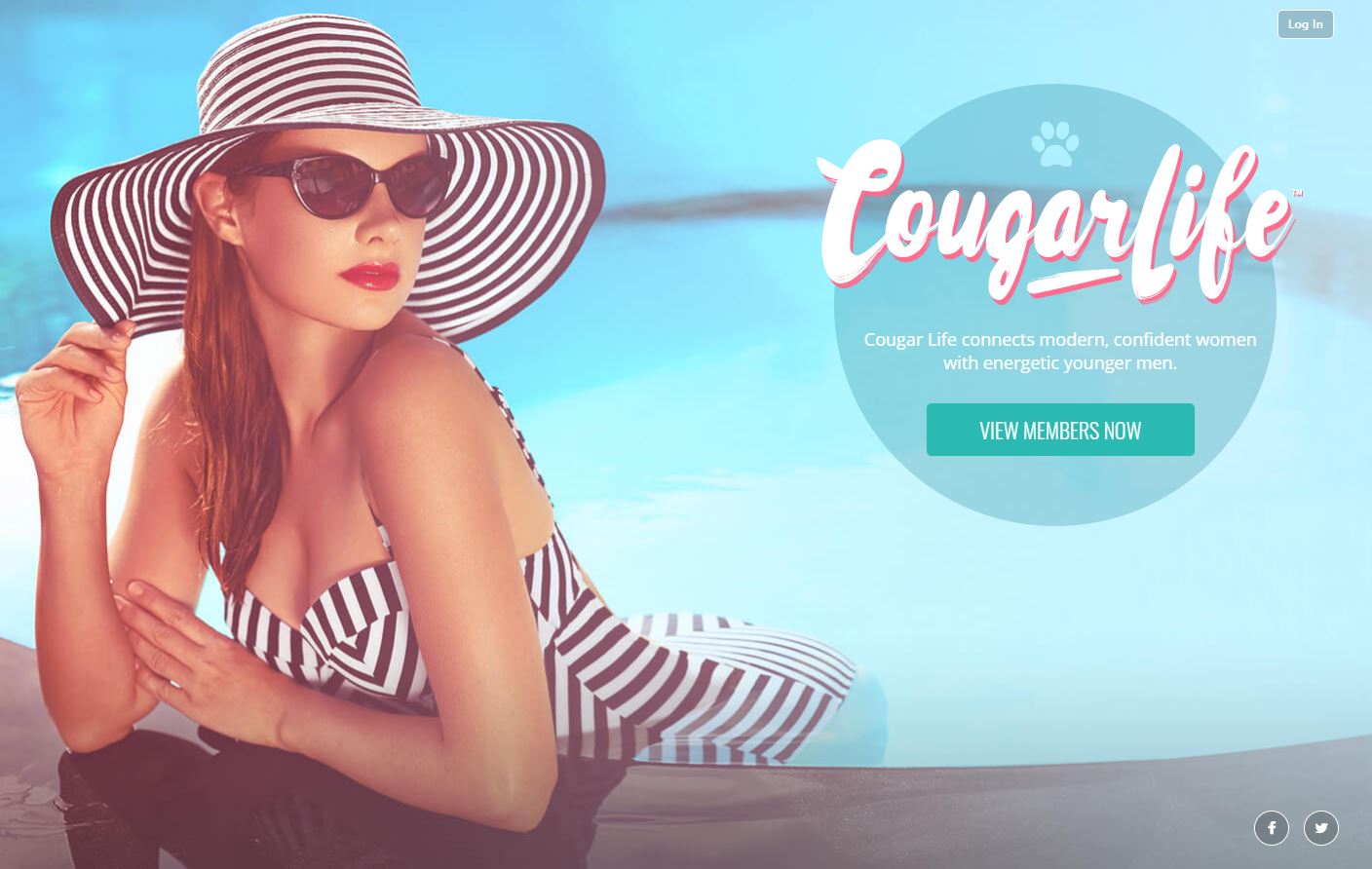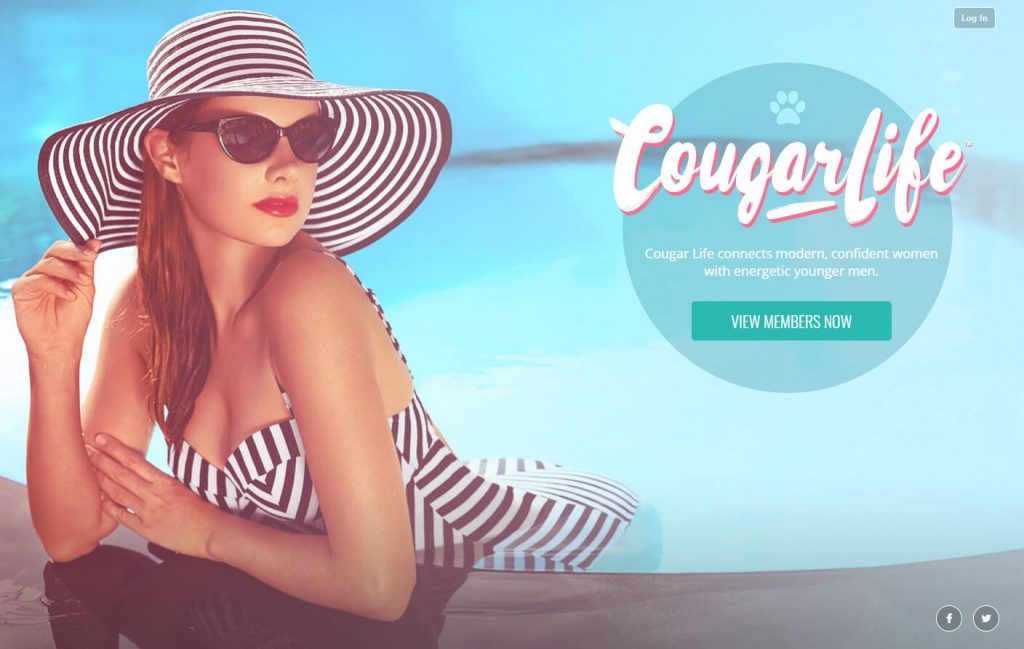 While we have prepared a pretty dang detailed and informative Cougar Life review (not to toot our own horns), some of you just want the bottom line (and we get that). Is Cougar Life legit or not?
Our aggregated Cougar Life reviews gave the app a total score of 9.2 out of 10 with the strongest marks in the Quality of Matches and Ease of Use and the lowest marks in features.
One thing to point out before we unpack this even a step further—these ratings and review scores only pertain to people interested in cougar dating. For anyone looking for traditional or non-niche dating, that score would be a zero because this app is not designed for you.
While we encourage you to keep on reading our entire review, we wanted to give those of our friends who are in a hurry the five most important things to know when deciding if Cougar Life is a good fit for you.
Cougar Life recently switched from a subscription service to a pay-as-you-go credit-type system. For people who want to make sure they get what they pay for and don't overpay when they don't use things, this is a welcomed change.
The public photos on Cougar Life are fairly wholesome. With some niche dating apps, it can end up looking more like an adult entertainment website than a dating site. With Cougar Life, this isn't the case and it has a lot more of a classy feel than many might expect.
The last point does not extend to the private photo albums. One of the features we found during our Cougar Life app review was the ability for users to set up private photo albums that they can pick and choose who they give access to. We're not totally positive about what's in those albums, but one's imagination can run wild.
The user base is smaller than a traditional dating site. If you're expecting endless options on a dating site with such a specific clientele (cougar dating), then you're not going to enjoy Cougar Life. Yes, it has plenty of real members (nearly 7 million since its inception), but it's not a crazy amount like you'd see at a "normal" dating site as not all of those are currently active.
Cougar Life takes the simplistic approach to online dating. We didn't find a laundry list of features during our most recent Cougar Life review. Instead, we found the bare necessities done correctly, which really is all you need. Although, if you're someone who wants all the bells and whistles, you might want to try a different cougar dating website.
At the very least, we think you should at least take a few minutes to search for who might be available in your area. You can create a free trial account (through the link below) and see your local matches without even having to upload a photo, fill out your profile, or put in a credit card. It takes literally two minutes and can help you to decide if you want to pursue it further!
---
Overall Cougar Life Rating
| Category | Score |
| --- | --- |
| Quality Matches | 9.0/10.0 |
| Features | 8.0/10.0 |
| Ease of Use | 9.5/10.0 |
| Support | 9.0/10.0 |
| Cost | 9.0/10.0 |
| Overall | 9.2/10.0 |
9.2/10.0
Pros and Cons of the Cougar Life Dating App
Pros
One of the few dating apps designed 100% for cougar dating
Simplistic approach gets you results without confusing you
Hands down the #1 cougar dating website out there
Cons
Not as robust in features as some dating apps
Some people prefer a subscription payment model
Accounts are allowed without uploading a photo
Cougar Life Review – Table of Contents
What is Cougar Life?
Founded in the early 2000s (some reports say 2006, some say 2008) Cougar Life is an online dating website and now online dating app designed for singles interested in cougar dating. The site aims to connect older women looking to date younger men (and vice versa) through traditional online matchmaking means.
Owned by ruby (Ruby Media) and run by CEO Rob Segal, the Cougar Life website went through a major rebrand in 2017 to change the look, feel, and overall experience for its members. While the exterior looks quite different, the way things work at Cougar Life is still quite similar. Users create profiles, profiles are shown to other users, and if there is interest then each member can send a message.
Unlike some dating apps, Cougar Life actively chose to take a simplistic approach to niche dating by offering an effective platform that doesn't bombard users with flashy and unneeded features.
Site Name: Cougar Life, CougarLife.com
Paid or Free: Paid (credit system) with a free trial
Average Sign-Up Time: Less than 2 minutes
Paid Membership Pricing: Credit plans start at $0.15 per credit
Cougar Life Features Overview
It may seem like we've been a broken record talking about the lack of features at Cougar Life (and why that's not so bad). However, we didn't say that there were no features! Let's start by looking at a list of the features available broken down by what you get for free and what you have to pay for. After that, we'll go a little deeper into a few of the most important features we found during our Cougar Life review.
| Feature | Free (Free) | Paid (Credits) |
| --- | --- | --- |
| See Matches | Yes | Yes |
| See Match's Photos | Yes | Yes |
| See Who Viewed You | Yes | Yes |
| Winks (Flirts) | Yes | Yes |
| Send Messages | X | Yes |
| Highlight Messages (Priority Mail) | X | Yes |
| Profile Boost | X | Yes |
| Private Keys and Photos | X | Yes |
User Profiles
When it comes to user profiles on Cougar Life, the name of the game is simplicity. Some people are going to love this and some people are going to be left wanting a little more. It all just depends on what you like. Here's a quick screenshot of what a profile on the site looked like in our last review. Keep in mind that we're the ones who blurred these photos and information for the user's privacy (you'll see everything clearly when you join).
Highlighted Messages (Priority Mail)
For a few credits, users can choose to have their message highlighted on Cougar Life which means it will show at the top of the other user's email box with a special highlight to draw attention to it. This feature obviously gets your message more likely to be read first and also shows that you're serious about the connection.
Profile Boosts (Priority Man or Woman)
The way profile boosts were explained during our most recent review of Cougar Life was a little confusing. We understand how they work—your profile gets highlighted to stand out from the rest in a search. Awesome!
What confused us, though, is how you pay for this service past the first month. If you purchase the largest block of credits you receive this boost for free for the first 30 days. However, past that, we're not totally sure how you keep it or get it again. There are areas of Cougar Life that talk about a subscription option for this, but we weren't able to find pricing or any additional information on that.
Private Keys and Private Photos
As we mentioned, all of the pictures you'll see when surfing through your matches on Cougar Life will be PG-13 at the most (based on what we've seen). However, there may be more risque or more private photos that you might be interested in sharing with select users.
With Cougar Life, you can do this by putting them into a private photo album. No one can see the photos unless you give them permission to (known as giving them a private key).
Winks (Previously flirts)
A common functionality we see at many/most online dating apps and sites is the ability to flirt. At Cougar Life these are known as winks, though, they used to be known as flirts. They're a simple way for you to let someone know you're interested with the click of a button. This functionality is open to all members at Cougar Life.
The Quality of Singles at Cougar Life
You'll be pleased to know that when we went through the Cougar Life platform we found two things—older women and younger men. The major pros of the userbase were that there were plenty of options to choose from but not too many that it was overwhelming. The drawback of the Cougar Life userbase was that we did see quite a few profiles without photos or not very filled out. While this could be newer accounts that haven't gotten around to it, it did seem like more than we'd prefer to see.
The average age of the men on Cougar Life was around 25-32. The average age of the women was a much wider range from about mid-30s up until early 50s. Back in 2017 (around the time of the rebrand), Cougar Life actually released some information on their 10 biggest cougar dating cities which included the average age of the men and the women in those cities.
While this data is a few years old, it's still worthwhile to check out and probably still holds relatively true.
| City | Average Age (Men) | Average Age (Women) |
| --- | --- | --- |
| New York | 29 | 36 |
| Toronto | 30 | 39 |
| Houston | 28 | 35 |
| Los Angeles | 28 | 38 |
| Chicago | 29 | 34 |
| Dallas | 29 | 35 |
| Atlanta | 30 | 35 |
| Las Vegas | 30 | 39 |
| San Francisco | 29 | 34 |
| Phoenix | 29 | 36 |
Price | How Much Does Cougar Life Cost?
When Cougar Life originally launched (and for the first decade and a half of its operations) the site operated under a traditional subscription pricing model. You'd pay a fixed amount every month and could start as many conversations with other members as you wanted.
Recently, this all changed, and switched to a pay-as-you-go credit system. Now, you purchase a batch of credits and use them whenever you want to send messages. Currently, credits range between $0.15 and $0.30 per credit with the price decreasing the more you purchase. Starting a conversation with another user requires five credits, so it's between $0.75 and $1.50 per conversation (pretty affordable).
Payments at Cougar Life can be made through Google Pay, most major credit cards, and, surprisingly, you can also mail them a check if you're feeling super old school.
Here are the most recent prices for purchase at Cougar Life.
| Membership | # of Credits | Cost Per Credit | Cost Per Conversation | Total Cost |
| --- | --- | --- | --- | --- |
| Elite Credit Bundle | 1,000 | $0.15 | $0.75 | $149.99 |
| Classic Credit Bundle | 500 | $0.20 | $1.00 | $99.99 |
| Basic Credit Bundle | 100 | $0.30 | $1.50 | $29.99 |
One thing we did see with the pricing that we weren't a fan of was that there is a one-time fee of $9.99 to activate your account to a paid account. You only have to pay this once no matter how many times you purchase credits in the future, but it was still something that we weren't huge fans of.
Customer Support Options
A while back, Cougar Life offered customer support through email and phone. However, recently, they changed to just email support as a result of the challenges of in-person staffing from recent world events. All in all, email support is pretty par for the course and we do give them some props for at least having phone support at one point. We'd like to see them bring it back, but if they don't, we won't be surprised.
All in all, pretty good support, nothing special.
Cougar Life Alternate Options
One thing we can say with a great degree of confidence is that Cougar Life is going to be the right fit for some people but certainly not for everyone. If you've gotten to the end of this Cougar Life review and you feel like it's just not quite what you're looking for, we wanted to include a few other options for you to consider. Bear in mind, though, many of these options aren't 100% dedicated to this style of dating as it's quite niche, but they still may help to serve the purpose.
---
Cougar Life Dating App FAQ
Is the Cougar Life dating app legit?
Yes, the Cougar Life dating app is completely legit and is one of the only dedicated places on the web for singles interested in older women dating to connect.
Is Cougar Life free to use?
Yes, Cougar Life is free to join, create your profile, flirt, and search through your matches.
Are there a lot of members on Cougar Life?
While not as large as many traditional dating websites, Cougar Life has had over 7 million members throughout its lifetime. We're not completely sure what percentage of these users are still active, but that's still a pretty impressive number of users for a specific niche dating site.
When was the last time the Cougar Life app was updated?
The Cougar Life app is frequently updated with minor fixes and occasionally new features. The last major overhaul was in 2017 when the entire site was rebranded and the look and feel fully adjusted.
Can I use the Cougar Life app on an iPhone?
Yes, Cougar Life has an iPhone app that you can download from the App Store. You can also use the website through your browser if you don't want to download the dedicated app.
Can I use the Cougar Life app on an Android?
Currently, Cougar Life does not have an app in the Android Google Play Store. However, you can still use the platform through your browser by going directly to the website each time.