As Connecticut's nickname is the "Constitution State," we think it should become law that dating in the state should be a whole heck of a lot easier than it currently is. Okay, yes, that was cheesy, but for real, dating in a state as culturally diverse, historically famous, and beautiful (in some seasons) as Connecticut is should be easier. Well, we think it actually just might be thanks to the growth of online dating.
In this article, our team breaks down the best Connecticut dating apps that are available to you right now on desktop or right from your smartphone (iOS and Android).
Top Dating Apps and Sites in Connecticut
Catholic Match Connecticut
The religious composition of the state of Connecticut is certainly interesting. Over 70% of the state identifies as Christian, and within that group one in three people are Catholic. And with a massive Connecticut Catholic Conference running the show, this makes total sense. So, with so many Catholics in the state, we started looking for Connecticut dating apps that cater to this sect of the population.
And the best out there? Catholic Match. As one of the only Catholic dating apps that actually digs into the deeper issues of Catholicism and how they relate to dating, it's no surprise that it's also one of the highest rated app options out there. Expect a smaller userbase as is customary with most niche religious dating apps, but expect everyone on there to genuinely care about letting their faith play a role in their romantic life.
eHarmony Connecticut
If you're not Catholic (and honestly, even if you are), our pick for the best Connecticut dating app is eHarmony. Originally thought of by many to be a religious dating app, eHarmony is actually quite inclusive of all people no matter what they believe or how they choose to live their lives.
Compared to an app like Catholic Match, eHarmony takes dating just as seriously but has a much larger user base open to all faiths. If you're interested in dating someone in a way that could turn into a committed relationship, eHarmony is for you.
Pricing for an upgraded premium membership on eHarmony starts at just under $40. While this may seem higher than other apps, you have to remember that eHarmony is all-inclusive, meaning that you aren't going to be nickel and dimed for addons like at a lot of the newer options out there.
In reality, we wanted to put eHarmony as number one (as we do in a lot of other states) because of their impressive track record of relationship success, but we felt due to the larger number of Catholic singles, we'd move it to a very close second place.
SilverSingles Connecticut
In Connecticut, the older population (or seasoned as we like to call it) is quite prominent. The average age in the state is several years higher than the national average and nearly 40% of the population is 50 or older. When it comes to top senior dating sites, very few come close to the quality and direct approach that SilverSingles brings to the table.
When you join SilverSingles, you'll answer some questions about yourself, what you like to do, and what you're looking for in a partner. SilverSingles will use that information and your location in Connecticut to connect you with similar singles who live nearby. Of course, if you're open to dating someone who doesn't live close by, you can expand your distance filters and meet someone from pretty much anywhere in the country (or Canada since it's pretty close).
If you're under about 45 years old, you aren't going to enjoy SilverSingles (even though they will let you join). The site exclusively promotes to 50+ singles as a "fresh take on 50+ dating", so you aren't going to see many people under that age even though it's not a hard limit.
Stir Connecticut

With almost 240,000 single parent families in the state of Connecticut, there's certainly a need for dating apps that help these time-strapped warriors find love. For full transparency, all of the dating apps we've listed already are great options for Connecticut singles with kids. In fact, if you are open to dating people who don't also have kids, they're probably better options.
However, if you really only want to date other single moms or single dads, then you might be interested in the new dating app Stir. The app asks you questions about your personality, values, and how your kids factor into your life. Ultimately, it's still swipe-based like Tinder (from the same company), but they did take some time to add in some thought to the lifestyles of single parents.
For us, we'd probably rather use something like eHarmony as you have the opportunity to date a lot more people including those without kids but open to dating someone with kids. But if you want single parent only, go with Stir. It's available on the Apple Store or through Google Play.
Is Online Dating Safe in Connecticut?
According to recent research conducted by our team, Connecticut is the 31st most dangerous state for online dating in the country, which is pretty good. Stats say that your odds of falling for a romance scam (one of the biggest dangers of online dating) are 1 in 20,200. Based on that data, we would say that online dating in Connecticut is pretty safe, as long as you do your part to avoid common pitfalls.
---
---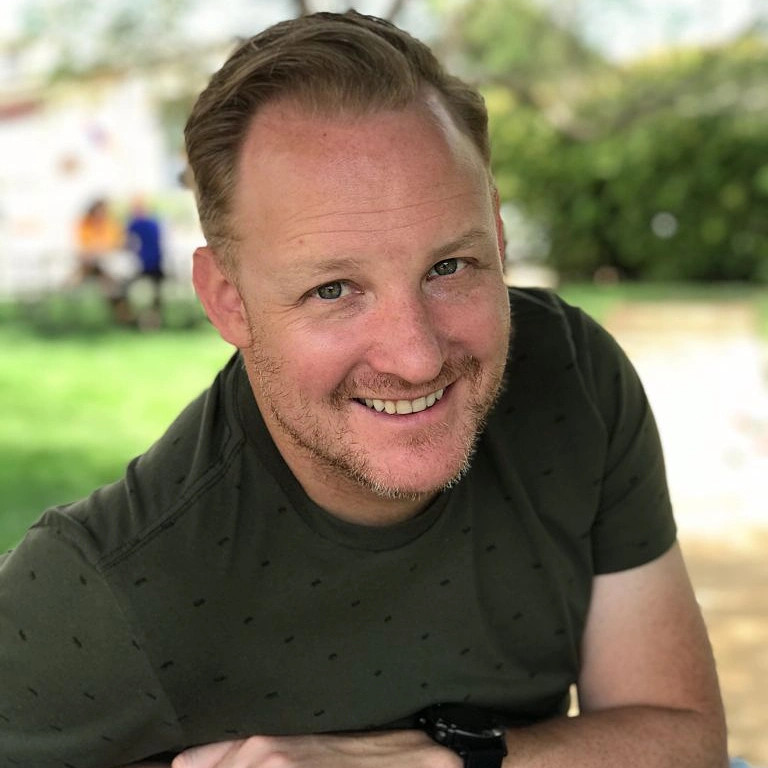 Written By: Matt Seymour
Matt Seymour is a dating industry expert with over a decade of experience coaching singles, reviewing dating apps, and analyzing trends within the industry. With a Masters of Science in Finance (MSF) degree from the University of Florida and extensive knowledge of the innerworkings of the online dating industry, Matt frequently serves in an advisory role to some of the largest dating apps on the market. In Matt's current role with Healthy Framework, he leads the interview team that regularly interviews key dating industry leaders, and leverages his financial knowledge and dating app experience to review and share what singles need to know to get the most out of dating online.