Christian Cafe Pricing
Below you'll find all the information you need on the Christian Cafe cost of memberships and what you should expect to get when you decide to upgrade. Our team works hard to make sure these costs and pricing are accurate and up to date as these things change in the online dating world frequently.
| Membership Type | Monthly Price | Total Payment Cost | Current Sale |
| --- | --- | --- | --- |
| Premium - 1 Month | $39.97 | $39.97 | $5 Off |
| Premium - 3 Month | $19.99 | $59.97 | $10 Off |
| Premium - 6 Month | $16.67 | $99.97 | $10 Off |
| Premium - 1 Year | $9.99 | $119.97 | $30 Off |
---
Christian Cafe is definitely one of the more affordable options on the market specifically dedicated to Christian singles. As is the case with most online dating sites, the longer term that you buy, the more money you are going to save. The most cost-effective options are the 1 year and the 6 month packages. If you catch a good sale, 1 year may cost under $10/month.

The shorter-term options get much more expensive and for many people are probably not enough time for you to get much out of the site. This is largely due to the site having a smaller user base and fewer features than other Christian dating apps.
When analyzing the Christian Cafe cost structure, we wanted to take a look at what features you would get with which account. All memberships come with all features, and there are no add-ons for purchase. This is nice because the prices in the chart above are all you're going to spend for your membership.
You're not going to be a "lesser member" who has to end up spending more money to try and have the same experience as those paying more. Everyone is equal, and we like that.
---
The big takeaway you should be getting from the Christian Cafe cost chart above is that things get significantly less expensive if you commit to a longer membership.
For example, The monthly cost drops by well over 50% from the one-month membership to the six-month option.
One thing you will want to keep in mind is that all of these plans are billed as a one-time payments.
This means, that if you purchase the three-month membership, you will pay $59.97 once and then not have to pay anything for the rest of your membership. The monthly Christian Cafe membership prices you'll see are just the costs broken down for your understanding.
---
If you're looking to extend your free trial period you also have the option to earn 5 free days for every friend you refer. This is largely due to Christian Cafe being a smaller platform trying to grow, but if you have friends who might be interested then why not save the money?
Even if you decide to pay for Christian Cafe Membership you will still have the benefit of all free trial days you've accumulated (They'll just tack the paid period onto the end).
What Payment Options Does Christian Cafe Accept?
Christian Cafe makes purchasing a membership easy by offering a good selection of payment options. You'll be able to chose from:
major credit or debit cards,
Paypal,
Western Union,
or money orders.
It's worth nothing that some users have reported having their Christian Cafe Membership purchase denied by their bank. Typically, this is a security measure and can be easily resolved with a quick phone call.
Does Christian Cafe Membership Auto Renew?
Yes. It's clearly stated in all billing and membership documentation that once you'd paid for Christian Cafe Membership you will automatically be charged at the start of each billing period. It is your responsibility as the user to change your renewal status and make sure that you're not getting charged when you don't want to be.
Christian Cafe does not issue partial refunds! So if you're looking to cancel it's critical that you make the necessary changes before you're charged.
That being said, auto renewal is a feature than can be toggled on or off on the renewal status page. If this is something you're worried about we would recommend that you turn this feature off and just keep end dates in mind. You will still have full access to everything you've paid for with this feature off.
Christian Cafe Price Changes Over Time
Over the last year we've seen a lot of dating sites changing their prices but for the most part Christian Cafe prices have stayed pretty consistent. That being said, there were a couple things we thought you might want to be aware of:
No More 2 Week Memberships – In the past Christian Cafe offered a 2 week membership option for $34.97. Honestly we don't see this as a major loss with as close at this was to the price of a full month of membership.
Seasonal and Holiday Sales – Christian Cafe has been known to offer a LOT of sales to get people in the door. So, if it's near a major holiday, season change, or any other occasion you might expect to see sales there's a good chance they'll be knocking costs down across the board.

For example, rolling into 2023 the cost of all plans were down between $5 and $30 for the New Years and January Blues sales. This is a pretty typical for the type of markdown you can expect to see.
Giving Christian Cafe Membership as a Gift
While we're discussing payment options and Christian Cafe costs we figured it was worth bringing up this unique feature.

If you have someone in your life that you think would benefit from using Christian Cafe you're able to pay for their membership as a gift. The pricing is exactly the same, but this does offer a pretty unique way to help those bashful friends and family members put themselves out there in a safe environment.
Is Christian Cafe Worth Paying For?
This is the million-dollar question that everyone is curious about. Is the Christian Cafe cost worth what you get for it? In our book, it is at the very least worth checking out the free trial. You get almost two full weeks to search around and message other members.
This is at no risk because you don't even have to enter any payment information. This means that you can give the site (and the matches) a full test drive before you even think of spending a dollar.
When a site does this, you can usually bet that they're going to have a product they are proud of. We can tell you with Christian Cafe, that this holds true. If you're unsure, we recommend checking out our Christian Cafe Review to see what all they have to offer.
Even then, it costs you zero dollars to check out all the matches and actually starts communicating! So, while this site may be a bit older and have fewer features than some of the other Christian dating apps on the market, you would be silly not to take advantage of the free trial if you're curious about what this site has to offer.
---
---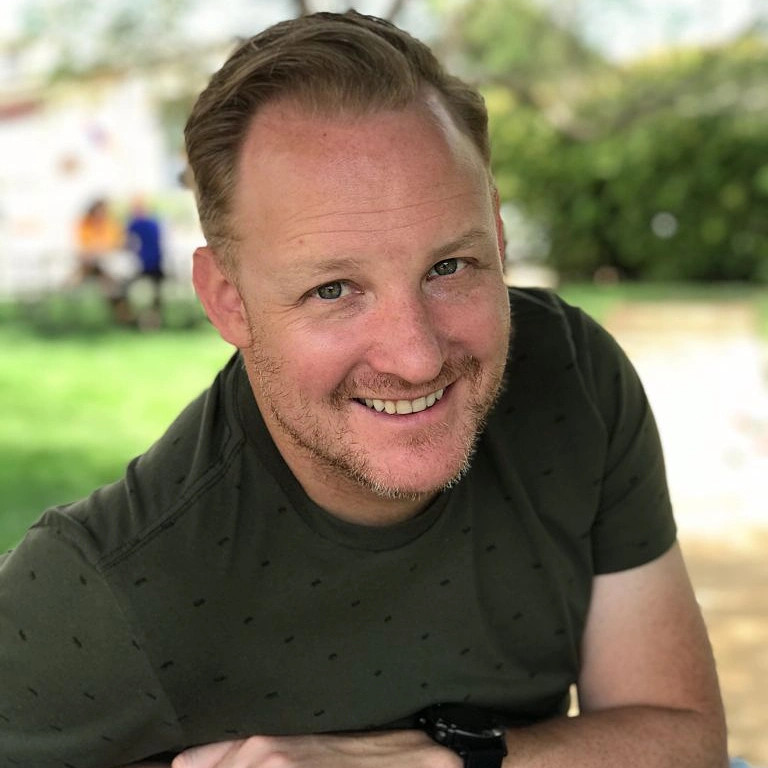 Written By: Matt Seymour
Matt Seymour is a dating industry expert with over a decade of experience coaching singles, reviewing dating apps, and analyzing trends within the industry. With a Masters of Science in Finance (MSF) degree from the University of Florida and extensive knowledge of the innerworkings of the online dating industry, Matt frequently serves in an advisory role to some of the largest dating apps on the market. In Matt's current role with Healthy Framework, he leads the interview team that regularly interviews key dating industry leaders, and leverages his financial knowledge and dating app experience to review and share what singles need to know to get the most out of dating online.