Chispa App Review
Do you find yourself saying "Adios" to mainstream dating apps as soon as you download them? If so, it might be time to try a Latina dating app instead. Then, you can build a sense of community while adding some romance to your life. As one of the most popular Hispanic dating apps, Chispa has probably been on your radar – but is it the right fit?
Our Chispa review contains all the info you need to decide if you should swipe right or left on the app. And we aren't going to beat around the bush. Dive right in to find out if Chispa's one of the best dating apps for Latinos.
Is Chispa Worth It? – The Bottom Line Up Front
Chispa is a swipe-based dating app for Latinas living in the United States, although people of all ethnicities can join. Members can set a distance radius and up to three search preferences when scrolling profiles, including the all-important "looking for" filter. While the matching system is far from advanced, Chispa is a fantastic choice for Latinos and Latinas seeking casual partners. That's especially true for singles who don't want to pay for online dating.
So, let's talk about Chispa's free features. Free members can view complete profiles, send up to 100 likes a day, chat with mutual matches, and view and stream live videos.
If you want a little something extra, you can upgrade to a premium membership. Elite members can:
Send unlimited likes
Rewind on profiles they passed on
See their likes
Boost their profile once a month
Send five Super Chispas a week
Whether you go with a free or premium profile, you can expect lots of matches on Chispa. Chispa has created 183 million matches, and it took us all of two minutes to get our first one. And they kept coming, adding up to ten matches on the first day alone.
You'll go beyond matching, too, since the membership base is chatty. Thus far, members have exchanged around 890 million messages on Chispa, and that's not surprising based on our experience. Our matches were fast to get the conversation going, and with free messaging between matches, the process was seamless.
Chispa also offers some of the best live streaming we've seen on a dating app. It even includes live shows, including battles, game shows, and talent shows. Oh, and with the Date Me feature, you might even make a romantic connection on a live stream.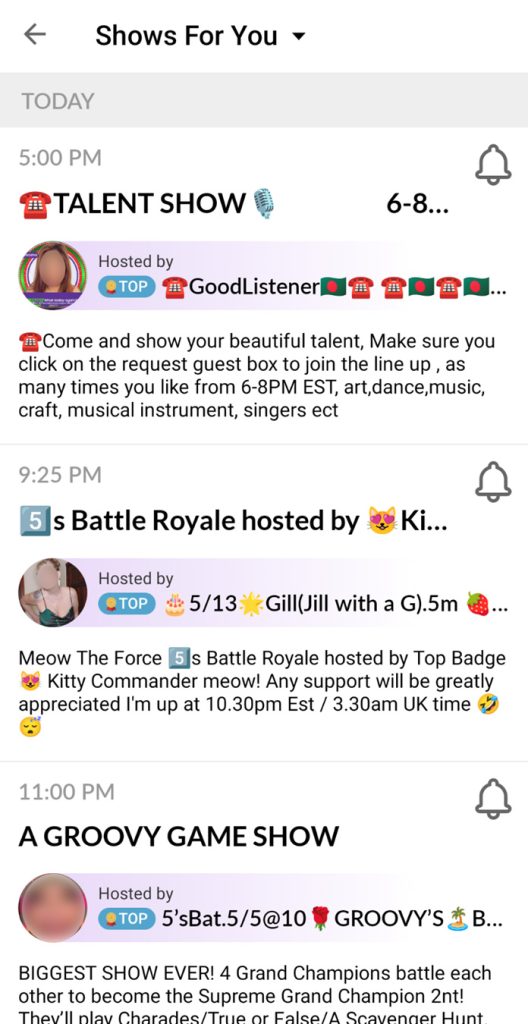 Now for the bad…
Chispa's matching algorithm is extremely limited. You can search for members by distance, age range, and gender, along with three of the seven additional preferences.
Other Latino dating sites, such as LatinAmericanCupid, have much more filtering options. However, LatinAmericanCupid is mainly for international dating, while most of Chispa's users are in the United States and looking for local partners.
Even with the lack of search preferences, we recommend Chispa to Latinos and Latinas interested in finding casual partners. You can expect lots of matches and convos and should land some dates.
Looking for something more serious? There's no better option than eHarmony! It's helped latino singles in the US and all over the globe find meaningful and lasting relationships online. Click to see our full eharmony review.
---
Overall Chispa Review Rating and Basic Info
| Category | Score |
| --- | --- |
| App Store Rating | 4.5/5 |
| Google Play Rating | 4.2/5 |
| Downloads | Over 6 million |
| Online Since | 2017 |
| Starting Cost | $5.99 a month |
| Our Review Score | 7.5/10.0 |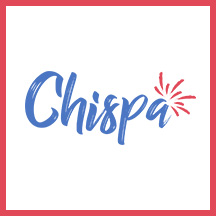 7.5/10.0
Pros and Cons of the Chispa Dating App
Pros
You can message mutual matches without paying for a subscription.
Live streaming offers a fun way to connect with singles.
Chispa has an extremely active membership base.
Members must add a photo before profiles go live.
High number of active weekly users.
A place where latino singles can connect and feel seen.
Usable on both Android and Apple devices.
Premium features are incredibly cheap to use.
Cons
Inaccurate distance filter.
Lots of incomplete profiles.
Few members 35 and up.
Smaller overall user base when compared to non-niche sites.
Some users report a lot of bugs and crashes on the app.
The site is built for quick matching not compatible matching. (Not many options for serious daters.)
Chispa Alternatives to Consider
At this point in our review of Chispa, you know we're feeling pretty warm and fuzzy about the Latina dating app. But does that mean it's the best? Let's take a look at how it compares to some other popular options.
Amigos – Amigos and Chispa both have weak matching algorithms, but Chispa is the far better choice. Free accounts are basically unusable on Amigos (you can't even view full profiles), while Chispa allows free members to swipe on profiles, stream videos, and chat with matches. Also, most of Chispa's members are the real deal, while Amigos.com has a serious issue with fake profiles. (Read Our Unbiased Review of Amigos.com for More Info)
LatinAmericanCupid – LatinAmericanCupid is mainly an international dating app that connects Latinos with Westerners. On the other hand, Chispa helps Latinos in the United States connect with nearby singles. Members use search filters to find matches on both sites, although LatinAmericanCupid has over 30, while Chispa only lets members set three advanced preferences. LatinAmericanCupid doesn't let free members chat with matches like on Chispa, but it does allow free members to converse with premium subscribers. (Interested in International Dating? Check Out Our Full LatinAmericanCupid Review)
eHarmony – Unlike Chispa, eHarmony isn't specifically a Latino dating app, but you can search for members by ethnicity. eHarmony's sign-up process is about 20 minutes, and it uses the 32 Dimensions of Compatibility to find compatible matches. It takes around two minutes to sign up for Chispa, and members are matched on superficial preferences and traits. We recommend eHarmony for long-term dating and Chispa for casual fun. (Try eHarmony for Free Today)
Chispa Features Breakdown
Most Chispa reviews just talk about the basics, but we want to go a little deeper. Check out some of the Latino dating app's unique features to get a better idea of how it works.
Stream with Chispa Live! – Available to Free and Premium Members
Chispa recently added live streaming, and it's fantastic. It's right up there with the live stream feature on the casual dating app Zoosk, which is a favorite of ours. You can hit it up to watch and stream videos, interact with members, and send gifts.
Some videos have a heart icon with the words "Date Me" on top of it. If you click on it, you'll get in line for a chance to interact one-on-one with the streamer. Your interaction will be visible to all viewers, so you want to be on your A-game.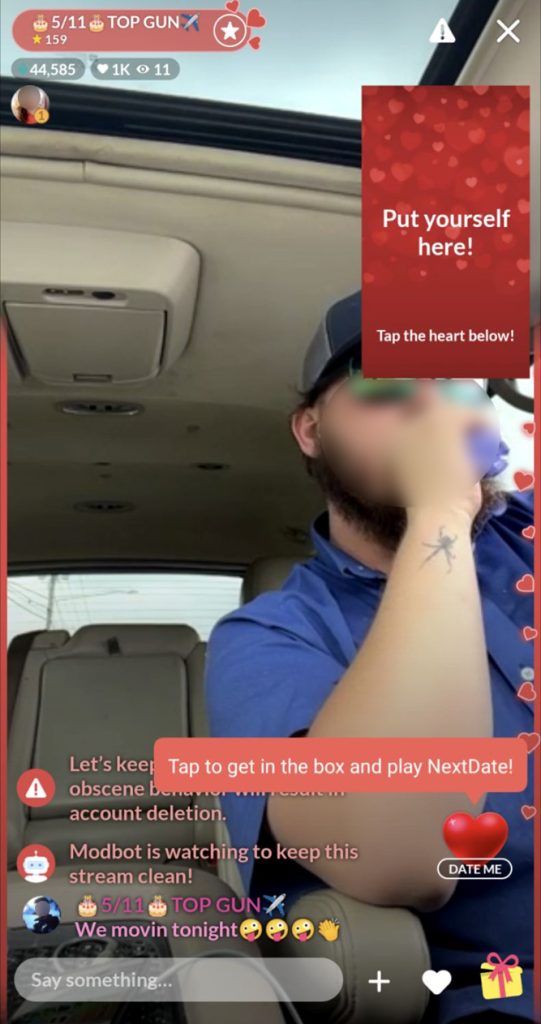 Don't worry if you're a little nervous about jumping in. Streamers are quick to greet people and get the conversation going, so you'll feel confident and comfortable in no time.
Voice Prompts – Available to Free and Premium Members
You can add a voice prompt to your profile to entice singles to swipe left and like your profile. Chispa will analyze your recording and provide some text to let members know what you said. Then, they can hit play to hear the recording in its entirety.
Sadly, only a small number of members use this feature, but we love it. If you decide to create a profile on Chispa, we highly recommend recording a voice prompt.
24 Gender Options – Available to Free and Premium Members
Inclusive" is a word you'll see pop up a lot on reviews of Chispa, and that's well-earned. Along with being a comfortable place for the Latino/Latina community, it's a welcoming environment for people of all gender identities and expressions.
Chispa has over a dozen gender options, so everyone can be who they are. We checked other dating sites, and the feminist dating app Bumble is the only one that seems to take gender identity so seriously. You'll find a lot more Latinas on Chispa, though.
It makes sense that Chispa is so inclusive. Chispa partnered with the founder of The Center for Multicultural Science on a research study focused on Hispanics in college. Among the findings, the study discovered that a third of Hispanic Generation Z students are open to dating non-binary and gender-neutral singles.
Stickers – Available to Free and Premium Members
Chispa allows members to dress up their profiles by adding a single sticker. The sticker appears on the first screen you see when going through matches and goes right over the member's name.
We flipped through a mountain of profiles when creating our Chispa review, and around half had stickers. To our surprise, we found ourselves paying more attention to the profiles with stickers. It's a simple feature, but it grabbed our attention and helped us decide if we should like or pass on profiles.
Super Chispas – Available Premium Members and Sold Separately
Mutual likes are the name of the game on Chispa. If you like someone and they like you back, you can start chatting. Sometimes, waiting around for that "like" is a pain, but there's a solution – Super Chispas. If you send a "Super Chispa," you'll skip to the front of the line. Chispa will let the person know you like them, and they'll have the chance to review your profile and decide if it's a match.
This is a smart way to get more attention on Chispa. As a free member, you can use your single Super Chispa to try it out. Then, if you like the feature, you have the option to get more by upgrading to premium or buying additional Super Chispas separately.
Profile Boost – Available to Premium Members and Sold Separately
It's pretty easy to get noticed on Chispa, but you can get even more attention by boosting your profile. Premium members get one free boost a month, while free and premium subscribers can buy boosts.
Profile Boosts are effective, but we don't recommend paying extra for them. If you aren't getting likes, there's probably a problem with your profile. Check out these online dating profile mistakes so you can fix your Chispa profile.
Quality of Singles – Chispa User Base Review
We spent a lot of time reviewing profiles and interacting with members on Chispa, and now, we're ready to share our thoughts. First, it's important to understand that it's a young person's game on Chispa. Around 80% of the members are between the ages of 18-34, but we did find a nice assortment of folks in their 40s and 50s.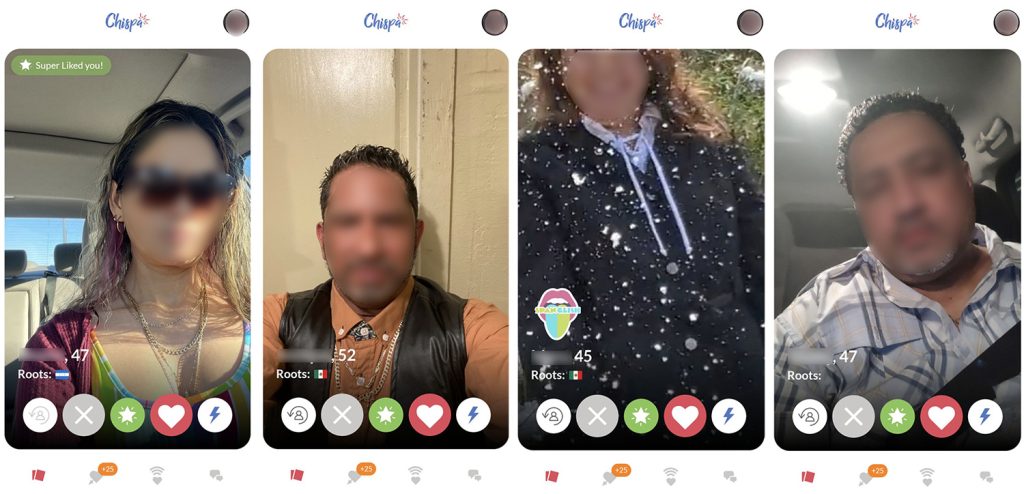 Some members hope to find serious partners, but most of the users are searching for casual dates, which explains their swiping activity. We received our first like the second we created our account, and they kept coming in. You just have to swipe left to like a profile on Chispa, and we think some members go down the line, swiping left on each photo they see.
And that makes sense, considering there isn't much beyond profile photos to go off on Chispa. Seriously, you aren't going to learn much by reading the profiles, even when people take the time to add all the prompts.
People might not spend much time on their profiles, but the membership base is super engaged. With free messaging between matches, people are quick to reach out to see if they have a connection.
And those messages tend to be from legit users. With phone number verification and a pretty active customer support team, Chispa is quick to shut down scammers. Still, it's a good idea to take safety precautions when using Chispa or any dating site. Get all the info you need by reading our guide on online dating safety and security.
You might be unhappy with the membership base if you want a serious relationship. If that's the case, we recommend checking out some Chispa alternatives. However, if you want something casual with the option of getting serious, you'll love the membership base on Chispa.
User Complaints About Chispa
So, there's a lot to like about this app, as you can tell from our review of Chispa. Because of that, user complaints are few and far between. Still, we managed to find a few complaints among the glowing reviews. Check out the main issues people have with this dating app.
Few Nearby Matches – If you live outside of a major city, you'll end up seeing lots of profiles from members far away, according to users. This is true, even if you set the distance radius. It's worth noting that we found nearby users in small cities, but just not as many as you'd find in Los Angeles or another large area.
Empty Profiles – Since this is one of our biggest issues with Chispa, we weren't surprised to see lots of users complain about the lack of info in the profiles. Very few users fill out all the details. And even when they do, the profiles still don't have as much info as on LatinAmericanCupid and other Latino dating apps.
Log-in Issues – We noticed a lot of complaints about log-in issues, but we think this problem is fixed. When we started preparing our Chispa review, the app made us provide our info each time we opened it, and we'd occasionally get locked out. By the end of the week, we no longer had to provide any info. Instead, we could open the app right away.
Pricing Review – How Much Does Chispa Cost?
Chispa offers a premium membership that ranges from $4.99/month to $7.29/week depending on the period of time you commit to.
By becoming an Chispa Elite member you are able to send as many likes as you want, rewind on profiles you've passed, review your likes, and will receive 1 boost and 20 Super Chispas monthly.
With current prices, those Boosts and Super Chispas alone would cost $22.99 if purchased as a la carte features.
The table below will give you a full breakdown of all the latest Chispa pricing and possible purchases:
| Membership Type | Breakdown | Total Cost |
| --- | --- | --- |
| Premium - 1 Week | $29.96/mo | $7.49 |
| Premium - 1 Month | $12.49/mo | $12.49 |
| Premium - 3 Months | $5.99/mo | $17.99 |
| Premium - 6 Months | $4.99/mo | $29.99 |
| Boost - 1 Pack | $2.99/each | $2.99 |
| Boost - 5 Pack | $2.40/each | $12.00 |
| Boost - 10 Pack | $1.80/each | $18.00 |
| Super Chispas - 5 Pack | $1.00/each | $5.00 |
| Super Chispas - 25 Pack | $0.60/each | $15.00 |
| Super Chispas - 60 Pack | $0.40/each | $24.00 |
Since the time of our last Chispa review, the price of Boosts and Super Chispas has gone up quite a bit. For example, one boost used to cost $1.99 or as low as $1.19 if you got the 10 pack. Super Chispa credits have also gone up from as low as $0.29 each to where they are now.
While our guess it that this is to push more users toward Premium membership, we're hoping that these costs don't continue to rise because the affordable cost of Chispa is one of it's most redeeming features as a casual dating app.
How to Sign Up for Chispa
Signing up on the Chispa Dating App is wonderfully easy.
First, you can choose to sign up with Facebook, which is fast and simple and requires very little additional information to be added. However, this is a less secure method of signing up and logging in, so we recommend signing up with your phone number.
This method is also fast and only requires you input a bit of basic information and upload some photos for your profile. If you are ready to get started signing up, you can simply follow the link below to the Chispa App website: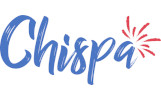 Chispa Dating App FAQ
Is Chispa a hookup site?
While it is possible to find a highly compatible match on Chispa, the site is often used by those looking for quick and effective matching. This means it is perfect for those seeking short-term romances and hookups.
Why Was My Chispa Profile Photo Removed?
One important thing to remember when using Chispa is that even though hooking up and casual romance are okay, lude and inappropriate photos are not. Here are the basic guidelines for uploading a photo on the Chispa Dating App:
No nude photos
No photos depicting violence
No copyrighted photos
No photos of celebrities
Can I try Chispa for Free?
It is completely free to sign up for Chispa! And for more good news, free Chispa membership includes all essential features. Paying for Chispa Premium or buying add-ons (like boosts or SuperChispas) is completely optional and only exists as a way to try to speed up results when using the Chispa app.
What is the Difference Between Boosts and Super Chispa?
Boosts put your profile to the top of the results of nearby users but otherwise everything stays the same. With Super Chispa, the other party is immediately notified when you like them. This can give them incentive to like you back.
How do I contact Chispa support?
The Chispa Dating App has a built in customer support system that will allow you to send an email to the support team. There is also a FAQ page with answers to popular questions available on the app or through the Chispa website.
These are fairly traditional support options for dating apps, though we do prefer when these services utilize instant support during business hours. Still, users report that customer service is relatively quick to respond to emails.
Where do I go to download the Chispa app?
If you want to download Chispa, you can either visit their website or search for it in your phone's app store. You can find the Chispa app on Google Play if you're an android user or on the App Store if you're an iPhone user.
---
---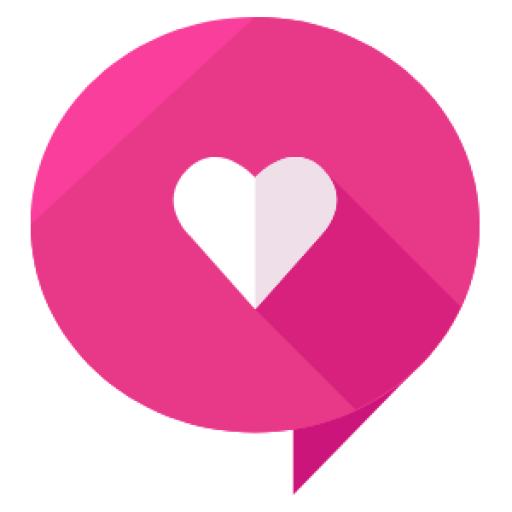 Written By: Healthy Framework Team
The Healthy Framework team has a combined 50+ years of experience in the online dating industry. Collectively, the team has reviewed over 300 dating apps and is known as one of the leaders in the relationship advice and information space. The team's work has been featured on Zoosk, Tinder, The Economist, People Magazine, Parade, Women's Health, Her Campus, Fox, and more.