Arizona Dating Apps
With over 7 million residents and less than half the population married, Arizona should be a hot bed for singles, right? Well, in many ways it is, but only if you know where and how to look. In this guide, we're going to unpack the where and the how to help you and all the other singles in Arizona get on the path to success.
Specifically, we'll start by looking at our favorite place for singles to meet—online dating. We'll share why we love this avenue, our list of the best dating apps in Arizona, break down some really neat information about the singles scene in the state (and what you can expect), and send you out the door with some amazing tips for success.
If you're ready to conquer love in the Grand Canyon state, let's get into it!
The Top Dating Apps and Sites in Arizona
eharmony Arizona

Believe it or not, choosing eharmony as the top Arizona dating app was actually quite simple (though we still put a ton of time into the process just to be sure). When you start to look at the characteristics of singles in the state, you see an eclectic mix of people who care about authenticity, experience, and results.
This is where eharmony shines. Its diverse mix of millions of singles means lots of real options for lots of walks of life. Its impressive commitment to maintaining proven quality and adding new features means a user experience that you can actually get excited about. While the eharmony free trial account (linked below) is a bit limited (blurred-out photos and you can only send flirts, not messages), premium memberships are affordable starting at $39.90 per month.
But most of all, its track record of helping over 2 million singles find love means results. If you're single in Arizona and want a real relationship (not something casual), try eHarmony. We think it's more than worth the price of admission.
Elite Singles Arizona
When you take a look at the economic profile of Arizona, you see a state that excels in a lot of professional disciplines like tech, aerospace, and healthcare. To us, this means a single's scene jam-packed with professionals, entrepreneurs, and businessmen and women. Add to that over 85 colleges and universities, and you also have a lot of smart singles.
Elite Singles is the leading dating app option that caters to more educated and accomplished single men and women. Specifically targeting the 40+ demographic (but still with a lot of singles in their 30s, 50s, and 60s), Elite Singles is one of the leading brands from dating industry giant Spark Networks (publicly traded on the NASDAQ conveniently under the symbol LOV).
All of this really boils down to this. Elite Singles has millions of members who are educated, accomplished, and are looking for people who are serious about finding a relationship. If you're someone in Arizona who fits that bill and this sounds like exactly what you're looking for, look no further than Elite Singles.
Higher Bond Arizona

Higher Bond is a Christian dating app based in the Midwest that caters toward faith-focused singles looking for Godly relationships. In Arizona, there are over 3,400 churches and nearly two-thirds of the population identifies as Christian. Founded just north of Arizona in Nevada, Higher Bond set out in 2022 to change the way Christian singles meet, connect, and date online.
Taking a much more faith-based approach to matchmaking, you'll find features that include things like faith-based profile fields (testimony, favorite bible verses, how you serve, etc.) and a matching questionnaire with questions like how you feel about R-rated movies and your views on spiritual finances.
If Christianity is a casual part of your life, this won't be the Arizona dating app for you. But if it's important to you and an important factor in choosing a mate, you'll love what Higher Bond is bringing to the state of Arizona.
Zoosk Arizona
Our lists of the best dating apps tend to favor options for more serious dating and forming real relationships. But what happens if you're just down for some casual fun and you just want to let loose a little bit? Especially if you're young or you live in one of the big college towns in Arizona like Tempe.
Our answer to those questions is Zoosk, a massive online dating app (over 35 million users) that is designed for all types of relationship goals. Want short-term dating? That's an option. Want casual hookups? Also an option. Want long-term dating or just friends? Also both some of the six different relationship goal options you can choose and use as a sorting filter on Zoosk.
With an impressive 4.3 stars out of 5.0 on the App Store and over 10 million downloads in the Google Play Store, there's a lot to get excited about. And Zoosk also recently added to its apps a proximity-based mutual-match feature (aka exactly like Tinder) but without all the added bells and whistles.
Some older users have expressed complaints in reviews that the interface (especially on Android) is not that intuitive and is hard to use, but that will probably vary from user to user. If tech isn't your thing, maybe it won't be a good fit for Android users.
Otherwise, we like Zoosk for Arizona singles.
Bumble Arizona

Over the past few years, politically speaking, Arizona has shifted from red to purple. What in the heck does this have to do with dating apps? Well, it means the state is moving more toward being progressive, which also means that the interest in more progressive dating apps, like Bumble, is much higher.
What makes Bumble progressive? Well, it's a women-owned dating app that aims to create a "safe space to subvert gendered expectations, gain confidence to initiate conversations and appreciate the societal expectations often put on men." It does this by only allowing women to initiate conversations after a mutual match is created. However, there have been some complaints that it makes women have to do more work in a culture of passive men.
We'll leave it up to you to decide if this is the right fit for you, but we think for many of you it will be the right Arizona dating app.
Why These the Arizona Dating Apps? – Our Process
Something we don't take lightly here at Healthy Framework are our rankings, reviews, and recommendations. Why? Because we want to be able to stand behind our work. Why can we say so confidently that these are the best Arizona dating apps? Simple. We've tested each site to look for top technology, tons of singles, lots of value, and an environment that can help you find what you want.
Here are just a few highlights of that ranking and review process and what stood out with these options.
Matchmaking Technology and Effective Algorithms to Find Arizona Singles
Arizona may not have been historically regarded as a tech state, but over the past years the scene has grown immensely. With companies like GoDaddy, Insight Enterprises, and Microchip Technology calling the state home, AZ just might be on that list of tech hubs now!
Why do we bring this up? Well, in a state that's seeing a flourishing tech scene, it would be silly to recommend dating apps that didn't also embrace that growth in tech. And even if you're not in the tech scene (which most of the state is not), here's what that means for you on the dating front.
All of these AZ dating apps come with the very latest technology and matchmaking algorithms to help you have the best chances of finding that special someone. While features will differ from site to site, some of the big ones we look for include:
Robust search features
Swipe-style dating
Unique matching algorithms
Rich profiles and opportunities to showcase your best side
In other words, these apps give you the results that come with high tech without the need to actually understand how things are working behind the scenes.
Arizona Singles From All Over the State
For people who live in the bigger cities like Phoenix, Tucson, and Mesa—you probably have no concerns about whether or not you're going to find a myriad of singles to choose from on these dating apps. But what does that mean for single men and single women who live in some of the medium and smaller cities like Chandler, Scottsdale, and Tempe? Or what about the people who live out in the great outdoors far from a city?
We'll, here's the good news, and it comes in two parts. Number one—all of these dating apps are filled with singles from all parts of Arizona, as well as neighboring states (in case you live close to the border of California, Nevada, Utah, or New Mexico). Number two—the apps allow you to set your search parameters by distance and not just the city you live in. What this does is gives you a nice radius around you without the need to try and guess which cities people live in!
The bottom line is that these Arizona dating apps are a great fit for people all over the state. And with the free trials, you can search to see who might be available in your area before you choose to upgrade to a premium account!
AZ Dating Apps with Actual Support
Sometimes you have questions. If online dating is new to you (or even dating in Arizona in general), you're going to have a lot of questions. The best apps and sites have top-notch customer support teams in place to help answer those questions for you. Part of what you pay for when you sign up for a dating site is these people who work hard to ensure you have a great experience and to help you find what you're looking for.
Arizona Dating Site FAQ
Is Zoosk in Tucson any good?
Yes, Zoosk is an incredible option for singles in Tucson, AZ who are looking for love, casual dating, or something a little more serious. As you can see, Zoosk made the top spot on our list of the best sites for dating in Arizona, which means it's an ideal pick for singles in Tucson as well.
Is dating in Arizona hard?
Dating in Arizona can be hard, but it doesn't have to seem impossible. With a fairly spread out state, utilizing technology like online dating can really help to bridge the geographical gap and make dating in the state easier. With over 50% of the men and women in the state unmarried, the cities are ripe with options—you just need to know where to look.
Is Arizona a good place for singles to meet?
Anywhere in the US can be a great place to meet singles, and Arizona certainly fits that bill. In our most recent data study, five cities made the top 100 list for best cities for singles in the country. While some are better than others, this showing already showcases the opportunities to find love and fun in the Grand Canyon state.
---
---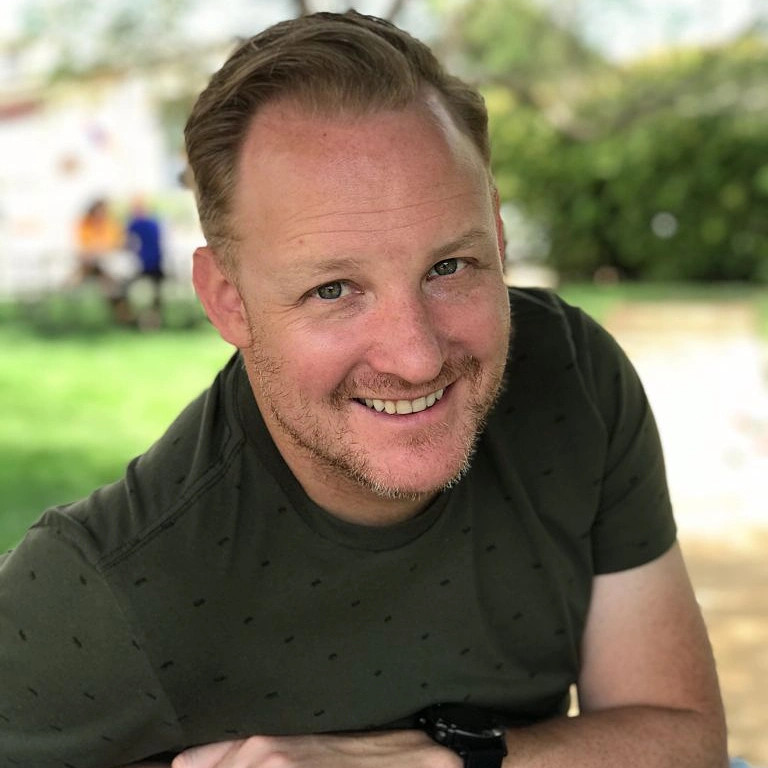 Written By: Matt Seymour
Matt Seymour is a dating industry expert with over a decade of experience coaching singles, reviewing dating apps, and analyzing trends within the industry. With a Masters of Science in Finance (MSF) degree from the University of Florida and extensive knowledge of the innerworkings of the online dating industry, Matt frequently serves in an advisory role to some of the largest dating apps on the market. In Matt's current role with Healthy Framework, he leads the interview team that regularly interviews key dating industry leaders, and leverages his financial knowledge and dating app experience to review and share what singles need to know to get the most out of dating online.