It's been a few years since your 5th, and your next significant milestone is two years away. That doesn't mean that you should let any anniversary year slide by without recognition, though. And with that in mind, if you're excited about finding the perfect 8th anniversary gift, you've come to the right spot.
In this gift guide, our team shares our favorites for him, for her, and for family and friends. Whether you're looking for a traditional 8th wedding anniversary gift or something a little more modern, we've got some options you're really going to like.
Before we show you our list of the top 8th anniversary gifts, let's quickly look at what the traditional guidance says. Etiquette books (and the jewelers association) have adopted themes and official flowers and gemstones for every year of marriage
8th Anniversary Stone: Tourmaline
8th Anniversary Flower: Lilac
Modern U.S. 8th Anniversary Gift: Linens and Lace
Traditional U.S. 8th Anniversary Gift: Bronze
16 Best 8th Anniversary Gifts for Him or for Her
1. Akoya Pearl Tincup Necklace
Mainstream media tends to focus on big milestone anniversaries like 5, 10, and 20 years, but your 8 year anniversary is equally as special. If you are looking for a gift that expresses how precious your anniversary is, check out this akoya pearl necklace. This is a show-stopping piece at a very reasonable price, which makes it a perfect choice for everyone!
Best high end looking gift at a mid-tier price.
Stunning piece of jewelry makes any anniversary feel like a milestone.
Comes with a variety of design options for a touch of customization.
2. Ultimate Lunchbox by Yeti
You might not think a lunchbox is very romantic, but there is a lot of sentimentality in improving your partner's everyday routine. This is the best lunchbox your love will ever use and it will last for years to come. Made by Yeti, this lunchbox is all about keeping food and drinks at temperature for hours. The magnetic closure doesn't leak air like old-school zipper or velcro lunch boxes and even comes in six colors!
Best practical gift option for 8 year anniversaries.
The fold-and-go style means you can easily store the lunchbox.
Fits large food items like sub sandwiches and thermoses.
3. Palram Mythos Greenhouse
If your partner has a green thumb, then this is the ultimate 8 year anniversary gift! This small greenhouse is easy to set up in any yard and lets your spouse enjoy gardening in all seasons. They can start their seedlings sooner and keep their plants safe longer with this stunning greenhouse. The panels offer twice the heat resistance of regular panels and the aluminum frame is super rust-resistant.
Top gift idea for gardeners.
Includes a downspout for rainwater collection.
Roof vent and swinging entry make the greenhouse easy to use.
4. Lagio Luxury Lap Desk
If your love is a busy bee, then they are going to adore this luxury lap desk by Lagio. There is no better way to work comfortably from your bed, couch, or patio lounger. With retractable legs, a phone stand, peripheral charger, built-in speaker, cupholder, and led lamp – this lap desk provides everything available at a standard desk! Your spouse will love how much more work they can get done at home, which may translate to more free time to spend with you!
Best 8 year anniversary gift for at-home workers.
Stunning gold and black coloration.
Multiple "mouse pad" surfaces for ultimate usability options.
5. Italian Blue Floral Dish Set
After 8 years together, it is time to begin building up household collections that will last you the rest of your life. If your partner enjoys entertaining, then this stunning assortment of dishware by Sur La Table is a perfect choice. The italian design of blue florals makes a bold statement during any dinner party or holiday event. The items are genuine earthenware and can be cleaned in a dishwasher.
Best gift idea that will last for years.
The set comes with dinner plates, salad plates, and cereal bowls.
The items can be used in a microwave, but may become extremely hot to the touch.
6. Ultimate Bakery Brunch by Harry and David
Want to start your 8 year anniversary celebration early? Prepare for a delicious, bakery style brunch with the help of Harry and David.
Harry and David provide delicious, prepared food items that taste and look homemade. You don't have to be a great cook to make this work. The items take minimal prep on arrival and taste like you've just spent hours in the kitchen! Your partner will feel like royalty when they get a look at this gorgeous spread of treats.
Easiest way to make a delicious food gift.
Comes with cheesecake, blueberry coffee cake, macadamia nut cake, decadence cake, cinnamon swirl, orange loaf cake, baklava, pear maple pull-apart bread, apple fritter pull-apart bread, raspberry galettes, chocolate cherry cookies, chocolate raspberry cookies, macadamia nut chocolate chip cookies, German chocolate cookie bars.
Items store beautifully, so you can enjoy these treats for days to come.
7. Astraea Quartz Watch
Watches are a common anniversary gift thanks to their usefulness and beauty. Looking for a stunning watch for your partner? Look at this Astraea watch by Sturhling.
The dark blue faced watch has a burst of diamond crystals that give it a regal and upscale look. The comfortable, adjustable wrist band is great for long periods of wear, which means your partner can wear it out or to work with no issues.
Best watch to give as an 8th anniversary gift.
Diamond-style crystals wrap around the entire clock face.
Water resistant up to 30 meters (100 feet).
8. Lace Wrap Robe
The traditional gift for 8 year anniversaries is lace. Many people tend to immediately start looking for lacy lingerie to fulfill this tradition, but that can be a difficult gift to pull off. If you want a way to gift your partner something lacey and beautiful without offending them, take a look at this gorgeous lace wrap robe by INC.
This sexy yet subtle piece will look stunning over any of your spouse's existing nighties or lingerie. It is a way to bring some excitement to your anniversary, safely.
Best sexy anniversary gift option.
Our favorite traditional 8 year anniversary gift.
Available in a wide selection of sizes and two colors.
9. Cora Clutch by Fossil
One of the toughest parts of being a non-purse wearer in the modern age is not having a place to fit your ever-growing phone. Especially as a woman, since most women's clothing doesn't have pockets. If your partner doesn't like to carry purses, upgrade their wallet to the Cora Clutch by Fossil!
This large wallet can fit phones up to Galaxy 10 and iPhone 11 along with dozens of cards, cash, IDs, and much more. Your partner will love this gorgeous addition to their wardrobe and the freedom of not needing to carry a purse everywhere they go.
Best purse alternative.
Available in four shades of leather.
Recycled polyester interior.
10. Mobile Gourmet Chopping Block
This year, get your partner a kitchen upgrade without spending 20 grand on a remodel! No matter how little or cramped your kitchen may feel, this chopping block with casters is a great addition!
Get more space for prep work and storage that can be pushed into a corner or closet as needed. The butcher top is made of pure maple and sits 4 inches thick! It can stand up to the most intense prep work and still maintain it's gorgeous appearance. Whether your partner is a chef or a home cook, this is the perfect gift for them.
Best gift for those who love to cook.
Great way to improve kitchen space on a budget.
Caster lock in place for convenience and safety.
11. Metal Rain by Banana Republic
Looking for a perfume or cologne your partner will love? Consider Metal Rain – One of Banana Republic's newest, unisex scents.
Launched in 2020, Metal Rain has everything a modern scent should. It is light, airy, and contains bright notes of lemon, violet leaf, and basil. There is nothing overwhelmingly floral or aggressively earthy about this scent. Just a gorgeous, clean scent that anyone would love.
The best unisex scent gift idea.
Herbaceous scent with bright, fruity undertones.
Comes in a beautiful, frosted glass bottle.
12. Silver Brocade Mugs
Another 8 year anniversary tradition is the gift of pottery. Of course, traditional pottery may not be everyone's style. So, if you want to stick to tradition but don't want to show up with a plant pot for your anniversary, check out these silver brocade mugs by Belleek Pottery.
Each of the 6 mugs has a different pattern in a matching color scheme that creates an adorable set of hand crafted delightfulness. Your spouse will enjoy getting to pick out the perfect mug each morning as they brew their coffee and think back on how loving and thoughtful you are.
Best traditional pottery gift.
High end china that is perfect for get-togethers.
Each mug holds 10 oz.
13. SoFo Rolltop Backpack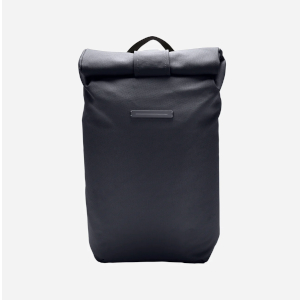 Does your partner do a lot of traveling? Consider upgrading their travel arsenal with this rolltop backpack by Horizn Studios. This travel bag can expand up to 30 liters or be rolled down into a compact bag for easy traveling.
Your spouse will love this completely vegan bag for how roomy, lightweight, waterproof, and downright convenient it is. There's even a padded compartment for laptops up to 15" – that means you can even fit most Macbooks in there! Whether they are heading out for the weekend or an extended stay, the rolltop backpack by Horizn Studios will help make their trip a bit smoother.
Best anniversary gift idea for heavy travelers.
Works great as a baby bag or gym bag.
Can be strapped to luggage handles for convenient transport.
14. CirC Premium Heated Massage Chair
This year, give your partner the gift of deep relaxation with the premium heated massage chair by Synca Wellness.
This massage chair is perfect for those who have passed up other chairs due to being large, gaudy, and downright ugly. This is a petite massage chair that still offers all the benefits of a full size chair. There is built in heat settings, multiple massage options, and even a pelvic massage option. The small size makes this chair perfect for addition to most rooms and office spaces, so your partner can get the most out of their massage breaks.
Best health and wellness anniversary gift.
Three color options are available.
Only weighs 70 lbs., so it is easy to move from room to room.
15. Premium Chocolate Gift Basket
Does your partner have a bit of a sweet tooth? It can be difficult to navigate candy gifts because some people think that simply buying a box of chocolates is cheap and thoughtless. That's where Ethel M comes in.
This Ethel M premium chocolate gift basket offers your partner a wide selection of specialty treats, crafted by top chocolatiers. That means you can satisfy that sweet tooth and still keep your gift looking top-tier!
Best gift idea for chocolate lovers.
Comes with 16 varieties of decadent Ethel M Chocolate.
Come in a beautiful copper basket for a gift-worthy appearance.
16. Vanity Set With Stool
Want to really impress your makeup loving partner this year? Set them up with a new vanity station like this set by Poundex.
This lovely set up includes 5 storage drawers, a large mirror, tons of table top space, and a matching stool. The mirror flips open to reveal extra storage, then flips closed to keep the mirror safe and extend the usable area. The setup comes in three different colors, so you can choose one that best fits your spouse's space!
Best 8 year anniversary gift for makeup and hair lovers.
Tons of storage space for a variety of tools and supplies.
Available in silver, black, or brown.
---
Tips for Selecting the Best 8th Wedding Anniversary Gift
Budget with your 10th in mind – To us, every anniversary is important. That being said, there are a lot of people (the majority) that take the "multiples of five" more seriously (5th, 10th, etc.). If your partner feels that way, remember that your 10th wedding anniversary is only two years away. Consider spending a bit less this year if it starts to help you save some money moving forward for the "bigger" milestone.
Start gathering information early – As you approach completion of your 8th year of marriage, the chances are really good that you know just about everything about your partner, including what types of gifts they like. That being said, it's always a good idea to covertly (or openly) get some intel about what they want. Do they have a new hobby? Is there something you need for the house that will make their life easier? Is there something they've been talking about a lot or always wanted? Started finding out this information as early as possible to give your time to truly pick out the best 8th anniversary gift.
To tradition or not to tradition – Should you purchase a traditional 8th wedding anniversary gift or get something more practical or modern? The answer depends on your partner. Ideally, you might be able to find something that checks both boxes. However, that may be a bit too tall of a task. Instead, think about what your partner really likes. Are they big on tradition? Have they given you traditional anniversary gifts before? Do they prefer functional gifts? The answers to these questions will help you decide which route is best to take when purchasing for this milestone.
Take advantage of the resources – We've included a lot of really helpful information about 8th anniversary gifts below, specifically looking at Tourmaline, modern gifts, and traditional gifts. If you're on the fence about what to get, spend a few minutes reading through the resources in the rest of this guide to get some inspiration for what might be best!
Tourmaline for 8 Year Anniversaries
We typically start our anniversary guides focusing on the general themes, which, in the case of the 8th, are bronze, linens, and lace. But this time, we want to shine the spotlight on the official gemstone.
Tourmaline is the jewel of choice for this particular celebration. It's probably not on your radar as much as diamonds, pearls, or emeralds. However, tourmaline covers all of the bases when it comes to gift-giving.
Advantages to tourmaline:
It comes in a wide range of colors
Accommodates most budgets
Works in settings of silver, gold, or bronze
What Color is Tourmaline?
The most common is the pink tourmaline, which happens to be an alternative to the sapphire for five-year anniversaries. So, you might have already considered or purchased it three years ago. But pink is just the beginning, as this gem can also be green, blue, or even brown and black.
One of the most eye-catching from the variety of color schemes is the multi-colored watermelon tourmaline, both pink and green. It's unusual and elegant.
How Much Will I Pay for Tourmaline 8 Year Anniversary Gifts?
Another benefit to this particular jewel is it covers the gamut price-wise. You can find some beautiful tourmaline jewelry or artistic pieces for under $100. We also came across those rare watermelon gems with a five-figure cost attached.
What Metal Works Best with Tourmaline for Settings?
While you typically find a gemstone like the diamond in either silver or gold, tourmaline covers those plus bronze. What a coincidence, considering the traditional theme of the 8 year anniversary also happens to be bronze!
Pretty much anything goes when you opt for 8th anniversary presents focusing on tourmaline.
The Symbolism Behind Tourmaline
For centuries, different parts of the world have attached various meanings to tourmaline. But one of the most common is love and friendship. With that combination, you could choose this particular gemstone for any anniversary gift, from the first to the 75th!
Sticking to Eight Year Anniversary Traditional Gifts
We mentioned that tourmaline is sometimes set in bronze, and bronze is the traditional 8th anniversary symbol in both the U.S. and the U.K.
Do you know why?
Bronze is a mix of copper and tin, providing a hidden romantic meaning of the union of two lives.
Getting Stronger Each Year
The metal is also more substantial than iron and copper. If you've checked out our two previous anniversary guides, you might know that iron is the symbol for six years of marriage, and copper is attached to the 7th.
It looks like an intended progression with traditional themes until next year when pottery emerges!
Integrating Bronze into Your Gift
In any case, you can play around with the bronze theme and take it in quite a few directions. If you don't want to merge it with tourmaline, you can still pair it with other symbols. How about a bronze pot overflowing with lilacs, the official 8 year anniversary flower? More on that to come.
Looking through our suggestions, you'll see that we provide quite a few options for unique bronze anniversary gifts. Jewelers and sculptors are incredibly creative with their use of metal, so you don't have to stick with something they will expect. Plus, like tourmaline, bronze items are kind to your budget. But they also hit the much higher price points if desired.
Modern 8th Anniversary Gift Giving
Everyone has different tastes, and maybe your spouse prefers something a bit softer than bronze. If that's the case, you can still stick to tradition, albeit a newer one.
The modern gift for eight year anniversaries focuses on linens and lace. It's a bit like the 4th with linen and silk. But, hey, four years have passed since then.
Fabrics Every Four Years
In another four, you'll run into silk and linen again, so this might be a good time to start a new tradition. Maybe the two of you appreciate high-quality bedding. Then you can keep adding to your collection every four years. Have the pieces monogrammed or embroidered with the date. Every time you make the bed, you have a reminder of your love and commitment.
Linens and lace might not seem all that modern, but you'd be surprised what you can find when you think outside the box. When we compiled our list of 8th anniversary gift ideas, the most challenging part was narrowing the field to the best of the best.
No Florist Necessary for the Official 8 Year Anniversary Flower
There's nothing wrong with picking up a bouquet of roses for your 8th anniversary. But if you want to stick to tradition, you should wait until your 15th.
This year, it's all about the lilac. The beautiful pale purple flower represents love, passion, and tranquility.
You could place an order with your favorite florist and maybe even have them throw in a few white roses to supplement. But it might not be necessary depending on what you have access to right from home.
Lilac bushes are common in some areas of the United States. If you're fortunate enough to have easy access, you can put together a beautiful custom bouquet – no professional required. And, if you really want to get creative, buy a bronze pot and tie it with linen or lace ribbon. The only thing that's missing is the tourmaline. But, c'mon, that's still three birds with one stone!