By: Jason Lee
For many relationships, the 5 year mark is the first major milestone. Sure, the 1 year anniversary is a big one, but after that the years can run together until you get to the half decade mark! So, if your big day is approaching, how do you pick out the best 5 year anniversary gift? What's the right kind of gift that says I Love You in more ways than I can count?
If that's what you're looking for, you've come to the right place. In this guide, we're going to break down a list of the best 5 year wedding anniversary gifts. We're also going to share some buyer's tips and answer some of the most popular anniversary-related FAQ. Let's get into it!
Traditional 5 Year Anniversary Gifts
Modern U.S. 5 Year Gift: Silverware
Traditional U.S. 5 Year Gift: Wood
Traditional U.K. 5 Year Gift: Wood
Do I have to buy a traditional 5 year wedding anniversary gift?
While magazine articles and even some of your friends might try and tell you that you MUST follow tradition, they're wrong. Can you buy your wife or husband a traditional anniversary gift? Of course. But if you don't think they're really going to like it (or appreciate the tradition), don't waste your money.
We guarantee that they'd be much happier celebrating this relationship milestone with a gift that fits them. If you already have plenty of silverware, why buy more? Unless you're getting something personalized and they're in love with tradition—maybe look into a different gift option.
> See Traditional Anniversary Spoon Options on Amazon
Tip: You can get an inexpensive anniversary spoon to go with another gift if you want to have "the best of both worlds."
Finding the Perfect Gift – 5 Questions to Help
We want to help you try and find the best gift possible to celebrate. But there is no perfect gift that works for everyone! It's important that you figure a few things out and answer a few questions to help in the process. Here are 10 questions to help.
What is your budget? While it's not all about money, you need to know how much you're comfortable spending. Don't spend too much and sour a great gift by putting yourself in a hard spot. On the same note, spend enough (that's within your budget) to commemorate the dat properly.
What gifts have you given in the past? Think about everything you've given on earlier anniversaries and birthdays. What did they like? What didn't they like? What do they still use or wear?
Do they prefer one "big" gift or several smaller gifts? Every man and woman is different.
What do they like? Try and think outside the box and remember things they mentioned liking. Even if they didn't say anything, how do they spend their time? What captivates them? What gets them excited or passionate? Take some time on this one if you need to.
How long do you have to get the gift? If you're still weeks or months out, you've got no limitation here. However, if your 5 year anniversary is coming up quickly, you'll need to make sure you have something you can get fast. And if it's literally tomorrow or even today, look for a digital gift to save the day.
Don't Forget the Essentials!
Wrapping Paper
Gift Bags
Greeting Cards
5 Year Anniversary Gifts for Him
Celebrating that half-decade milestone is a great opportunity to get the man in your life something special. Here are a few of our favorite 5 year wedding anniversary gifts for him. Oh, and for those of you who are still dating at the 5 year mark, these gifts work just as well!
5 Year Anniversary Gifts for Men Under $100
Featured Gift: Engraved Fossil Watch – Best for the Man With Style
Additional Perfect Gift Ideas
5 Year Anniversary Gifts for Men Under $250
Featured Gift: BOSE SoundLink Around Ear Wireless Headphones II
Additional Perfect Gift Ideas
5 Year Anniversary Gifts for Men $250+
Featured Gift: Traeger Grill Pro Series 22 Pellet Grill
Additional Perfect Gift Ideas
---
5 Year Anniversary Gifts for Her
Men, if you're here looking for something special for your lady—we've got you covered. Here are some of our favorite 5 year anniversary gifts for her. Much like we said above, these gifts work great if you've been married for 5 years or if you're celebrating 5 years of dating. Either way, 5 years together is special and something to be proud of.
5 Year Anniversary Gifts for Her Under $100
Featured Gift: Anne Klein Women's Genuine Diamond Dial Bangle Watch
Additional Perfect Gift Ideas
5 Year Anniversary Gifts for Her Under $250
Featured Gift: Wiley Saddle Bag from Fossil
Additional Perfect Gifts
5 Year Anniversary Gifts for Her $250+
Featured Gift: 1 1/2ct White Gold Petite Diamond Bracelet
Additional Perfect Gift Options
---
Tips For Picking Out and Buying the Best 5 Year Wedding Anniversary Gift
Plan ahead. – Do your best to start shopping a while ahead of time so you can settle on the perfect gift. If it's last minute now, though, don't panic. Many of the 5 year anniversary gifts we've suggested can get shipped and delivered really quickly.
Buy for them, not for you. – Don't pull the classic Homer Simpson where he bought Marge a bowling ball with his name on it for their anniversary. Get a gift that is going to be special to your significant other, even if it's not something that you necessarily like. If you can find something that you both can enjoy, great. But if not, make sure it favors them.
It's about quality, not the dollar amount. – Can you spend a lot of money on a 5 year wedding anniversary? Sure! Chances are good that your husband or wife will appreciate the gift. That being said, you don't have to spend a bunch. In fact, if fiscal responsibility is a big tenant of your relationship, choose one of the less expensive but thoughtful 5 year gifts we've recommended.
Consider a gift that keeps on giving. – If you notice, we suggested a lot of 5 year anniversary gifts that are subscriptions or repeat type gifts. What's awesome about these gifts is they're less expensive (like the bigger one-time purchases), but they keep giving over and over. And if you both enjoy something like say wine or beer, you can enjoy them together for months or years to come.
---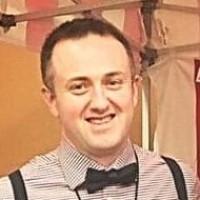 Written By: Jason Lee
Jason Lee is a data analyst with a passion for studying online dating, relationships, personal growth, healthcare, and finance. In 2008, Jason earned a Bachelors of Science from the University of Florida, where he studied business and finance and taught interpersonal communication.
His work has been featured in the likes of The USA Today, MSN, The Motley Fool, Net Health, and The Simple Dollar. As a business owner, relationship strategist, dating coach, and officer in the U.S. military, Jason enjoys sharing his unique knowledge base with the rest of the world.
Just a heads up, we sometimes get a few bucks if you purchase some of the items linked from this page. It's how we keep the lights on. Thanks for your support!