When the nights get cold, dark, and long—you probably want someone warm to snuggle up with. And we don't blame you! Unfortunately, dating in Alaska can be tough. Even though some cities do have a bustling nightlife scene, it's not the case everywhere (and it's still a challenge in those cities). Thankfully, you have another option. The best Alaska dating apps give you the opportunity to find love in the Last Frontier State.
In this guide, our team takes a deep look at the different options for dating online in Alaska. Additionally, the team looks at what the singles scene looks like, what your options are, and where you'll have the best luck finding love.
If you're ready to try out one of the best dating apps in Alaska, stay tuned. Whether you're from Nome, Bethel, or Barrow in the west; or Kodiak, Fairbanks, or Anchorage in the east—you're going to have some great options.
Everything Alaskan Singles Need to Know:
Best Alaska Dating App for Those in Rural Areas
The number one challenge of dating in Alaska is finding enough quality matches. Period. In a state where there are only 1.3 people per square mile, there can be a temptation to settle just out of frustration with trying to find someone who meets the needs you're looking for. Luckily, Zoosk is a dating app aiming to change that.
Zoosk, founded in 2007 and sold and upgraded in 2019, is one of the largest dating apps on the planet with nearly 40 million members to date. While Zoosk can't magically make people appear in Alaska, it is one of the highest concentrations of online singles in the state. And what's really cool is that the app comes with a ton of features and filters you can use to find the perfect person for you (and get rid of the temptation to settle). You can sort by age, gender, hobbies, interests, relationship goals, ethnicity, body type, and a whole lot more.
In most states that we recommend Zoosk we share a common drawback that people may get overwhelmed by the number of singles. But in a state like Alaska, you probably don't have to worry about this. The only concern might be that some tourists in bigger cities might use the app, which would be undesirable if you're looking to fall in love locally.
Overall, though, Zoosk is easily the number one dating app in Alaska.
The Top Alaska Dating App for Serious Singles
Want a dating app that's much harder for tourists to manipulate to meet people while on vacation in Anchorage (or anywhere else in the state)? Want an Alaska dating app that focuses only on committed relationships to weed out anyone who might be down to play games or is flaky? If you answered yes to either of those questions, you're looking for eHarmony.
eharmony follows a much more structured approach to dating than an app like Zoosk. Instead of access to a large catalog of singles, you're given a smaller list of curated matches that are regularly updated to show singles who their algorithm thinks will be a great match. And while the algorithm underwent some skepticism for it's bold claims in its early days, the proven results of literally millions of people finding love through the app can't be denied.
And just in case you're shy, eharmony has a lot of features (like smiles and icebreakers) to help you…well…break the ice. Some of their commercials even talk about helping you to "get past the glance" to start the conversation.
Easily could have been number one on our list of Alaska dating apps, but solidly here at number two just because it's only for serious relationships.
Best Dating App for Military Singles in Alaska
As we'll mention later, Alaska has a ton of military bases (9 to be exact), which means a lot of single soldiers rotating in every few years. And while eHarmony is actually number one on our list of best military dating apps, we wanted to include a dedicated option in case you're dead-set on dating someone else in uniform.
Military Cupid claims to have brought over 1 million people together including civilians and servicemembers over the past few years. What's nice about Military Cupid is that it is super simple to use and memberships start as low as $10 per month.
Now, there are a few drawbacks. First, if you are in the military but you're open to dating someone who isn't in the military, go with a site like Zoosk or eHarmony. Otherwise, using a niche focused app like Military Cupid cuts you off from a big chunk of people in a state that is already low on population size. Second, there is no iOS app (only an Android app), so you will have to use the mobile-friendly website.
While we think the other apps on this list might be best if you are open to dating civilians too, this is a nice option for civilians who want to date someone in the military.
An Alaska Dating App for More Casual Matches
Over the past few years, we felt that Match lacked a bit of direction as to who it was trying to be the best for. In its early days, it was all about the serious relationships, but over the past few years it seems to have drifted more toward the casual and serious side of the aisle. For that reason, we like to occasionally recommend Match.com as a semi-casual option for singles in Alaska.
One of the biggest perks of the app is that it comes with a large userbase and has the backing of the largest company in the industry (Match Group). In fact, over 50% of relationships that started on a dating app or site started on a Match Group product (according to their own internal survey, so take that as you will).
Now, the app did have some trouble with the FTC a few years ago where they were sued for defrauding members into buying memberships, but it looks like that negative chapter has come to a close and they have cleaned up their act.
We'd probably start by choosing a different option on this list (eHarmony for serious, Zoosk for casual), but if you want a secondary option with a lot of members in Alaska—check out Match.
Best Online Dating App for Christian Singles in Alaska
While Alaska is one of the least religious states in the country, over half the population still says they believe in God with absolute certainty. And out of the entire population of the state, 62% identify as being Christian but only 30% say that they attend religious services at least once a week. In other words, the religious scene in Alaska is predominantly Christian but of the more casual nature.
For this unique need, we like to recommend the Christian Mingle dating app. While Christian mingle does offer robust profiles and some helpful personalization features, it doesn't dig as heavily into the nitty-gritty details of someone's faith. It's more about your denomination, Church attendance, and basic lifestyle choices. So, if your faith is important but more of a casual part of your life, you'll enjoy Christian Mingle. If you do want something a bit more on the serious side, you'll want to check out our list of top Christian dating apps for more choices.
Never Try an Alaskan Dating App That Doesn't Have…
Our team weighed many factors when putting together this list of the best dating apps for Alaskan singles, but there are a few points we think you should be aware of if you'd like to venture outside of this list and try something different. Here are 3 things that any Alaska dating app worth your time will always have:
Mobile Access to Your Matches
People from Alaska are known to be highly active individuals, even when the weather is cold. Do you really want to have to wait until you're at home to respond to your online dating messages? We didn't think so! The best Alaska dating apps give you access to your accounts from a smartphone anywhere you are with an internet or phone connection. You won't be able to connect in the middle of the woods with no cell service, but as long as you can make a call or connect to WiFi—you're good to go.
Here's what to expect. You'll either see dedicated dating apps that you download to your phone, or you'll see mobile-friendly websites that you can access through your web browser. Both are awesome and accomplish the same goal; it's more of a shooter's preference.
A Bit More Focus on Quantity
We're always the biggest proponents of quality over quantity, and that's certainly not something we want to abandon just because Alaska is so rural. However, we did put a little more focus on sites that have quantity and quality to deal with the problems of too few matches that a lot of Alaska singles report. Rest assured, though, nothing got on our list just because they "had a lot of members."
Message Based Messaging vs. Live Chat Based
In more active states like Alaska where people are less likely to be with their computer or phone all throughout the day, we tend to recommend dating apps that have a message-based approach to messaging instead of chat style. These are dating apps where when you respond it feels much more like you're typing a note or an email than you are responding to a text. What this does is lowers the feeling of needing to respond right away, which fits way better with the Alaskan way of life.
Some Quick Data on the Alaskan Online Dating Pool
With just under a million people in the state of Alaska and only about half of those unmarried (single), it does mean your options are going to be a little more limited than in some other states. However, don't forget that it only takes one to make you feel special. Below, we've included some key statistics about Alaska dating, specifically about the population. While we don't recommend rattling off these stats on a first date, they're great for some insight and to properly calibrate your expectations of what the dating scene is really like.
Total Population
736,990
1.3 people per square mile
Population in Alaska by Gender
47.8% women in Alaska
52.2% men in Alaska
Overall Singles by Gender
47.8% of women in Alaska are single/unmarried
50.2% of men in Alaska are single/unmarried
Population in Alaska by Age
The median age is 34.6 years old, well under the United States average of 38.2.
15.5% aged from 20-29 years old
14.8% aged from 30-39 years old
11.7% aged from 40-49 years old
12.8% aged from 50-59 years old
18.0% aged 60+ years old
% Households With Internet in AK
84.3% of households in Alaska have internet access
---
Additional Alaskan Dating Stats
93.6% of the population has a high school degree or higher, well above the US average of 88.6%
30.2% have a Bachelor's degree or higher, slightly lower than the US average of 33.1%
9.9% of men in Alaska are divorced; 13.0% of women
28.8% of women have never been married; 38.0% of men
Source: Alaska Census
So, What's Online Dating in Alaska Actually Like?
Dating in The Last Frontier state doesn't have to be cold and dismal like some Hollywood movies or misinformed individuals might have you think. We're referring to the same people who think we all live in igloos, have no grocery stores, and only get our food from ice fishing. Yea, not cool people.
In all seriousness, though, you may be wondering what Alaska dating is really like. You could be new to the state, new to the scene, or it's just been a while. To help get you a nice primer, here are a few of the common themes you can expect to see when dating in Alaska. These won't be true 100% of the time, but are a good lead in to get you ready.
Military singles abound.
Alaska currently has nine military bases in the state with the largest being Fort Wainwright, Elmendorf AFB, and Fort Richardson. Fort Wainwright is in Fairbanks and the other two big ones we mentioned are in Anchorage. What this means is that if you live in these areas, expect to see a lot of military personnel on the dating apps. Depending on what you're looking for, this could be a great thing or just something requiring additional filtering.
Meetup groups can be fruitful.
As we mentioned, the state of Alaska is a pretty active one. And often, we see meetup groups posted online of people getting out to do things together. These are prime spots to meet new friends and new singles. And in case you think that the outdoor events are just a bunch of dudes, you'd be wrong.
Hollywood wasn't completely wrong.
Okay, so we gave Hollywood a hard time about painting us all as outdoor lumberjacks. And while that doesn't encompass everyone in Alaska, it is true for the majority. People who live up here love the outdoors, and they love to experience nature. If that's not your jam, Alaska dating isn't a lost cause but it is going to be a bit tougher.
Alaska's population is predominantly white.
According to the last census, just under 60% of the population in the state identifies as white. This is followed by Native Americans at 14%, mixed race at 8%, Hispanic at 7%, Asian at 6%, and Black at 3%. Obviously, this is going to have an impact on the demographical makeup of the singles in Alaska. Depending on what you fancy, this could be a pro, a con, or not matter at all.
Online dating is king (or queen).
This one may or may not surprise you, but when you rank the interest in online dating across all 50 states, Alaska ranks #2. That's right; online dating in Alaska is more popular than the huge states like California, Texas, and Florida and only falls inline behind Vermont. This is why we're such big proponents of using it if you're looking into dating in Alaska.
Are Alaska's Cities Good for Singles?
Our research team here at Best Online Dating just got done with a really cool data study on the best cities in America for singles. The team looked at 90 of the largest cities (by population) to see which was best for people looking for love. The study looked at 36 different data points to get the best idea.
How did Alaska fair? Well, Anchorage made the list! However, it came in at 88th out of 90 cities. Not a great showing, but it's mainly due to the lack of amenities and the cost of dating in the area. The good news, though, is that you can still find love in the area (and throughout the rest of Alaska).
Anchorage ranked 88th overall out of 90 cities

86th in Cost of Dating category
88th in Dating Pool Quality Category
87th in Amenities Category
What City in Alaska is Online Dating the Most Popular?
This one might not come as a surprise to any of you. The city in Alaska with the most interest in online dating is Anchorage. By a little? No, by a lot. In fact, when our team dug through the Google Trends data and search volumes for online dating topics in the state, Anchorage is the only one that registered. It's probably due to the higher population, but it's still interesting to look at.
---
---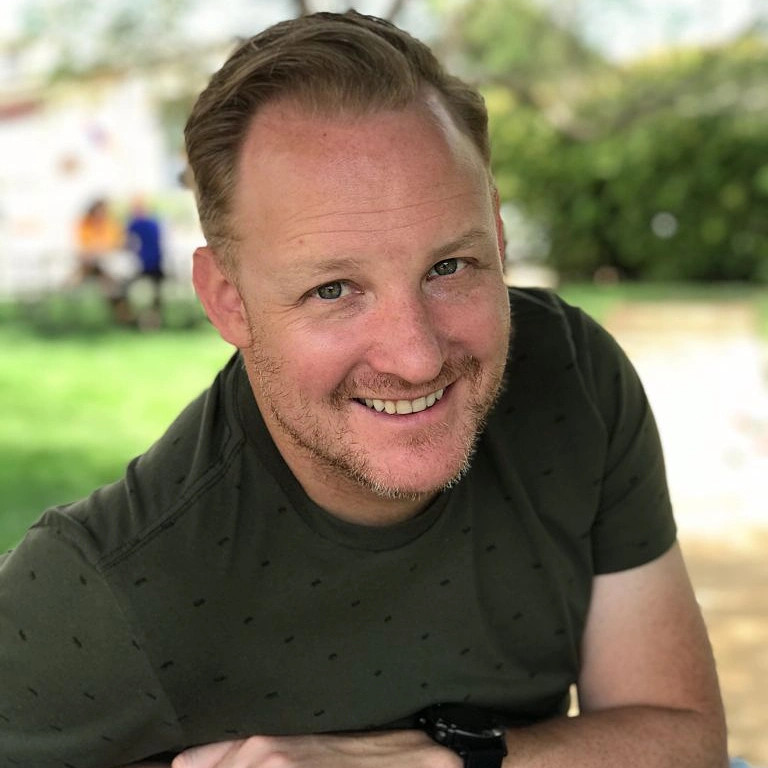 Written By: Matt Seymour
Matt Seymour is a dating industry expert with over a decade of experience coaching singles, reviewing dating apps, and analyzing trends within the industry. With a Masters of Science in Finance (MSF) degree from the University of Florida and extensive knowledge of the innerworkings of the online dating industry, Matt frequently serves in an advisory role to some of the largest dating apps on the market. In Matt's current role with Healthy Framework, he leads the interview team that regularly interviews key dating industry leaders, and leverages his financial knowledge and dating app experience to review and share what singles need to know to get the most out of dating online.